Your 10-Week Guide to Sprint Triathlon Glory
Sprints are reclaiming their rightful place as the most grueling, awesome events you'll ever do.
Heading out the door? Read this article on the new Outside+ app available now on iOS devices for members! Download the app.
Don't call them baby tris. Sprints are reclaiming their rightful place as the most grueling, awesome events you'll ever do. Here's your 10-week plan to superfast splendor.
Listen up, short-course amants: There is a movement to make the 2020 Olympic triathlon a sprint. International Triathlon Union President Marisol Casado is in favor of chopping the distance in Tokyo for two reasons. First, it could up TV ratings and help the sport appeal to a broader global audience—because a two-hour race with very few lead changes doesn't exactly draw a lot of TV viewers. (The day women's triathlon aired, NBC's primetime Olympic ratings were the lowest of the Games so far.)
Second, shortening the distance could help pave the way for a mixed triathlon relay in the Olympics, which is the ITU's No. 1 priority because it'll make the event more exciting, promote gender equality and team camaraderie. It would also raise the sprint back up to its rightful place on the tri totem as the heart-pounding, leg-burning, thrilling event it is.
More than a decade ago, one of my collegiate tri teammates already knew about sprints what we're all rediscovering now. He used to make fun of those of us training for our first Ironman because he considered us soft. He vowed never to race longer than the Olympic distance because, "Anyone can soft pedal and speed-walk for 15 hours, but very few can race all out for an hour or two." (Burn! And he's still faster than I am.)
Even Olympians love the sprint. "I think it's more difficult to race a sprint well versus an Olympic," says 2016 U.S. Olympian Katie Zaferes. "You can't really pace yourself—you just have to go as hard as you possibly can the whole time. That's actually one of the reasons I like them so much— they seem more simple to me because there's no time to think."
Psyched up to crush a sprint? Whether you're racing your first tri or stoked for the challenge of maxing yourself out for an hour straight, our 10-week plan, written with the help of USAT high-performance coach Steven Brandes, will prep you perfectly for the race. Geared toward beginner triathletes, the plan can be tailored toward more advanced athletes by adding in an extra swim and bike on Thursdays instead of using it as a recovery day.
Whether you're new to the sport or you want to mix in a 10-week sprint focus to inject some speed into your legs, the important thing is that you should concentrate on time and intensity instead of distance. A 30-minute run might seem too easy if you have a few 70.3s under your race belt, but a 30-minute run at 85 percent of your max heart should make an easy three-hour ride seem like a walk in the park.
A few notes before you begin:
• If you're new to the sport, treat week five as a recovery week. If you're training for something longer later in the season, feel free to remove week five entirely to make this a nine-week plan.
• If you have the time in your schedule to train six days a week, you can add in an easy bike of 30–60 minutes on Thursdays. The bike should take up more than 50 percent of your race time in a sprint, so it should be your main focus in training. It's also the best way to build up your aerobic base without risking an overuse injury.
• You don't need more than four or five days to taper for a sprint. Week nine should be your hardest week—both in terms of time and intensity.
• If you have time for strength training on either Thursdays or Sundays, make sure it's mostly focused on building core strength. One day each week should be workout-free, but a trip to your local yoga studio or a massage can make a big difference on your day off.
• A 20-minute swim means 20 minutes of actual swimming. You can break it up however you want, but make sure you're actively swimming for the allocated time. Hanging on the wall and talking to lane mates doesn't count as swimming.
• The intensity guidelines for each workout are as follows:
T = technique: take it easy and focus on good mechanics.
M = moderate: Keep your heart rate between 50 and 75 percent of max.
"H = hard: after you're warmed up, make sure the entire workout is per- formed above 75 percent of max heart rate.
• All numbers in the plan refer to minutes.
10-Week Sprint Training Plan
Ace Your Race with These Expert Training and Nutrition Tips
Your advisors: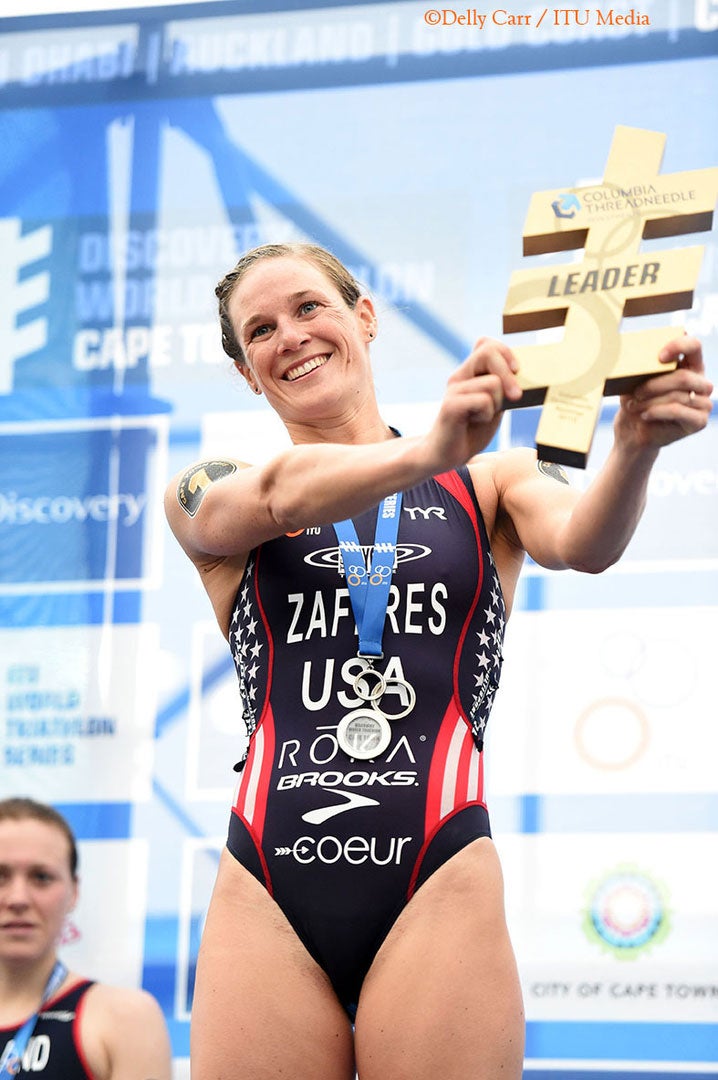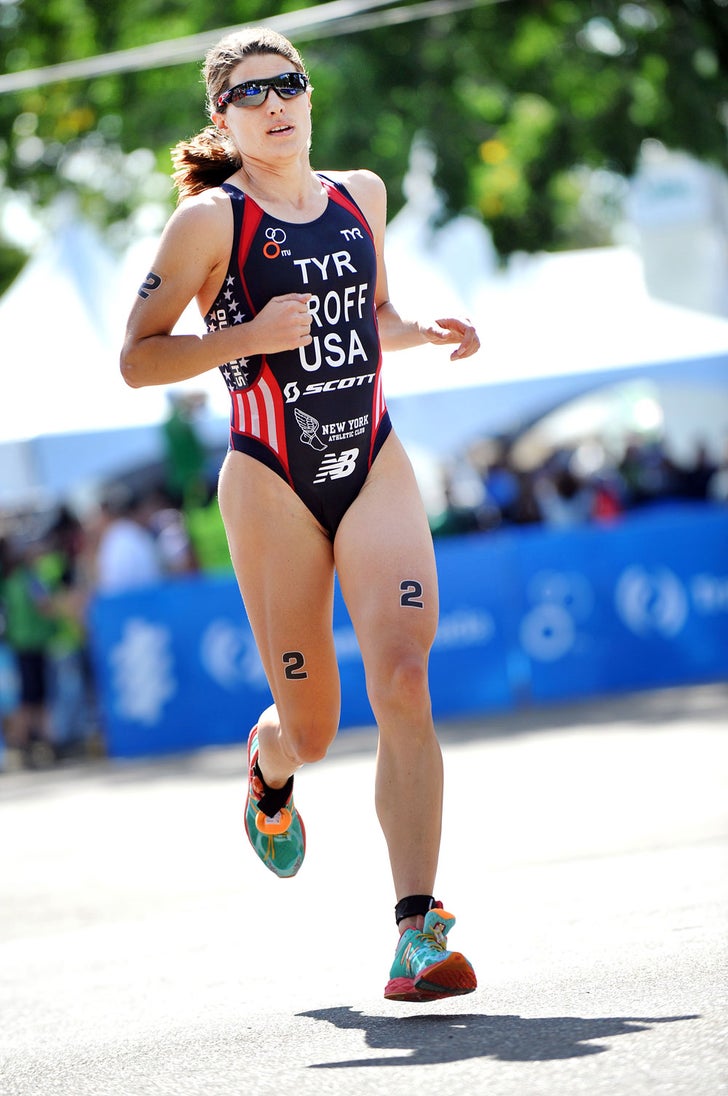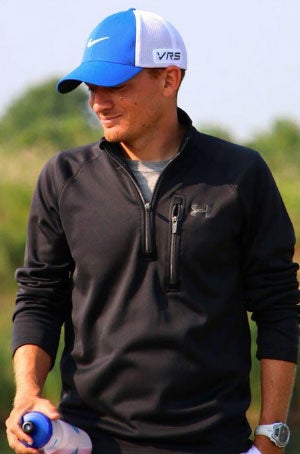 Fuel Right
"Most of the fueling that will affect your race will happen the night before and on race morning," Brandes says. "I tell my athletes to keep the calorie consumption the same, but change the plate proportion to more carbohydrates. For sprint races, athletes will be using almost 100 percent carbs as their source of energy."
"I put a water bottle on my bike for sprints, but it's not uncommon for me not to touch it at all during the race," Zaferes says. "I don't take in any actual calories. The only exception is if it's super hot. In that case I always drink water and I might put something in there with some electrolytes."
"One of the best parts about a sprint is that you can be a lot more relaxed about nutrition during the race," True says. "I've been able to race successfully with just water."
Train Right
"Brick workouts are extremely important for sprint triathlons. Improving your transitions can also make the difference between third place and 10th," Brandes says. "Also, your brick workouts should be your hardest sessions of the week. These are the sessions where you want to work at or above your predicted race speeds. If you want to go hard on race day, brick sessions are where you will learn that skill."
"Since sprints are all about speed, I'll do a few more Vo2 max [all-out] sessions in the weeks leading up to the race," True says. "In the final days before the race, I'll also make sure that my transitions are dialed in and that my legs are feeling peppy. It's amazing how a few very short, explosive efforts can make your body feel more prepared for the shorter distance."
"For the most part, the bulk of the training I do is the same for sprints and olympics, with just a few more speed sessions and accelerations worked in across all three sports," Zaferes says. "I also do some specific practice on getting out fast on the swim and really honing in on fast transitions."
"Even at the sprint distance, the fastest athletes are the ones who are the most fatigue resistant; the best athletes slow down the least," Brandes says. "To race a sprint fast, athletes should be able to do three swims of at least 2,000 yards per week. they should be able to do a 20-mile ride without slowing down to really hammer the 20K bike leg. And sprint athletes should be able to run 5–6 miles hard for their longest runs."