The Triathlete's Guide to Getting into Ultrarunning
With UTMB—ultrarunning's Super Bowl—on the horizon, you might be tempted to go long in your next run race. Looking to jump in? From training to gear, we're here to help you get started.
Heading out the door? Read this article on the new Outside+ app available now on iOS devices for members! Download the app.
Triathletes have long been recognized as "early adopters"—quick to jump on new trends and gadgets if there's a promise it might bring greater speed, strength, or fitness. Since the COVID pandemic, ultrarunning has soared in popularity, and triathletes are among the many new faces now signing up. With the UTMB Final—the world's most famous ultra race—taking place at the end of August (and now coincidentally co-owned by the same company that owns Ironman), we thought it might be a good time to guide you through getting into this tri-adjacent, fun-yet-challenging endurance sport.
Section divider
What is ultrarunning?
Ultra runs are typically considered to be anything longer than a marathon, ranging from 50K (31 miles) up to 100 miles (or longer). The UTMB race series now includes 36 different races around the world, all of which provide qualifying points for the final. The UTMB main event starts in Chamonix, France, on September 1 and covers 106 miles with approximately 10,000 feet of elevation gain.
Of course, there are hundreds of other ultra races, many of which are small, grass roots-type events, with a very similar vibe and community feel to your local sprint tri—typically with low participant numbers to keep the vibe tight and there's certainly a relaxed camaraderie at most events, before, during, and post-race. If you're someone who finds the atmosphere at triathlon races to be too intense or a little too Type A, then the chances are you'll love the ethos at ultra events where it often feels like all competitors are rooting for each other. Your bank balance might also like the difference in entry fees too, with most races costing between $100 to $200 to enter (depending on distance and the size of the race).
Section divider
Training for ultramarathons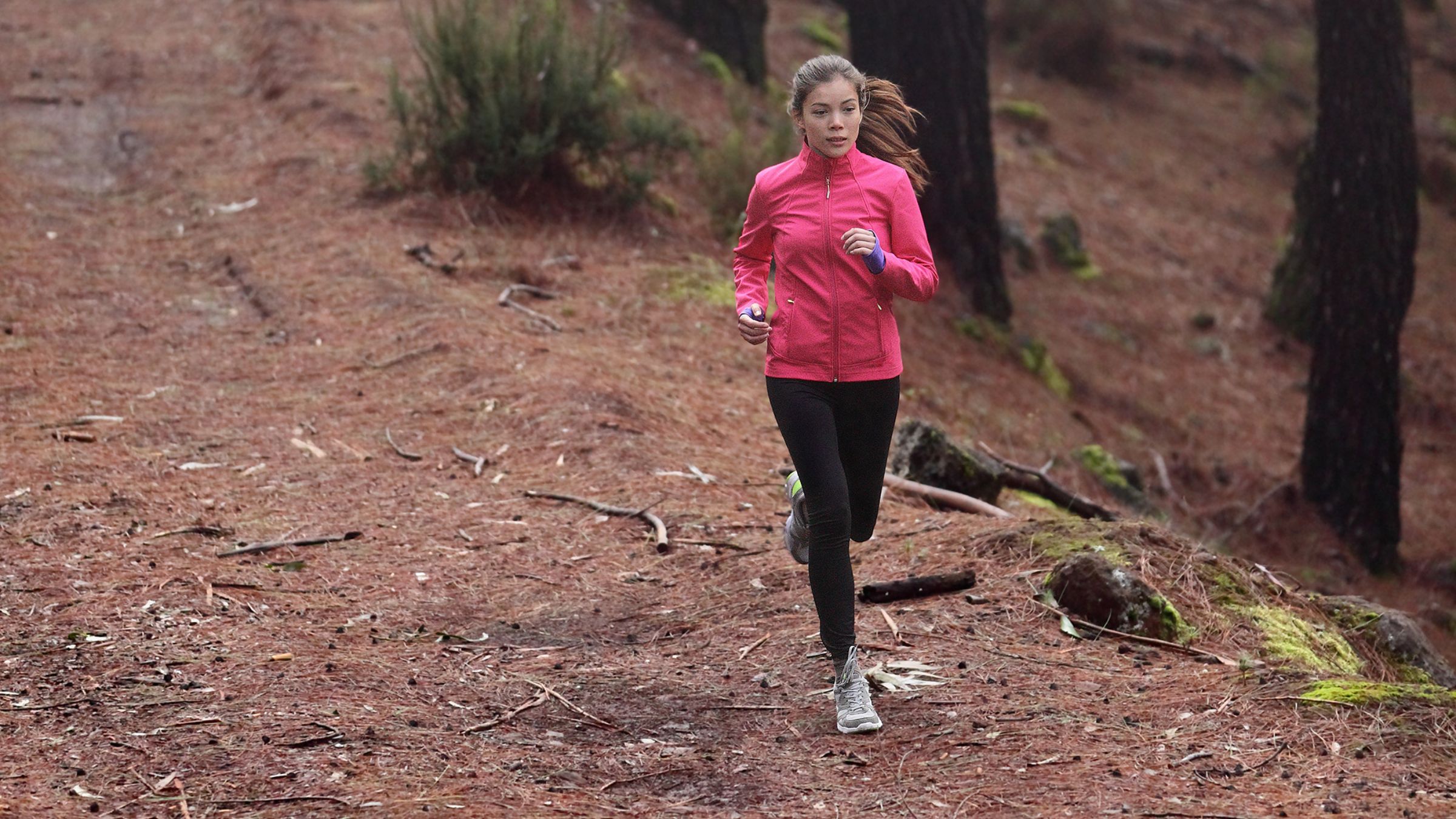 Triathletes who need a break from the two-a-day workout grind: rejoice, as ultra training doesn't bear quite the same time commitment. Allison Baca, a former pro triathlete who now races ultras and recently represented Team USA at the World Mountain and Trail Running Championships, said running too much, too soon, can be a common mistake.
"After so many hours per week of training as a triathlete, people may think they need to start running the same number of hours per week that they were previously swimming, biking, and running," she said. "I would recommend gradually increasing running while phasing out some of the swimming and biking, although keeping some of it for cross training can be helpful too."
If you're planning to run on trails, not just roads (although ultras do take place on both), then there are new skills to acquire too, which is something now-retired Ironman champion Rachel Joyce recommends. Joyce finished eighth in the women's field at the Leadville 100 Trail Run in 2021, her first 100-mile race. "Trail running is definitely a skill to be learned and developed," she said. "Find a friend who you can follow on the ascents and especially the descents."
And while so much of tri training can be distance-related, she advised approaching ultra training differently: "Forget about distance goals and start thinking about your running in terms of time on your feet. Trails can be slow going!" It's also a refreshing opportunity to step away from the data-driven approach to pure triathlon training, she said. "Time on the trails is a great opportunity to get away from all the metrics and data."
Time spent in the gym will also pay dividends for those getting into ultrarunning, as you'll need to build plenty of run-specific durability. Incorporating simple strength routines like this Ultra Legs, A Strength Routine for Ultrarunners can be a great place to start.
As with any new sport, there are new techniques and workouts to master, below are two key ultra skills/sessions that'll help:
Power Hike
This will no doubt seem peculiar to triathletes, but learning to walk—or power hike—uphill can be a remarkably useful skill to build. When climbing for an extended amount of time, you'll often reach a point where you can make far more efficient progress by walking or power hiking instead of attempting to keep running (you'll save your quads and you'll get your heart rate into a far more comfortable zone).
While there aren't specifics for this workout per se, it's as simple as this: When you're heading up a long climb and you're beginning to breathe heavier and starting to move slowly, stop running and instead focus on walking/hiking as swiftly as possible, focusing on driving forwards from your glutes/posterior chain. It can help to lightly place your hands on your quads. Focus on keeping your breathing controlled and seeing how quickly you can keep moving while walking/hiking.
40 On, 20 Off
This is a fun workout that can be built into a long run or used as a standalone specific session. You'll want to be well warmed up before beginning it. We typically aim for 10 sets of 40 seconds "on" followed by 20 seconds "off," with the "on" efforts being a smooth build to a strong effort (think 8/10 RPE) into 20 seconds walk recovery. The recovery is short enough that you won't have fully recovered before hitting the next 40-second effort—a great way to replicate and get prepared for the varied rigors of trail running. If you're looking to extend this you can do two rounds of 10 sets with a five-minute recovery jog between.
Section divider
Fueling for ultras
While it's not uncommon for ultrarunners to eat anything from burritos to pizzas while out on the trails, your triathlete gut might need a bit of training before diving into that type of menu. But because you're typically working at a lower intensity (and often out there for longer), it is feasible to eat real food—and plenty of it.
"So much of ultra racing is based on good fueling during races, which can be difficult to do," said Baca. "Not eating enough—in training and in general—is a common mistake to make. It is so important to keep yourself well fueled and something that I don't feel like I did well as a triathlete. As an ultrarunner I have made so many improvements to my fueling on and off the trail and it has made such a difference in my long-term training and performance."
While the amount of calories per hour you consume might be dependent on numerous factors, such as the duration of the event and what your gut can tolerate, a healthy baseline is typically 3.5 to 4 food calories per kilogram of body weight per hour. While this might seem higher than triathlon, remember that you're often moving more slowly and at a much lower intensity, making fueling that much easier (in theory, anyway). It's worth noting that there are an increasing number of athletes using very high-carb fueling strategies (not too dissimilar to the practices of Kristian Blummenfelt and Gustav Iden), close to 500 kcal/hour, but this is certainly something you want to practice and hone in training before attempting to do in a race.
One of the major differences is the amount of fat and protein you also want to include in your ultra fueling strategy. While carbs will still be your entree when it comes to successful ultra fueling, it's a good idea to think of protein and fat as sizable appetizers.
Products such as Spring Energy's SpeedNut Energy Gel, which packs 250 calories, 12g of carbs, 19g of fat, and 2g of protein, is well worth a try, as is their Endurance Bar, with 210 calories, 29g of carbs, 10g of protein, and 10g of fat. Given that you're out on the road (or trail) for a long time, and moving at a slower pace and lower intensity, you'll be surprised at the types of food you can stomach, especially once your gut starts to get used to it. We can't begin to tell you just how good a Mexican Coke and grilled cheese sandwich tastes when you've been out on the trails for a few hours—you just need really good friends to meet you at designated pit stops so you can enjoy the real food delights.
Section divider
Gear You Need
Compared to the gear-heavy demands of triathlon, ultrarunning seems very simple. The three key items you'll need include:
1. Shoes
If you're planning to do more trail running than road running then look for a trail-specific shoe with lugs for extra traction.
Scarpa Spin Planet, $160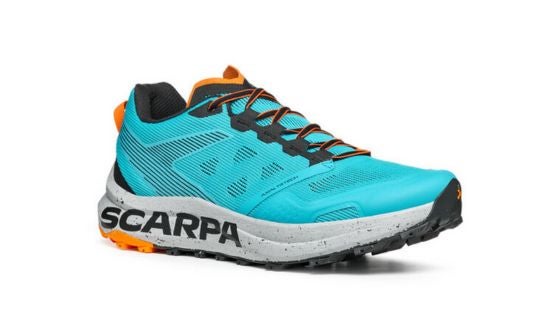 Finding a shoe that performs well on trails and on the road can be a tough ask, but the Scarpa Spin Planet is a versatile shoe that does exactly that. Its 4mm drop combined with a well-cushioned midsole ensures it still feels responsive on the road—but it's on trails where you really feel this shoe perform. It offers great stability and traction on technical, slick, or rocky routes that help deliver a smooth ride overall.
Inov-8 Trailfly Ultra G, $165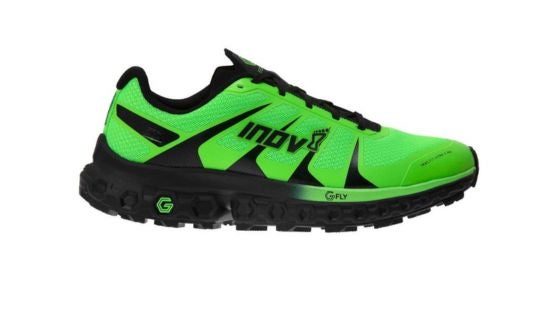 Triathletes transitioning to more trail running will likely enjoy Inov-8's Trailfly Ultra-G as it's a lighter weight shoe that can be used for far more than just trail adventures. This shoe is a lot of fun to run in, especially during runs where you're going between trail and road—the soles in these shoes really do deliver a decent amount of bounce, support, and stability, and you'll feel that springiness as you transition between surfaces.
2. Hydration vest
An absolute must-have item for longer runs and races. Most come with a bladder for water/fluid and an abundance of pockets to stow snacks, gels, phone, and extra clothing.
Nathan Sports Pinnacle 12-Liter Hydration Race Vest, $200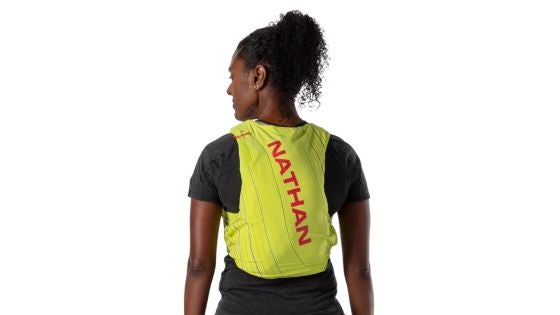 This vest is the Swiss Army knife of hydration vests: It does it all. It holds a 1.6L bladder, boasts 13 exterior pockets, and is incredibly lightweight and breathable. We've used this for 50-mile and 100-mile runs and it never ceases to surprise and delight. Triathletes who are new to using vests might think that running with a hydration vest strapped to you will be a cumbersome experience, but it's anything but. This vest has been so intelligently designed you barely notice it's there.
Salomon Adv Skin 5, $140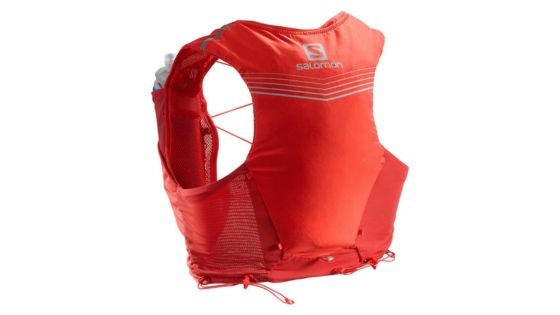 Admittedly the Pinnacle 12-L vest above is best suited for those heading out on long-distance adventures, so if you're looking for something to just get you started for shorter days out, you can't go wrong with Salmon's Adv Skin 5. It's super slim and lightweight, and it's designed to hold two 500ml flasks plus five liters of storage. It fits snugly and is easy to access on the fly.
3. GPS watch
Even if you're trying to escape the metrics and data of tri training, it can still be helpful to have a GPS watch on trails or routes you're not familiar with to help with navigation. And even ultrarunners love a good Strava file!
Coros Apex Pro 2, $350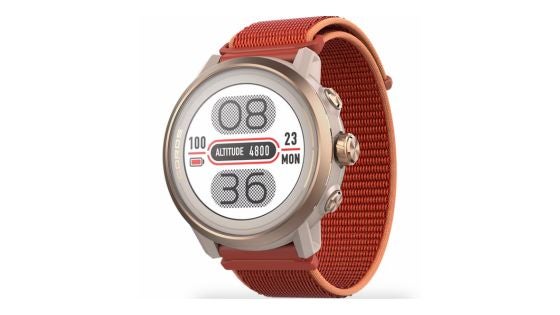 You might have heard us wax lyrically about Coros before, and that's for good reason: Coros watches always underpromise and overdeliver. Easy to use, impressive battery life, great navigation features, and exceptionally durable—it's hard to find fault with the Apex Pro 2. We've used Coros watches for many epic trail adventures, often some super remote ones, and the navigation and battery life always impress. And, don't worry, there's plenty of other multisport modes on this watch so your inner tri nerd won't feel neglected.
Suunto 9 Baro, $240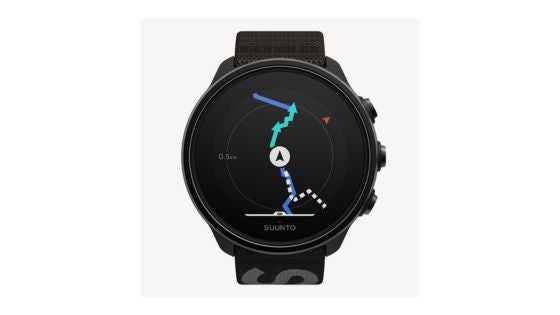 You can head out on the most ridiculous adventure with the Suunto 9 Baro knowing that it's up to the task. As with the Apex Pro 2, it has a remarkable battery life (Suunto claims up to seven days of continuous tracking, but we've not yet stayed out quite that long to truly test it…), and its navigation and weather functions are both helpful and impressive. The large screen might not be for everyone (it is gigantic on your wrist), but the touch screen functionality is superb and the sapphire glass feels like something even MacGyver would be proud of.
Want to get mega-inspired for your ultra adventures ahead? Get yourself over to Outside Watch, which will host a free livestream of UTMB World Series Final from August 31-September 3! Coverage will also be available on-demand post race for Outside+ members – become a member today.