Heading out the door? Read this article on the new Outside+ app available now on iOS devices for members! Download the app.
Welcome to Week 10
It's Race Week! You'll notice that there's not a ton of training this week, and that's on purpose. Don't get antsy or try to overdo things. This week is all about reducing stress—both physical and mental. You'll still have some training, but it'll be important to not go harder than prescribed. That will leave you in a good place for race day, so you can have your best 70.3.
If you're just joining us: Be sure to start at the beginning! Go back to the course intro so you're prepared and have the foundation for the 10-week training program.
Section divider
Week 10 Key Sessions
Here are your key sessions for the week. Remember, they're the most important and shouldn't be skipped. Check out (or set up) the detailed calendar in Today's Plan (directly access the plan here) or the downloadable training calendar PDF.
Taper workouts
Rest and recovery
Rest is Your Friend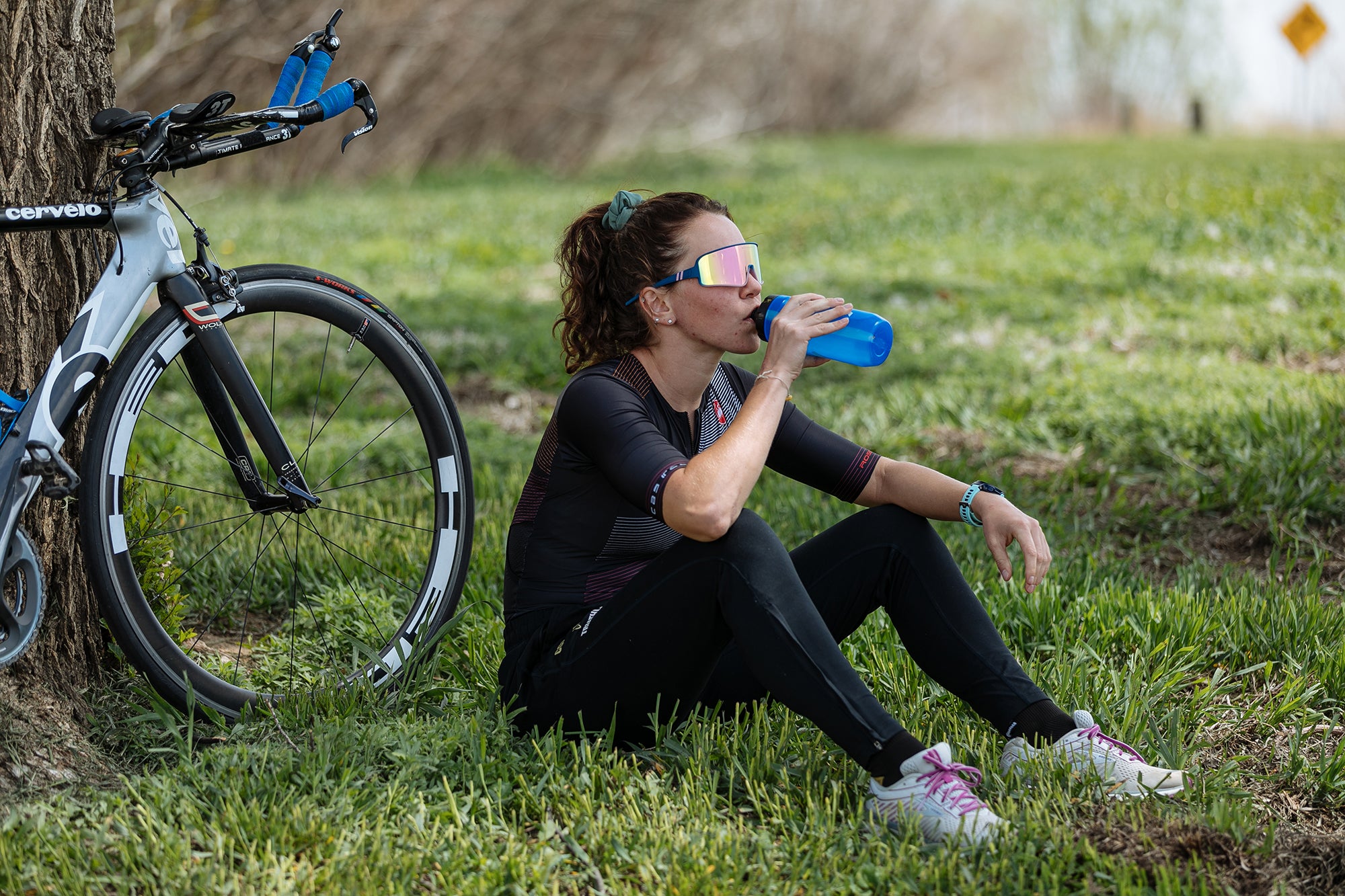 Leading into a race, it's important to reduce your exercise load while staying fresh for the race. Too often, athletes will get antsy before a race and want to keep pushing. But that usually hurts them more than anything. So embrace resting. It's important!
Stress is a Race Killer
Try to avoid stress during the week before a race. That means personal stress (work, home life, etc.), as well as training stress. Make sure you start planning for race day early enough so you don't have to run last-minute errands, organize travel logistics, or leave all your packing to do the night before your race. Don't float through the week and then realize you forgot to stock up on your go-to gel flavor and run the risk of it being unavailable. Make sure you have your gear set out (including pre- and post-race clothing) and ready to go. Do whatever you can to minimize stress—especially toward the end of the week.
Section divider
Pre-Race-Day Brick
Pre-Race-Day Brick Purposes:
Get your body ready to race
Get your mind ready to race
Make sure your gear is dialed
The goal is to stay sharp and make sure your body knows that it's almost go time. It's also important to do these final workouts on your actual course (if possible) to make sure you know what to expect and further help you mentally prepare. Doing so will also help you make sure all of your gear is 100% ready, so there are no surprises on race day.
Section divider
Pre-Race Recovery Day
Focus on Recovery
Keep things low stress
Recovery is key
Kick your feet up and get ready to enjoy the race, remembering why you entered the race in the first place.
On race day, remember to smile. Not only will it look better in pictures, whether that be friends and family snapping photos or professional photographers like FinisherPix, but science shows it helps reduce anxiety, increase happiness, and, perhaps even make you go faster! (Note: Outside+ members like you receive a free FinisherPix photo package annually. Claim under My Account, My Perks.)
---
Section divider
Course Wrap-Up
Want to keep going? Get faster? Take it to the next level? Check out our advanced triathlon hub—and before you decide to move up to the Ironman distance, ask yourself these 8 questions.