Caffeine-Packed Cold Brew: The Latest Sports Nutrition Trend
Enjoy the smooth-drinking java in your favorite sports nutrition products.
Heading out the door? Read this article on the new Outside+ app available now on iOS devices for members! Download the app.
Cold brew, the smoother-tasting and less acidic brother of regular coffee, is becoming a popular flavor among sports nutrition brands. While both forms of java can come from the same coffee beans, cold brew utilizes a process of steeping coarse ground coffee in cold water for at least 12 hours (versus hot water poured over ground coffee in a filter). "Cold brew doesn't use heat to extract the coffee oils and caffeine, so it's generally less acidic and bitter than drip coffee," says Marni Sumbal, M.S., R.D., a board-certified sports dietitian, Ironman athlete and owner of Trimarni Coaching and Nutrition. "This can be better for your stomach and teeth; however, compared to drip coffee, the result is a higher caffeine content."
The higher concentration of caffeine may be one of the reasons it appeals to sports nutrition brands, which can theoretically cram in more caffeine per serving of an energy gel or protein drink without adding as much bitterness. But is cold brew better than drip coffee for athletes? Perhaps, says Sumbal, because the acidity of drip coffee "may cause heartburn, indigestion and may increase the speed of the GI tract." But caffeine content and acidity aside, "it's all about what you add to your coffee," such as sugar and cream, that can be better or worse for athletes on race day.
On the plus side, caffeine's stimulation of the central nervous system makes it potentially a great performance aid. "According to research and personal experience, many athletes feel a pre-workout cup of coffee provides a performance boost—or it's just a necessary way to start the day," Sumbal says.
Whether or not it's a necessary way for you to start the day, you can take advantage of cold brew's nutritional benefits while enjoying its smooth flavor with these four products for your workouts and races.
GU Cold Brew Coffee Roctane Energy Gel
$2.50 each ($60 for 24-pack), Guenergy.com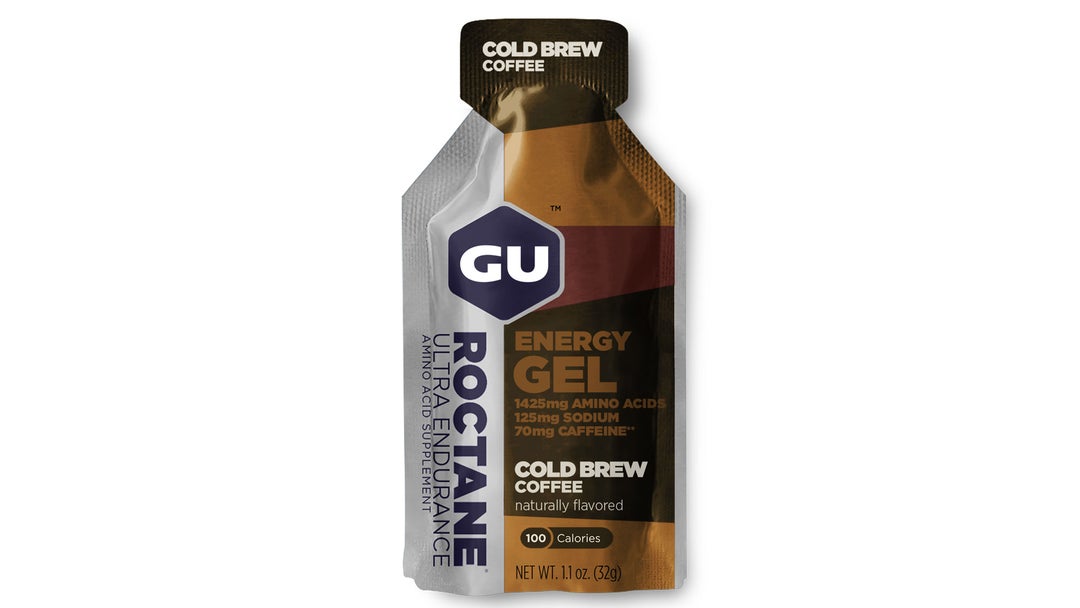 With a coffee taste that's bold but not bitter and smooth but not too sweet, this cold brew gel may have become the favorite gel flavor for some testers. At 70 mg of caffeine per packet, the caffeine content in the newest GU flavor falls somewhere between a cup of brewed coffee and a cup of espresso. Its vegan and Informed Choice ingredient list includes maltodextrin and fructose as carbohydrate sources (21 grams per gel), natural coffee flavor and caffeine derived from green tea. Designed for longer workouts, each 100-calorie Roctane gel includes extra sodium (totaling 125 mg) and muscle-protecting amino acids.
Vega Protein & Energy Cold Brew Coffee
$33 for 24-serving tub, Amazon.com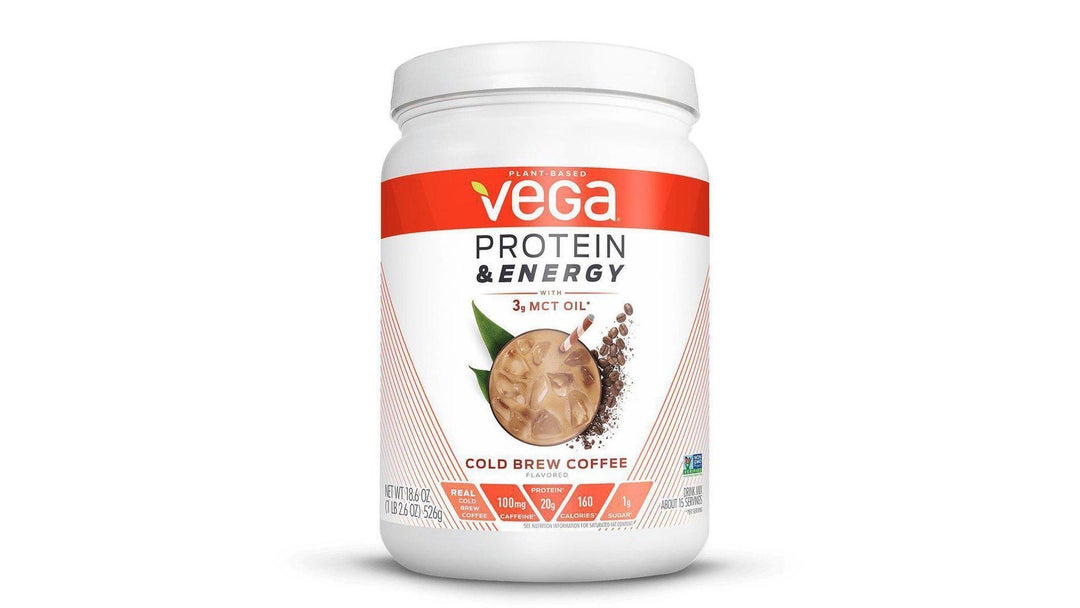 This drink's mix of protein (20 grams) and carbs (5 grams) makes this a versatile drink powder—it can serve as an on-the-go meal supplement, a post-workout recovery drink or even mid-training boost (best during non-sloshing workouts, like the bike). Thanks to 3 grams of MCT oil, the drink has a smooth texture and mixes well with liquids. The cold brew flavor, derived from espresso powder and cold brew coffee powder, is tasty, though athletes sensitive to stevia may be put off by the aftertaste. Using plant-based protein from peas and golden chlorella (a nutrient-packed algae), each serving of this vegan drink provides 160 calories, a mix of electrolytes and 100 mg of caffeine from coffee fruit. If you're not a frequent MCT oil user, Vega cautions to start with half servings to avoid GI distress.
OWYN Vegan Plant-Based Protein Shake Cold Brew Coffee
$38.99 per 12 pack, Amazon.com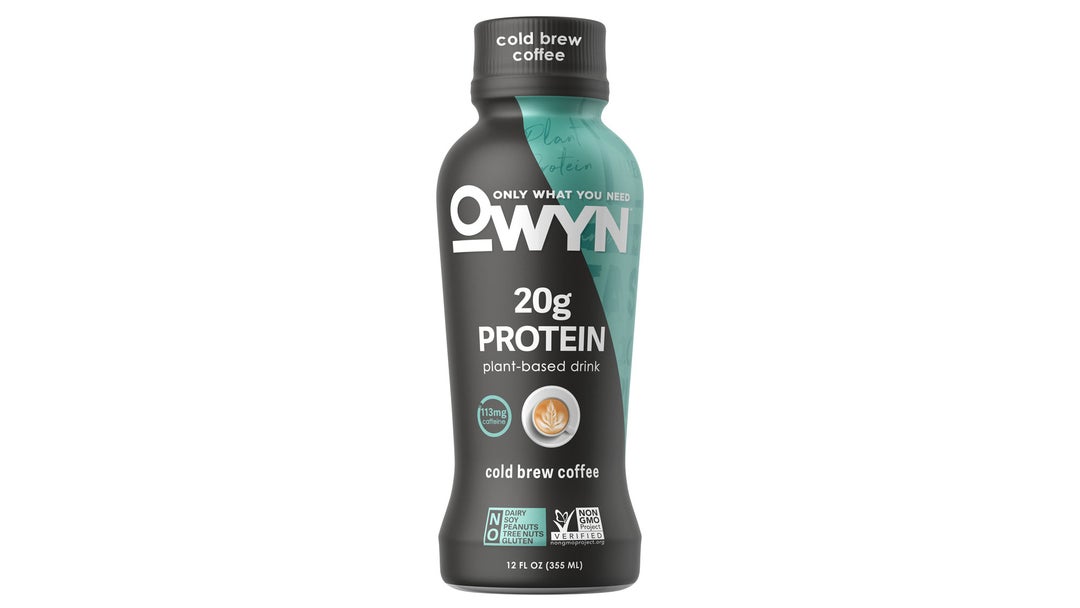 Standing for "Only What You Need," OWYN keeps its ingredient list simple yet nutrient-packed—each 12-ounce drink provides 20 grams of plant-based protein (from peas, pumpkin seeds, and flax oil), including all nine essential amino acids and naturally occurring BCAAs to aid in muscle recovery. The shake is smooth and easy to drink, and it masks the protein bitterness well without being too sweet, though there is a slight aftertaste from monk fruit (also sweetened with cane sugar). Each serving provides 180 calories, 113 mg of caffeine, 10 grams of carbs and electrolytes. The premade drink, which tastes best chilled, works well for both post-workout recovery and a midday boost—the 6 grams of dietary fiber might be risky before a workout.
Cold Brew by Infinit Performance Coffee
$49 for 18-serving bag, Amazon.com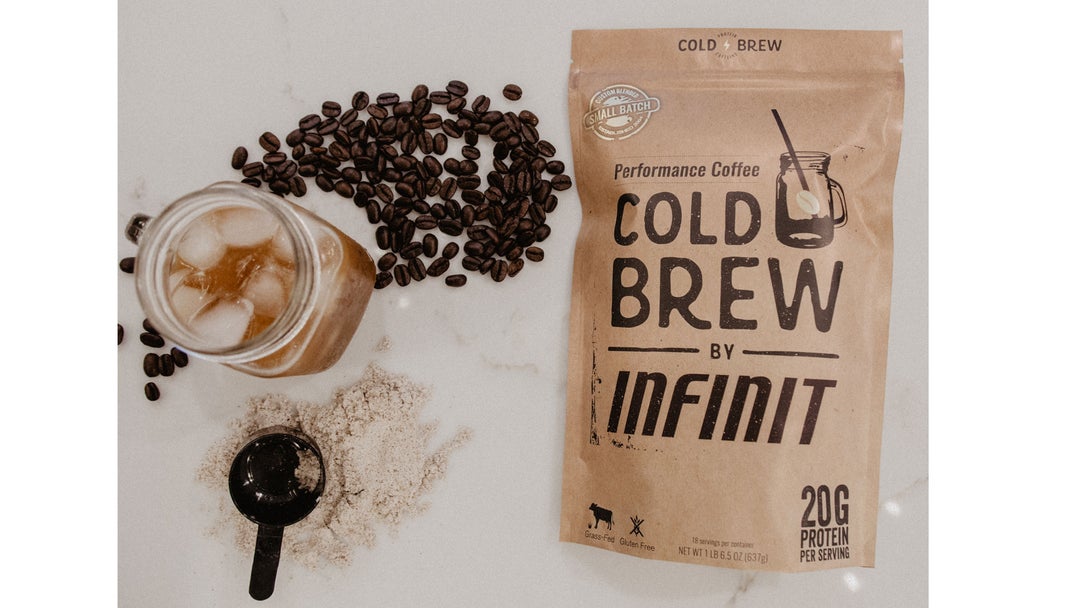 You wouldn't know there are 20 grams of grass-fed whey protein hidden in a glass of this all-natural "performance coffee," which tastes remarkably similar to a glass of iced coffee with a bit of cream and sugar. In fact, that is almost the entire ingredient list: protein, cane sugar, coffee, cream, and milk. It serves as an excellent protein-rich pick-me-up or a post-workout recovery drink, especially appealing in warmer weather. In each serving are 135 calories, 11 grams of carbs and 100 mg of natural caffeine.