Triathlete's Gear Bag: New Gear Choices
Heading out the door? Read this article on the new Outside+ app available now on iOS devices for members! Download the app.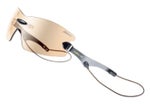 Julbo Motion Sunglasses $120: We spotted these odd-looking shades at the Outdoor Retailer trade show, and our first inclination was to make fun of them. However, after only one comment about how we thought Schwarzenegger sported these in Total Recall, we stopped poking jabs. That's because we picked them up and realized the Motions are the lightest shades on earth. They weigh eight grams-roughly the weight of your morning multivitamin. The lack of a nose bridge and frame also provides excellent vision, since there's nothing to disrupt your sight at non-direct angles. If you're a true weight weenie, then you just found your new favorite shades. Julbousa.com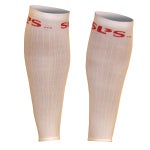 SLS3 Compression Sleeves $45/Pair: It appears the compression fad will have a longer lifespan than jorts. (Remember jean shorts?) Perhaps it's because compression really works for a lot of athletes; so much so that they'll sacrifice their race-day looks for the benefits of compression garments. SLS3 wants to make it easier to become a compression addict and now offers a full-calf sleeve for those who don't like the feeling of having their feet compressed. The sleeve is also a good option for athletes who can't stand biking with socks or those who want to wear different socks for the bike and run. You can keep the sleeves on for the entire race and change your socks as needed. Slstri.com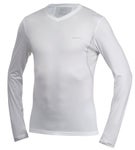 Craft proCool Long Sleeve Base $50: It seems logical that long sleeves would trap more heat than a tee or tank, so Torbjorn Sindballe's decision to use Craft's long-sleeve top in Kona piqued our interest. Craft's new proCool lineup was created with the understanding that, in tough conditions, reflecting the sun is just as important as letting your skin breathe. So it designed a material that would send the sun's rays back to where they came from while still providing ample ventilation. The result is a top made for racing and training under the sun. In climates like Lanzarote or Kona, you'll appreciate not having a burning sensation on your skin for 26.2 miles. If the weather calls for hot weather with cloudy skies, stick to a top with less coverage. Craft-usa.com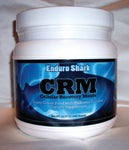 Enduro Shark CRM $35 (33 servings): CRM (short for cellular recovery matrix) tastes awful-which is why we're fans of it. Just about every other manufacturer of a "super food" drink mix claims its stuff "tastes great." A true super food, which is typically a mix of powdered vegetable extracts and antioxidant-rich herbs, shouldn't taste good. If a company says its super-food supplement is appetizing, it's either lying, or the only taste-testers were rabbits and other rodents that like to eat foliage off the ground. We give props to Enduro Shark for not making any outrageous claims about the taste of CRM. We also give it props for making a super-food supplement on steroids (figuratively speaking). In addition to a laundry list of vegetable and herb extracts, CRM also includes 85mg of probiotics and a bit of flaxseed. We found it actually mixes quite well with a vanilla protein shake, but if you're tough enough to do triathlon, chances are you're tough enough to drink it with just water. Enduroshark.com

Body Health Pozitive Energy $18 (30 servings): I gave this spray a try in an effort to kick – or at least calm – my out-of-control addiction to caffeine. One of the five active ingredients is yerba mate, which recent research suggests may be effective for curbing caffeine cravings. Yerba mate contains mateine, which is almost identical to caffeine in a chemical sense, although it's slightly less potent (because it's typically consumed in lower doses) and most studies indicate it's less addictive than it's chemical cousin. So, have I stopped drinking coffee? Hell no. But with Pozitive Energy's mild pick-me-up I've been able to go from five to four cups of Joe per day. I'd need two or three 12-step programs to go any lower than four cups a day. Pozitive Energy's other four ingredients are ginseng, green tea, pyruvate and taurine. Bodyhealth.com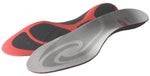 Sole Slim Sport Footbeds $40: Most triathletes don't have a problem spending a fortune on custom orthotics for their running kicks, because the return on staying injury-free is worth the big investment. You won't find many athletes shelling out $400 for cycling orthotics (mainly because cycling doesn't cause nearly as many injuries as running), so Sole offers up an affordable option if you're in the market for a little extra comfort while you ride. Its Slim Sport insoles are designed to fit tight-fitting shoes (like 99.9 percent of cycling shoes) and can be thermo-molded to fit your feet. At only 40 bucks, it's certainly worth it if you suffer from arch pain or foot numbness while you turn the cranks.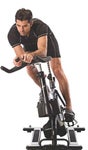 Real Ryder $1,995: Indoor cycling sucks. Some triathletes say they like it, but chances are they're just trying to convince themselves that it doesn't suck that much. It does. The massive Real Ryder stationary bike makes it slightly less mind numbing, and offers some interesting additions to the world of indoor riding. The 220-pound bike has two pivot points, which allow you to rotate the bike quite a bit to each side. It's a cool touch, but the fun will wear off quickly. The real benefit of the dual-pivot design is that it makes the bike slightly unstable – just like a bike on the road – and forces your core to stabilize the bike as you pedal. I wouldn't mind having it a little more instability, but that would likely scare away the fitness-club crowd. The instability becomes even more pronounced while pedaling out of the saddle, forcing you to recruit extra leg power to turn the 60-pound flywheel. Perhaps our favorite feature was the adjustability of the bike's fit, which allows you to closely mimic a time-trial position (unless you're really, really tiny). Realryder.com