Unveiled: Easton Aero Wheels
The 55mm clincher is the first tubeless-specific aero wheel.
Heading out the door? Read this article on the new Outside+ app available now on iOS devices for members! Download the app.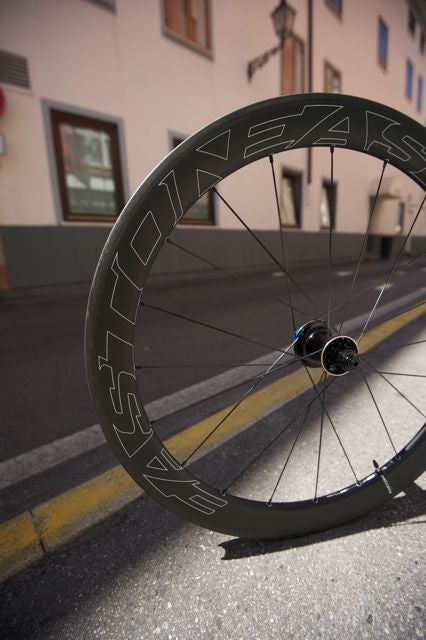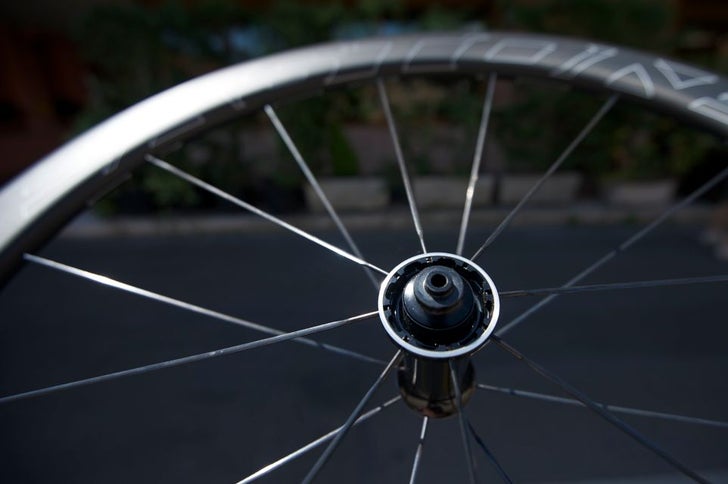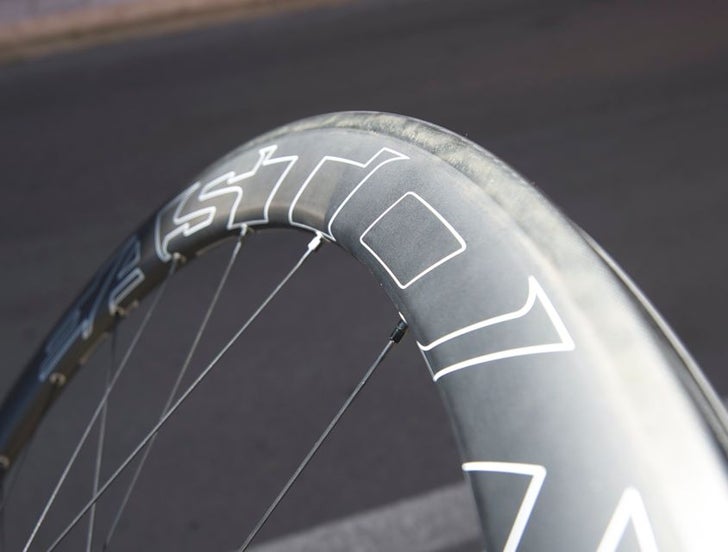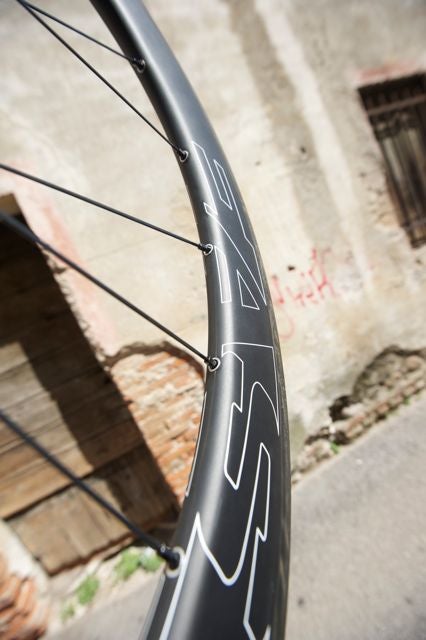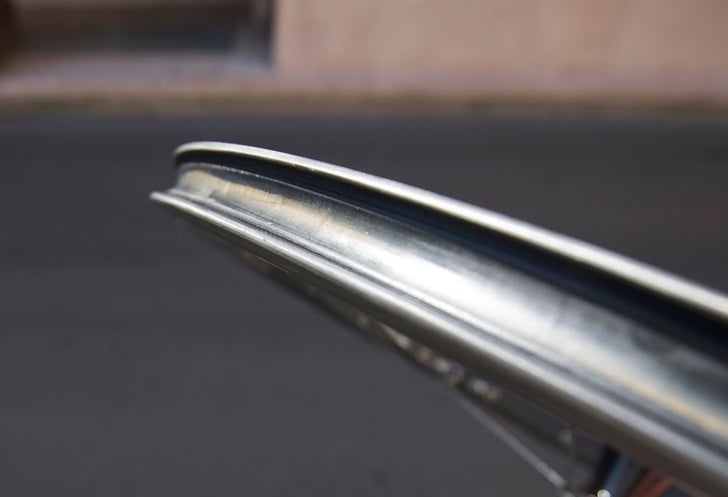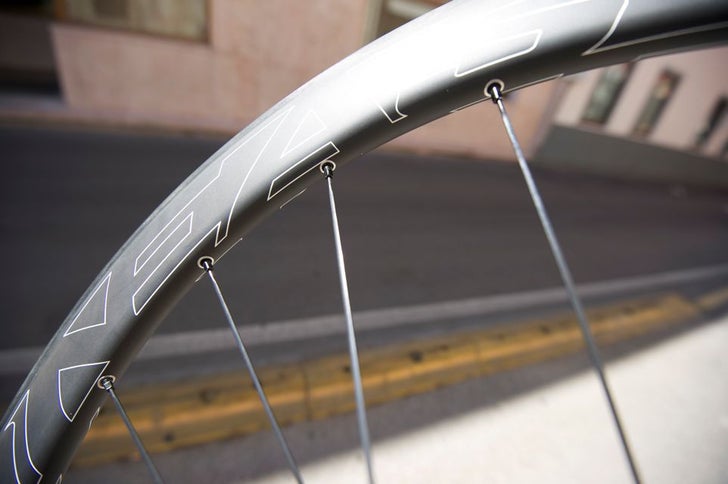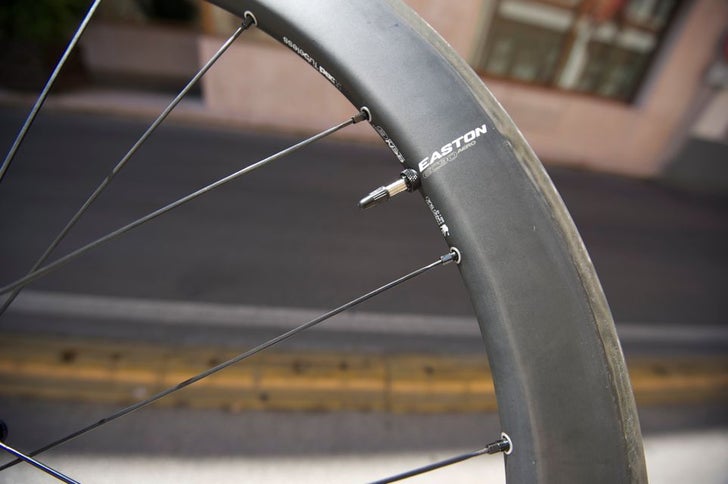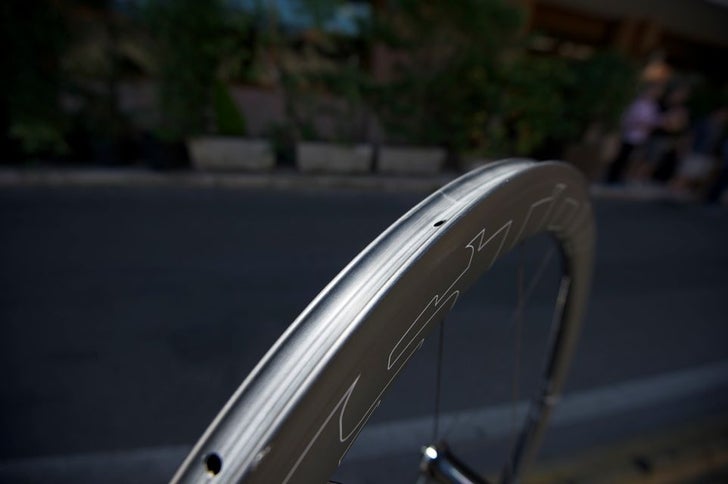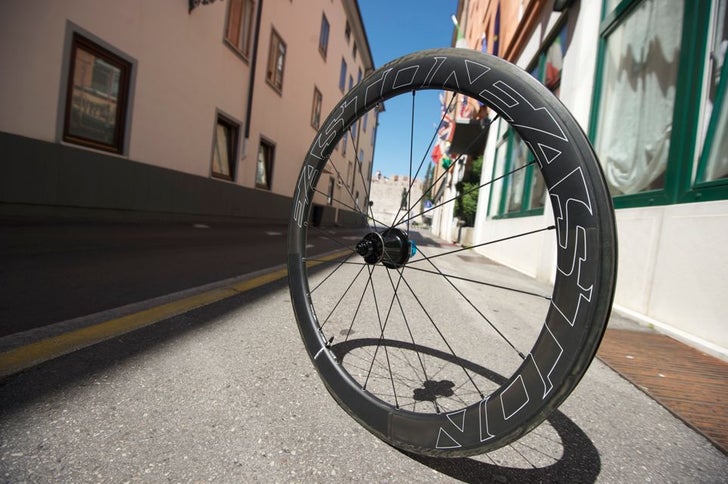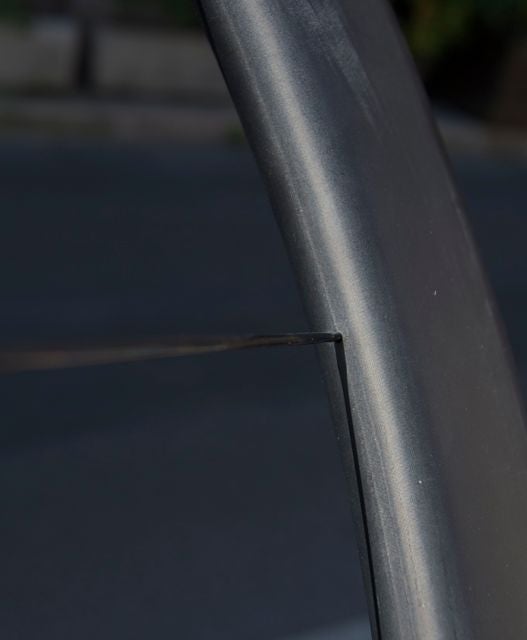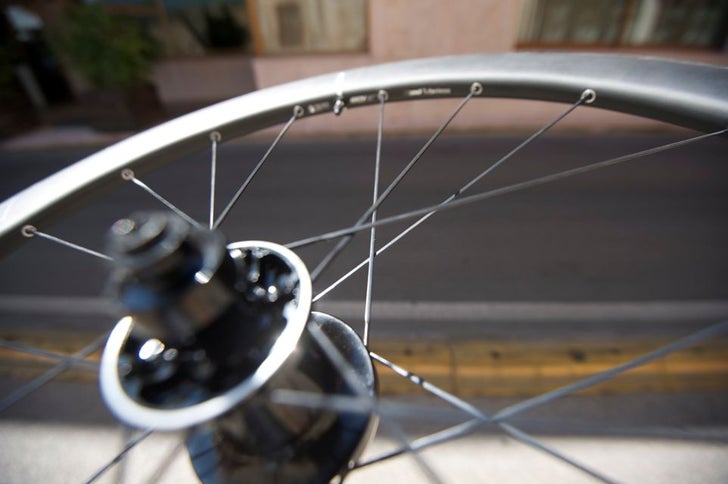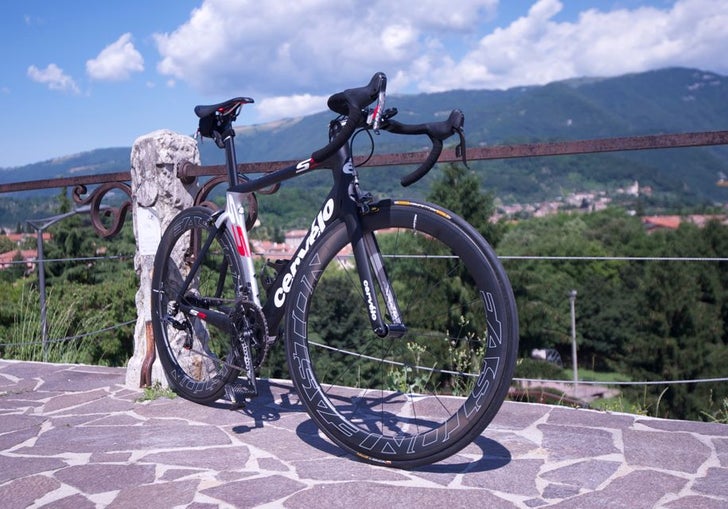 Easton is completely overhauling their wheels for 2014 and will be releasing a broad mid-depth wheel called the Easton EC90 Aero 55 based on a broad aero rim designed for speed, usability and ride quality. As part of the effort to separate this wheel from the increasingly competitive class of 50- to 70mm-deep aero wheels, the EC90 Aero 55 is the first widely available tubeless-specific aero clincher.
Why tubeless?
Cars, motorcycles and mountain bikes use tubeless clincher-style tires almost exclusively. Road bikes are one of the few wheeled vehicles that still rely on tubes to hold air. And tubes go flat.
Here is a quick primer on tire type anatomy.
Clincher tires
These are far and away the most common tire style—if you've found your way to a triathlon website, you're probably familiar with clinchers. The rim's tire bed typically has a hole drilled for each spoke to pass the nipples into place at the bottom of the rim. A piece of cloth or plastic called a rim strip covers these holes so the tube cannot be forced into the openings, which causes the tube to puncture.
Tubular tires
The tube is sewn into the tire casing. Tubular tires are either taped or glued onto the rim. The tubular version of the EC90 Aero 55 has internal nipples, which Easton says saves aero drag. Truing the wheel will be a time consuming process as a consequence, however, because the tubular tire will have to be removed to correct the wheel
Clincher converted for tubeless
Conversion kits can be used to run any clincher wheel without a tube. A piece of tape is used to thoroughly seal the nipple holes in the rim. Tires with thick sidewalls help prevent air from seeping through and liquid sealant is injected into the tire to help lock it into place and prevent air from escaping. A tubeless setup is much less likely to flat than either clincher or tubular because sealant plugs all but the biggest gashes without the rider even realizing the tire was punctured. If the tire becomes unseated from the rim and can't hold air, a normal tube can be used.
Tubeless-specific tires and rims
A clincher rim with a solid spoke bed (and a few design tweaks to help the tire bead seat against the rim) is capable of running tubeless with minimal changes. A special valve, tubeless-specific tire and a little sealant is all that is required. Nipples thread into the inner diameter of the rim. And if anything goes wrong with the tubeless setup, these wheels can be used as standard clinchers as well.
The EC90 Aero 55 clincher was designed to run tubeless without the additional headache and pieces involved in converting a standard clincher. More shallow aluminum (read: not aero) road rims wheels are adopting this construction, and EC90 Aero 55 is the first aero wheel to do so. Tubeless specific tires are thicker than standard tires, so rolling resistance is a factor when deciding to use a tube or tubeless setup for a race, although practically eliminating flats is a very appealing advantage for multisport racing in addition to training.
While tubeless road wheels haven't yet exploded as they did for mountain bikes, nearly 30 tubeless tires are currently available and the number is growing.
Aero testing
This rim is extremely broad, following the trend toward wide aerodynamic wheels that has taken place over the past five years. Easton did their homework when designing this rim. They tested 30 different prototypes before arriving at a final shape; they bought then tested some of the leading aero wheels for comparison. They went to great length to get repeatable, reliable results including using the same 23c tire set for every test, running each trial at least three times and averaging the data, using a linear regression calculation to eliminate small variations and testing in the same tunnel using the same fixtures.
Wind tunnel data doesn't provide answers itself, it has to be analyzed in a way that represents actual riding conditions. There is no universally agreed upon standard set of equations and conditions to represent cycling because of varied rider speeds, wind conditions, interaction with objects such as other riders or things on the side of the road, and Easton adopted a formula called Wind Average Drag developed decades ago to calculate semi truck aerodynamic characteristics to do just that. This equation drives the development of an aero product such as a wheel because wind drag changes as wind angle changes, and all the conditions that vary between riders and individual rides determine the wind yaw range that is most important for a particular cyclists. They calculated the average amount of time spent at every potential yaw angle when riding in a 6.6mph wind, the average wind speed over ground in the US, for a rider traveling 30mph. The method is sound, although many triathletes are averaging far below that lofty speed—the EC90 Aero 55's sweet spot was tuned for riders much faster than the typical age grouper.
The outcome is a rim that is 29mm at its widest point with a tapered brake track measuring 28.5mm at the center an extremely blunted inner diameter. The tubular and clincher versions are shaped slightly differently, and Easton's testing found the clinchers to be just barely faster in the wind tunnel.
Stability and ride quality
In addition to improved aerodynamics, broad clincher rims reduce rolling resistance and improve vibration dampening and cornering ability by increasing tire volume and pushing the sidewalls into a shape that can better resist cornering force without deflecting. The inner walls of the clincher EC90 Aero 55's brake track are 19mm across, making it a very high-volume rim.
Like tire style, braking performance and durability, stability in crosswinds is a big factor in aero wheel usability. Easton measured the steering input of different wind conditions, but did not go through a series of prototypes with the goal of reducing steering input from wind. Easton wheel engineer Scott Junker says the American company was happy with the results they got when comparing to ENVE 6.7 and Zipp 404 wheels, two sets I have subjectively found to be among the most stabile in gusty conditions, but opted not to share data because the results were not sufficiently rigorous to meet Easton's standard for publishing.
To take the steering force measurement, they mounted a fake "arm" to a handlebar and measured the force applied to the arm in the full spectrum of wind conditions a cyclist is likely to experience. Like those other two rims, the Eason product has an extremely blunted inner diameter, which some wheel engineers have credited with improving stability compared to rims with a pointy tip.
First ride experience
From a single ride on the wheels, brake performance was impressive for a carbon rim. Stopping power was more than adequate with SwissStop Yellow King pads, as was modulation.
New hubs
Gone are Easton's previous hubs. They are replaced by the top-tier Echo hub and second-level V5. Some of the differences include wider bearing stance to mitigate bearing wear by reducing the torque on the bearings that resist the torque created by pedaling. Two seals were added to the hub to prevent dirt from seeping into the bearings. Making the hubs more robust instead of lighter is another way Eason strove for durability and function over other goals.
Details
The wheels will be available later this year, in early winter or late fall. The clincher version of the EC90 Aero 55 will go for $2,800 and the tubular set will be priced at $2,400. Campagnolo freehub bodies will be available. The tubular version weighs 1,330 grams (claimed) and the clincher comes in at 1,580 grams. Both use the Echo hubset. A disc brake version of this wheel will be available in the 2015 model year.