The Best Triathlon Bike Fitters in the United States
A good bike fitter is an essential part of any triathlete's team. We did the legwork and found 15 of the best across the USA.
Heading out the door? Read this article on the new Outside+ app available now on iOS devices for members! Download the app.
Bike fitting is as much an art as it is a science. The task of merging man with machine is a complex process—one that requires a comprehensive understanding of the body's biomechanics and how that relates to bike geometry. A good bike fit is necessary to ensure comfort, prevent injury, and optimize performance, but an exceptional bike fit can make the bike feel like an extension of your own body. Just ask pro triathlete Ben Kanute, who is quick to sing the praises of his bike fitter, Paraic McGlynn:
"I've worked with Paraic for the majority of my professional career and very closely with him over the last 3-5 years," Kanute says. "My bike fit has progressed to the point where I have one of the most aggressive positions in triathlon, and I'm very comfortable on the bike. Paraic has an attention to detail that's unrivaled, and we spend fit sessions not just getting the basics perfect, but looking for those marginal gains that make the difference over the course of a race. He's one of the main reasons I look the way I do and ride the way I do on a bike. A proper bike fit is essential to be able to push power and get the most out of the power."
But pros aren't the only ones who benefit from a proper bike fit. When age-groupers seek out a professional for a fitting, they often discover a wealth of information beyond the ideal saddle position. Stuart Selber, an age-grouper with ten Ironman finishes to his name, utilizes his fitter, Marc Galietta, to continually learn how to optimize his performance on the bike.
"Marc is an expert engineer with a full understanding of aerodynamics, bikes, and bodies and how they need to come together to produce an excellent ride or race," Selber says. "But he also listens carefully, explains what he's doing, and elicits and values feedback. In addition, he's always available as a resource, answering questions and providing sound advice. Since I started working with Marc, my bike splits have improved by an order of magnitude, and I've been running better off the bike than ever before at the Ironman distance."
Though many bike shops offer bike fits, not all are well-versed in the unique needs of triathletes. Road bikes and tri bikes aren't the same, and setting up a bike to ride a local century event isn't the same as a bike fit for a 112-mile ride followed by a marathon run. Therefore, you'll want to look for a bike fitter who is able to attend to your particular triathlon goals, whether it's to ride comfortably as you build the miles toward your first 70.3 or set up a new tri bike for an Ironman PR.
The best triathlon bike fitters on this list were chosen because they're highly respected in their field, come with stellar recommendations, and have impressive credentials to help their clients maximize their multisport performance. Some have unique methodologies and the latest technology, while others use time-tested techniques and experiential knowledge. Some are heavily certified. But one thing they have in common is a singular goal: to make your experience on a triathlon bike the best it can be.
RELATED: The Five Keys to Finding the Right Bike Fitter for You
Section divider
Best Bike Fitters in the USA: East
Marc Galietta, The Energy Lab with Todd Kenyon, TTBikeFit
Doylestown, PA and Warren, RI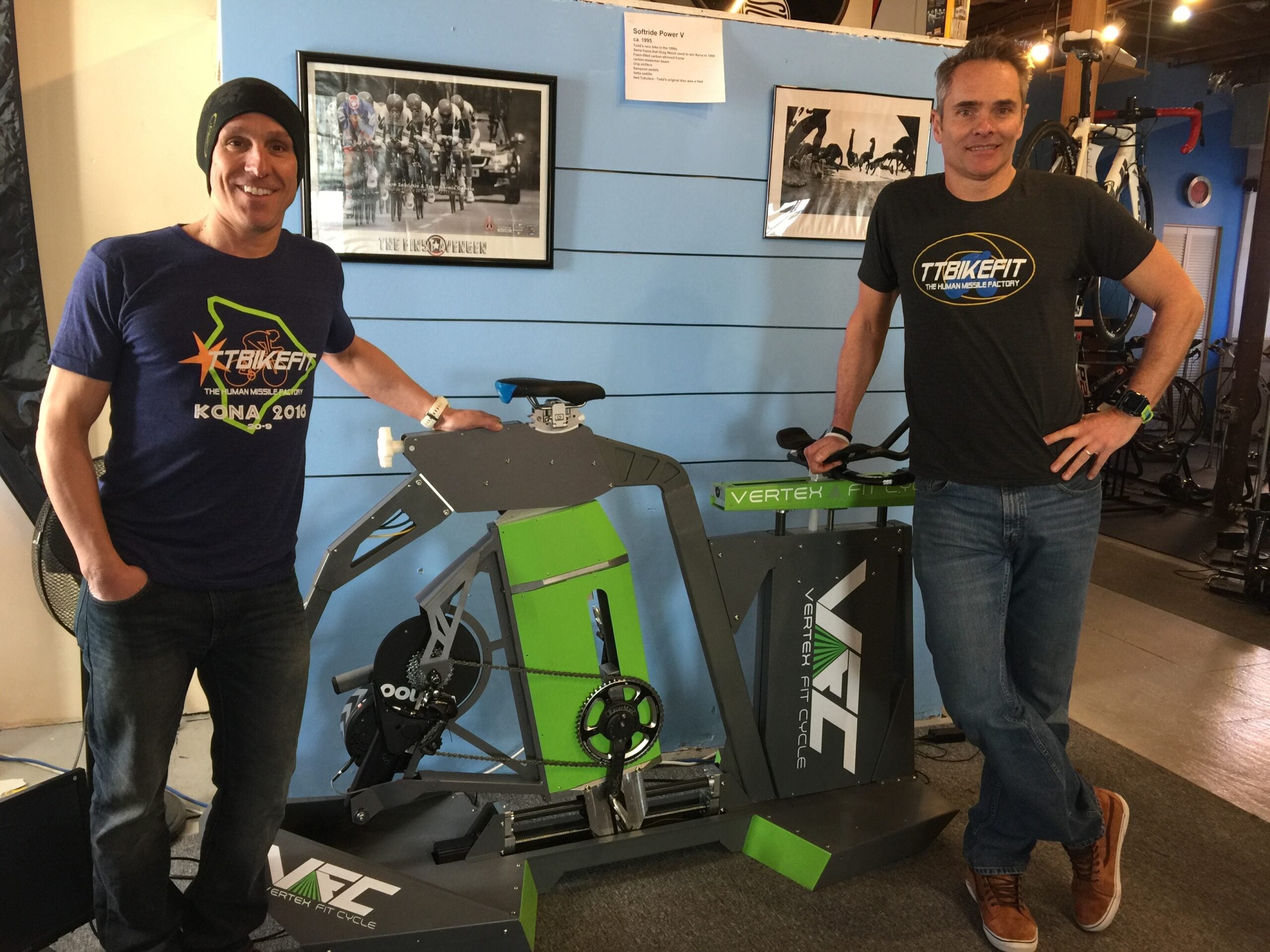 Marc is a long-time triathlete and has qualified multiple times for the Ironman World Championship, set records at Ultraman Florida, and completed the Epic Deca Challenge in 2022. Also an engineer, he specializes in aero specific bike fit with a biomechanical analysis that focuses on the big three: comfort, power, and aerodynamics. He uses TTBikeFit methodology with the Vertex Fit Cycle to remotely alter fit parameters to see how these changes to body position affect pedal stroke, in real-time. He also offers outdoor aerodynamic testing with Aerotune.
Todd Kenyon of TTBikeFit is the inventor of the Vertex Fit Cycle. Todd met Marc after fitting him for a trip to Kona, and he's the only other person Todd has trained in the VFC system. On the VFC, the rider remains stationary while automated motors change fit parameters under rider output. This allows Todd to conduct performance optimization where an athlete does a series of intervals with small tweaks on the VFC using a Wahoo unit. Todd has done thousands of triathlon and time-trial bike fits for several pros, world and national champions, and a Giro d'Italia winner.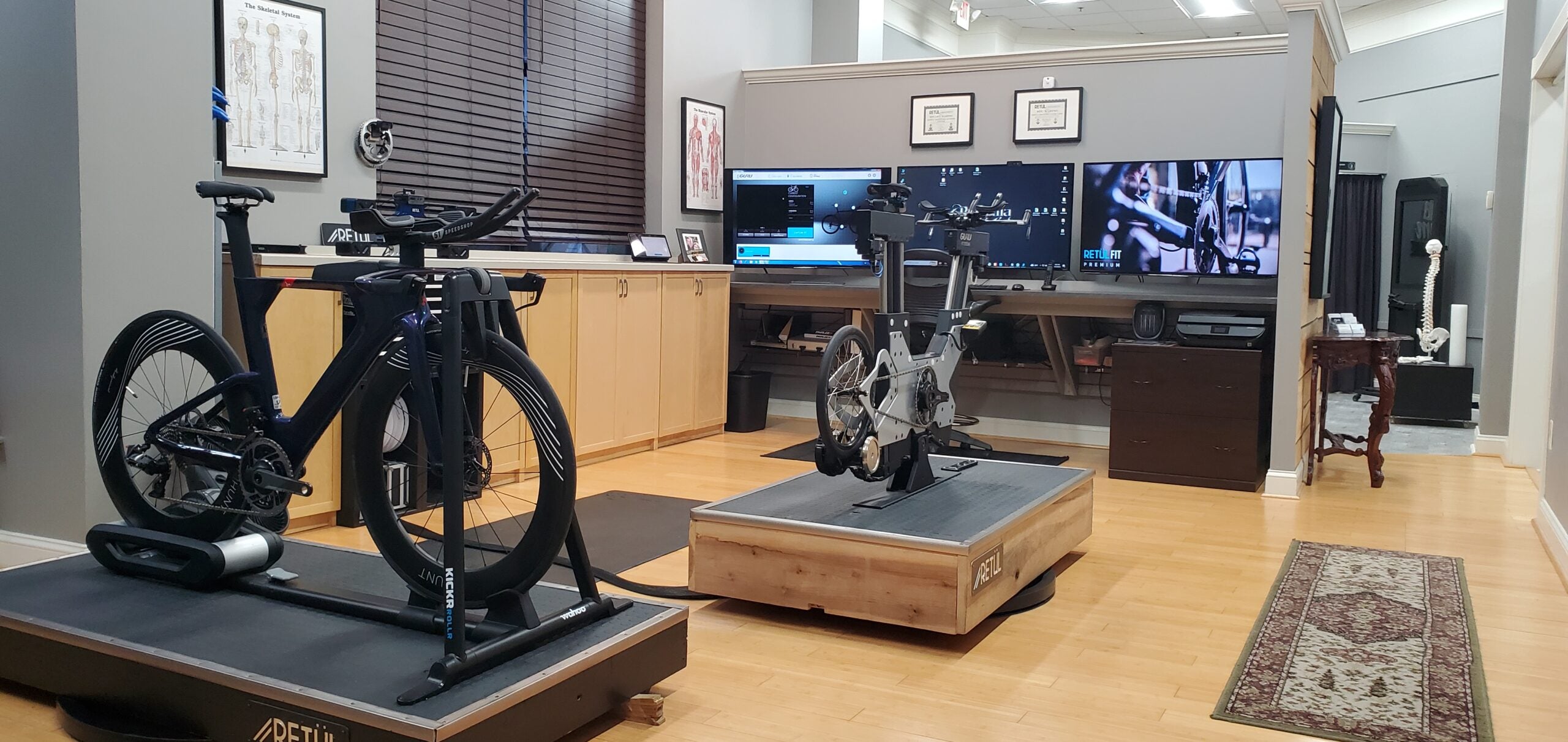 A highly respected Retül Master Fitter and IBFI level 4 fitter, Stu has assisted in teaching Retül courses at Specialized Bicycles. He also holds certifications from Body Geometry Fit and SBCU and combines methodologies from FIST, Trek Fit, Bike Fit Kit, Guru Fit, and PowerFitte. He only does one fitting a day, and his goal is to "treat you like a pro for the day."
Stu utilizes a Guru dynamic fit unit that can be adjusted to test different riding positions while pedaling, but he also has a Retül Muve bike, Peloton, and Wahoo bike. He also offers gebioMized saddle pressure mapping and custom Retül Futbeds. Two unique services include a medical fit option that allows a rider to work with a registered physical therapist or chiropractor in studio and a metabolic fit option that provides positional validation with VO2 max testing. Parvilla Cycles also conducts cycling tours; the next is set for April 2023 in Mallorca, Spain.
Husam Sahin, ATA Fit Lab
Concord, MA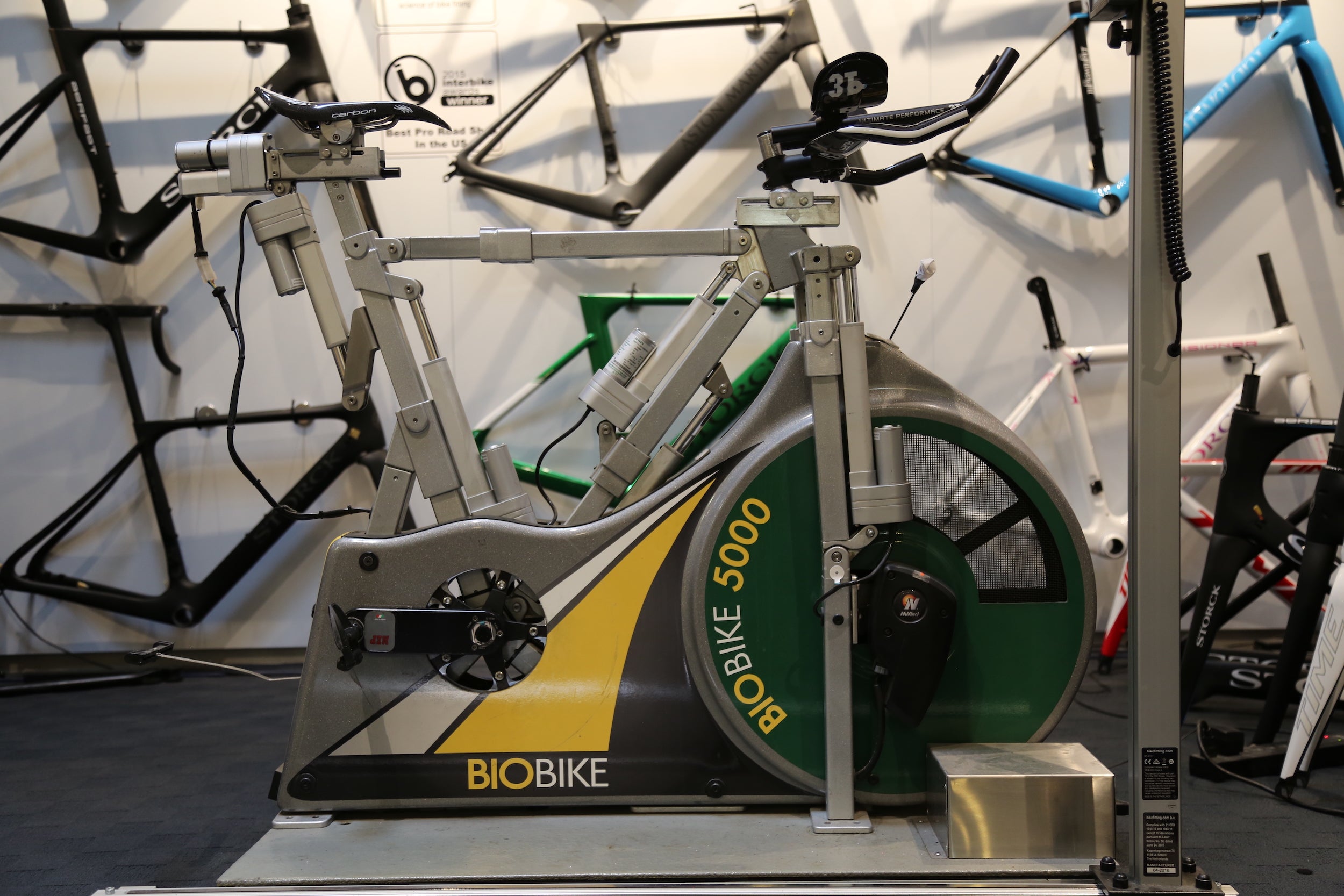 ATA Cycle started as a neighborhood bike shop for Harvard students and has grown into a nationally renown mecca for serious cyclists, led by Husam Sahin, an International Bike Fitting Institute (IBFI) level-3 certified fitter. Born and raised in Turkey, Husam uses scientific precision to fit everyone from leisure riders to Olympic triathletes.
He uses Fit Kit tools to obtain anatomical measurements that are converted by software into a diagram of optimal bike geometry. He also uses Retül with Dartfish and Quintic software to observe pedaling dynamics, identify muscular imbalances, and find differences in lateral symmetry. In addition, he has use of the BioBike/iCranks fully articulable robotic bike. Husam uses layers of analytical data to create a biomechanical profile for each rider. He also offers services like power and weight distribution optimization, vertical pedal pressure analysis, and real time, biometric fit data acquisition.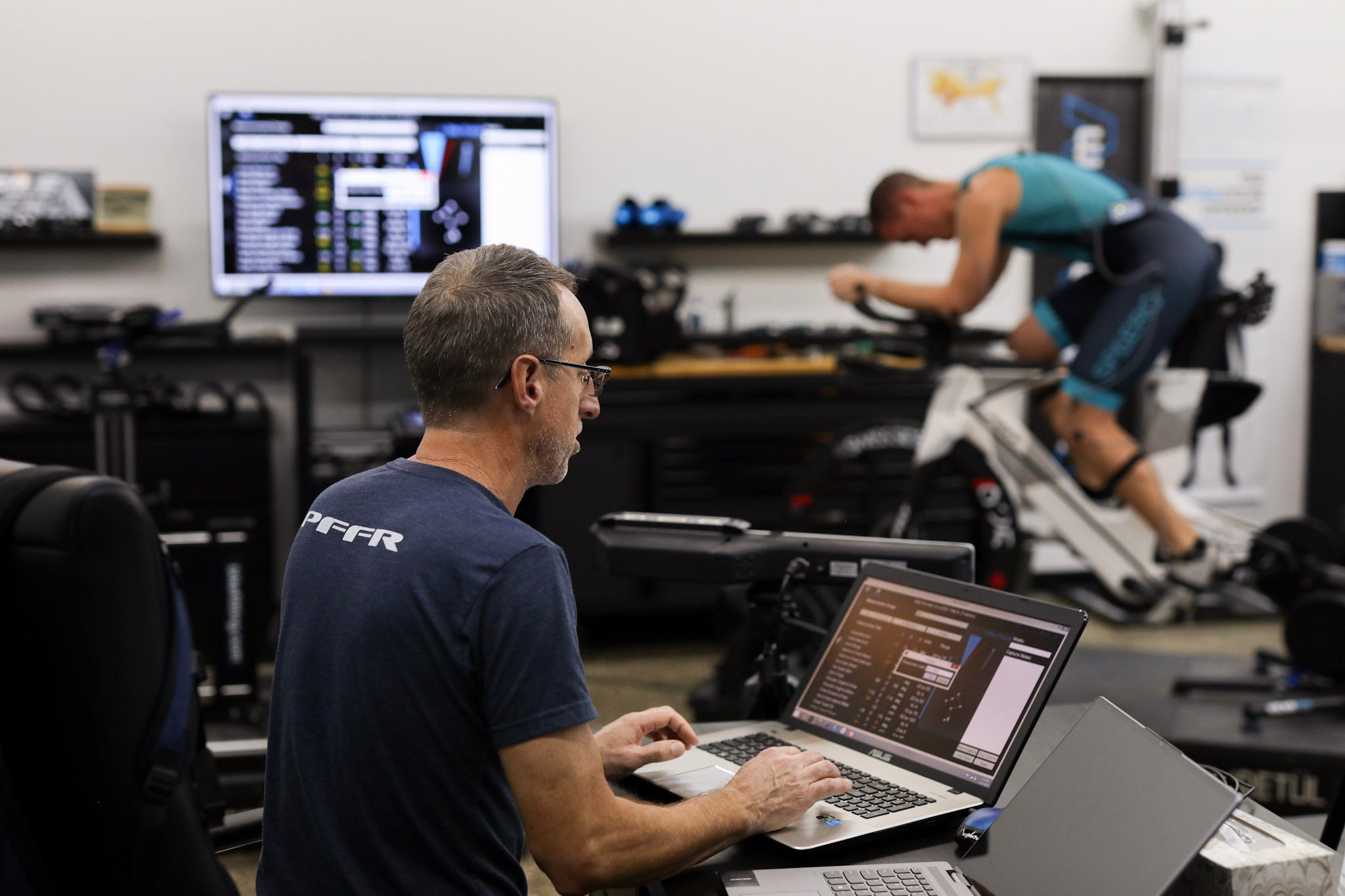 Paul has been a professional bike fitter for 37 years and is one of the few Retül master fitters in the U.S. He has over 10,000 lifetime fits and over 4,000 utilizing Retül since 2008. He's been a cyclist for 42 years competing in road, time trial, criterium, and stage races. His fit process begins with a functional assessment of the rider to determine their strengths and limitations, both on and off the bike. His ultimate goal is to maximize comfort, reduce injury, and increase efficiency by adapting the bike to the cyclist—not the other way around.
Paul utilizes Retül 3-D motion capture, as well as a BikeFitting.com-adjustable bike with Shimano pedaling dynamics—a helpful tool for pre-purchase recommendations. He offers saddle evaluation and makes more custom Retül Futbeds than anyone else in the world. This process involves using a Brannock device to precisely measure the foot to fabricate accommodative, semi-weight bearing footbeds for cycling shoes. One of his passions is creating custom bike builds to a rider's exact specifications.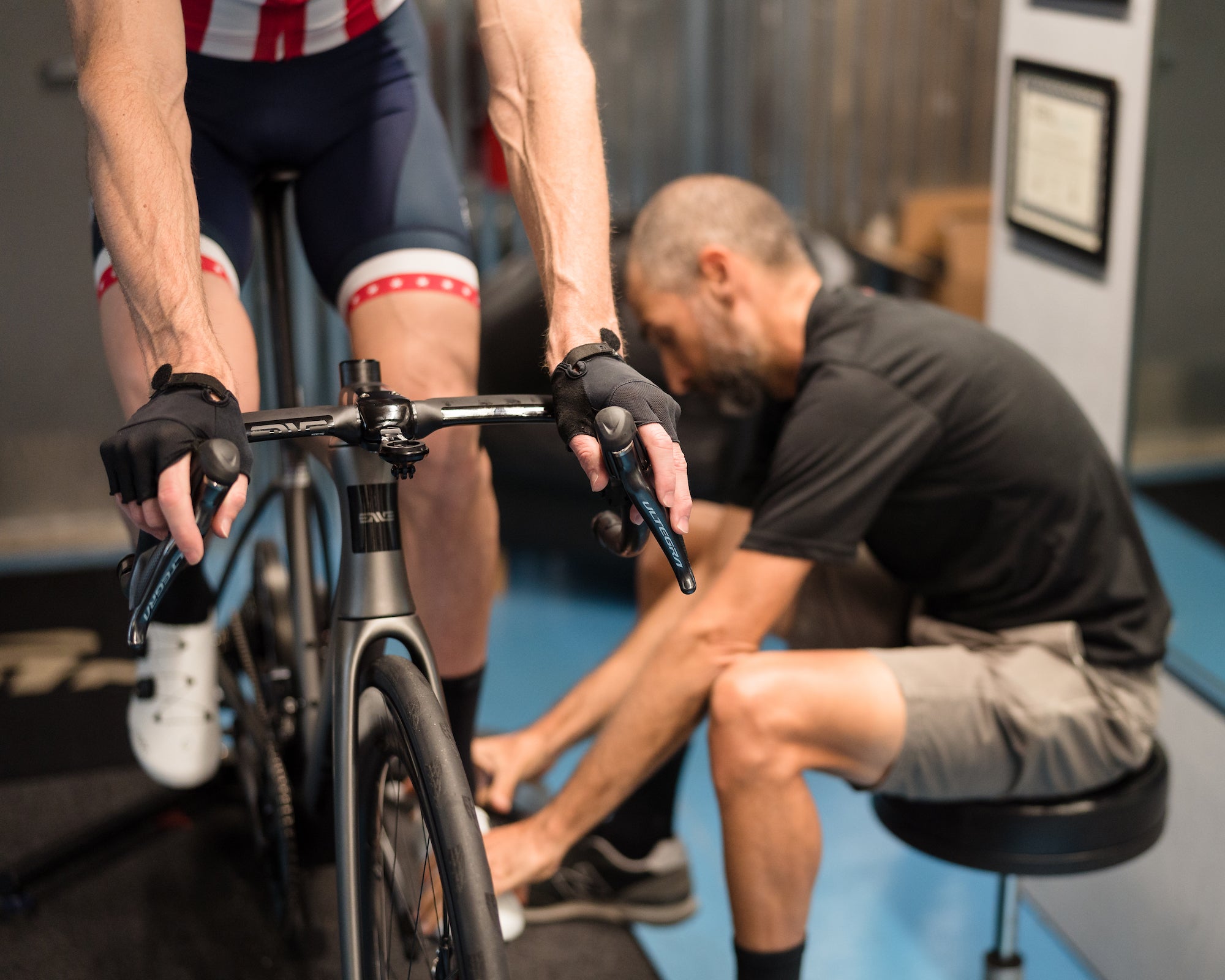 Adam Baskin has been fitting for over 20 years and has performed over 7,500 fits with Retül. Sixty percent of his fits take place on triathlon and time-trial bikes. He also utilizes Velometrik saddle pressure mapping, creates Retül custom Futbeds, and does remote/virtual fitting for dedicated indoor bikes. What sets him apart are his two degrees in Exercise Physiology, his international racing credentials, his six bike fit certifications (including IBFI level-4 status), and his experience working at the USA Triathlon National Training Center Human Performance Lab.
He utilizes techniques at the forefront of science, but also sees "the big picture." He understands what the numbers mean, how the body functions, and thinks about the biophysical implications of positioning a rider in a certain way on a bike.
RELATED: Fitter & Faster Podcast: Cracking the Bike Fit Code
Section divider
Best Bike Fitters in the USA: Central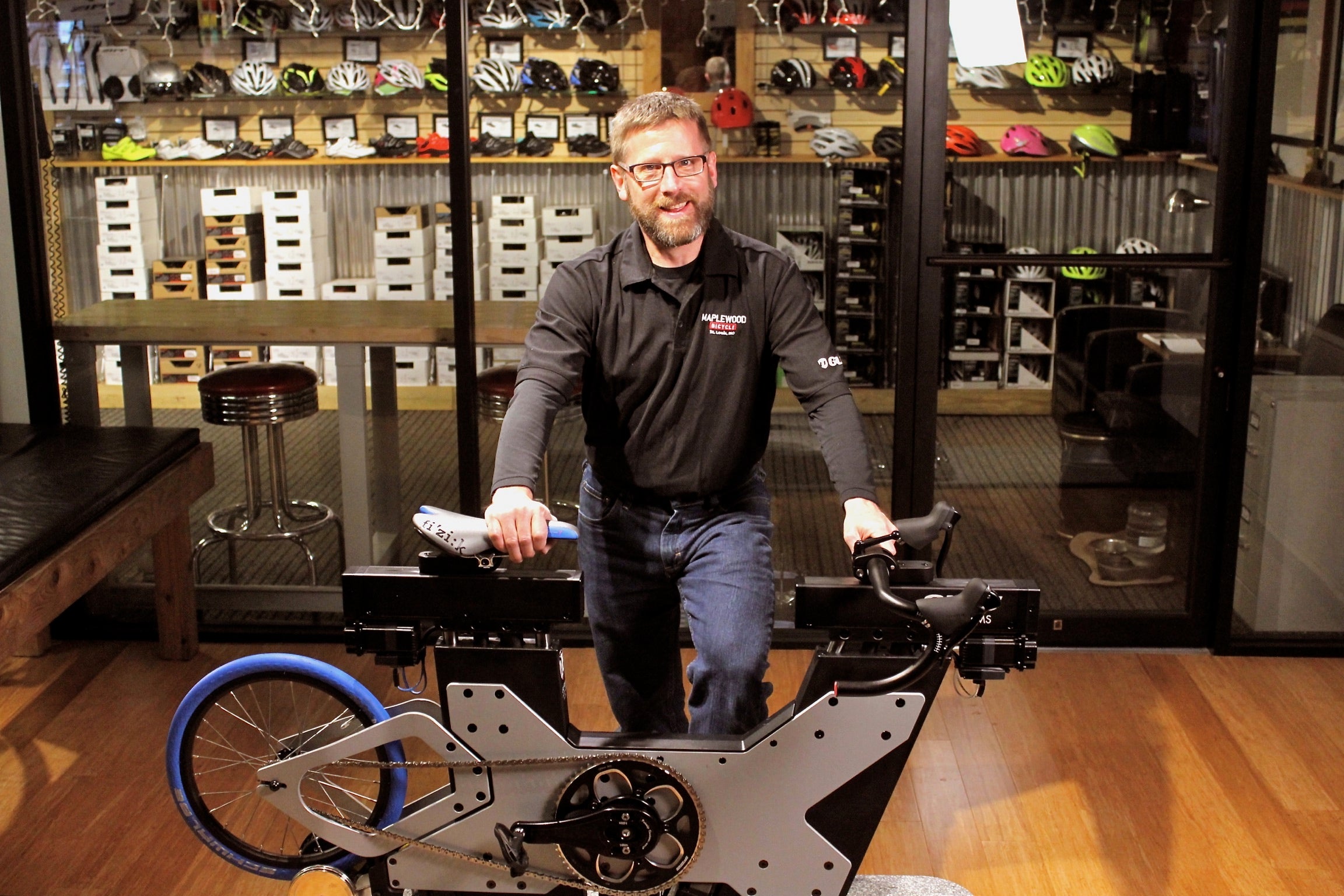 Tim has been involved in the bike industry since 1991, run five bike shops, been a full-time fitter since 2000, and recorded over 15,000 bike fits. He has learned over 10 different fit systems, pursued advanced training in foot and pedal interface and saddle design, and was a Guru Academy instructor for two-and-a-half years. He fitted the 2015 Garmin-Cannondale International Pro Team, has traveled as far as Taiwan teaching international fitters how to use the Guru dynamic fit unit, and was educated by Dan Empfield in his FIST method of triathlon fitting. 
He enjoys finding solutions to individual imbalances and works to align the bike to the cyclist with the aim of improving efficiency, comfort, joint health, and safe handling. Maplewood was the first North American shop to acquire Retül 3D in 2006. They now have Guru, Dartfish, as well as Trek saddle-pressure mapping, while foot analysis and cleat alignment is one of their featured services. Tim uses an Aline foot board with a RADS cleat alignment device to tweak cycling shoe support and position.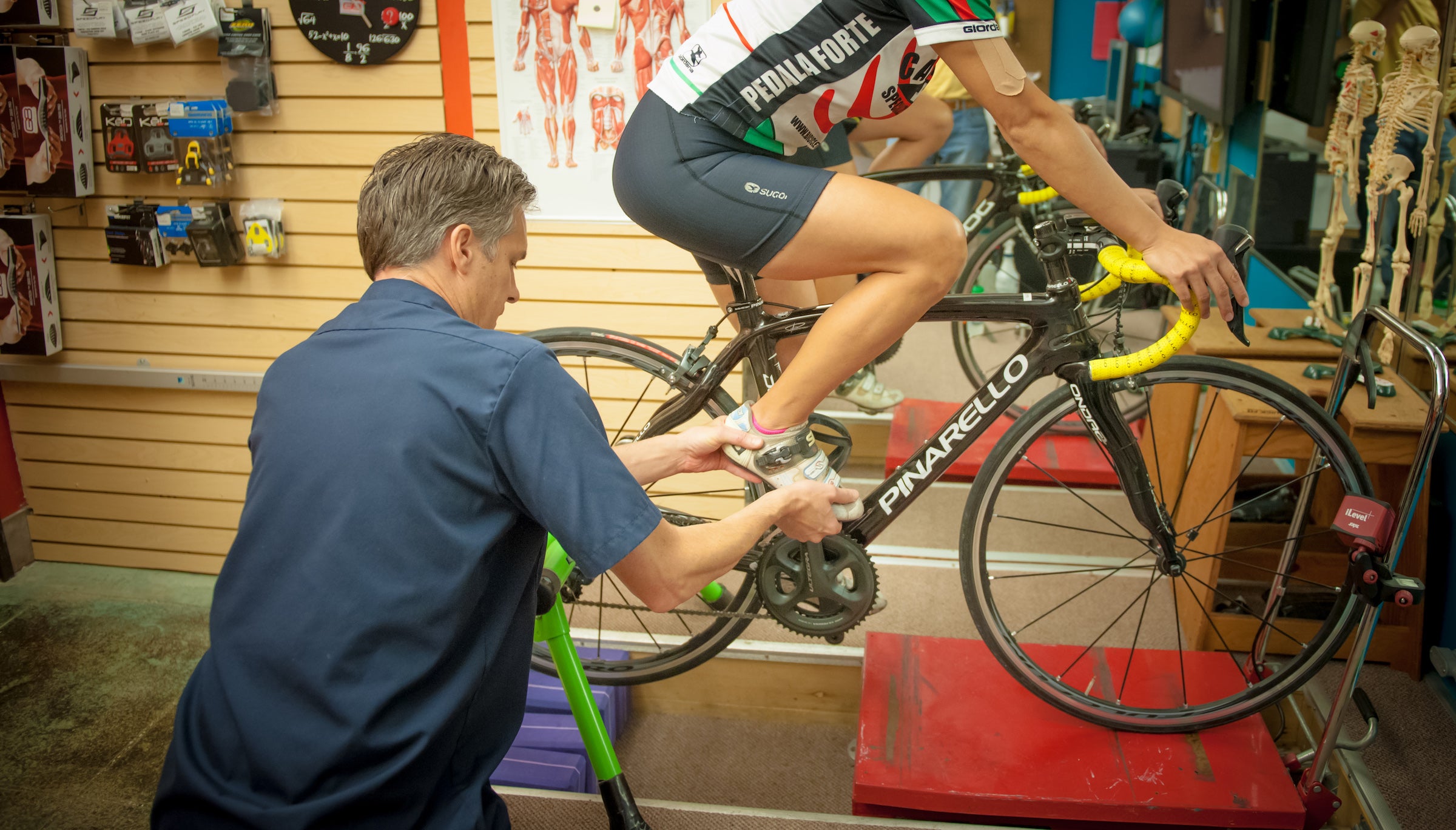 Jerry is one of two Steve Hogg-approved bike fitters in the United States and has been fitting since 1990. He's also level-4 IBFI certified and holds an ACE Personal Trainer certification. His unique methodology involves using an extensive physical assessment off the bike to discover any pre-existing functional issues. After identifying any proprioceptive deficits, he works to correct functional biomechanics with expertise in pelvis stabilization and shoe cleat position analysis.
He uses a Kurt Kinetic Rock n Roll trainer combined with a hydraulic jack to simulate grades of -7 to +15 degrees, as well as stationary rollers to test stability. His studio has an inversion table, Power Plate vibration trainer, and Pilates equipment. His comprehensive fit clients will also leave with a custom exercise regime to improve their symmetry and range of motion.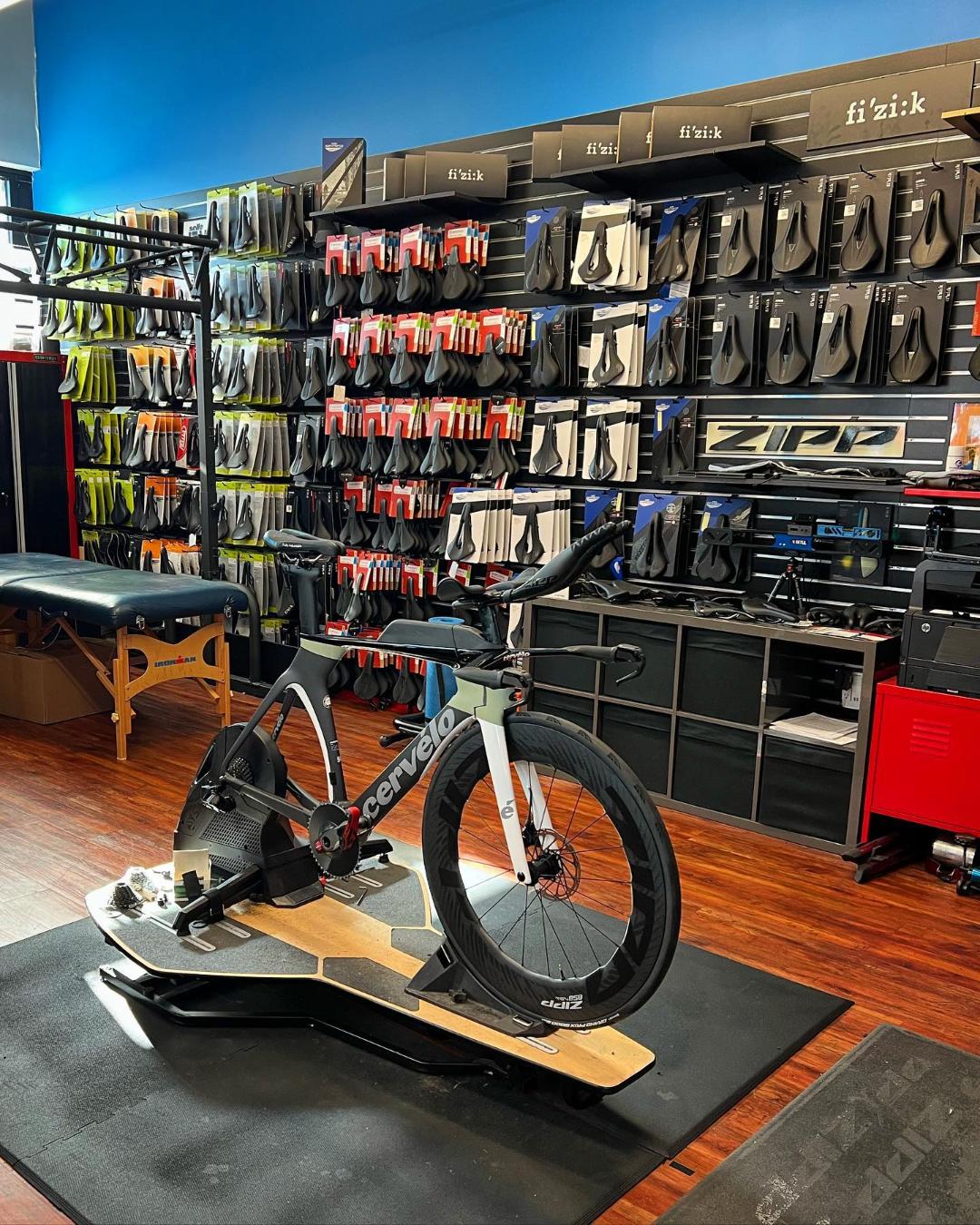 Craig has been using 3D motion capture for bike fitting since 2009. He's a Retül master fitter, Medicine of Cycling fitter, and holds level-4 IBFI certification. In addition, he's a third-year doctoral student in the Department of Kinesiology and Sport Management at Texas A&M University. 
Craig utilizes Retül, the Muve fit bike, and makes custom Retül Futbeds. He conducts foot pressure analysis, gebioMized saddle pressure mapping, and keeps hundreds of saddles in stock. He's focused on improving a rider's overall experience by blending his passion for cycling, education, technology, and tools. "We seek to dispel the myth that pain and numbness are just a normal part of cycling," he says. 
RELATED: Get a Bike Fit Now (Before It's Too Late)
Section divider
Best Bike Fitters in the USA: Mountain
Ivan O'Gorman, IOG Bike Fit and Consulting
Boulder/Denver, CO, and San Francisco, CA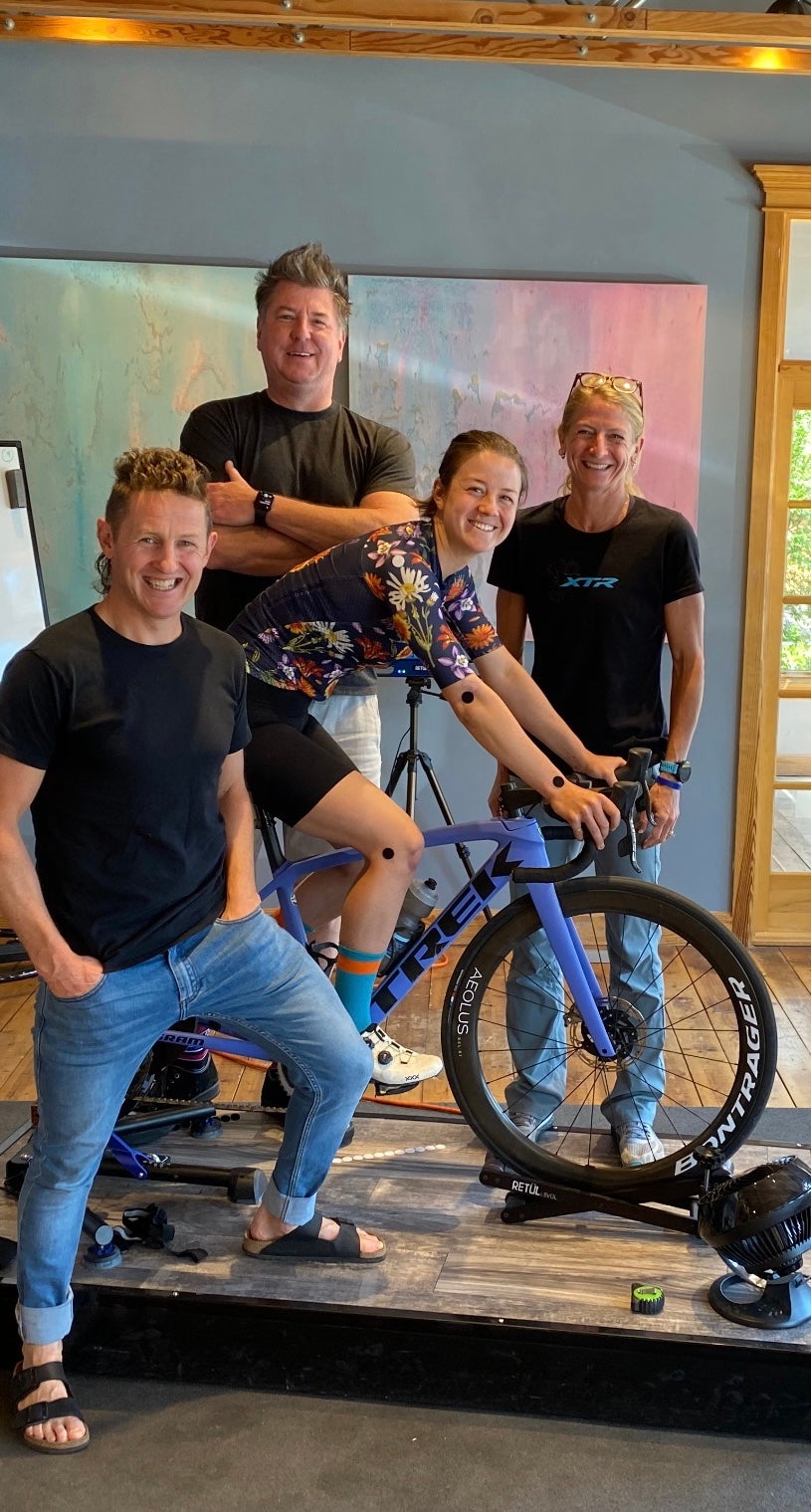 IOG Bike Fit and Consulting is led by Ivan O'Gorman, a renowned bike fitter who has worked with everyone from novice athletes to Olympians, pro triathletes, and World Tour cyclists. Also, he's a seven-time Ironman World Championship finisher. The IOG Team is comprised of Ivan O'Gorman, Christopher Soden, Ruth Winder, and Erica Ruge. Their process involves a functional strength assessment and biomechanical analysis that delivers comprehensive reports with 2D and 3D parameters. 
The IOG Team offers 3D motion capture with the Retül Muve bike, can create custom Futbeds, and uses Wiva saddle pressure mapping. They also have Bioracer virtual wind tunnel technology. In addition, they offer bike fit education courses that combine traditional and modern fit theory. The IOG Team has worked with the likes of Sam Appleton, Lionel Sanders, Chelsea Sodaro, and Taylor Knibb.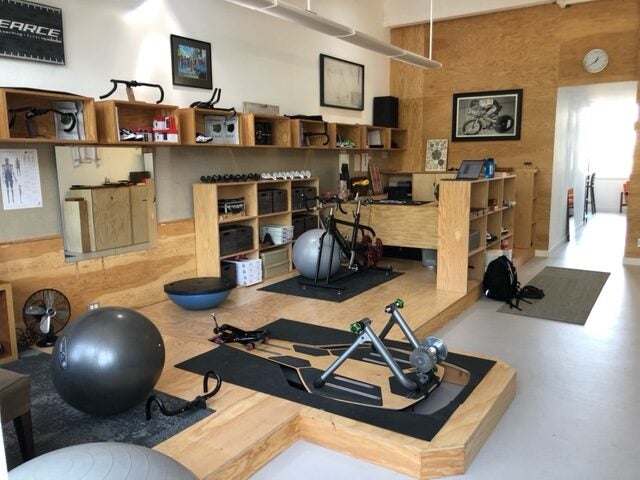 Like Jerry Gerlich (above), Colby is the only other Steve Hogg-approved bike fitter in the United States. He doesn't utilize pre-generated formulas, but instead relies on a detailed physical assessment that's used as the basis for a bike fit. This begins by establishing clear proprioceptive communication throughout the body that starts with the feet and shoes.
He's currently the Director of Coaching at Team EF and a level-4 Chek practitioner. He raced professionally on the road and track for 15 years, was a member of the 2004 Olympic Team, and held the U.S. hour record (1995, 50.191KM) and Masters hour record (2018 50.245KM). He also hosts the Cycling in Alignment podcast.
Natalie Collins, Pedal Fit
Denver and Golden, CO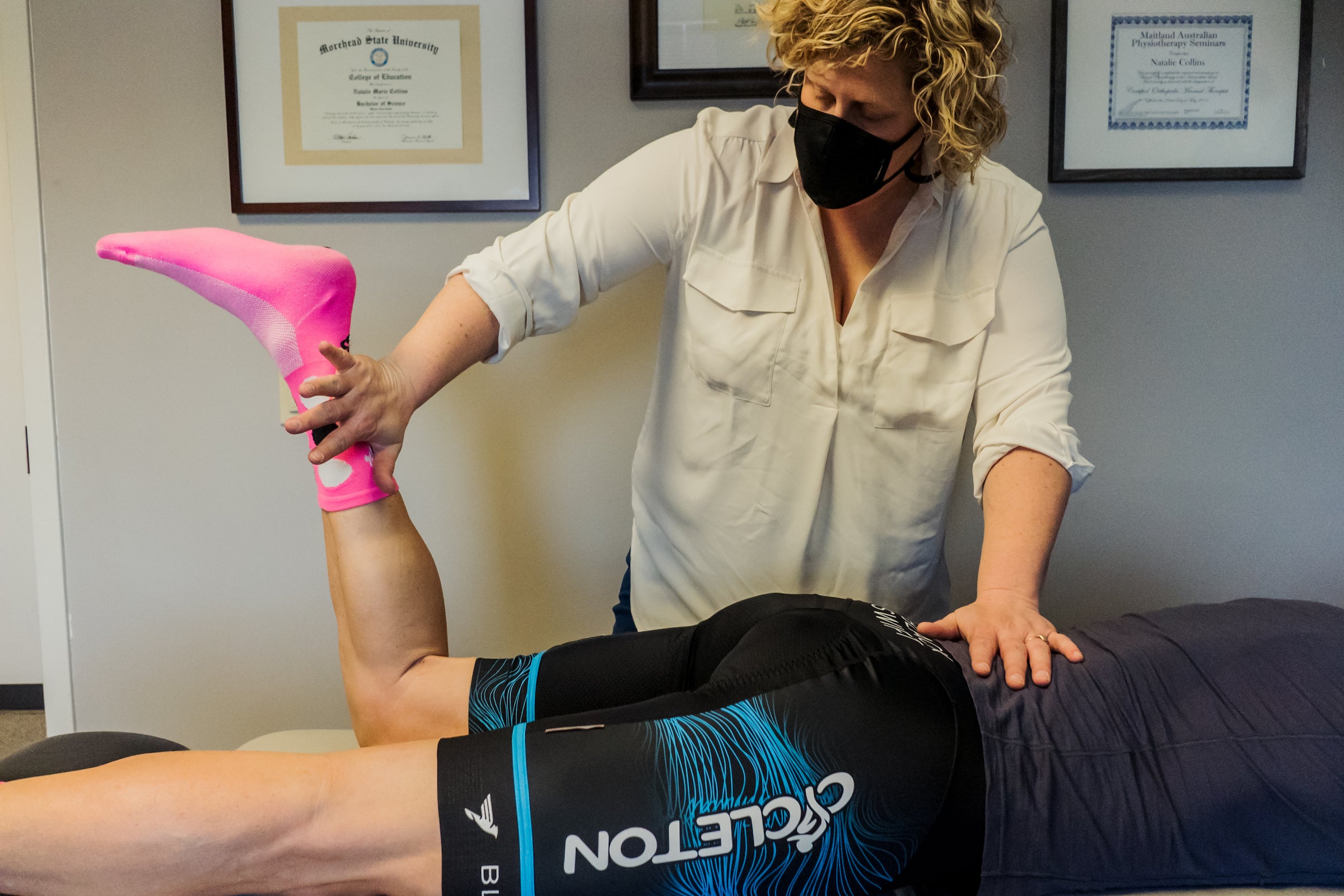 At her two locations in Colorado, Natalie uses her background as a physical therapist to conduct physio-bike fits to bring harmony to the bike and body relationship. She's also gold level BikePT Bike Fit certified, has a dry needling certification, and advanced certification in Orthopedic Manual Therapy. 
Founded in 2014, Pedal Fit offers a performance fit, medical fit, and new bike consultation. The process begins with a head-to-toe evaluation of musculoskeletal and neuromuscular systems. She then uses static and dynamic assessment, along with the Retül Muve bike or Purely Custom pro fit bike, to dial in a rider's position. She can create custom insoles and develops strength training and mobility programs for her clients.
Pat Casey, Peak State Fit
Salt Lake City, UT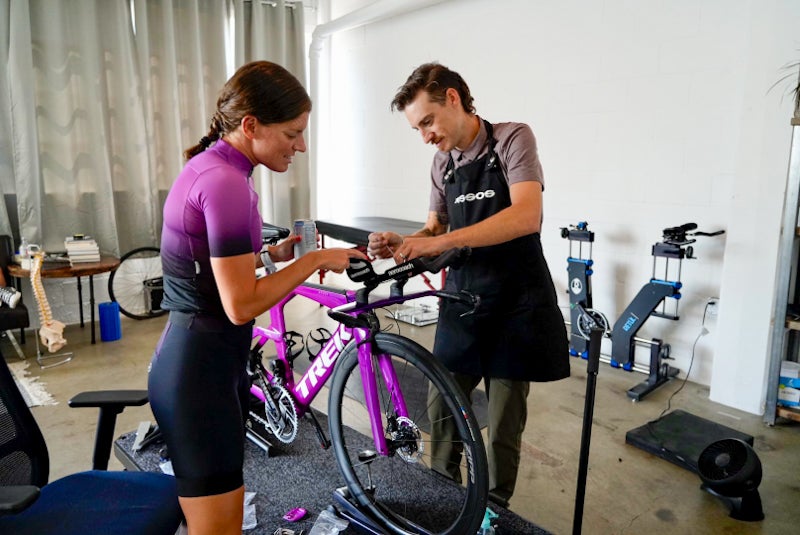 Peak State Fit is a playground for endurance athletes that's headed by Pat and Heather Casey. Pat is certified with Ivan O'Gorman and Precision Fit by Trek Bikes. He uses Retül premium, two Retül Muve bikes, and Leomo software to analyze movement patterns during a fit session, making him a popular choice for pros (Skye Moench, pictured above, is a regular) and age groupers alike.
With his background in strength and conditioning, Pat can provide exercises that help strengthen imbalances and improve foundational movement to optimize potential on the bike. Peak State Fit also offers PNOE Metabolic Analysis, VO2 max testing, and lactate testing.
Section divider
Best Bike Fitters in the USA: West
Pedro Dungo, PFits
San Francisco, Los Angeles, and New York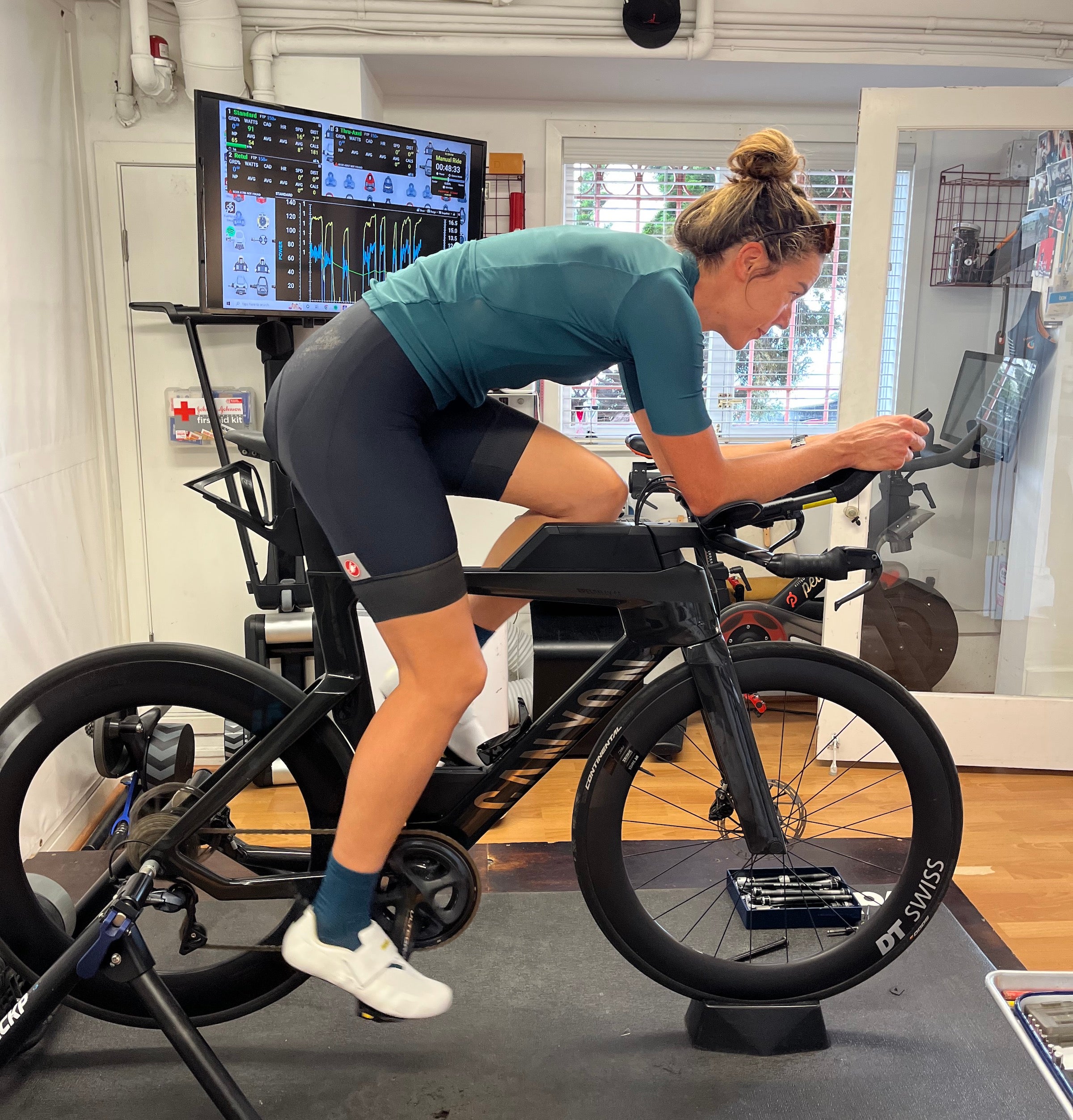 Since 2005, Pedro has worked with thousands of athletes from beginners to pro cyclists. He uses a traditional approach with minimal technology that's hands-on, organic, and targeted to a rider's issues, needs, and goals. He uses no cameras or software; instead, he relies on classic BICI body measuring tools, the Retül Muve bike, and years of experience. He's certified with BikeFitting.com, Slowtwitch, Guru, and Purely Custom.
His fit services have become so requested that he operates out of San Francisco, Los Angeles, and New York, and will travel to conduct group session for clubs and teams. Some of his services are triathlon specific. For example, he will teach you how to disassemble and pack your bike for travel. Pedro has worked with just about every type of athlete from pro triathlete Yu Hsaio and pro cyclist Amity Rockwell to Olympic skater-turned-cyclist Brian Boitano.
Paraic McGlynn, Cyclologic
Scottsdale, AZ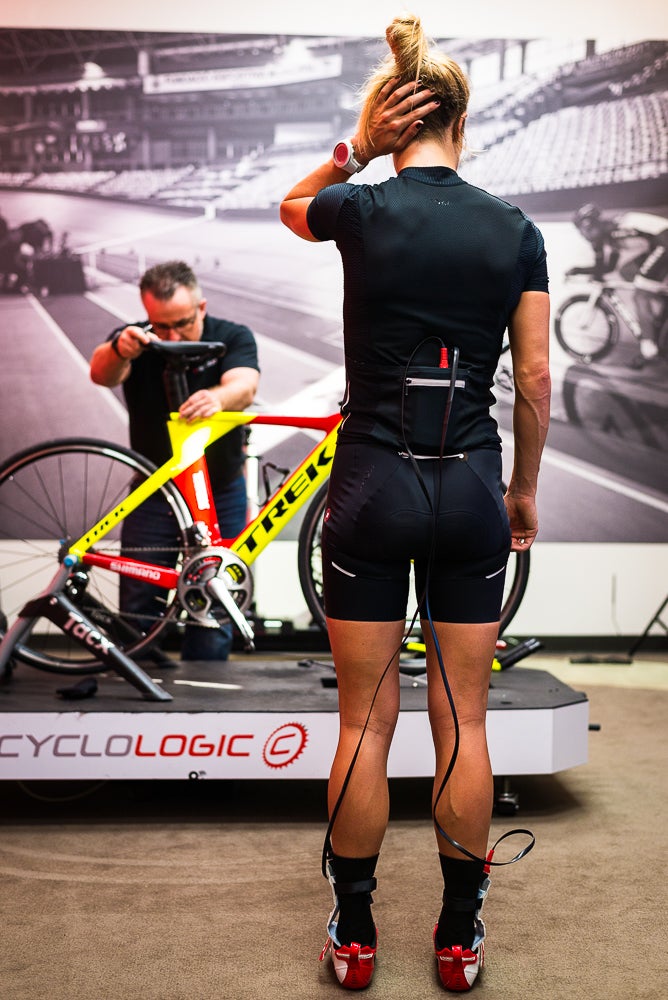 Originally from Ireland, Paraic began fitting in 1991 and has worked with elite athletes doing cycling science research since 1993. He provided bike fit and performance analysis for Trek Factory Racing for seven seasons and currently works with many of Trek's professional triathletes. Paraic is also a performance consultant for USA Triathlon and has worked with every US Olympic medal-winning athlete since 2016. He leads a team of fitters at Cyclologic, including Sterling Reneau and Barry Anderson, and travels to work with elite and paratriathlon athletes all over the world.
Cyclologic has two advanced fit studios and an aero-focused, virtual wind tunnel studio. They utilize VelogicFit, STT 3D, gebioMized saddle pressure mapping, foot and aeropad pressure mapping, Dartfish software, and Motion MetriQ. They also use the Bioracer Aero virtual wind tunnel, Notio aero sensors, and a prototype of the Track Aero analysis system. They have Zephyr respiration and accelerometer analysis, Nix bio sensors, and offer cycling analysis courses for professionals accredited with IBFI. They also offer full wind tunnel testing in the U.S. and abroad. Check out this wind tunnel video with pro triathlete (and Cycologic client) Ben Kanute.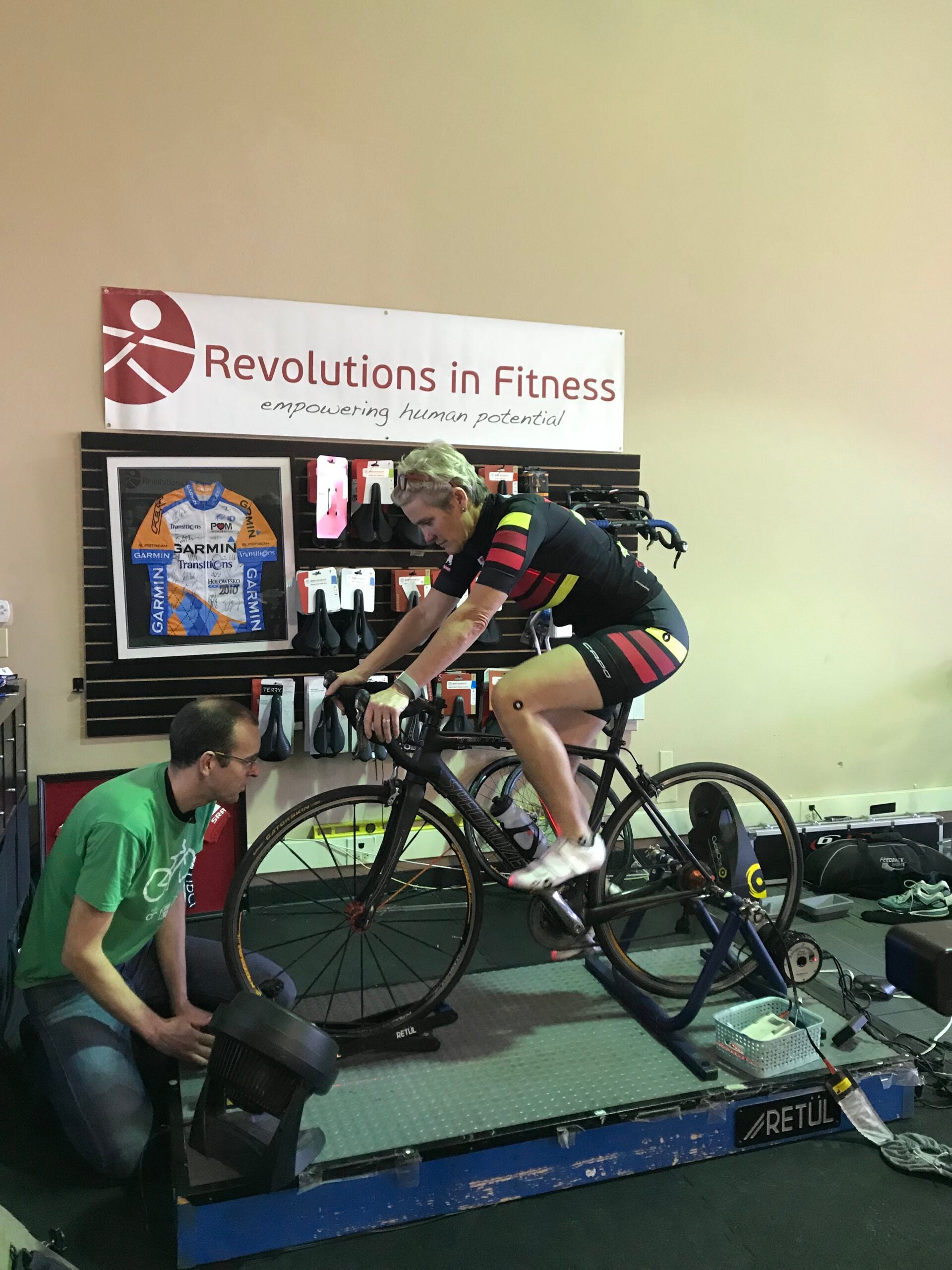 In addition to being a licensed physical therapist, Curtis is Chair of the Medicine of Cycling and a member of the IBFI steering committee. He's on the Retül Advisory Board and a guest teacher at Specialized/Retül Bike Fitting University, as well as a presenter at cycling conferences. He's also a physical therapy post-graduate educator for multiple organizations and leads classes for fitters and medical professionals.
Curtis offers FIST fitting with gebioMized saddle pressure mapping, Motion MetriQ, and a Purely custom fit bike. He provides a biodynamic fit, PT fit, and pre-purchase fit, as well as trainer/virtual fit options. Some of his clients include members of the Garmin Pro Cycling Team.
RELATED: New Triathlon Bikes Are Changing Which Bike Fit Numbers Matter