Reviewed: 7Mesh WK3 Cargo Bib Shorts + Horizon Jersey
We look at a kit for women from Canadian company 7Mesh.
Basics
Shorts and a matching jersey designed for adventure
---
Pros
Comfortable and innovative seam-free chamois
Lots (and lots) of pockets
Pull2Pee straps
Reflective material
Cons
Hardier and warmer than may be necessary for triathletes
---
---
Heading out the door? Read this article on the new Outside+ app available now on iOS devices for members! Download the app.
A British Columbia company, 7Mesh makes clothing for hardy Canadian cyclists and for all kinds of weather. Since 2015, 7Mesh has been all about high-adventure-quality bike apparel for road and trail. And the company is Canadian through and through, with a name and logo that tries to honor their community and the indigenous Squamish people of the area. Does this have a place in triathlon? I say yes.
Related: Triathlete's Women's 2020 Summer Cycling Clothing Roundup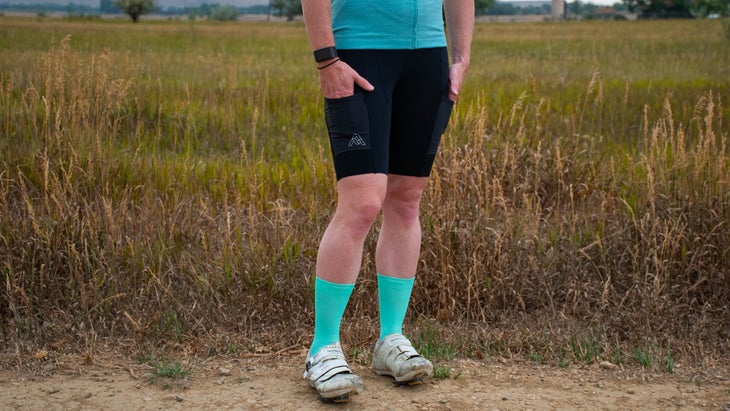 7Mesh WK3 Cargo Bib Shorts ($200, backcountry.com)
I know you're thinking, "Cargo bib shorts? For triathlon?" Or at least, that's what I was thinking. But these ended up turning into one of my favorite pair of comfy go-to shorts, especially if you're hitting the dirt roads these days or venturing out on excursion rides (as so many people are). First, the cargo aspect: Yes, there are lots and lots of pockets. Pockets on each of the legs and pockets on the back—which are slightly harder to actually get to under a jersey or shirt, but are more for storing whatever extra things you're bringing on your adventure. The pockets on the legs are also slightly reflective for extra safety. However, I'm not really a big pockets on shorts person and I still loved these shorts.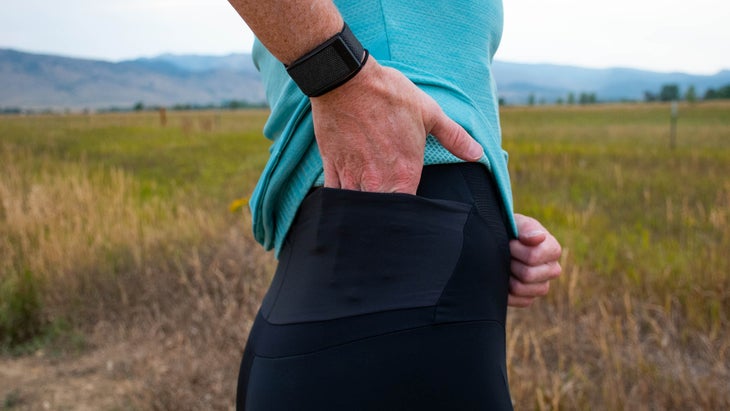 For me, it was really about the fit and comfort. The chamois is made by Italian brand Elastic Interface and then slightly re-engineered—with the women's shorts coming with thicker central inserts (basically for your vagina and pelvic bone). Overall, though, this was not thick chamois; it came in on the thinner side in terms of sheer quantity and padding. What really sold it was the breathability. It never felt sweaty. This is partially achieved through a kind of floating construction, which is hard to describe. In essence, the chamois is sewn into a mesh, which is then sewn to the shorts. This allows both the edges and seams of the chamois to be hidden from your skin (yay!) to prevent chaffing and allows the chamois to have an extra layer of movement and air between it and the outer layer of shorts.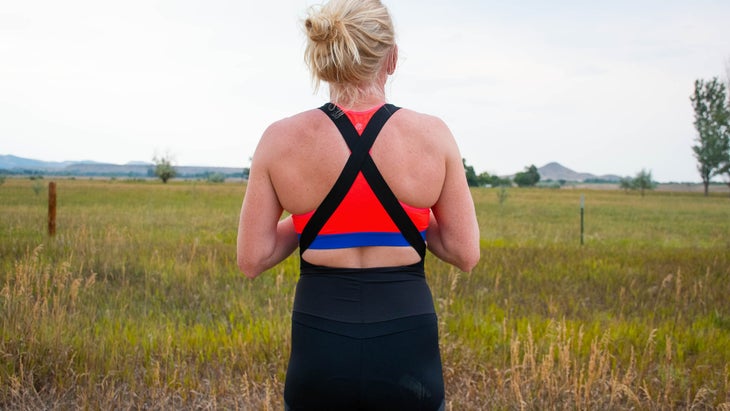 The mesh that extends up around your stomach to the bib straps is also a double layer, which is slightly thicker than most bib mesh. But the straps themselves are just elastic straps, very similar to suspenders and not the kind of full bibs that wrap around your back or chest. 7Mesh says this is for easy peeing—meaning you can just pull your shorts down without having to undress, and the straps will simply give and then snap back in place—which they call the Pull2Pee system and which I did not try. I did, however, manage to completely tangle myself up in the straps more than once while trying to get them on. But if you take your time to put everything in place, it actually all leads to a very comfortable ride.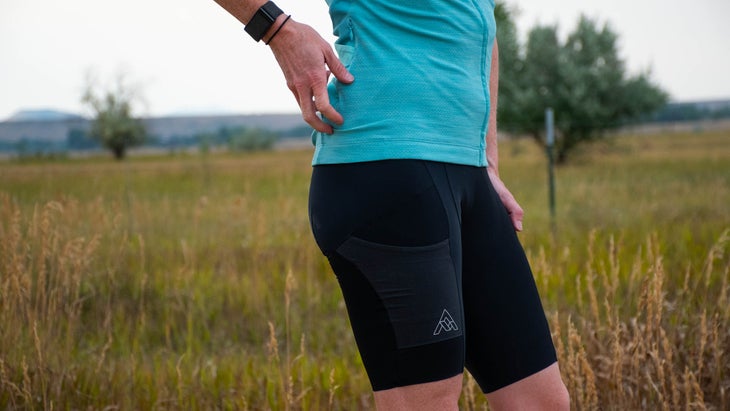 7Mesh Horizon Jersey ($140, 7mesh.com)
Similarly, the Horizon jersey is not Euro cyclist sleek, but it is hardy Canadian adventurer. It's not made to be super fitted, but rather tailored and loose-ish (without being too loose). Made 100% from polyester, this is a slightly heavier jersey than most of your summer/early fall cycling clothes. And I did get warm in it, but the upside of 100% polyester and the tailored but not fitted look is that it dries quicker. And again let's talk about pockets: The best part of this jersey are the floating pockets, which are connected to the back of the jersey but sit separately from it—so that you can stuff them full without your jersey pulling down and sagging. The pockets are reflective and made of a thicker water-resistant material. You also have two zippered side pockets for the odds and ends. While I liked the jersey just fine, it didn't quite rise to the level of the shorts, which were an instant pull-back-on-every-time-they-come-out-of-the-laundry favorite.