The Very Human Way Coach Olav Bu Builds Norwegian Triathlon Machines
The mastermind coach of the current reigning Ironman world and Olympic champions covers topics that range from personal tragedy to doping, and lifts the lid on why the Norwegians are just so damn good.
---
Join Triathlete
Create a personalized feed and bookmark your favorites.
Join Triathlete
Create a personalized feed and bookmark your favorites.
Join for free
Heading out the door? Read this article on the new Outside+ app available now on iOS devices for members! Download the app.
There's little doubt that Olav Aleksander Bu has one of the sharpest minds in triathlon. To paraphrase Ironman World Champion Gustav Iden when discussing his coach: "We disagree, we have a discussion, and eventually come around to agreeing that Olav is correct."
Coach, engineer, physiologist, motivator. But polymath attributes to one side, the Norwegian coach's greatest strength may not be what he already knows, but an insatiable curiosity to keep on learning. As our wide-ranging interview below even touches on doping in high-performance sport, Bu insists that with such ground still to be made in optimizing physiology legally, the notion of breaking the rules is simply absurd. As an aside: If the Norwegians still have room for improvement, it's a frightening thought for the competition.
But where does this character come from? As with many of Bu's answers there is a pause, and deliberation. When answering, often he will rephrase his previous sentence. Not that his grasp of the English language isn't impeccable, more that his words are governed by the same precision that commands every other aspect of his life. He wants it to be right.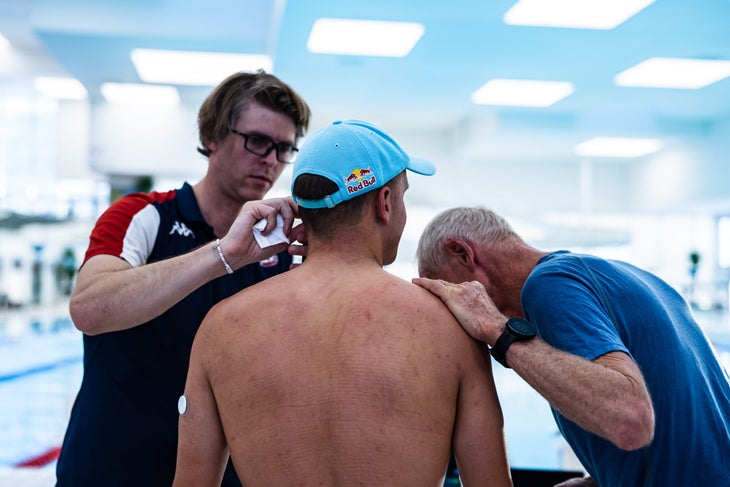 Taking it apart, putting it together again
"I grew up on a big farm and my family didn't have a lot of money, but I was lucky to have parents and grandparents that gave me a very good upbringing," Bu recalls of his childhood. "My parents said they had to get rid of all technology, because I would tear everything apart as a kid."
As he grew, the farm made for a way to explore and understand how the the world works, breaking equipment down to build it back again. The labor, while begrudged at times, also helped instill a lasting work ethic. "There is a saying that you should work smart, not hard," he adds. "I don't believe in that. An analogy is cycling. Even if you get stronger and go faster, it's not going to get easier. I'm still going to work equally hard, but the difference of having experience is that I can accelerate the work I'm doing."
Success has certainly come apace. Now in his early forties, Bu has started numerous companies. Alongside Arild Tveiten, sports director for the Norwegian Triathlon Federation, Bu has helped pioneer a Norwegian high-performance program in men's triathlon that has landed the last two Ironman world titles, the last three Ironman 70.3 world titles, and the Olympic title in Tokyo in 2021. His leading athletes, Iden and Kristian Blummenfelt, have shown unprecedented levels of performance, spanning a range of distances and finishing Ironman races in times never seen before. The next mission is to win in Paris 2024. If Blummenfelt achieves it (and he currently looks like a prime candidate) it will be breaking new ground once more. No athlete has returned to such short-course success after stepping up to Ironman.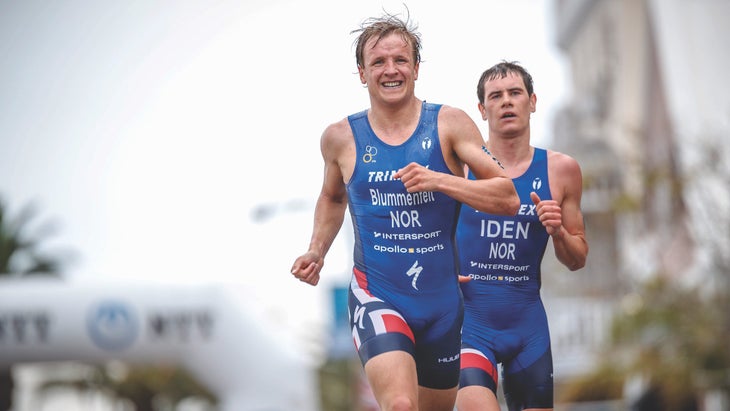 I am a product of a lot of good people I've met throughout my career who allowed me to be a little bit crazy.
Triathlon fits Bu's passion for the extreme. He recalls being fascinated by Everest as the world's highest mountain; Formula One for its remit to push the limits of what is technically and humanly possible. It comes hand-in-glove with an appreciation for the expert support he's been afforded to progress.
"I was not afraid to share my ideas and engage in conversations," he explains. "A lot of people have contributed to where I am today, and the list of people to thank is so long, unfortunately I've lost perspective on it. So, when asked who I am, I am a product of a lot of good people I've met throughout my career who allowed me to be a little bit crazy."
Bu has a degree in engineering and a background in electronics, a formal certification in taking things apart and putting them back together again. While he's contemplated further education, he believes the results produced and mentorship he's received, particularly from Dr. Ørjan Madsen, a former Olympic swimmer and specialist in altitude training, plus the extensive collaborative research, more than surpasses the need for formal qualifications.
"The paper you get afterwards is a sign that you have been reading your books and understood what you were taught. Unfortunately, it's not a very good indicator of whether you are going to be excellent at what you have studied. Anyway, it would take time, and it's time I don't have."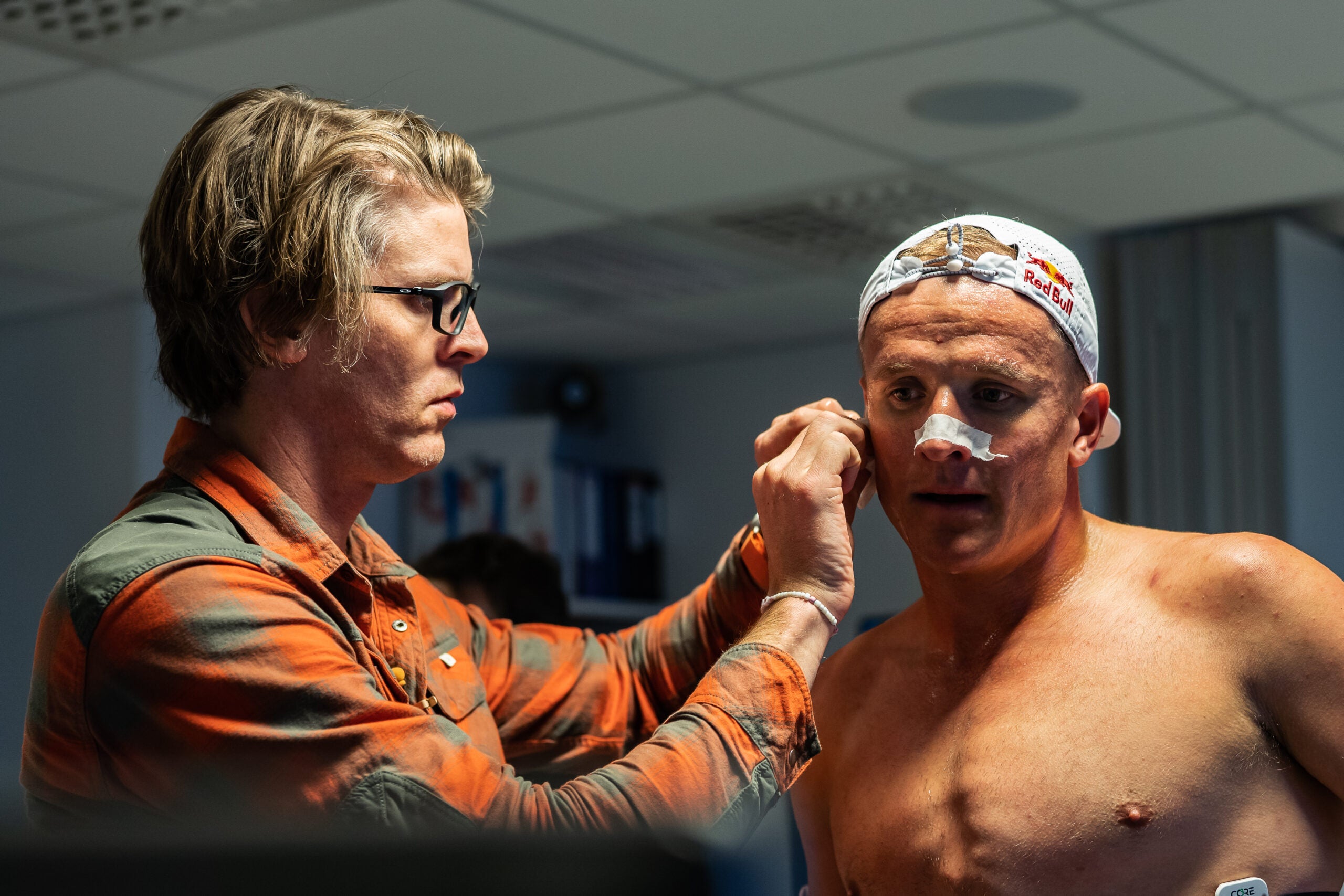 Not a second to waste
As with many high achievers, Bu can't bear wasting a second. Bu knows firsthand just how precious life can be – and how important it is to make every moment count.
In 2011, Bu had traveled by helicopter with his family to the Norwegian mountains, where they were building a dairy farm. It was a trip that would also coincide with his 30th birthday celebration. After safely dropping off Bu and his parents, the helicopter pilot returned to collect his brother and three siblings-in-law. But on the final leg of the trip, the helicopter were aboard crashed, killing all onboard on impact.
In a remote part of western Norway, Bu remembers scrambling to the nearest peak in an attempt to gain a phone signal to call the emergency services involved in the recovery. He also called his wife, who, in a twist of fate, had decided to skip the flight with the family and catch up on work, saying she would join them a few days later.
"It wasn't just that I didn't want to waste a second, because that kind of mentality I probably had unconsciously even before. It was more irrational. When the helicopter crashed there was nothing we could do, but still I felt nothing could happen quickly enough. I still remember today, I was 100% clear [in my thinking], and I also knew the phone call to my wife was the last one I could make. At that moment, I would start to cry."
Bu becomes emotional recounting the incident, and while it feels intrusive to push for details, the response is typical of why he makes such an engaging subject. "Don't feel sorry," he says "These are good emotions, and emotions and passion are really important for our drive. When things are tough working with Kristian and Gustav, I can also get emotional because we invest so much energy, time and passion into what we do."
"People react very differently," Bu says. "I saw it in my own family when the crisis occurred, and I've been reflecting on this in the last months. I had a very constructive reaction to the accident, and when the grief really took me, I embraced it. I could not bring my family back, but the other option was to dig myself into a hole and not want to live any more. I didn't want to have these feelings, and finish with it. Instead, I decided this is a reminder of how much I was allowed to love my family and it was something I decided to embrace. I would not be without that. Anything else would be the tragedy."
Chemistry outranks technology
Today, in Bergen – home of Blummenfelt, Iden and the Norwegian Olympic triathlon headquarters – Bu has started several engineering businesses. His most recent launch is Santara Tech, which encompasses and, presumably, eventually monetizes the developments that are helping his athletes optimize endurance. But how would he describe his work?
Bu gives another long pause, thinking of the exact right words. "What defines me most is my motivation to develop peak human performance. That comes down to the requirements of the individuals I'm working with, whether in sports or business. And it requires the people I'm working with to be the same. It doesn't help if I'm super-motivated, but they're not willing to do the work. That would be a hopeless situation."
While ridiculous to suggest any triathlete could reach a professional standard lacking motivation, it's also hard to perceive any triathlete who has more motivation than Blummenfelt. It's not just this interviewer that has spoken to the Olympic champion and found that outside of triathlon in his life, there is simply, well, just more triathlon.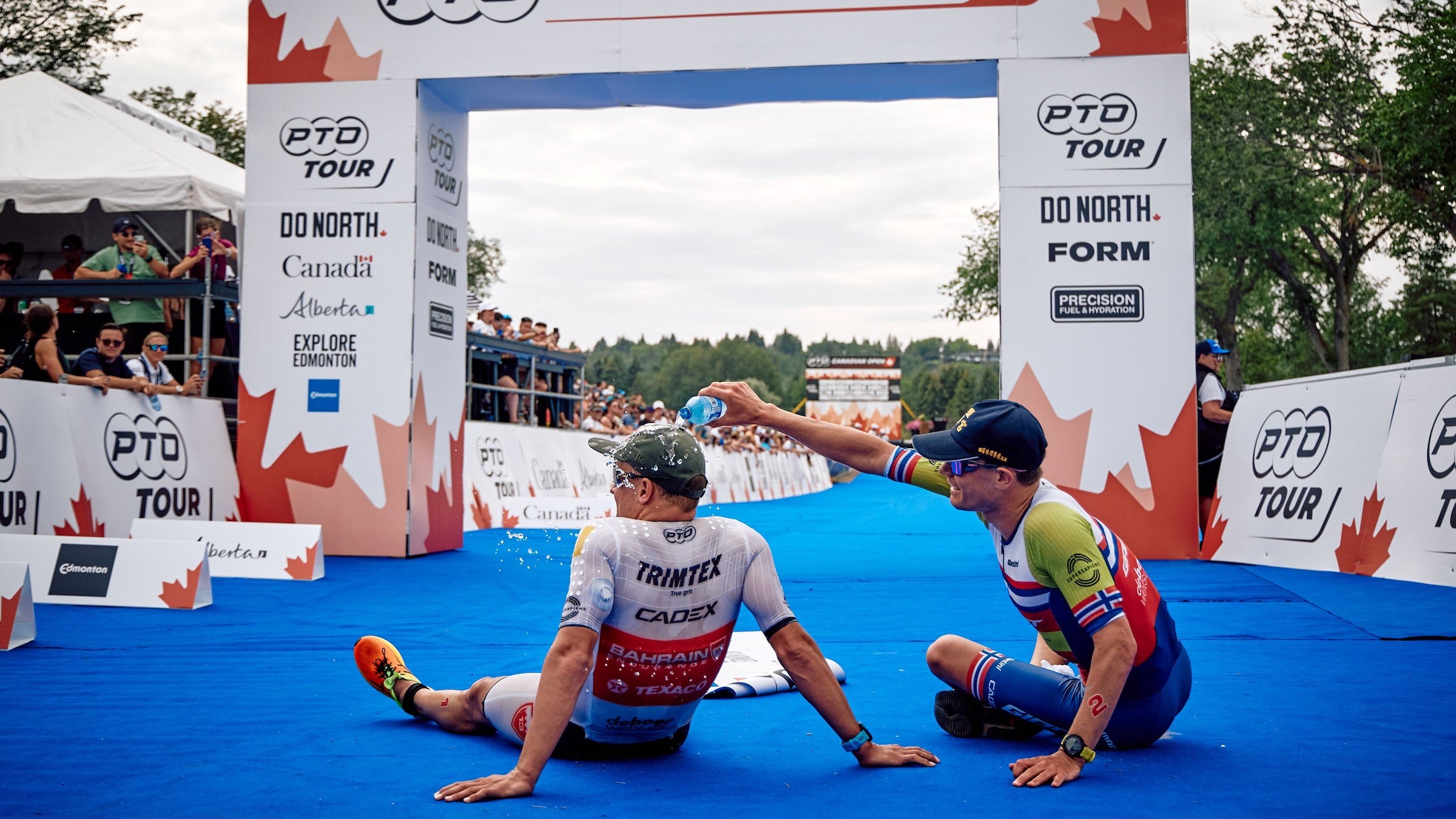 Iden, equally decorated in non-drafting competition, often shrugs off swim, bike, and run as a fun pursuit, but anyone who saw him weeping on the side of the tarmac in St. George last fall, having failed to defend his Ironman 70.3 world title—only weeks after winning one at twice the distance—might beg to differ.
Iden's frustration was also present, if slightly less visible, before the Ironman World Championship in Utah in May, where he withdrew at the last minute, too sick to start. "It was incredibly sad," Bu recalls. "He was crying, I also cried. We invest so much in them. I think emotions are extremely powerful when you concentrate them in the right direction." Emotions, again: Perhaps the one performance element that even Bu might struggle to measure.
So, just how symbiotic is the relationship between Bu and his athletes? They are not the only triathletes on the Norway team, but without Blummenfelt and Iden, is there no Coach Bu?
"Kristian and Gustav are central to me, and I want to be the best coach for them because of the relationship we have," he says. "We argue, but that's natural, the same as I have with my wife and parents. It's healthy and shows you are in a place where you feel secure. They are so hardworking in what they do, and I want to be equally – or maybe even a little bit more – hardworking in what I do. But even if I was awarded coach of the century, I would still say it's relative. I would not be able to make anybody the best athlete in the world because it comes down to chemistry – an environment where we are extracting the most from each other. With experience, you can get really far, but that last part requires something more than just science."
I would not be able to make anybody the best athlete in the world because it comes down to chemistry - an environment where we are extracting the most from each other. With experience, you can get really far, but that last part requires something more than just science.
Changing what we think we know about triathlon
One of the side effects of the Norwegians' success is a rising profile of the coach. Bu is sought out more than ever for his insight, and social media has made it easier than ever for everyday athletes and scientists alike to request to pick his brain. Largely, he is happy to share, whether it's talk of work in kilojoules, his views on lactate testing, or the demands of just what is required to win the Ironman World Championship.
Unsurprisingly, much of the inquisition lands on the efficacy of technology in producing results. But while central to how the Norwegians operate, technology is not perhaps as essential as many perceive, and the benefits are not always so obvious. "We could probably remove a lot of the tools I have today and still get to where we are," he says. "When you do a lot of training it can become monotonous, but when you bring in instruments with a clear purpose of what you want to measure, it's a good way to increase focus. It becomes a tool to bring our attention to the workout. If you then see the improvement in performance, it's a good thing. But if it leads you to [immediately] change your training, I'm not sure it's a good idea."
Bu estimates he has run close to 20,000 lactate readings in the past eight years, which has helped provide a longitudinal view of his athletes. There have been times he's been left scratching his head at the results, and times when he's just asked the athlete to hit an intensity regardless of how many millimoles are showing in the blood sample. "You win gold based on your performance, not your lactate value," he adds. "It is just a tool to inform and educate on making smarter decisions, and it allows us to learn much faster than just following a 16-week plan and not learning anything."
One of the current challenges is how to bring the clinical testing environment of the lab into the field. Bu's paradox (perhaps an expression worth coining) is that the one environment he believes he can truly understand the physiological demands is the place where it's hardest to measure: on the race course. The focus is on developing more instruments that can be used in the field in ways athletes won't even notice.
A look inside Coach Bu's lab
Testing is a constant. His current location is in a lab somewhere in the Atlas Mountains in Morocco, where he's been joined not just by the athletes, but the head of research and co-founder of Maurten, the nutrition brand. Given Blummenfelt's reputation for sinking Red Bull energy drinks, I wanted to understand if he feels a diet high in refined sugars would be detrimental to an athlete's health.
Bu is currently looking at a different topic. They are isotope tracing different carbohydrate substrates because the problem is that however much he might be able to increase Blummenfelt or Iden's running efficiency or VO2 max, he can't increase the size of their bellies.
"Everybody at the world-class level struggles to get in enough calories, and it's more important to get any calorie than a 'healthy' calorie," he says. "What can be an 'unhealthy' calorie for a sedentary person, might be a very healthy calorie for a top athlete, and because they are eating more the microbiome begins to adapt. My biggest concern with Kristian and Gustav is not what they are eating, but that they get in enough calories."
The dining room is appropriately renamed a "food chamber," and the grocery list consists of chips, Haribo, chocolate cookies and Coca-Cola. "If [athletes] ate soup and voluminous foods with a low calorie content, they would never be close to getting the calories they need. Maybe I need to eat more salad and fiber-rich food, but they need more calorie-dense food. With Maurten, we're discussing a way to make energy-dense products that allow them to take in more calories while making sure to get enough of the macronutrients they need."
The straight dope on the Norwegian's success
There is another way of getting faster though, one that has led to success, suspicion, and cynicism verging – at times – on paranoia among endurance sports fans for decades: the blight of doping. In the drive to promote the professional side of the sport, particularly through the Professional Triathletes Organization and Super League Triathlon, anti-doping conversation has largely been shelved. The onset of the pandemic and fractured testing also fueled arguments that both sporting amateurs and professionals can dope with impunity.
"Anything that is breaking the rules is not acceptable at all," Bu says. "We touch on this a couple of times a year when someone has been caught doping – and we get asked the question. If I had found out that Kristian or Gustav had doped, I would have stopped coaching them on the day I knew and given them a small grace period where they could go and say they had doped themselves. If they didn't do that, I'd do it [report them] myself. A limiter to pursuing peak human performance is doping. At the moment you start to think of cheating you stop being smart and looking at the details of what you can do better. I've said to Kristian and Gustav several times when people have said they are doping to actually just embrace it. If they think that we are doping and it's the only way to beat us, they are the ones that stop looking for competitive advantages, and there are so many ways through physiology that we can get better, you just have to respect the amount of work required because there are no easy answers."
If doping is anathema, Bu has a hint of mischief in his eye when it comes to using equipment to gain an edge on the competition. "I actually like a little bit looking at how we can bend the rules here," he says. "We had the cockpit in Tokyo, for example, then in Kona we made the shoes that then get banned. In the Olympics we were slaughtered over the design of the trisuits [Blummenfelt won wearing a white see-through suit with dark briefs beneath], but they were very clearly not made for the aesthetics. At least we know the world is paying attention to what we are doing. I enjoy the cat and mouse. As long as it's legal, it's fine."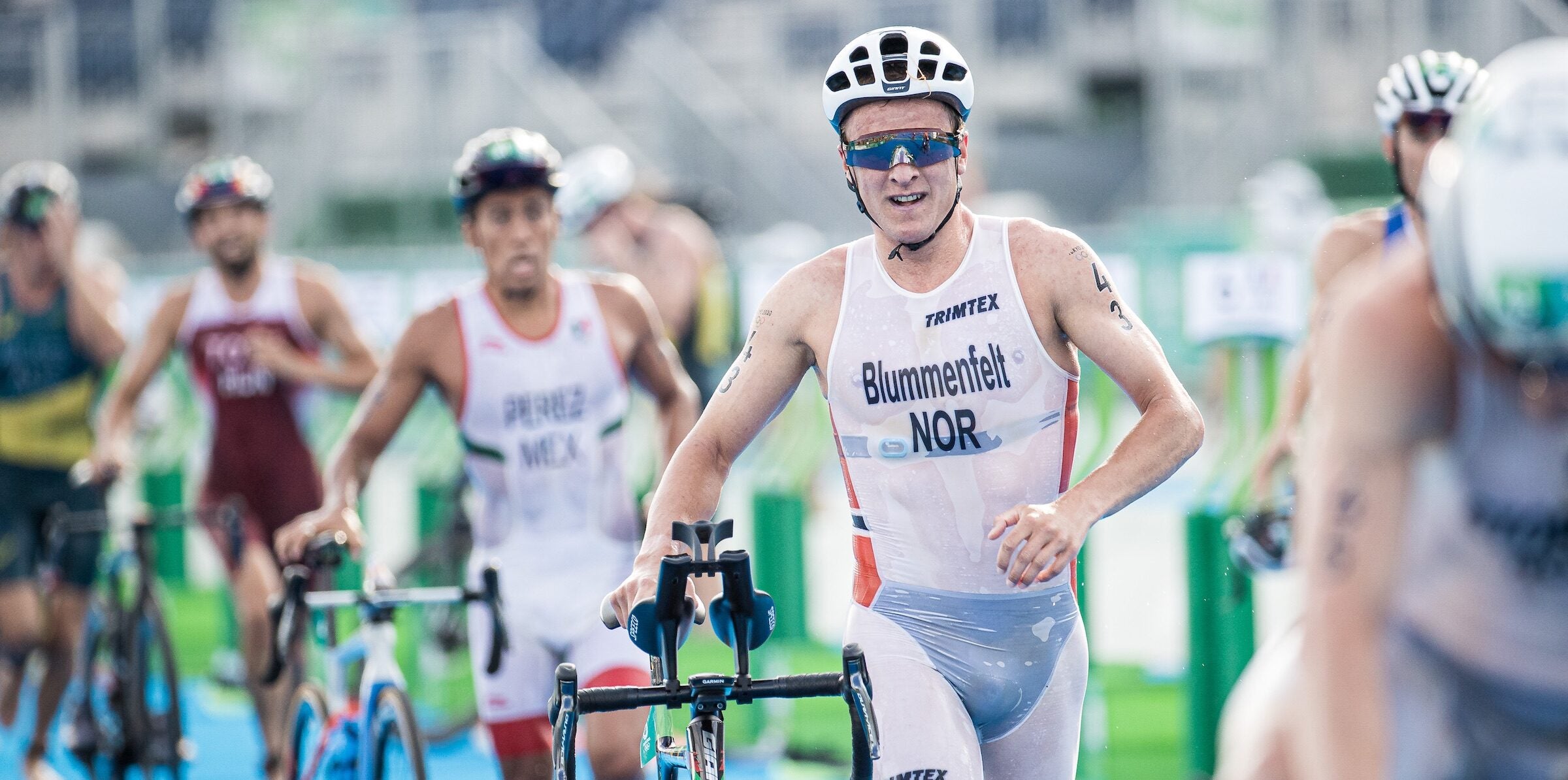 The road ahead
The focus right now is Paris, a race where the difference between winning and being off the podium might come down to tenths of seconds, and the Norwegians will optimize wherever they can. For most triathletes though there is far more low-hanging fruit. "Start with the things that make up the minutes, then the seconds, then the tenths of a second," he says. "At the moment you get sloppy it doesn't make sense to focus on the tenths of a second. Go back to basics and build back again."
Life will change after Paris. At least that is the plan. When asked how he finds time for his family, the emotions surface one final time. "My wife, my son who is 5 ½, and my daughter who is 2 ½, are the people who mean the most to me in the whole world, so I am not trying to think too much about being away from them all the time. I am incredibly lucky that I have a wife who allows me to do all this craziness with the boys. I try to bring them with me as much as I can, but it's still too much time away from the family. After the Olympics, we are working on a solution to bring more people on board, making it possible for me to be more at home with my family."
Many thousands of triathletes have already benefited from the training wisdom Bu has dispensed through in-depth podcasts or personal replies, but while he is sure to continue, he issues a note of caution. "At the moment we are at the top of the sport and everybody is trying to figure out what we're doing," he says. "Suddenly someone else will be on top and you'll listen to them. What is good advice for me is not necessarily good for you and vice versa. The lucky part is as the winner you get your 15 minutes of fame and can tell your story. Thank you for allowing me to tell some of my story here."