Key Workouts From The Pros At The 2023 PTO European Open
We polled a handful of the top pros including Barbara Riveros and David McNamee to find out what workouts they used to prep for a big weekend of racing in Ibiza.
Heading out the door? Read this article on the new Outside+ app available now on iOS devices for members! Download the app.
With this weekend's PTO European Open shaping up to be one of the most competitive races so far this season, pros from all over the world are converging on Ibiza to see who will walk away with $600,000 in prize money. We polled the pro field and came back with 10 workouts from seven pros that they used to prepare for the 100K distance.
Read below for their workouts, but be sure to change the watts and speeds to suit your own abilities. If these sessions can help the pros, just imagine what they can do for your long-course fitness!
Section divider
David McNamee's Progression Run and Race Prep Brick Session: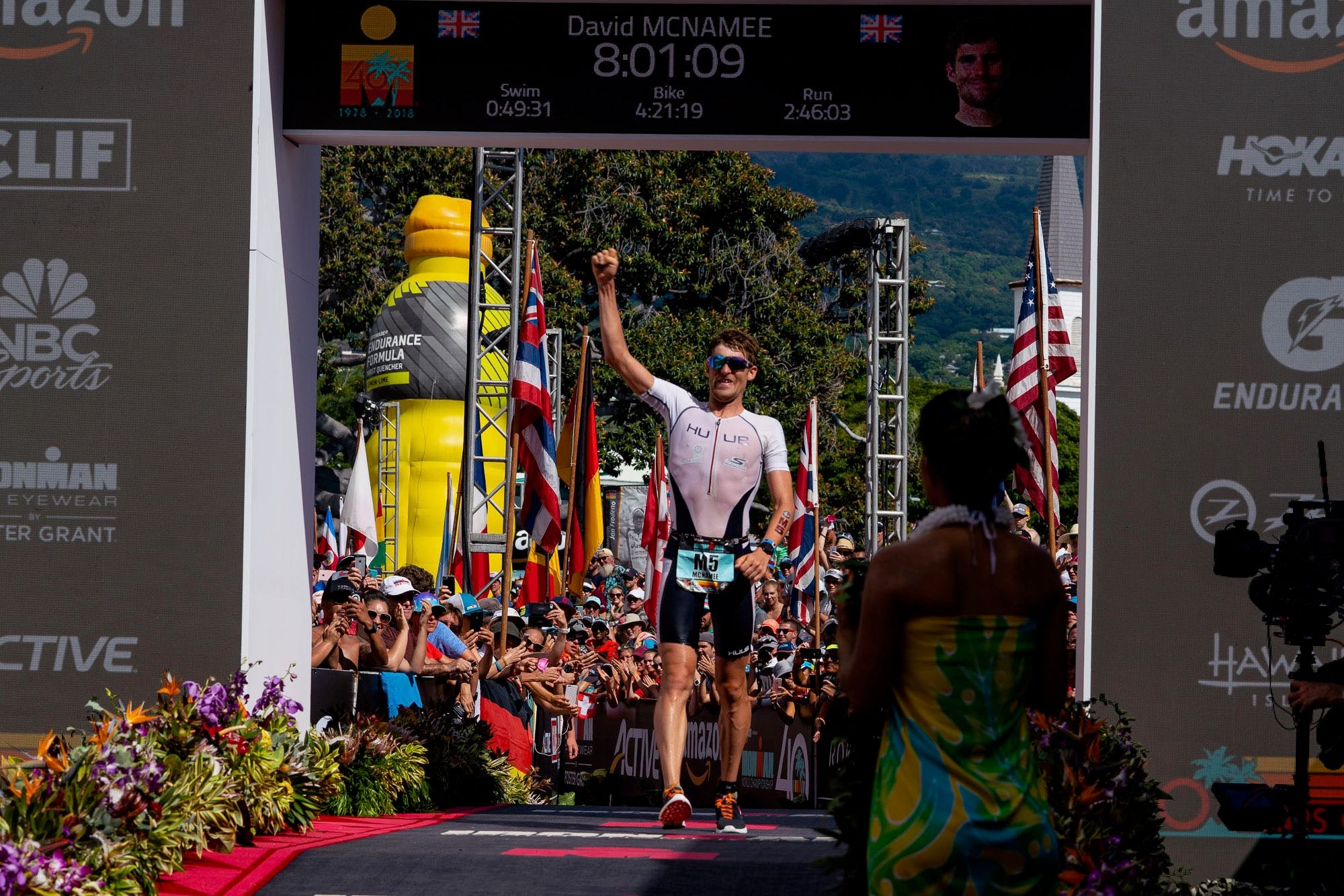 Progression Run
"This is a great workout that is usually done in the period before starting more focused interval sessions," McNamee says. "Doing the workout based on effort allows you to not give too much focus solely on pace but more on how you are feeling. This session can be done on a variety of terrain, and my preference is on slightly undulating trails.   
"This session should make you feel like you are working hard towards the end but that it is manageable. Pay attention to how your body reacts during each segment, and if you feel your running technique is changing as the stress to the body increases."  
Warm up:
15 minutes easy running followed with 3x 20 second accelerations.
Main set:
15 minutes at an RPE of 6
15 minute at an RPE of 7
15 minute at an RPE of 8
Cool down:
10 minutes easy
Race Prep Brick Session (middle distance):
"This is my key brick workout before middle-distance races. It is focused on working at race intensity and allows me to practice race nutrition under similar stress to what I will experience on race day. This session is tough, but if executed well should leave you feeling confident leading into the race. 
"You can perform this workout either indoors or outdoors depending on what you feel is best for you. However if you live in a cold climate and are preparing for a hot race, I would recommend you do this indoors to condition your body to cope with heat stress. Ideally between the bike and run segments there should be as little time as possible."  
Warm up (Bike):
20 minutes aerobic cycling
3x (1 minute at race pace watts/ 1 minute easy)
5 minute easy spin
Main set(Bike):
60 minutes at race pace power/ effort but also with race day nutrition
This will require a lot of focus, but you should not be exhausted by the end of this interval—if you do then maybe you need to rethink the effort/watts you want to aim for on race day.
Transition:
Ideally this is done as quickly as possible, and you are able to start running straight away.
Run:
20 minutes at race pace
Within these 20 minutes try and consume some race-day nutrition in the first 10 minutes. This allows you to see how your body reacts in the second 10 minutes to what you have consumed. When I do this session, I always consume a gel in the initial part to see how my stomach reacts and to make sure that I will have no problems on race day.
Cool down:
10 minutes easy running
Section divider
Barbara Riveros' Speedy Swim/Run Brick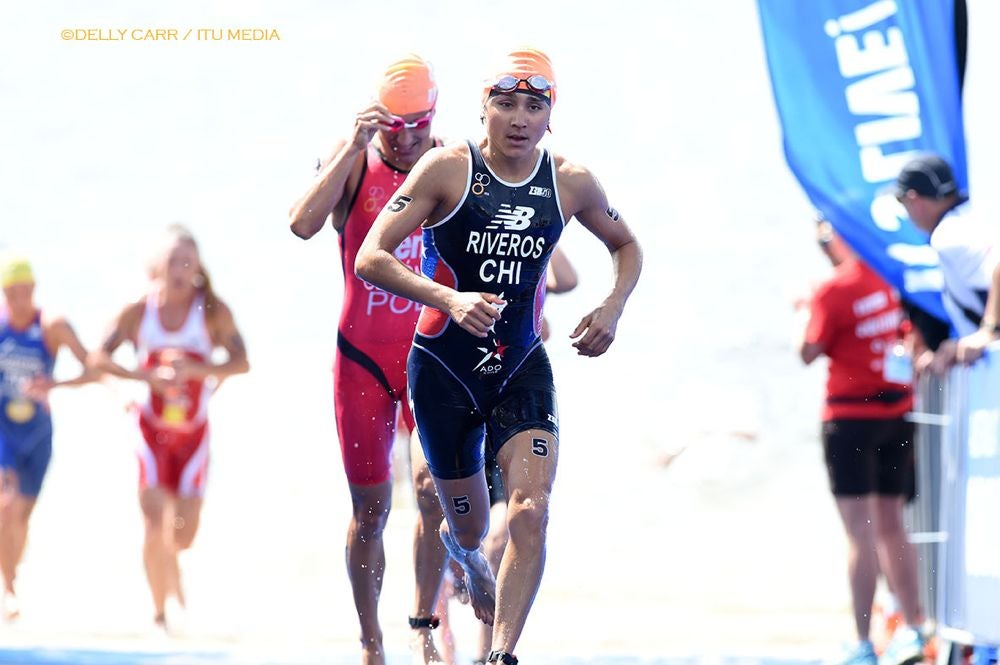 "This sessions are great stimulation to just touch the anaerobic system while still working in your aerobic system as a [secondary goal.]," Riveros says. "Work on your speed, good form, and [that] brick sensation between swim and run."
Swim Warm up: 500 swim
Main set:
4x(25×25 on 30sec, 4 fast 1 easy); work race stroke every 2nd one fast, the rest bilateral breathing
150 pull buoy and paddles, fast bilateral swimming)
Into
45min run as35min easy 7min fast (faster than race pace)
Section divider
Thomas Bishop's Long-Run Build and 40/20 Bike Intervals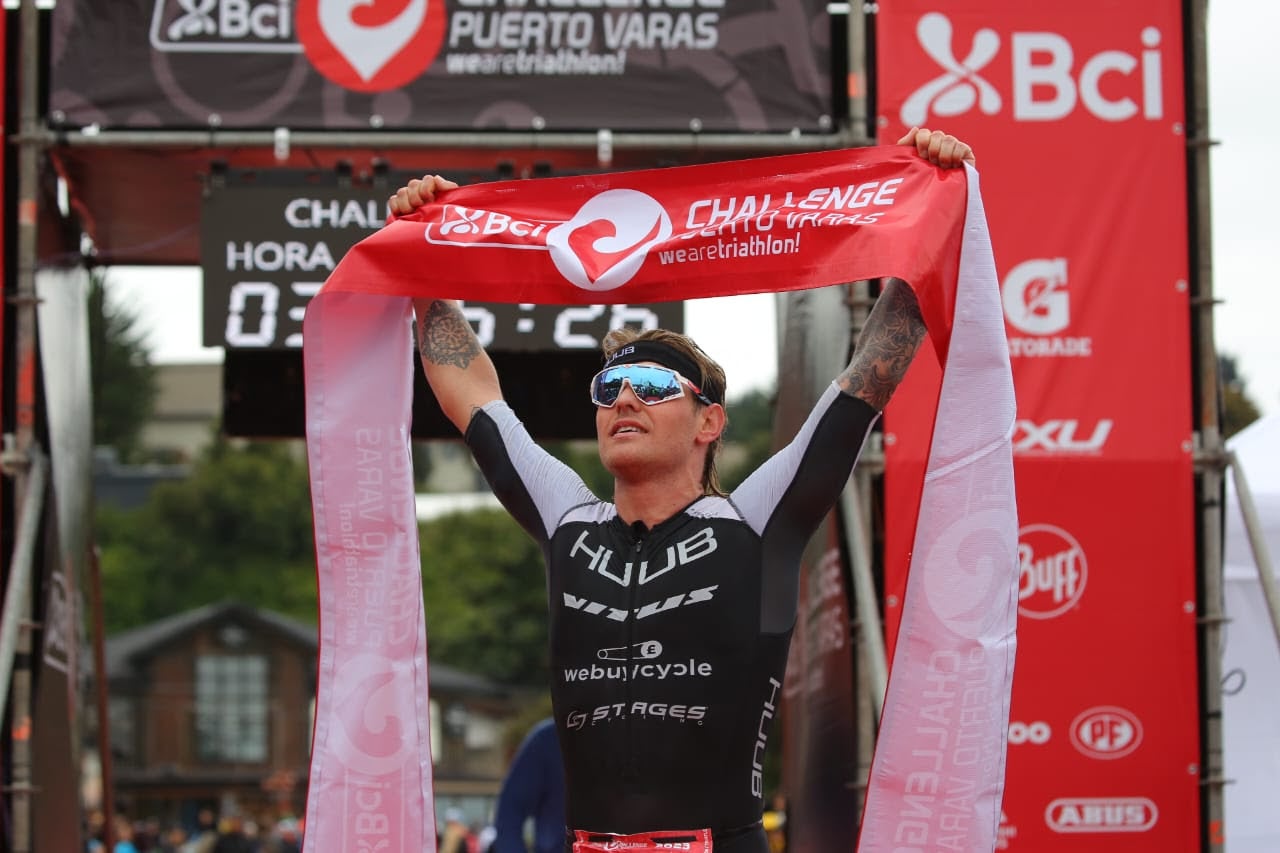 "The goal for this winter was to improve strength endurance for longer-distance racing, after stepping up from WTCS racing, but without losing the speed and kick developed over years of racing short-course" Bishop says. "I sat down with my coach and planned two key sessions I'd keep in each week to make sure I hit the right stimulus."
The Long Run
"Most runners and triathletes do a long run, and I have done it for years, but we developed this with eventual goals toward long-course racing," Bishop says. 
"The session begins with a short 3 km warmup and finishes with the same cool down. The early runs were building every 5km from 4 min/k down to 3:35 min/k. After the first block, we took out the building element of the session and stuck at roughly 3:50-45 min/k. This is just underneath my first threshold. Heart rate and breathing rate guided the effort. 
"Currently, I've built up to 20km at 3.40-5 min/k. I've pushed this distance a little at camps but feel that 20km is a sweet spot. The total run has been between 28-35km in total. 
"This run is a great opportunity to find a relaxed form and work on movement efficiency. Cadence is something to work on and not to let drop when fatigue sets in, and likewise, vertical oscillation is something else to keep minimal. There have been times when I've pushed too hard – the heart rate increases and the sweat rate too. But most of the time this winter it's been a successful session and the distance isn't daunting anymore."
Warmup:
15 minutes easy
4×20 seconds strides building effort to Rate of Perceived Exertion (RPE) 9/10
Main set:
15km-20km build to first threshold effort – using heart rate and breathing rate as a guide. RPE 6/10
Cool down:
Easy jog for 15 minutes
40/20 Bike Intervals
"This type of session is in vogue with the pro-peloton at the moment," Bishop says. "There's loads of information out there on the internet, so my coach and I wanted to use it to help develop my top-end [speed] and raise the ceiling slightly. 
"We began with a Vo2 focus going from 6×3 minutes as 40 seconds full-gas/20 seconds cruise, rest for 3 minutes between. I started this on a climb to get as high power as possible. This session progressed to 6×5 minutes with the same structure. 
"Once we were happy with the numbers and feeling, we shifted the focus to a more threshold-based session, where the higher [power numbers] dropped slightly from the VO2 efforts and the lower [power numbers] kept a little more focussed. The length of reps increased from 5 minutes to 8 minutes. 
"Measuring this over time, it was great to see how the average power for the reps stayed the same from threshold to VO2 – however, this is largely due to keeping the effort of the 20-second recoveries a bit harder."
Warm up:
45 minutes to 1 hour easy
Main set:
15 minutes tempo effort 6/10 RPE
5×8 minutes as 40 seconds 9/10 RPE 20 seconds 6/10 RPE; 2 minutes recovery between reps
Cool down:
Easy 20 minutes
Related: 2023 PTO European Open Pro Bike Photos: Tom Bishop's Vitus Auro
Section divider
Lotte Wilms' Big Swim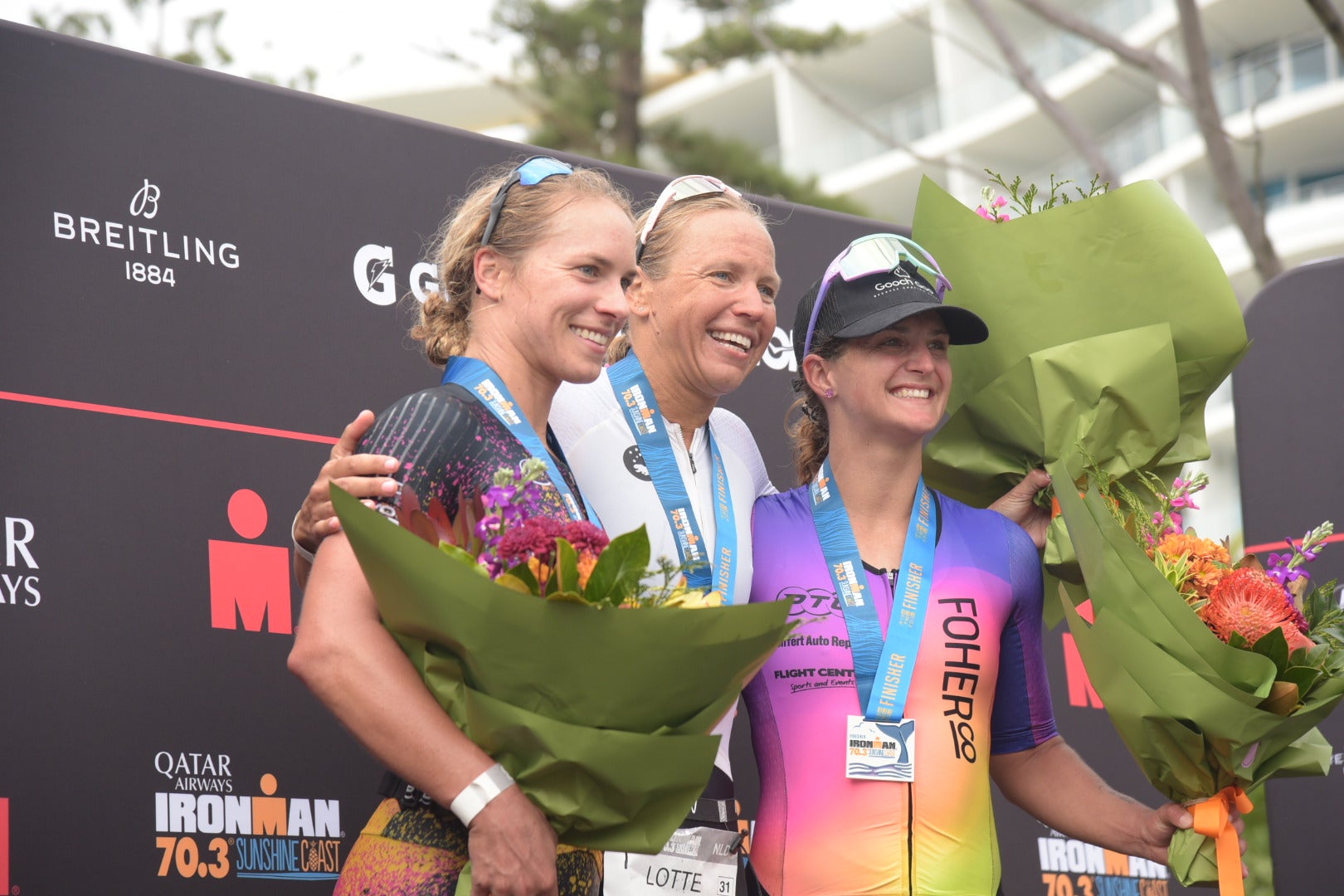 "[This] workout is a swim session written by my swim high performance coach Sander Ganzevles," says Wilms. "He is an ex pro pool swimmer, sport science [expert], and worked with the Dutch Olympic gold open-water medalist in Rio for men and women. 
"There is a lot behind his sessions: First it will fit with my other programs and so he will always look what suits best and will match swim sessions with the other sessions for the day…Swimming is a very skilled sport and you don't always want to swim tired because that affects your technique and efficiency in the water.
"Secondly most of my swims are build-up sessions. Why? Because [anyone] can swim fast at the start of a swim and hold their technique. The question is when you have already swam 5 to 6 km and your body is more tired, can you still hold your form at the back end of a 7 km swim? In a race you have to hold your form for 2 or 4 km, and if you can't, you will waste energy and lose speed. You have to train this and a build session is a great opportunity to get the meters in and train your body to hold your form under fatigue."
The Big Swim:
Warm up:
4×200 #1 swim, #2 kick, #3 pull, #4 swim
4×100 as 50 drill choice, 50 swim
4×50 descend each 50
100 easy
Main set:
3×400 easy @5:30
800 pull easy, 30sec rest
2×400 moderate @5:30
800 paddles easy, 30sec rest
1×400 hard @5:30
800 with fins, 30sec rest
4×100 best max average (for example if you swim the first 1:10 min you have to hold that for the other three as well) @1:30
Cool down:
3×100 fins (first is kick, second is shaking out your arms/ relaxed them as much as you can, last one easy swim different stroke backstroke or / and breaststroke)
Section divider
Youri Keulen's Bike Torque Blaster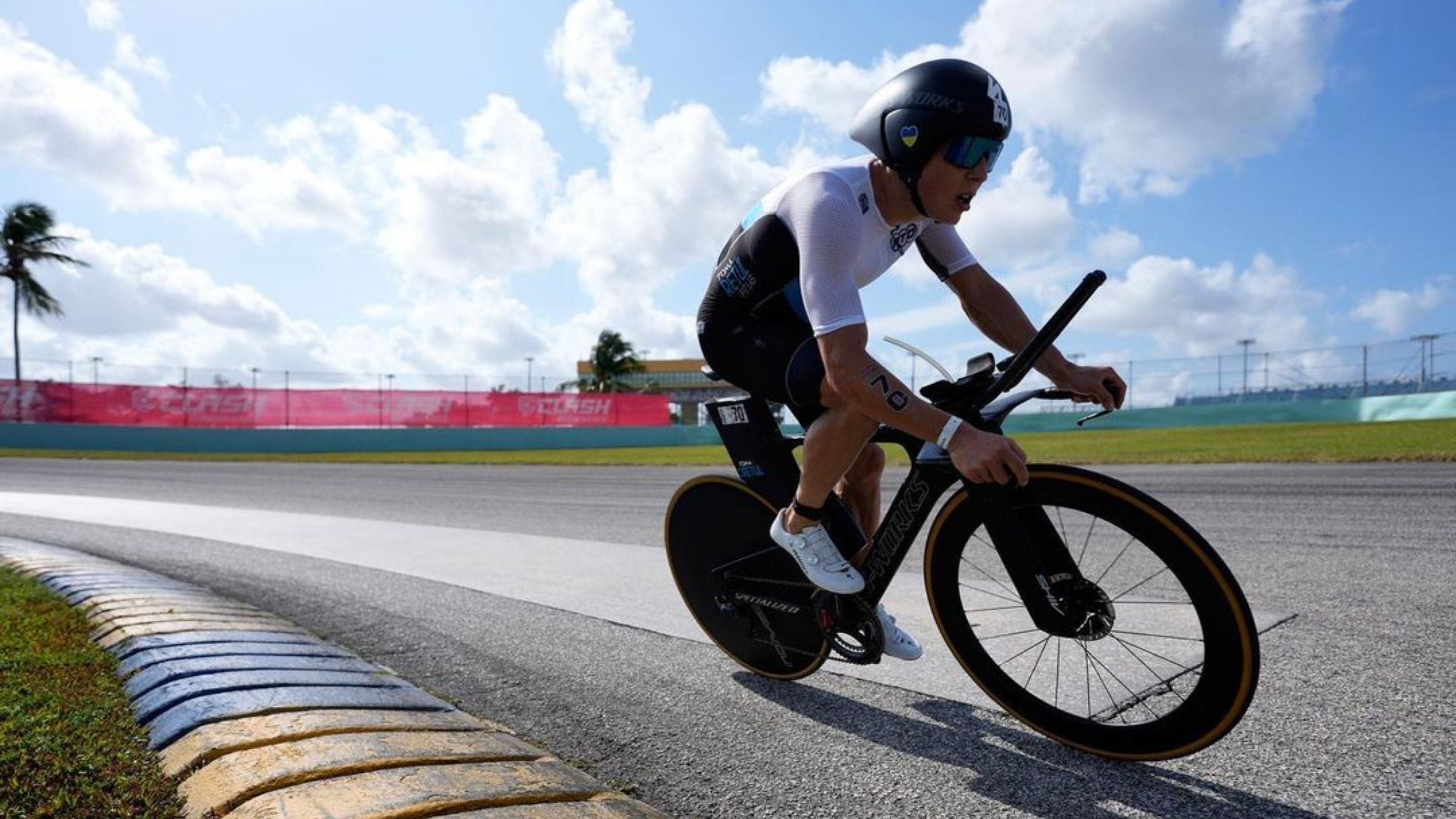 Why: Strength training on the bike is important, if you want to reach your peak performance you need to have a lot of strength!!
How: This workout is focused on strength or more specifically torque. The goal is to pedal with low cadence and high torque during 1-to-4 minute intervals
How to calculate the torque? (Get out your calculator!)
Keulen says: "It's easy to set the cadence at 60 RPM, and then you can calculate the power equal to 1 Newton Meter (Nm) per kg bodyweight."
For example: 2 x pi (3.14) x Body Weight (in kg). For an athlete at 75 kg, the power at 60 RPM should be 6.28 x 75 = 471W.
"This should be done sitting on the saddle (not standing!!) and is best performed on a uphill course of about 5% grade," says Keulen.
Keulen's set:
Warm up: 20-30 min easy warm up at 60-70% threshold power
Main set:
2 x
(5 x 2 min riding with torque of 1.0 Newton Meter per kg, seated on the saddle with 2-3 minutes rest easy Between each set, 10-20 minutes easy cycling
Cool down: 20-30 minutes easy cycling
Related: The Man Behind The Most Memorable Post-Race Speeches in Tri
Section divider
Rebecca Clarke's Three-Step Repeats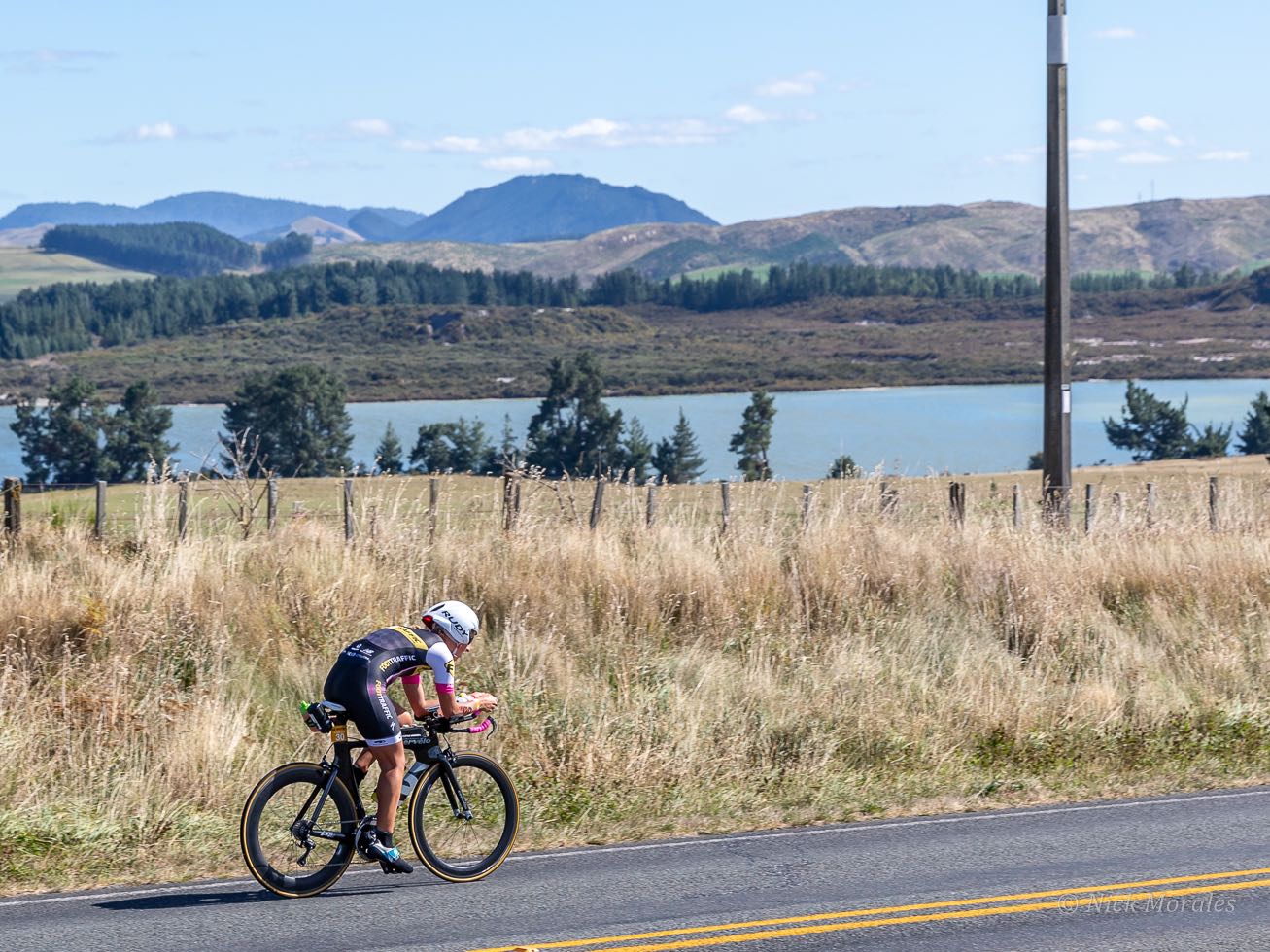 "This workout is designed to simulate the intensity an elite or competitive age-group athlete may encounter in a race at the PTO or similar distance," Clarke says. "The efforts are pretty solid, but it will simulate portions of the race you will be taking part in. The session works well in the later weeks of a training plan, as you're approaching the taper to your key race, but make sure you schedule appropriate easy workouts on the days either side of it.
"This is a power-based workout. The blocks of work are long enough that you need to be disciplined to control your effort, and with the varying power target, there will be an uncomfortable period where you either shift up or down in effort….very similar to a race where someone lifts the pace and you're forced to react, or you may be the person making the moves on others around you.
"You will see the second of the 4-minute blocks has quite a wide range of power to work to, this will allow you to increase the effort in each of the four sets, so the first one you may do the 4 minutes at 91% FTP and then build yourself up to doing the last one at 106% FTP.
"[This session] can be done indoors or outdoors. If you're doing it on the road it's great to do it on an undulating section, as you will find ways to adapt your power to keep it stable on the inclines and declines. Try to avoid long climbs or descents though as you don't want to be out of the power range too much.
"It's a pretty tough workout so you will need to make sure you have plenty of fuel to take on board during the session. You can finish this session with a run off the bike."
Use the link here for a downloadable version of the workout.
Bike:
Warm up:
25min easy spin warmup, gradually lifting your effort
12min ramping as 3min @ 55-65% FTP / 3min @ 65-75% FTP / 3min @ 75-85% FTP / 3min @ 85-95% FTP
10min easy spin
Main set:
4 x 12mins as 4mins @ 85-90% FTP / 4mins @ 91-106% FTP / 4mins @ 90-95% FTP
6min easy spin between each set
Cool down:
Either easy spin for your desired duration, or transition run straight off the bike if you are doing this as a brick session
Section divider
Mathias Lyngsø Petersen's Progressive Swim and Run Threshold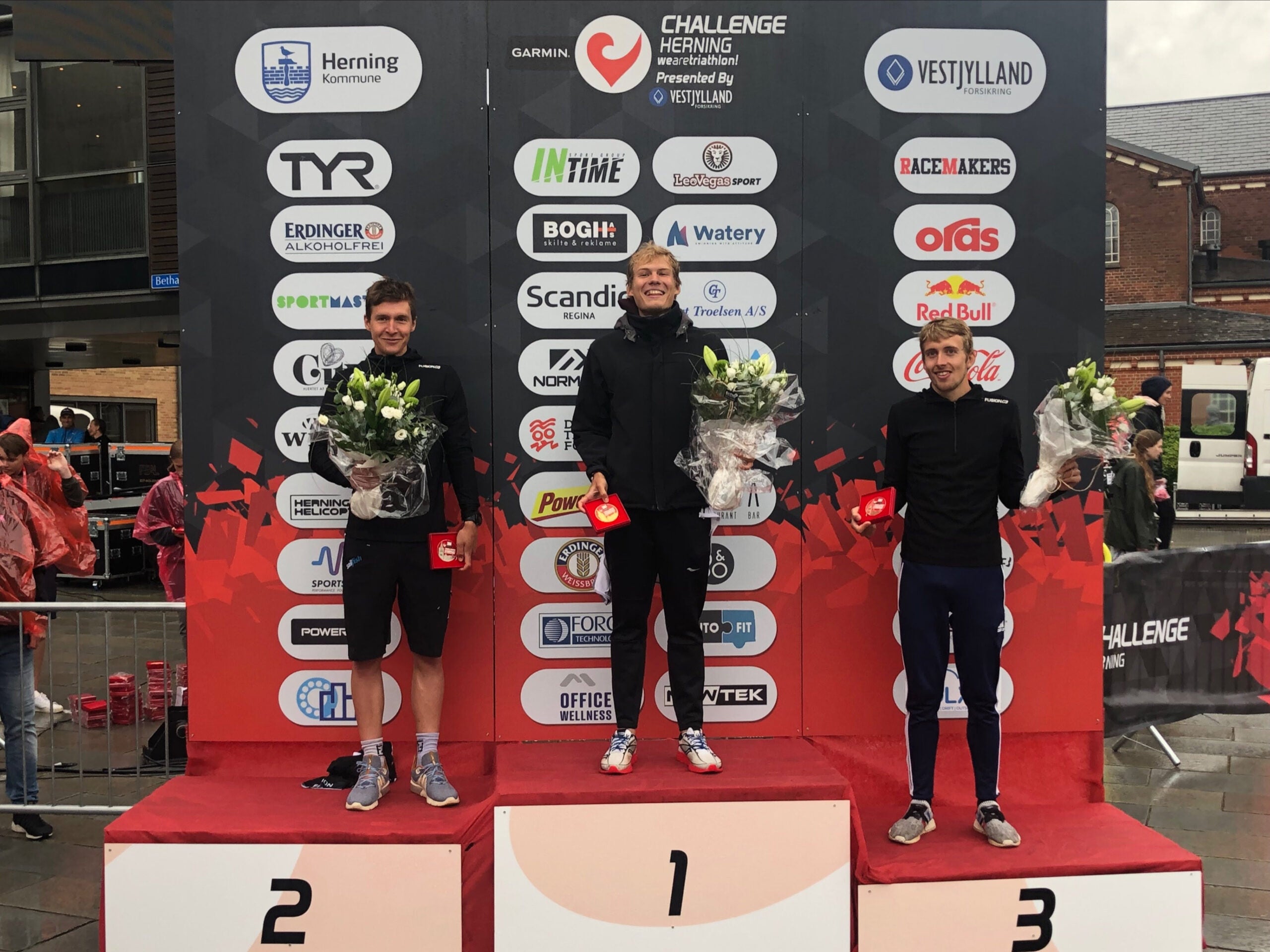 Progressive Swim:
"[This is] a classic Monday swim set from my training squad in Odense, Denmark. [We do it on a 25-meter pool] ideally with two-three guys/girls around the same level on each lane," says Petersen.
"The idea with a longer threshold main set is building strength and becoming as efficient as possible at a threshold pace. If you can get through these sessions and be able to finish them fast, then you shouldn't have any problems with keeping the pace high on the backend of the swim leg in your next race.  
"You should start the main set in "low" threshold and then build it up through the session, ideally per 10×100. And if you have done it right, the last 10×100 should be the fastest. The main set is done with a [sendoff] giving you around 10-15 seconds break between each 100m, with the possibility of a bonus break of 1 minute [between] each 10x100m. Therefore it is crucial to keep pace within threshold so that the 10-15 seconds of rest between each 100m is enough for you to keep the same pace."
Warm up: 500 Choice – mix it yourself
5×100 25 drill – 25 swim – 25 drill – 25 swim
2×200 100 IM 100 choice
100 easy
Main set:
20-30×100 @1:20-1:30
1-2×500 pull – preferably with hand paddles
Cool down:
200 easy
Run Threshold:
"[This is a] nice and simple run session, yet very effective," Petersen says. "The idea is getting the body used to the LT2 pace and therefore hopefully also becoming more efficient at that intensity. The session is also a good way to learn to pace yourself and know how your body is responding at high threshold/LT2 pace—if you go out to hard then it is gonna be a very long session and with 'only' 2min recovery in between the intervals there isn't much opportunity to fully recover if you overdo it." 
Warm up:
20min easy
Main set:
5x10min at LT2 pace with 2min recovery in between. Should feel like 7-8/10 RPE, preferably 7/10 RPE for the first two and then 8/10 RPE for the last three.
Cool down:
15min easy