What's Holding You Back As A Cyclist?
This fall, address the bike limiters that are standing in the way of your best results.
Heading out the door? Read this article on the new Outside+ app available now on iOS devices for members! Download the app.
Finding new speed on the bike during your off-season sounds like an unlikely occurrence, right? But improving some simple things that factor into your cycling strength may be simpler than you think. It may not even involve doing more cycling!
How fast you go depends on a few factors: your power, weight and how aerodynamic you are. On a flat course, what matters most is your power and drag. On a very hilly course, your power and weight matter more (watts per kilogram). Take advantage of this time of year to address your biggest limiter.
Your power is lacking.
"Ride more. Sometimes the simplest solution is the answer. This option is great if you haven't been training for a long period of time or training consistently. The great thing about just starting out is that nearly any stimulus works. If you've been riding for less than a year—or less than three times a week for a longer period of time—you will benefit merely from riding more. Find a way to make it fun. Join a cycling group, sign up for a fall century or try some shop rides.
"Follow a plan. After you've been riding for a few years, it takes more than "just riding" or tagging along on whatever ride your friends are doing to improve. Check out the plans available on Trainer Road (Trainerroad.com) as a starting point. Whether your goal is to improve your functional threshold power (FTP) or add some structure to your endurance miles, it's likely that Trainer Road has a plan for you.
"Hire a coach. Objectivity matters! I have found that when left to their own devices, most people will push themselves too hard (thus failing to elicit improvement) or go too easy (not enough of a training stimulus to improve). This is where accountability comes in and objectivity is key. Even if you are a coach yourself, the adage is true: "Every coach needs a coach."
RELATED: How To Use A Power Meter In A Race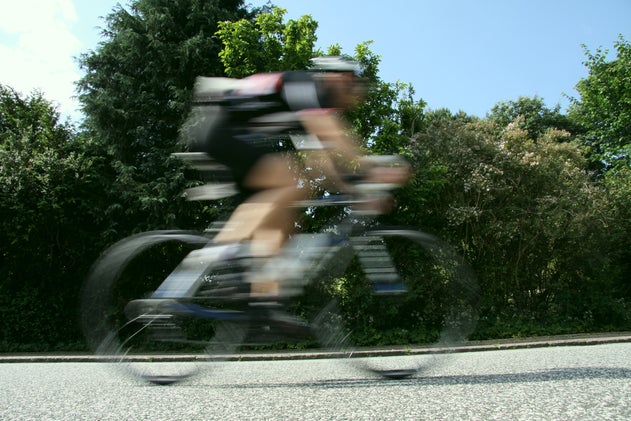 Your weight is too high.
If excess pounds are holding you back, there is some good news. You can get better without doing any additional training! Losing weight is not easy, of course. How much support do you need to improve this aspect of your fitness? Here are a few options:
"Be held accountable. If you're disciplined enough to track your daily intake, a tool like MyFitnessPal or LoseIt! is a good place to start. The ratio of calories in to calories out matters, and taking a hard look at what you're putting into your body could be a huge wake-up call.
"Formulate a plan. "Lose weight" is a tall order without specifics. It might be as simple as cutting out sugar or eating till satiated instead of full, but the more narrow the focus, the more likely you will execute it.
"Make things quantifiable. Hire a nutritionist to take your lifestyle and metabolism into consideration. You can get your basal metabolic rate (BMR) measured so you know exactly how many calories you burn at rest.
RELATED: The Do's And Don'ts Of Getting Leaner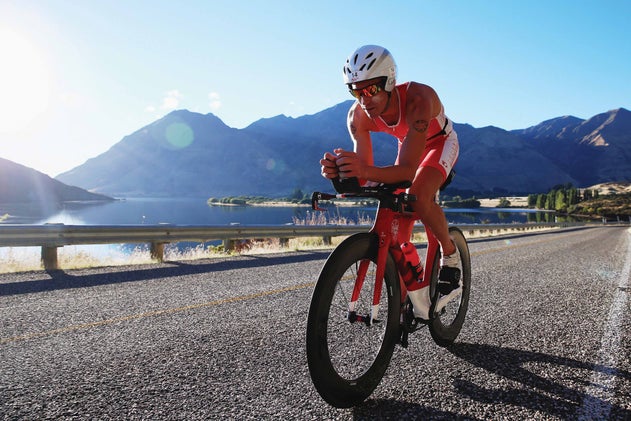 You're not aerodynamic.
Do you have a position you can't hold for very long or an ill-fitting bike setup? The good news again is that there are gains to be had without putting in work for any extra fitness.
"Get a fit (or refit). Bottom line, you need to get a professional fit. Even if you have had one before, your strength and flexibility can change over time, requiring a fit update. For those entering the sport, the thought of adding a fit to the price of entry can be daunting. Hand in hand with position is also saddle comfort. It can take quite a long time to really find the saddle that causes you the least problems. But all the times you shift around, sit up or momentarily coast to adjust for comfort can add up to seconds and minutes in a race.
"Learn to hold it! Having the strength and stamina to actually stay in your position requires work, too. A simple functional strength routine can go a long way. But if you have physical issues or limiters with staying in aero, a few sessions with a physical therapist can help. They can help you identify unhealthy muscle recruitment patterns and change them. Sometimes these things are best addressed when the training load is lighter. It is hard to find the time and energy during the height of racing season to do the little "extra" things.