The Complete Guide To Extreme Triathlon
Ready to take on a new challenge? Here's what you need to know about the rugged, epic, and - yes - extreme triathlon race format.
Heading out the door? Read this article on the new Outside+ app available now on iOS devices for members! Download the app.
Endurance athletes like to throw around words like "epic" or "legendary" when it comes to their races – any races – but when it comes to XTRI, "extreme" is no exaggeration. The race format originated with Norway's Norseman Xtreme Triathlon in 2003, and immediately captured the attention of triathletes around the world. Photos out of Norway showed triathletes jumping off a ferry into the 50-degree waters of Eidfjord; cycling over 10,000 feet of elevation change through cold, wet, and windy conditions; and running up Gaustatoppen, a 4,600-foot rocky climb to a sky-high finish line. Within years, the event became a bucket-list item for long-course athletes (and even those who don't race long course), with more than 5,000 athletes entering the lottery each year for one of 250 or so spots on the starting line.
RELATED: 8 Reasons Why Norseman is King
The popularity of the Norseman race has spawned a whole series of extreme triathlon events around the world – 13 full-distance races and a rapidly-expanding portfolio of half-distance races known as "Solo Point Fives." Collectively, these races are known as the XTRI World Series, and though Norseman is still the most popular event (and the world championship), others have gained just as much popularity, including Scotland's Celtman, Switzerland's Swissman, and Italy's ICON. There is also another race series not affiliated with XTRI, known as the Extreme Triathlon Series. This series hosts five events around the world, including the Austria eXtreme Triathlon and Winterman in the Czech Republic. Independent extreme triathlon races around the world also pepper the race calendar: the Cheaha Extreme Triathlon in Alabama, for example, or the Patagonman Xtri in Chile.
RELATED: The Most Epic Scenery in Tri? Don't Miss These Images from Patagonman
But if you think "extreme" also means "hardcore," you might be surprised. Most people who race extreme triathlon describe it as the "anti-Ironman," comparing the experience to that of ultrarunning: small fields (most XTRI fields are capped at 250 athletes, and some extreme races cap entry at even lower numbers), remote locations, gorgeous scenery, and a community where everyone cheers on their fellow athletes as the race progresses. The use of a crew for each athlete is another parallel to ultrarunning, and one that makes the race particularly appealing to athletes who want to share the race-day experience with friends and family.
Ironman's decision to split the World Championship into two days and two locations has some triathletes looking for other, non M-Dot ways to scratch their long-course itch. With XTRI's newly-announced X-Points program, which allows athletes to bypass the lottery system for its most popular races (including Norseman) by earning points via participation in XTRI events, interest in extreme triathlon has gone up even more. Thinking of taking on an extreme tri soon? We tapped XTRI CEO Stuart McInnes and extreme triathlete, coach and adventure racer Johan Hasselmark to get the lowdown on what you need to know about training for and racing extreme triathlon.
Section divider
What is extreme tri?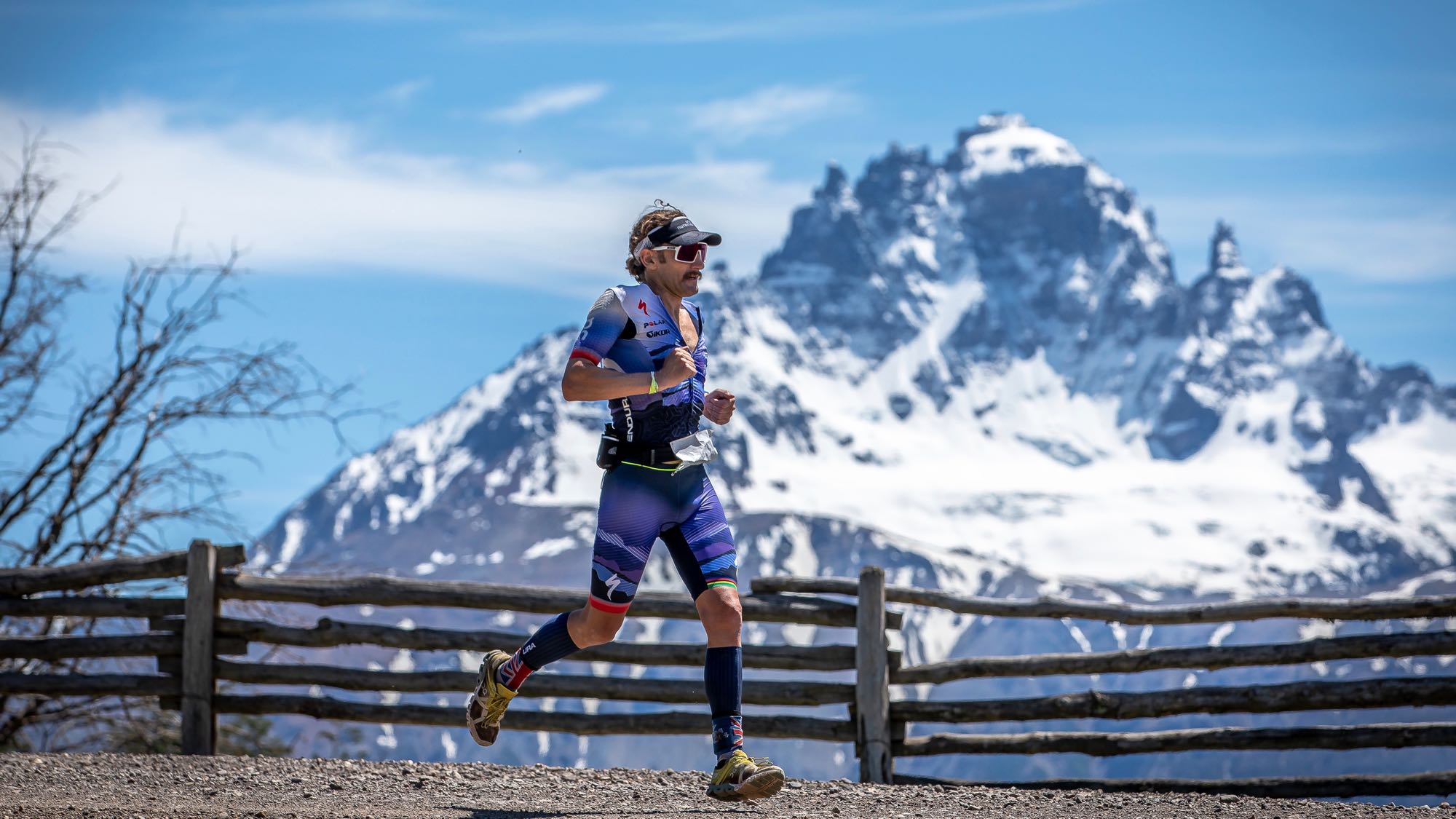 Extreme triathlon events are like fingerprints – no two are the same. At Himalayan XTRI, for example, you'll touch the highest point of any triathlon in the world (as the race website says, "It is Nepal, after all."). Across the globe at Canadaman, athletes swim, bike, and run to the ultimate finish line at the high-elevation Mont-Mégantic Observatory.
But to be considered an "extreme" triathlon, a race must feature a few trademarks, says McInnes: a cold water swim, high mountain passes on the bike and run, beautiful wilderness trails, and a showcase of the host community (which often turns out to support athletes). The full-distance XTRI races also require athletes to utilize a support car and crew to supply fuel and gear changes as well as to escort athletes along certain parts of the course. (The Extreme Triathlon Series takes it to the next level by requiring athletes to be fully self-supported.)
Some XTRI events also run concurrent Solo Point Fives, a half-distance event with similar geographic features as the full distance but in compressed format and without the use of a support car or crew. Instead, Solo Point Five athletes are self-reliant and must carry their own fuel and hydration (in some cases, limited aid stations are provided on remote sections of the course). But don't assume half the distance is half the effort – at some races, a shorter course might cover more elevation gain than the full, as is the case with Celtman.
Section divider
What are the distances for extreme tri?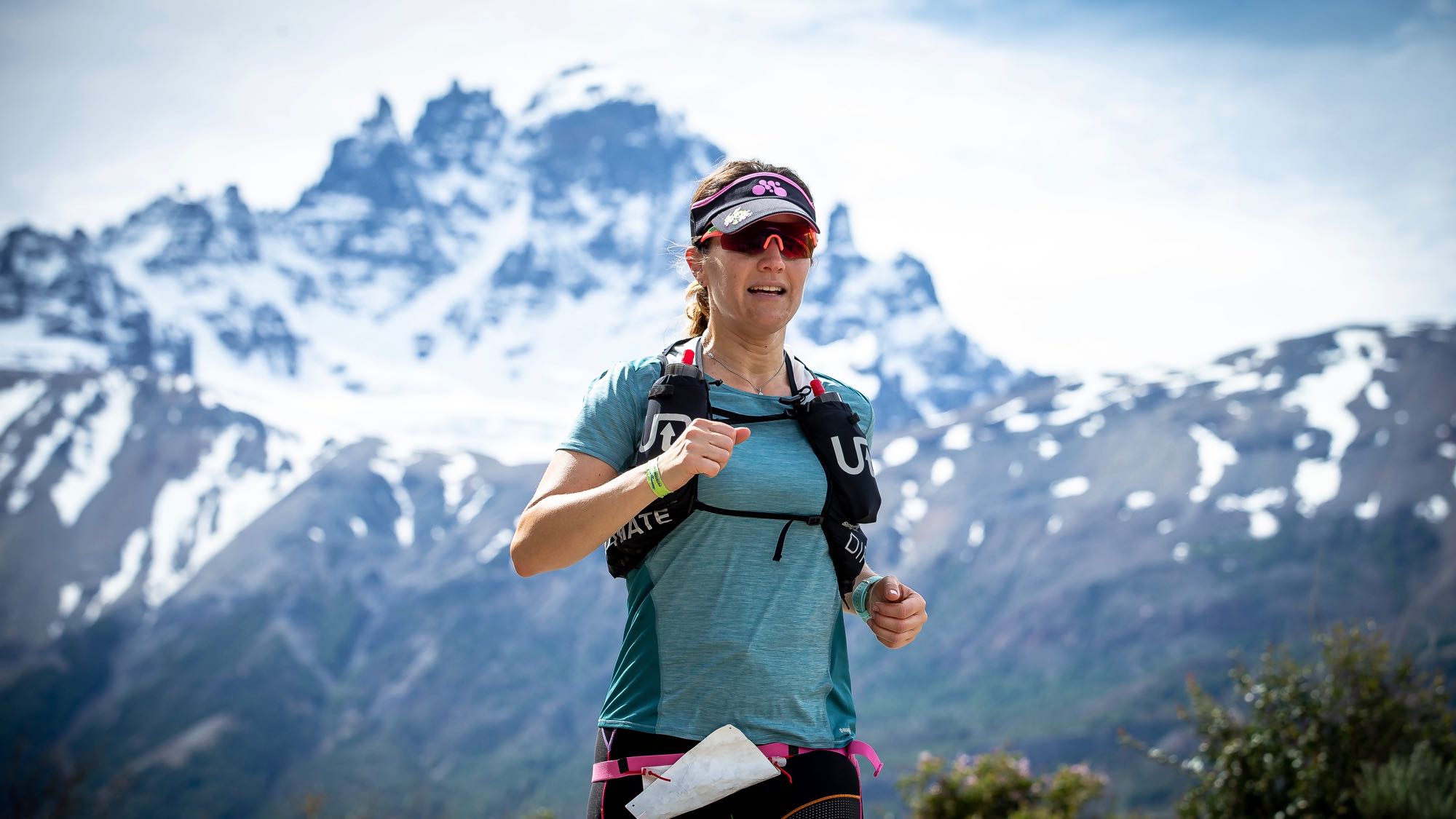 Unlike Ironman or 70.3, where courses are designed to hit established and standardized distances, full and half distances in extreme triathlon races tend to take a more organic approach:
"XTRI races are held in remote and extreme geographical locations, and the course design through the terrain should make sense," Hasselmark says. "Though there are guidelines on how courses should be designed, and standard distances as a base make sense for a full day of racing, they are not strict by the meter. The athletes should experience the lands and location at its best. The experience and beauty of the course is a higher priority than the exact standard distances."
Additionally, because of the remote nature of these races, a course might not have as many options for extending a few miles to stretch a bike course from 100 miles to the standardized 112. But remember, these are not flat-and-fast courses, so a bike course that is shorter in distance could more than make up for it in elevation gain.
Sample race distances: Full extreme triathlon
| | | | | |
| --- | --- | --- | --- | --- |
| Race | Location | Swim | Bike | Run |
| Norseman XTRI | Norway | 3.8K/2.4mi | 180K/112mi | 42K/26mi |
| Formosa XTRI | Taiwan | 3.8K/2.4mi | 180K/112mi | 43.4K/27mi |
| Greek Hero XTRI | Greece | 3.8K/2.4mi | 175K/109mi | 40K/24.8mi |
| Starvation XTRI | USA | 3.8K/2.4mi | 158K/98mi | 42.8K/26.6mi |
| Patagonman | Chile | 3.8K/2.4mi | 180K/112mi | 42K/26mi |
| Cheaha | USA | 3.05K/1.9mi | 174K/108mi | 40.1K/24.9mi |
Sample race distances: Half distance extreme triathlon, XTRI Solo Point Five
| | | | | |
| --- | --- | --- | --- | --- |
| Race | Location | Swim | Bike | Run |
| Blacklake XTRI | Montenegro | 1.9K/1.2mi | 92K/57mi | 24K/14.9mi |
| Canadaman XTRI | Canada | 2.0K/1.2mi | 90K/56mi | 20K/12.4mi |
| Celtman XTRI | Great Britain | 1.9K/1.2mi | 92K/57mi | 24K/14.9mi |
| Fodaxman XTRI | Brazil | 2.0K/1.2mi | 87K/54mi | 22K/13.6mi |
| The Brutal | Wales | 1.9K/1.2mi | 93K/58mi | 24K/15mi |
Section divider
How is racing extreme tri different from Ironman?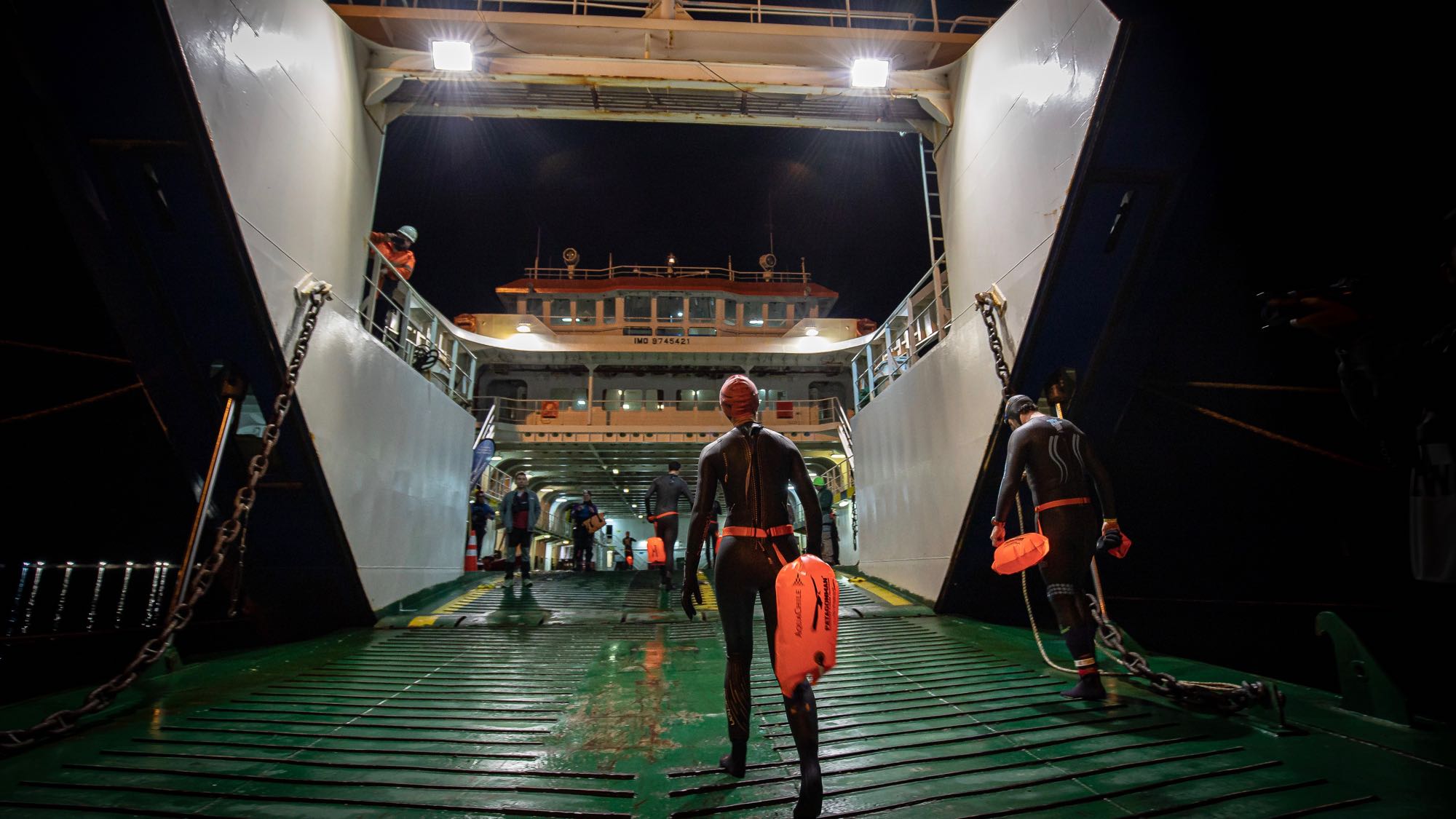 For starters, it's harder. "Extreme" isn't a buzzword for this series, so athletes can expect a challenging day simply by virtue of course design. Each race race offers a unique mix of environmental features, but you can likely expect some combination of cold water, big climbs on the bike, and a mix of road and trail running (with extreme elevation gain).
"Extreme triathlon races will challenge you for real and give you another dimension of what's possible," Hasselmark says.
Split finish lines (XTRI only)
XTRI also has a unique finish-line structure for its full-distance races. There's the ultimate finish line (usually located at the top of a mountain) and a secondary finish line for those who meet all the checkpoints and cutoff times on the bike course (which vary from race to race), but fail to make the final cutoff on the run course. These athletes are directed to the secondary, or "lower" finish line. There are 2 colors of finisher t-shirts awarded to athletes and their crew: one for those who meet all the checkpoints and make it to the top, and another for those who race to the lower finish line. (At Jánošík Slovak Xtreme Triathlon, these finisher shirts are blue and white, respectively; at Norseman, it's black and white).
Smaller race fields
Because extreme triathlon races work hard to maintain its grassroots feel, competitors can expect to share the race course with fewer than 300 athletes. This usually means that instead of racing in large draft packs, you'll find yourself on the bike course for miles without another athlete in sight.
But it also means that you'll likely get to know your fellow competitors really well. In addition to online communities for past and current racers (and crew) to connect and share tips and support, extreme tri events typically host pre-race gatherings (such as course recon swims and mandatory pre-race briefings) that serve as essential race preparation and a social outlet. This, coupled with the unique experience of the race itself, builds a unique camaraderie among athletes. It also makes the post-race party (where finisher t-shirts are distributed) a fun way to cap off a weekend of racing.
RELATED: Science Confirms: There's No Friends Like Tri Friends
Crew
Competitors at the full XTRI distance, as well as several independent extreme triathlon events, must race with a support team accompanying them in a vehicle. This support team, or "crew," meets their athlete at various checkpoints after the swim, along the bike course, and on the run. A crew member is required to accompany each athlete in the final stretch of the run course for reasons of safety and morale.
Extreme tri crew members meet a few requirements:
Able to secure and drive a support vehicle (such as a rental car)
Made up of at least one adult; two is recommended
Able to communicate race officials in English and/or the host country's language
At least one crew member must be fit enough to accompany the athlete on the steep run trails to the finish.
Section divider
How to train for extreme triathlon
Hasselmark says the basics of preparing for an extreme triathlon are the same as any other full-distance triathlon or Ironman – with a few twists. Extreme tri training should prepare the body for swimming in the water temperatures of the race you will do, which can sometimes be as cold as 50 degrees F.
RELATED:How to Survive a Freezing-Ass Cold Race Day
Because the rugged environment of these races often come with frequent weather changes, you should also prepare to handle your bike in a variety of conditions: cold, warm, windy, sunny, and wet. You may also encounter less-than-perfect road conditions on the bike, and in some races, you may even go onto packed gravel for portions, so study the course and train accordingly.
It's also recommended that extreme triathlon competitors train for off-road running. Though your race will likely have some portions on the road, trail runs and scrambling are hallmarks of the XTRI experience (after all, how else would you get to a mountaintop finish line?).
RELATED:Trail Running Workouts: 4 Sessions to Spice it Up in the Dirt
Section divider
Gear list for extreme tri/XTRI
The fundamental gear list for an extreme tri is the same as what is needed for a 70.3 or full Iron-distance triathlon, with a few extra considerations:
Thermal wetsuit: This isn't required, but can be nice to have, especially if you are taking on a cold-water swim without much body fat. A standard wetsuit will also do in most cases, though fit will be key, especially around the neck, which will prevent extra cold water from entering the suit.
Neoprene hat and booties: These cold-water essentials add an extra layer of fortification against the elements; again, fit is key, especially for the booties. You won't want the extra drag from poorly-fitting neoprene socks slowing you down.
RELATED:Ask a Gear Guru: What is the Best Cold-Water Swim Gear?
Safety swim buoy: Some extreme triathlon events require athletes to wear a brightly-colored buoy tethered to their body for safety. Check your event's rules and secure the appropriate product before traveling to the race.
Bike setup: Extreme triathlon bike courses vary a lot, so you'll have to look into the unique factors involved in your event to determine the best setup for your bike. However, Hasslemark says a road bike with clip-on aerobars is a great setup to handle the mountainous nature of extreme triathlon bike courses. If you're very comfortable on a TT bike, that's also a fine option, though you may want to adjust your gearing for monster climbs. Choose wheel and tire setups that match your cycling ability and the environmental conditions of the race (in other words, if there's a chance of wind, skip the full disc wheel). "If you are in doubt about what setup to choose for your first XTRI, go for your safe alternative," Hasslemark says.
Visibility vest: Because extreme triathlon courses are not typically fully closed to traffic, a reflective vest in a bright color is required for all athletes during the bike leg.
Bike bags: McInnes likes to say bike bags are "part of the furniture" at XTRI races, as remote locations mean events typically aren't serviced by bike transport brands like at larger races. Though a hard-sided bike box may feel like a good insurance policy for transport, remember that at most of these locations, your rental car is likely to be a tiny hatchback that won't be able to contain such a large piece of luggage. Make sure you pack the tools you need to re-assemble your bike before the race and take it down again after.
RELATED: A Pro's Guide to Packing and Traveling With Your Bike
Layers upon layers: The sun will rise and set over the course of the race, and so will your elevation. This means there's potential for you to face hot, cold, sunny, wet, and windy conditions – sometimes within the same hour. Layers are your friend, whether it's a winter cycling jacket with removable sleeves or gloves you can stash in a jersey pocket for the ride or run.
Hydration pack: A backpack or hydration vest is a must-have, especially on the run. Though limited aid stations and access to crew are available at certain locations on the course, they can be few and far between. In addition to carrying water and nutrition, the hydration pack can be an excellent place to stash extra clothing layers.
RELATED:Ask a Gear Guru: How Should I Carry Water While Running?
For Crew
Car: Whether you rent through a car service or borrow a vehicle from a local, all full XTRI competitors (as well as those at some independent extreme tri races) are required to have at least one crew member operating a vehicle, which will serve as a mobile aid station of sorts. This vehicle should be well-stocked with anything the athlete might need during the race, from clothing changes and fuel to tools for bike repair. Don't forget creature comforts for the crew as well – food, drinks, and entertainment to pass the time between meet-ups with your athlete.
Mobile phone: Again, this is required for all crew. At pre-race briefings, athletes and crew will be given information on how to contact race officials in case of emergency. If you are an international visitor, make sure you have set up cell phone coverage through your provider or by purchasing a SIM card for the country you're visiting.
RELATED: These Are the Best Spectator Cheers, According to Science
Section divider
How to enter an extreme triathlon
Athletes can enter extreme tri races through the XTRI World Tour website. Registration for most XTRI and Solo Point Five races are first-come, first-serve, though the four most popular races: Norseman, Celtman, Swissman, and ICON, split entries between athletes who earn spots through X-Points program and a lottery system, which draws names at random.
Those interested in racing the Extreme Triathlon Series can enter via the brand's website. Race registration is are also first-come, first-serve, though you'll need to move fast if you want to bag a spot – most events have even smaller fields than XTRI (Knsya in South Africa, for example, only allows 150 athletes each year).
For popular independent races like Patagonman, a ballot system is utilized to distribute slots each year. Enrollment usually opens on the race website in January, and the race field is announced in March.