Quiz: Finding The Right Triathlon Coach
The right coach can take a triathlete's performance from good to great. What kind of coach is right for you? Take our quiz to find out.
Heading out the door? Read this article on the new Outside+ app available now on iOS devices for members! Download the app.
The right coach can take a triathlete's performance from good to great. But finding the right coach is more than just Googling for someone who lives in the area or qualified for Kona. In your search for a coach, it's important to look for someone who "speaks your language" and prioritizes the same things as you when it comes to a training plan. Find your best match with this quick quiz:
1. What kind of feedback do you prefer in training?
A: encouragement
B: analytical
C: give it to me straight
D: hands on
E: face to face
2.When I have a bad workout, I:
A: lament on Facebook or Twitter. The replies from my friends always cheer me up!
B: analyze the training data to look at where things went wrong.
C: get back out there and do it again—this time, I'll get it right.
D: Google. There must be an explanation (and a solution)!
E: take an extra recovery day. It's not that big of a deal.
3. What's blaring through your earbuds before a race?
A: "Happy" by Pharrell
B: A voicemail from my coach reviewing the race plan, goal wattages and nutrition schedule.
C: "Thunderstruck" by AC/DC
D: Nothing—I like to find a quiet place in transition, close my eyes and visualize what I'm about to do.
E: A recording of my children singing and laughing.
4. I simply cannot race without:
A: a very loud cheering section. B: my bike computer and heart rate strap.
C: a grimace. I came here to suffer!
D: a comprehensive race plan to perform my very best.
E: my wedding ring.
5. What's the best compliment you could receive from a fellow triathlete?
A: "You inspire me!"
B: "How do you sustain so many watts?"
C: "You're a BEAST!"
D: "It's been fun to watch your progress and improvement in the sport."
E: "You really seem like you've got it together. How do you balance it all?"
6.Why are you a triathlete?
A: I am happier and healthier when I swim, bike and run.
B: I enjoy quantifying my performance and comparing my data to others.
C:I want to see how fast and how hard I can go.
D: It's fascinating to learn from others—just when I think I know it all, I learn something new from a train- ing partner.
E: To serve as an example of health for my children, spouse, colleagues, and friends.
7. My biggest fear about race day is:
A: that I'm not good enough.
B: a dead battery on my power meter or GPS.
C: not finishing. Not an option!
D: forgetting the things I've learned in training.
E: getting called in to work at the last minute.
8. What sounds most like your mantra during tough sessions?
A: "Believe you can, and you will."
B: "Spin it to win it."
C: "Shut up, legs!"
D: "Relax the shoulders, engage the core."
E: "Pain is temporary."
RELATED: Getting To The Start Line Of Your First Tri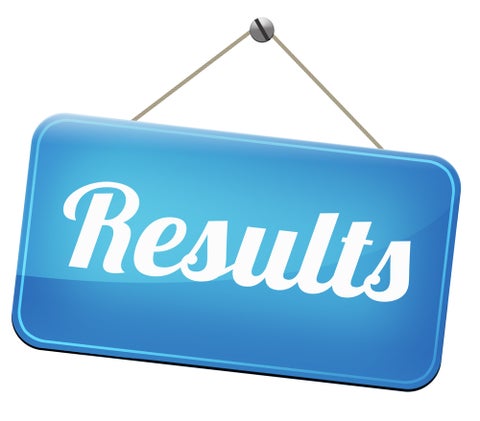 Mostly As: Head Cheerleader
You may have a strong, capable body, but that means little on race day if you're not healthy between the ears. The Head Cheerleader spends as much time building your confidence as he does your muscles. This isn't lip service—your coach believes in you completely, even on the days when you don't believe in yourself.
Your dream coach: Siri Lindley, one of the most successful coaches in triathlon, is known for her positive attitude, inspiring pep talks and undying devotion to her athletes.
Mostly Bs: Driven By Data
Numbers don't lie. Real-time metrics from power meters, heart rate monitors and GPS devices allow your coach to keep tabs on your training as well as monitor your progress over time. It's not just training data your coach wants—you'll likely log details on your sleep, nutrition and health as well.
Your dream coach: Cliff English, who is a big fan of specificity. English's workouts often mimic race day situations, with specific goal wattages, heart rate zones and pace targets.
Mostly Cs: Whip-cracker
Do work! The Whip-cracker coach gift-wraps your ass and hands it to you on a weekly basis. You'll do a lot of labor—hard intervals, long days in the saddle and weightlifting—with no excuses allowed. In fact, you'll probably say "Thank you, Coach, may I have another?"
Your dream coach: Lesley Paterson. Don't let her bubbly demeanor fool you—her intense workouts can leave even the toughest triathletes on the floor tucked in the fetal position.
Mostly Ds: Brain Trust
It takes a village to make a good triathlete. Whether you're looking to increase your power output or decrease your risk of injury, the Brain Trust coach has a team of experts to identify the root cause and best course of action for you. Your coach will care deeply about solving problems from the ground up, which usually means returning to the fundamentals.
Your dream coach: Matt Dixon, who regularly calls on specialists like swim expert Gerry Rodrigues and sports chiropractor John Ball to provide individualized analysis for athletes.
Mostly Es: The Democrat
A coach who treats you as an equal partner in the planning process is one who understands that triathlon is only one aspect of your identity. This coach will work with you to create a training plan which complements, not competes, with all aspects of your life.
Your dream coach: Lance Watson fosters an interactive coach-athlete relationship, using information gleaned from daily communications to make tweaks to the training plan.