4 Fruits And Veggies You Should Be Eating Right Now
Baby spinach and blueberries aren't the only exciting produce to hit stores once the temperature drops.
Heading out the door? Read this article on the new Outside+ app available now on iOS devices for members! Download the app.
Check out this quartet of seasonal vegetables and fruits, all proven to help athletes stay healthy when sweater weather takes hold.
Pears
If you're looking to maintain your race weight over the off-season, consider making pears a go-to fruit option. A study from Louisiana State University revealed that people who eat pears tend to see lower numbers when they jump on the scale than those who do not include this cold-loving fruit in their diets. The slimming powers of pears could be chalked up to their lofty fiber numbers—about 30 percent more than what you get from apples.
Make: Pear Prosciutto Pizzas
Place naan flatbreads under oven broiler and heat until toasted, about 30 seconds. Spread premade pesto on untoasted sides of naan and top with slices of pear, pieces of prosciutto and crumbled goat cheese. Broil again until cheese is softened, about 30 seconds. Serve garnished with arugula.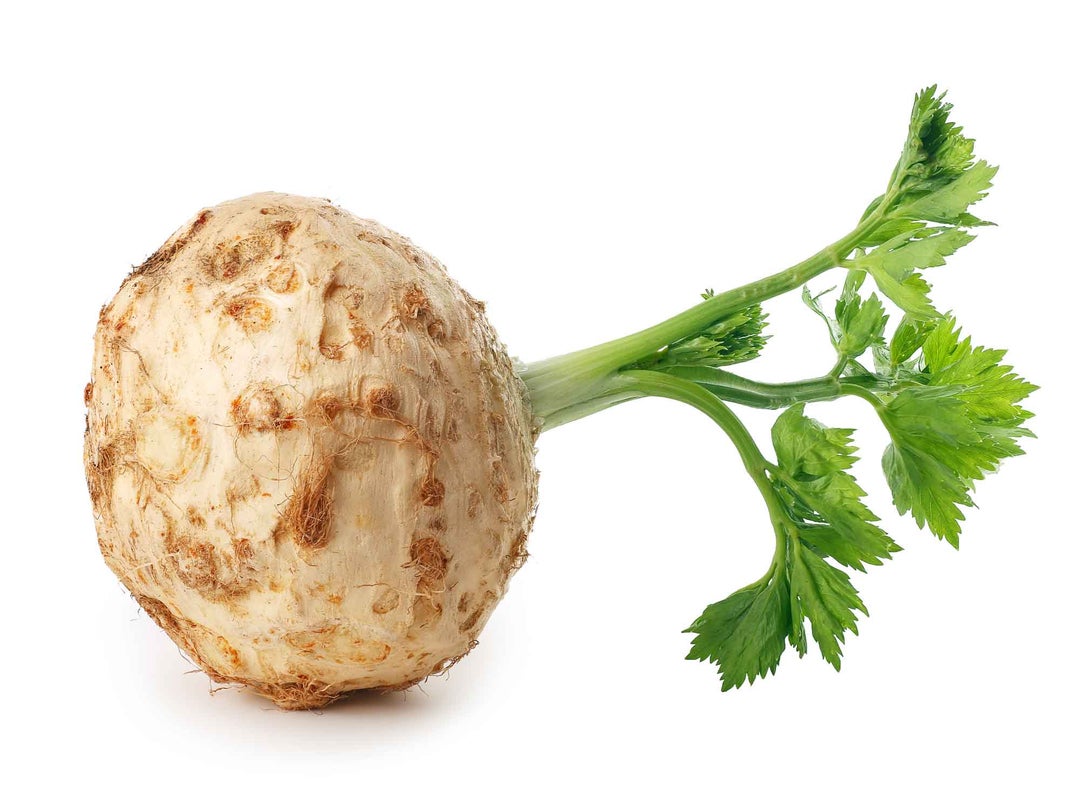 Celery Root
What it lacks in aesthetics, lumpy celery root (also called celeriac) makes up for with a fresh flavor that's something of a mix between parsley and celery. It also has laudable amounts of vitamin K , with 34 percent of the daily recommended value in a 3.5-ounce serving.
In addition to its famed role in clotting blood, vitamin K helps certain bone-forming proteins do their jobs better. Choose small- to medium-sized roots that are firm, heavy for their size and free of soft spots. Celery root can be eaten raw (try it grated into slaws) or cooked, but its knobby skin needs to be sliced off with a chef's knife before preparing.
Make: Celery Root Mash
Steam a peeled and chopped celery root until very tender. Place in a bowl and use a potato masher to mash with 1/4 cup milk, 2 tablespoons butter, 2 minced garlic cloves, 1 tablespoon minced rosemary and a couple pinches each salt and pepper.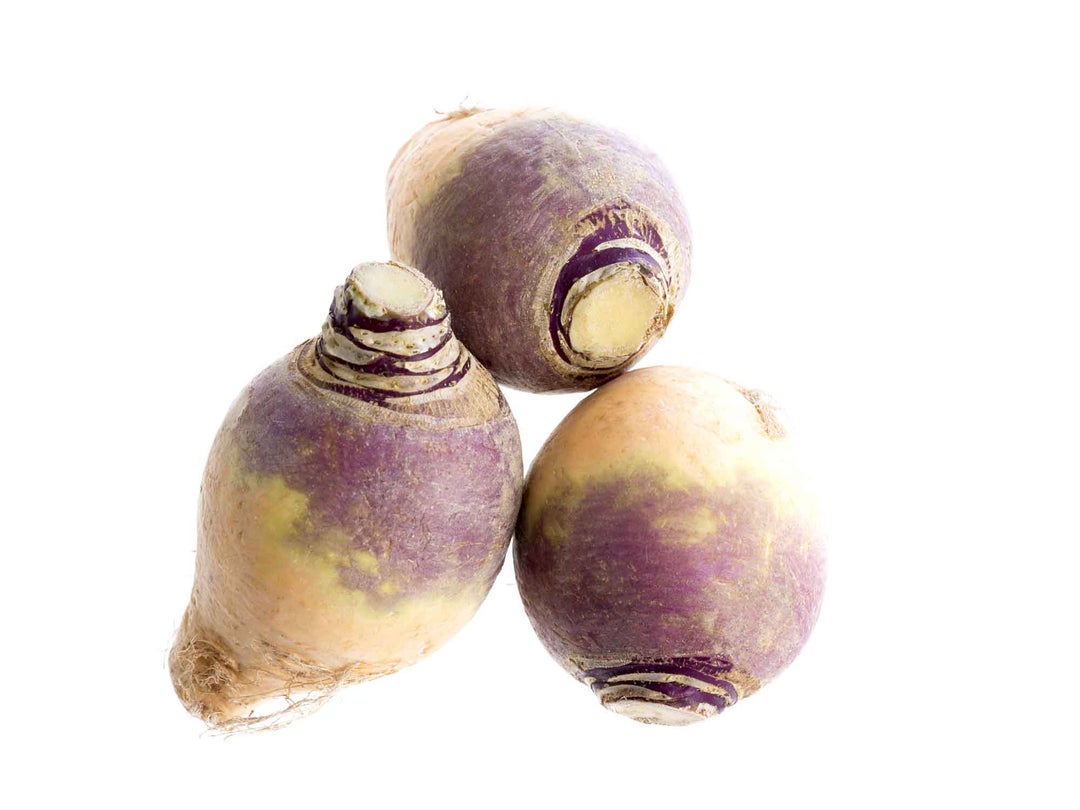 Rutabaha
The yellow-tinged, creamy flesh of the oft-overlooked rutabaga has a toothsome slight sweetness that's combined with a peppery edge. Nutritionally, it harbors good amounts of vitamin C, hunger-fighting fiber and potassium to keep blood pressure numbers in check and improve muscle functioning.
Like many other root vegetables, rutabaga has laudable storage properties, lasting for a number of weeks when properly stored in a cool, dry place. Look for smooth, hard, heavy-for-their-size rutabagas without any blemishes, and peel them before using. Toss chunks into curries, vegetable soups and roasted root vegetable medleys.
Make: Maple-Glazed Rutabaga
Combine 1 tablespoon butter, 3 tablespoons pure maple syrup, 2 teaspoons orange zest, 1 minced garlic clove and a couple pinches salt in a large bowl. Add 1 peeled and cubed rutabaga, and toss to coat. Spread rutabaga on a baking sheet and roast in a 400-degree oven until tender, about 40 minutes. Serve rutabaga topped with roasted pumpkin seeds.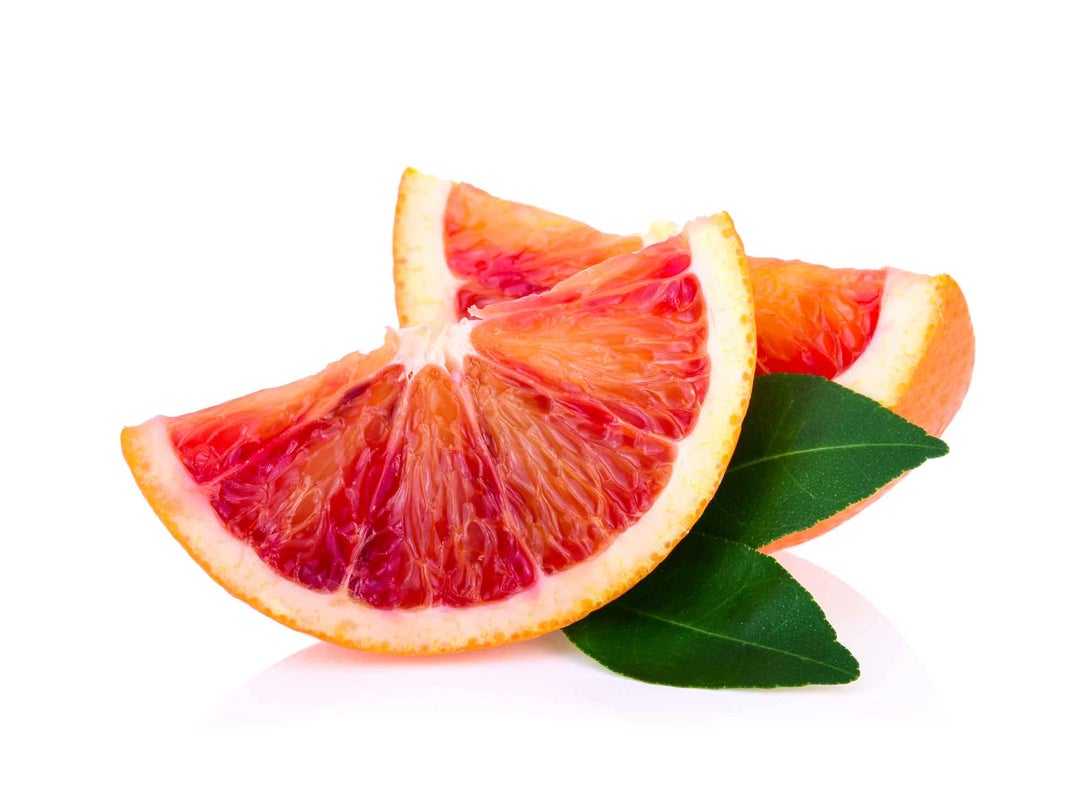 Blood Oranges
Blood oranges earned their name because of the vivid red color of their flesh. Their flavor tends to be sweeter than typical oranges, and like your typical orange, they also supply a wallop of immune-boosting vitamin C. The flushed color of blood oranges signals the increased presence of anthoycanins, potent antioxidants that are thought to play a role in disease prevention and exercise recovery. Stored in the refrigerator, blood oranges will last for about two weeks.
Make: Blood Orange Salsa
In a bowl, toss together 1 peeled and chopped blood orange, 1 chopped orange bell pepper, 1 cup halved cherry tomatoes, 1 seeded and minced jalapeno, 1/4 cup cilantro, juice of half a lime and a couple pinches salt. Use as a salsa for cooked chicken or fish.