6 Medicinal Foods For Endurance Athletes
Want to ease muscle soreness? Reduce GI distress? Head to the kitchen, not the medicine cabinet.
Heading out the door? Read this article on the new Outside+ app available now on iOS devices for members! Download the app.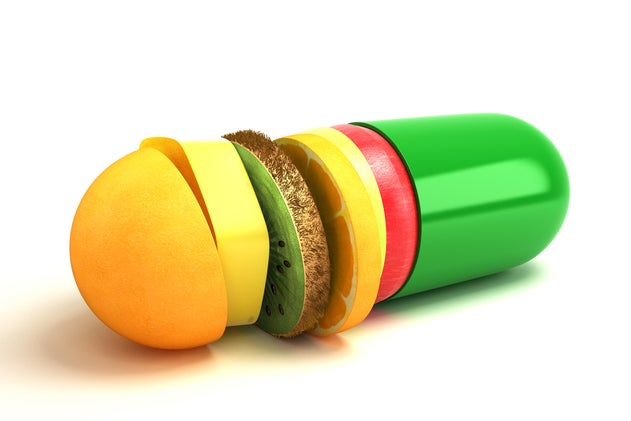 Want to ease muscle soreness? Reduce GI distress? Head to the kitchen, not the medicine cabinet.
You've likely heard that many foods carry medicinal properties to reduce risk for disease and improve overall health. Considering the amazing anti-inflammatory, detoxifying, hormone-balancing and antioxidant properties found in real food, focus your energy on key foods that will not only support metabolic processes but will also improve health to unlock great performances.
RELATED: Whole Foods For Recovery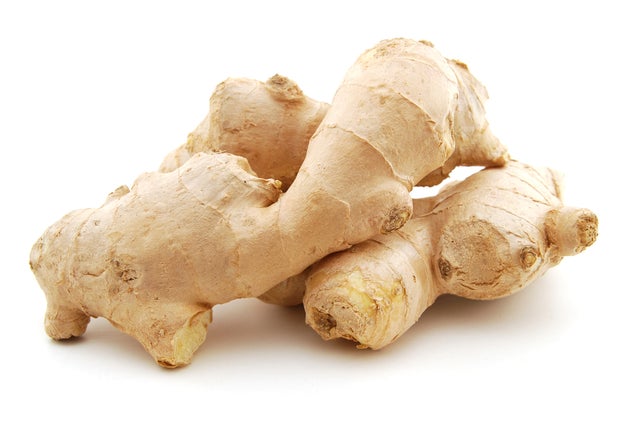 Ginger
Aromatic and spicy, ginger acts as a natural anti-inflammatory. Ginger may reduce nausea and GI distress, and boost the immune system. Fresh ginger will offer more gingerol (anti-inflammatory compound) compared to the spice in dried form. Peel with a paring knife and add 1 tablespoon (sliced or minced) to smoothies, salads, stir-fry dishes, soups and teas.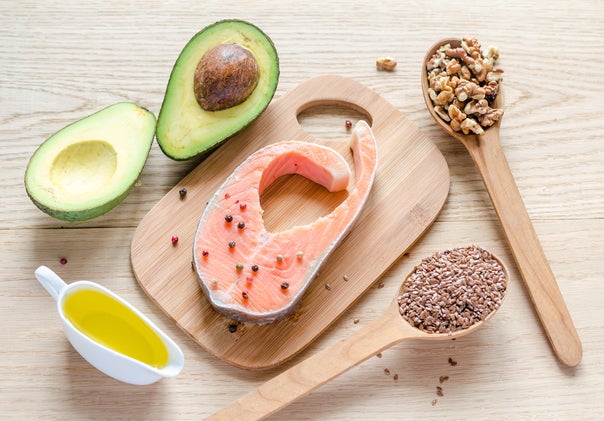 Omega-3s
Reduce inflammation and improve neurosystem and cardiovascular health with flax seeds, cold-water fish, Brussels sprouts, cauliflower, mustard seeds, soybeans and tofu. (Omega-3 fatty acids are very susceptible to free radical damage, so be sure to store these foods in a dark, airtight, cool environment.) Aim for at least 500 milligrams per day of total omega-3s (EPA and DHA are two such fatty acids).
RELATED: Grocery Shopping Showdown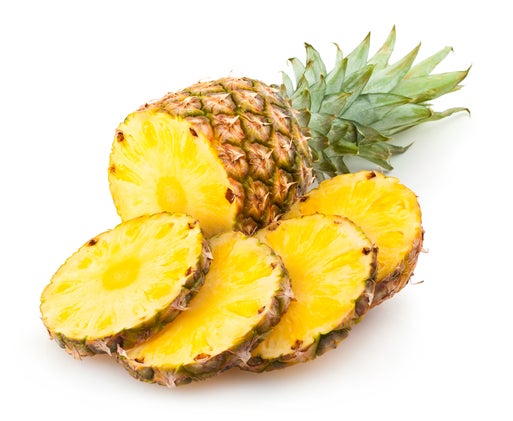 Pineapple
The bromelain extract in this fruit offers anti-inflammatory properties, antioxidant protection and immune support. Pineapple can curb a sweet tooth as well as help with digestion. For the most antioxidants, choose a fully ripened pineapple that is heavy for its size. For faster recovery post-workout, add 1 cup of fresh chunks to your favorite protein-rich smoothie recipe.
RELATED: 5 Smoothie Recipes For Summer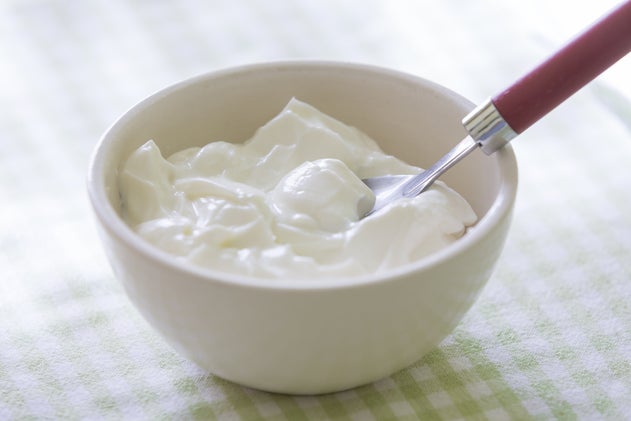 Fermented dairy
Yogurt is high in calcium, thiamine, phosphorus, potassium, zinc, selenium vitamin B12 and protein whereas kefir is rich in vitamin A, B1, B2, B6 B12, K2 and folic acid as well as calcium, iron and protein. Yogurt probiotics help boost the immune system and assist in a healthy digestive tract. As dessert, a recovery snack or part of a meal, add 1 cup of kefir or yogurt to enjoy the health benefits of these exceptional lactic acid fermentation foods.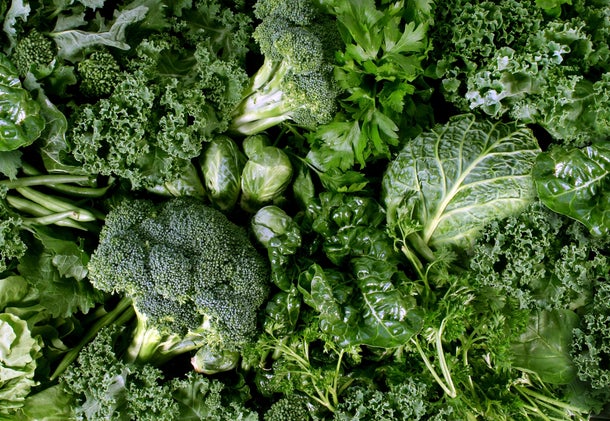 Dark, leafy greens
Rich in vitamin K1, dark, leafy greens assist in blood clotting as well as activating osteocalcin, a protein that promotes healthy bones. Kale, spinach, broccoli, parsley, asparagus, celery, tomatoes, Swiss chard and leeks are also excellent sources of vitamin K. Because vitamin K is a fat-soluble nutrient, you'll maximize nutrition if you combine heart-healthy fats (olive oil, nuts, seeds, avocado) with your dark leafy greens.
RELATED – Eat Right: Super Greens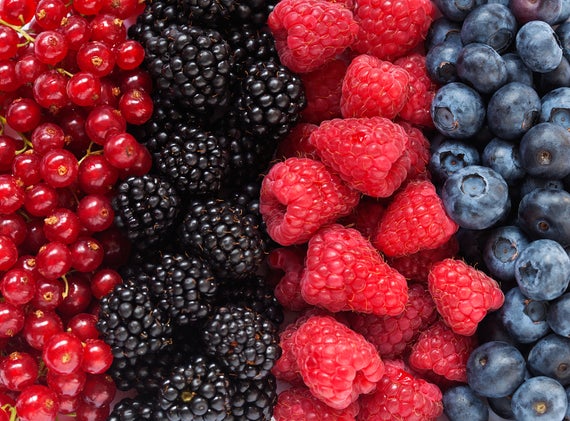 Berries
Fresh or frozen, berries are rich in antioxidants and are also beneficial for brain health and reducing inflammation. With a low glycemic index, they help maintain blood sugar control. Rich in vitamin K, manganese, vitamin C, fiber and copper, berries are a superstar food. Add 1 cup of berries to your favorite smoothie or oatmeal creation or add to pancake and muffin recipes. Or, enjoy fresh or frozen berries as a between- meals snack.
RELATED: The 10 Best Carbohydrate Sources For Endurance Athletes

Are anti-inflammatories helping or hurting your training and racing?
One of the most common setbacks for an athlete is extreme inflammation and the discomfort and restriction of proper range of motion that it causes. NSAIDs (aspirin, ibuprofen) block chemicals in the body that trigger pain and inflammation (and also act as anticlotting agents). Other over-the-counter pain relievers, like acetaminophen, may reduce muscle aches or inflammation. When taken occasionally, athletes should not worry about side effects, but religiously popping a pill before or after training or during racing is not advised. These pain relievers increase the risk for stomach and intestinal bleeding, ulcers, stomach pain and GI distress, and an overuse (which is often the case for an injured or overtrained athlete) may also delay recovery in soft tissues, including muscles, ligaments, tendons and cartilage. Also, when combined with alcohol, they may increase liver damage. Long-term use or excessive intake may increase the risk for heart attack, stroke and kidney damage.
Many triathletes rely on pain relievers during an Ironman, which may do more harm than good. Because the immune system is closely linked to the neuroendocrine system which controls the release of stress hormones, keep in mind that strenuous training and racing naturally imposes a big stress on your body and pain relievers are not advised.
Be sure to follow a smart training and fueling regimen to develop a body that adapts well to training stress, instead of just swallowing a pill to mask any discomfort.