Best Wetsuit for Triathletes: Options to Fit Your Needs
Six suits that will make you warmer, more hydrodynamic, and floatier than ever before.
Heading out the door? Read this article on the new Outside+ app available now on iOS devices for members! Download the app.
Our quick 2019 Triathlete Wetsuit Buyer's Guide will help you find the best wetsuit for you! Presenting six of the newest and best wetsuits for triathletes. Want to read more reviews? Check out more of our 2019 Wetsuit Guide here (men) and here (women).
Blueseventy Sprint
Best Wetsuit for Triathletes Quality: Short-Stroker's Delight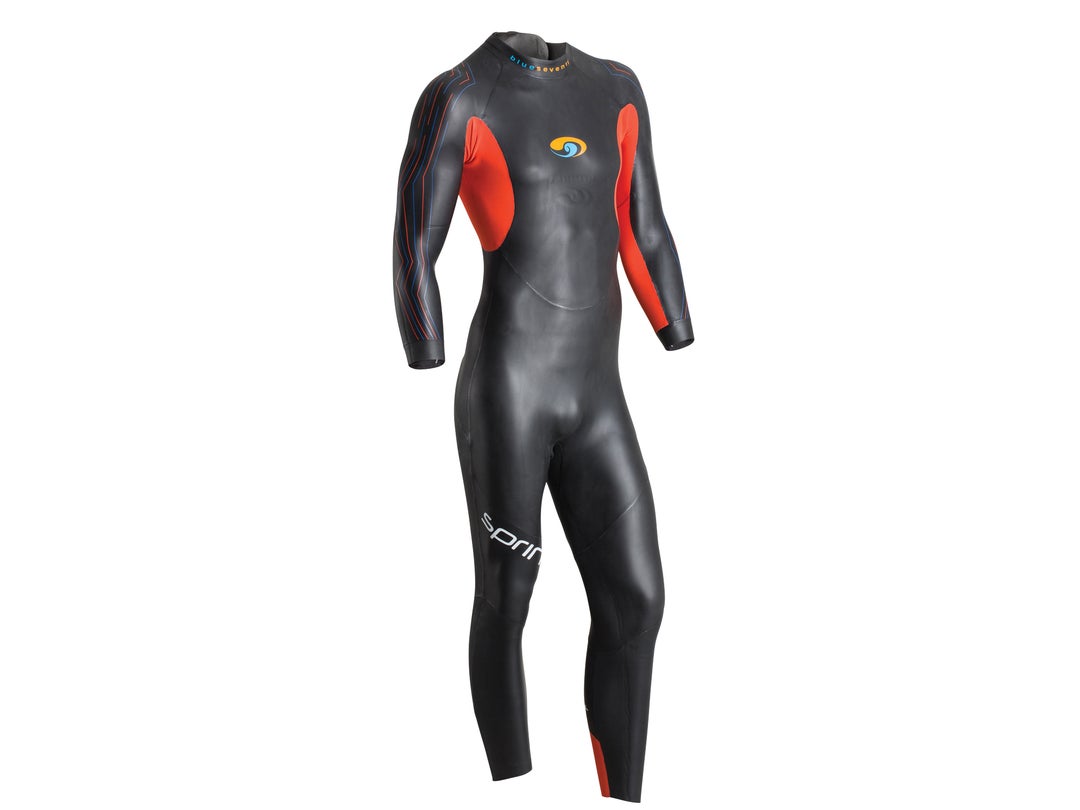 Despite being one of the less expensive wetsuits on the list, the Sprint still performed admirably. Overall, this is a surprisingly flexible wetsuit— easy to get on and off, and posing very little resistance in the shoulders through the top part of the stroke. The only spot with some restriction was specifically in the extension phase of the stroke as testers would reach out before catching. Likely due to the jersey material through the sides, it took some effort to truly get long. With that said, this is an excellent wetsuit for someone with a naturally short, choppy stroke.
$250, Blueseventy.com
Rocket Science Sports One
Best Wetsuit for Triathletes Quality: Barely-There Feel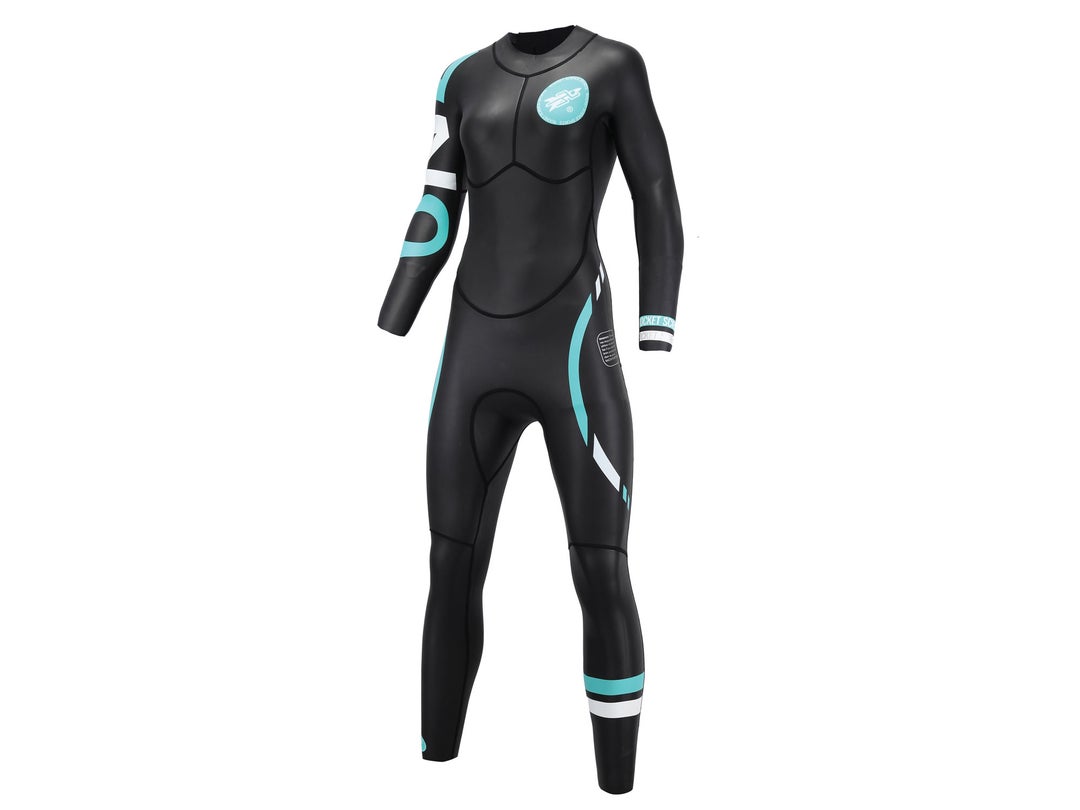 The One is so thin and smooth that you can barely tell you are swimming in a wetsuit, all while providing minimal flotation but plenty of warmth. The sleeveless option could be the perfect choice for events that are borderline wetsuit-legal temperatures or for chilly pools. The One has a completely different feel and look than other wetsuits: It is thinner and more flexible, and its exterior doesn't have the same slick coating we are used to. Testers' only issue was the Velcro strap at the neck was small and tended to come apart while swimming.
$125, Rocketsciencesports.com
2XU P:2 Propel
Best Wetsuit for Triathletes Quality: Well-Rounded Performer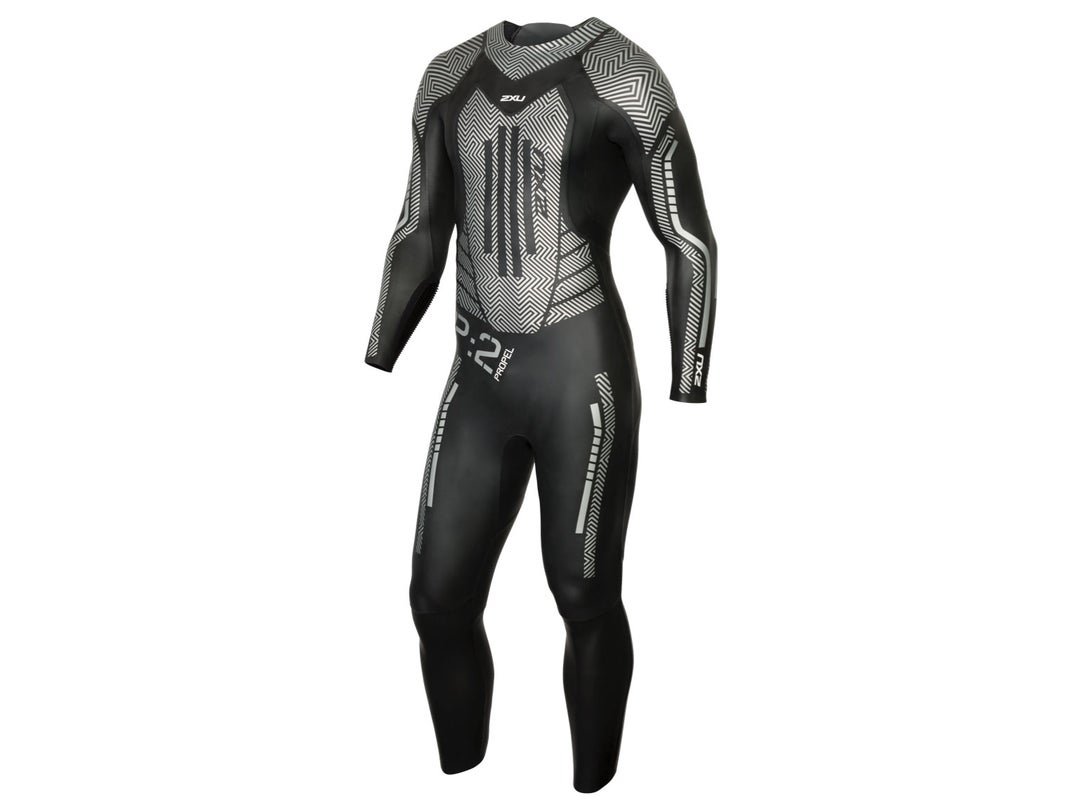 Boasting outstanding flexibility throughout the entire stroke—reach and extension included—the P:2 is an excellent, well-rounded wetsuit. Ribbed catch panels in the forearm definitely help increase resistance in the pull phase of the stroke, but they also could provide extra shoulder strain for those without the strength to pull through that much water. Though the P:2 was very easy to get on and off, the neck seams are surprisingly rough and require lube.
$500, 2xu.com
Huub Brownlee Agilis
Best Wetsuit for Triathletes Quality: Perfect Position
Hands-down the most flexible wetsuit in the guide, the neoprene in the arms and torso is nearly paper thin—for better or for worse. It wasn't the warmest wetsuit tested, and the flexibility means that wearers should get the smallest size in their weight range. With that said, the extreme buoyancy in the hips and upper legs (thin lower legs make it super easy on and off) lifted testers so effectively, they were able to stop kicking entirely and still maintain proper body positioning.
$900, Huubusa.com
XTERRA W Volt
Best Wetsuit for Triathletes Quality: Killer Value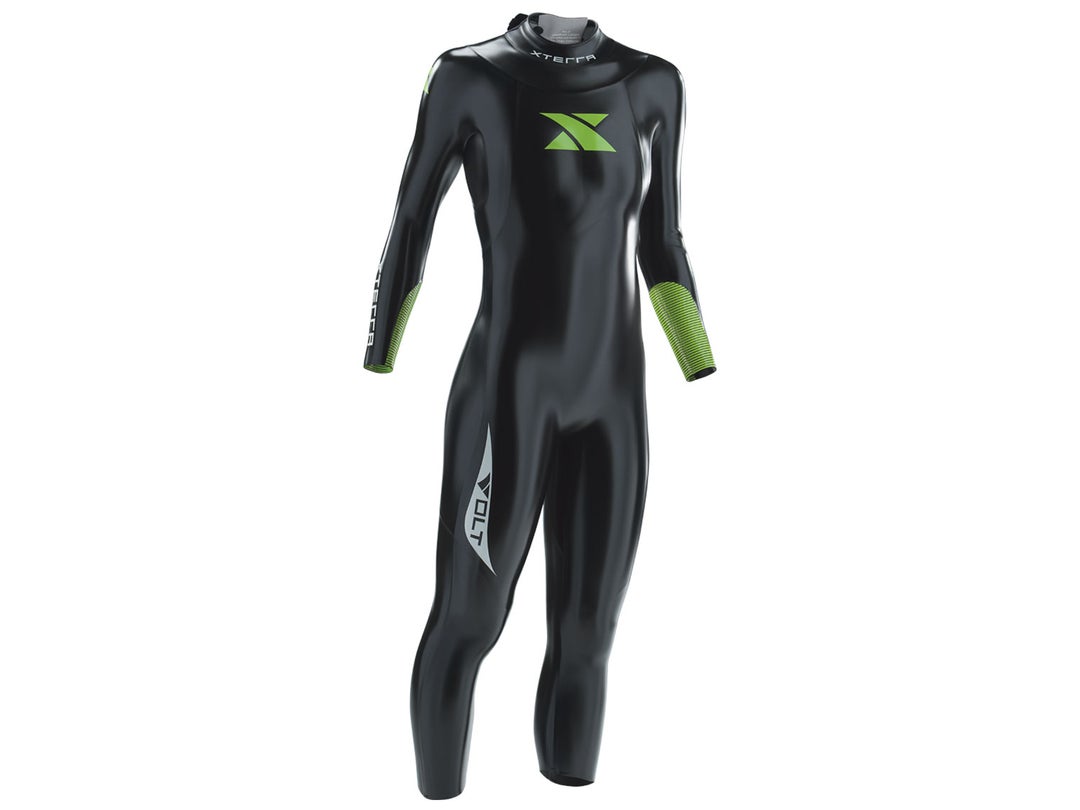 The Volt is a very affordable entry-level suit for triathletes needing full-sleeves. There are no bells and whistles on this one, making it excellent for training, while saving the special suit for race day. Testers enjoyed the overall arm flexibility, due to the thin 1.5mm neoprene, and lack of bulkiness in the legs, where neoprene does not exceed 3mm thickness. Just watch your neck; the Volt comes without a soft flap of neoprene at the back of the neck, so zipper seams can chaffe.
$120, Xterrawetsuits.com
De Soto First Wave
Best Wetsuit for Triathletes Quality: Mix & Match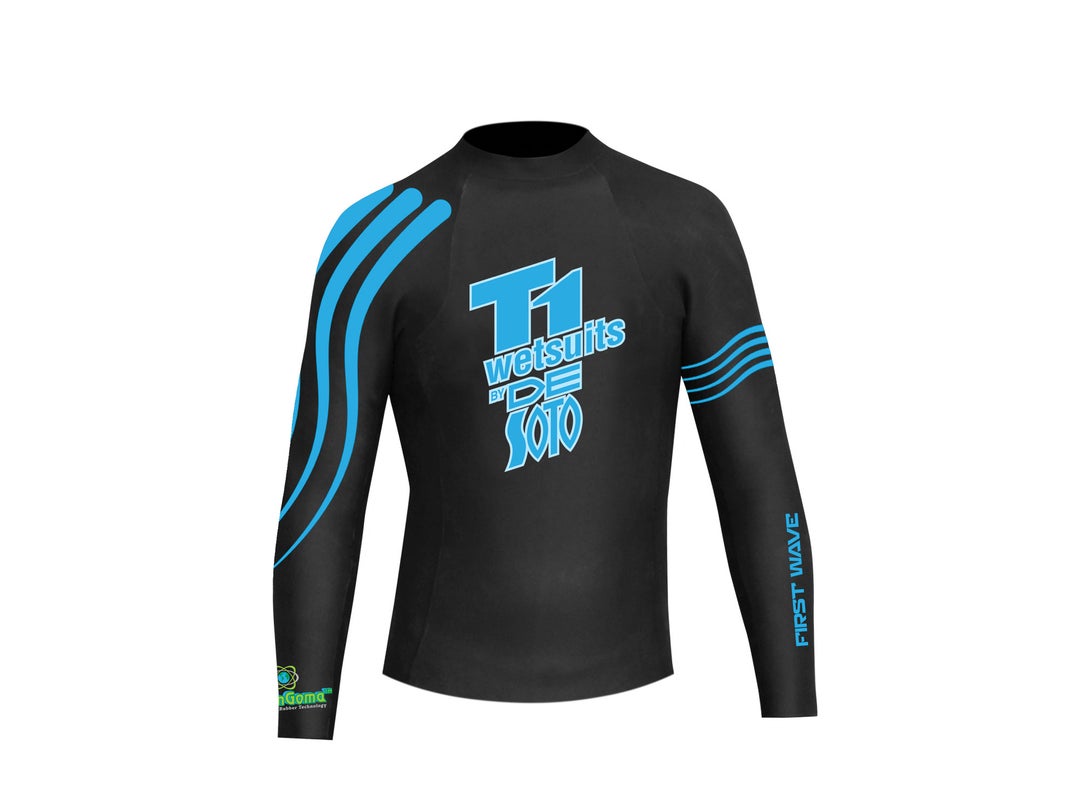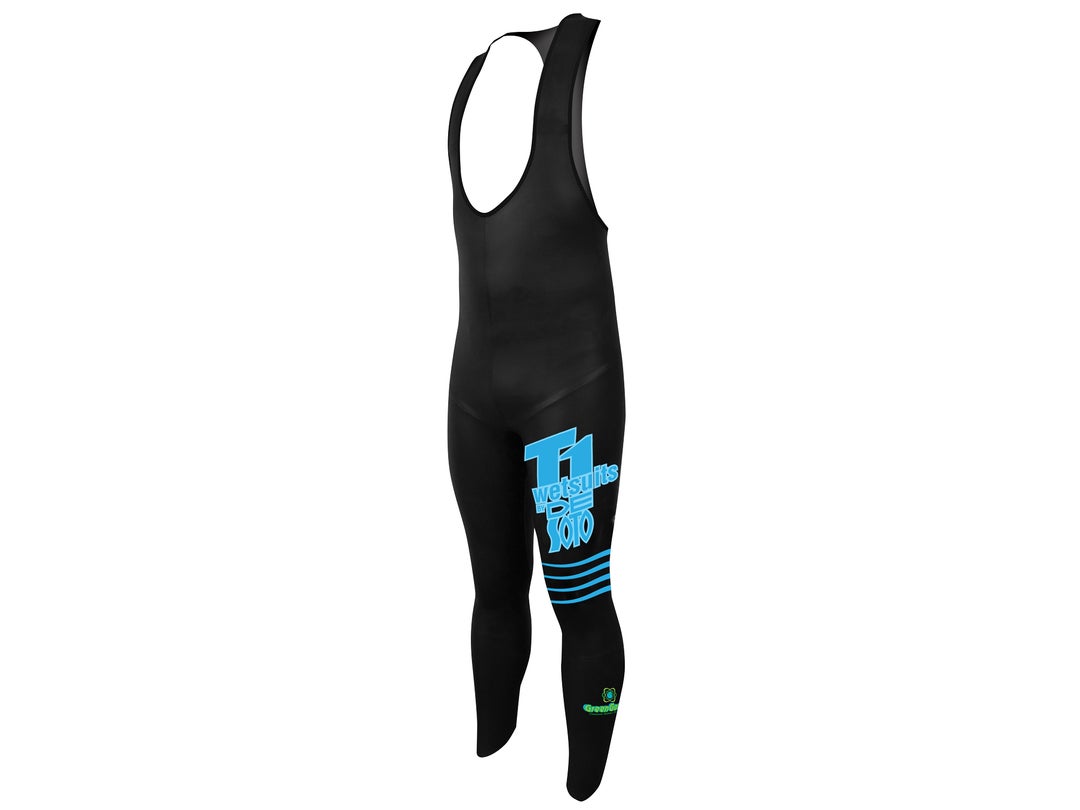 Desoto has a unique two-piece design and is attractive for athletes who can't find a comfortable fit with traditional suits. There are some definite pros to the two-piece concept, including the most comfortable neckline of any wetsuit, because the zipper does not go the full length of the pullover top. There is also more freedom for the swim stroke in the shoulders and side-body because the top is not connected to the lower half. One female tester reported feeling like the top kept riding up and bunching around her chest and neck. The suits are not women-specific and curvy women might run into similar issues. Is a two-piece tougher in transition? It all comes down to your stripping skills.
Pullover (top) $410, Bibjohn (Bottom) $440, Desotosport.com