Can Over-the-Counter Orthotics Work for Runners?
Less-expensive store-bought orthotics might be enough to help address many issues at a fraction of the cost of custom options.
Heading out the door? Read this article on the new Outside+ app available now on iOS devices for members! Download the app.
Unlike the flimsy cardboard-like materials that were the running shoe sockliners of yesteryear, today's versions often provide decent cushioning, protection, and anti-microbial qualities. But is a sockliner enough, or should athletes consider over-the-counter orthotics too?
The answer depends: How is your running form? Are you prone to injury? On what surface do you normally run? In what type of running shoe do you train?
"Over-the-counter, structural orthotics are for people whose feet require active support to allow them to operate more optimally. These people often have recurrent symptoms at the feet, knees, or back, and they benefit from structural support for a short period (weeks to months) when recovering from an injury," says Amol Saxena, DPM, past president of the American Academy of Podiatric Sports Medicine and current team podiatrist for the Nike Oregon Project and Track Club, based in Palo Alto, California.
The reality is, "effectiveness" of orthotics really comes down to "perceived comfort, not necessarily on matching arch height, or keeping the foot in a certain position," Saxena says. While there are health conditions that may benefit from custom-made, podiatrist-prescribed orthotics, less-expensive store-bought alternatives might be enough to help address many issues at a fraction of the cost.
Choosing Inserts
What's the right product for you? Heel, arch, shin or knee pain are the most common reasons people seek out orthotics. Soft orthotics are available for tender-footed athletes who need more padding due to prominent bones, hot spots, or thin plantar fat pads. Supportive inserts that have a firm heel cup and arch, such as Superfeet, Sole, or Powerstep, can help re-align some feet for increased stability, allowing the foot to absorb shock, or prevent abnormal motion.
Tendon injuries, impingement of the outside of the ankle, loss of arch height, and some overuse injuries may benefit from more rigid, stabilizing orthotics. Semi-firm orthotics, such as Currex and some of the Spenco line, add functional support while still requiring the foot to perform the majority of work, which may benefit feet with mild deficits that don't need motion control.
Custom Job
Custom orthotics are for feet with functional deficits that cause abnormal motion or pressure that can't be controlled through an over-the-counter insert. Many podiatrists offer custom insoles, but recently brands like Superfeet and Dr. Scholl's have partnered with tech companies and 3D printers to offer easy, relatively inexpensive customization direct to consumers. Superfeet's ME3D ($150/pair) is the product of a partnership with Hewlett-Packard that uses a 3D foot scan and a compression plate reader to provide 3D printed inserts in two weeks after an in-shop scanning. Similarly, Dr. Scholl's has teamed with Wiivv Fit Technology and uses a smartphone app to personalize a custom 3D printed insert mapped from the customer's feet. But be warned: Scanned inserts will not functionally correct biomechanical deficiencies, such as extreme flat feet, high arches, or limb length discrepancy.
Over-the-Counter Orthotics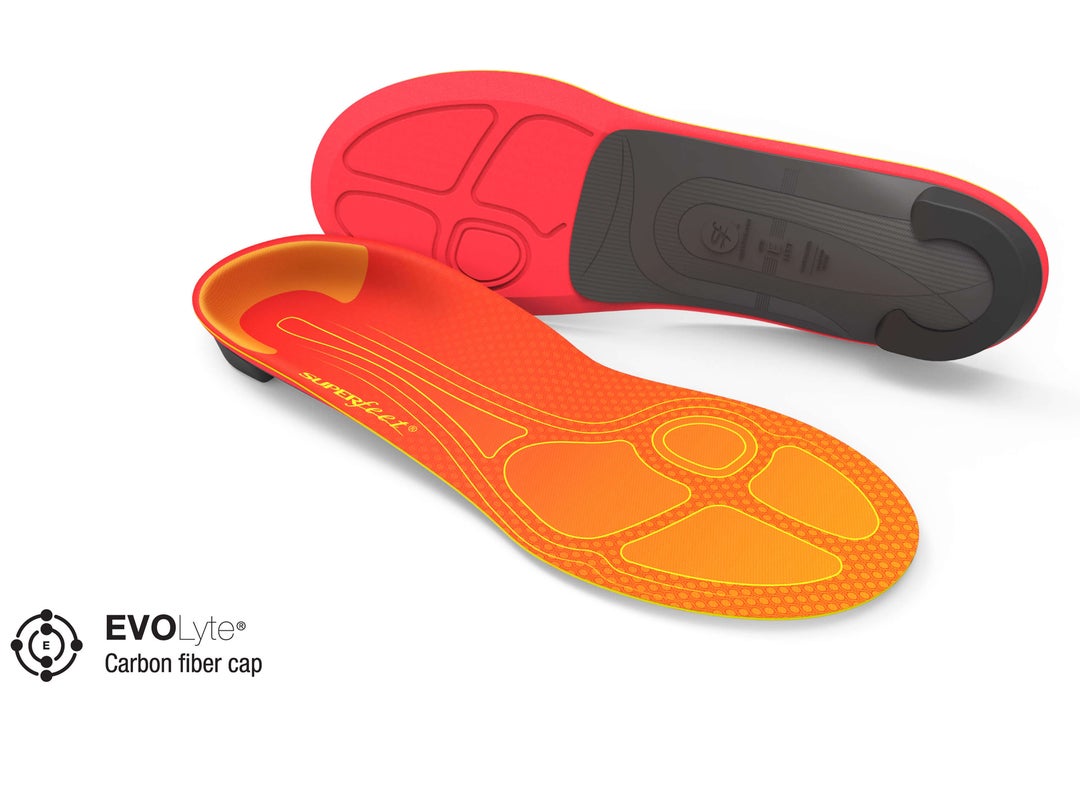 Superfeet
Superfeet.com, ($50-150)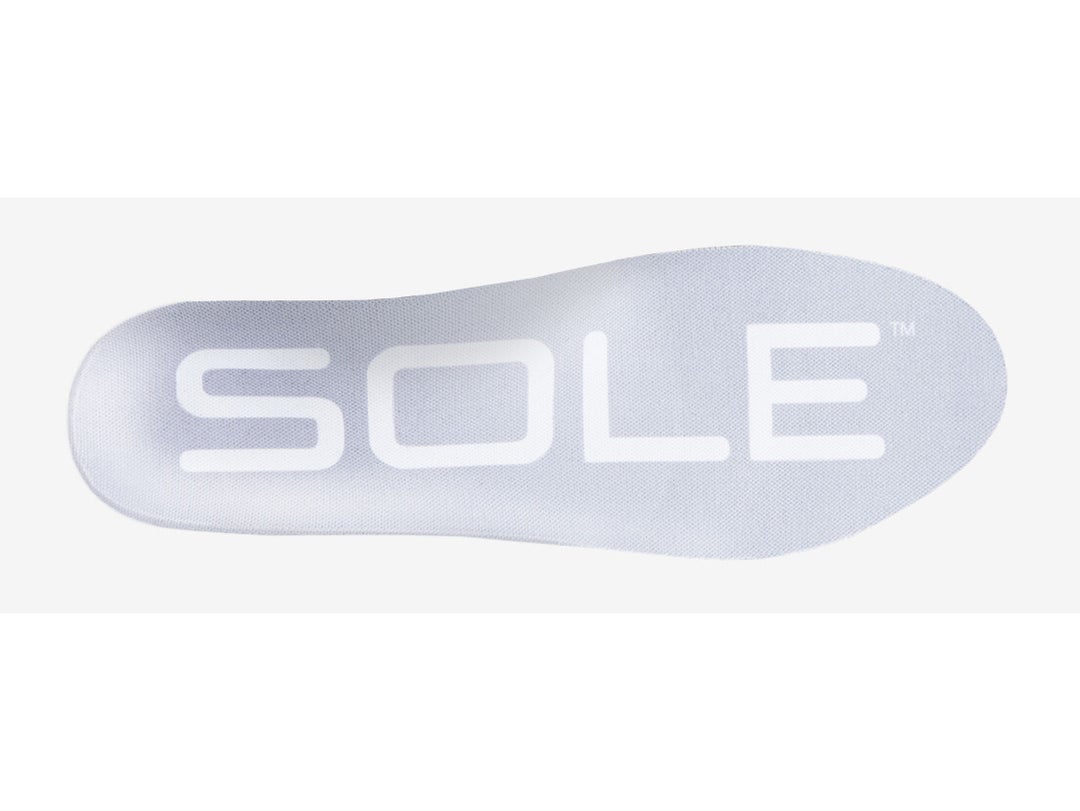 SOLE
Yoursole.com/us, ($40-55)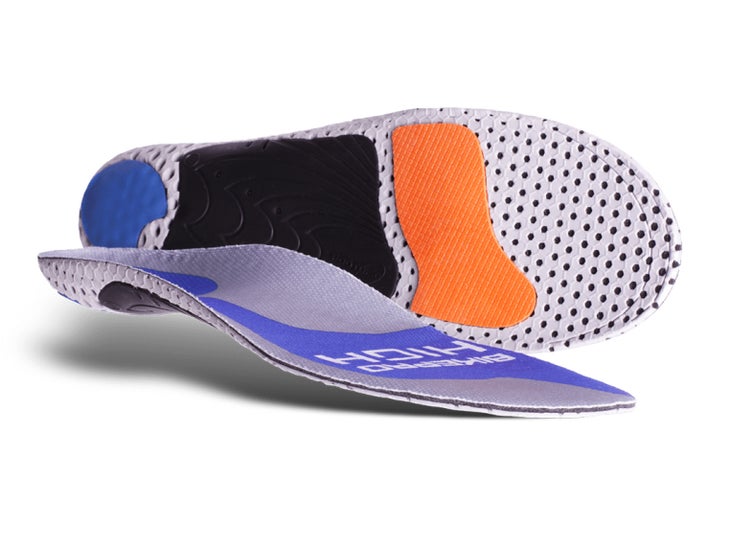 Currex
Currexsole.com, ($40-60)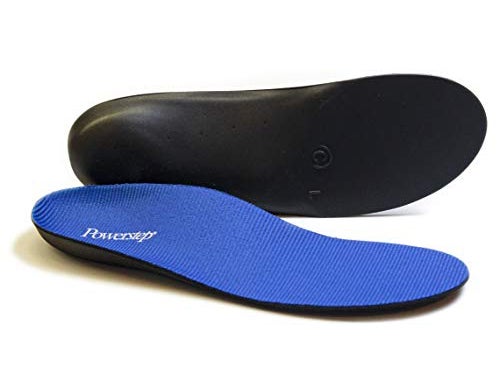 Powerstep
Powersteps.com, ($34-42)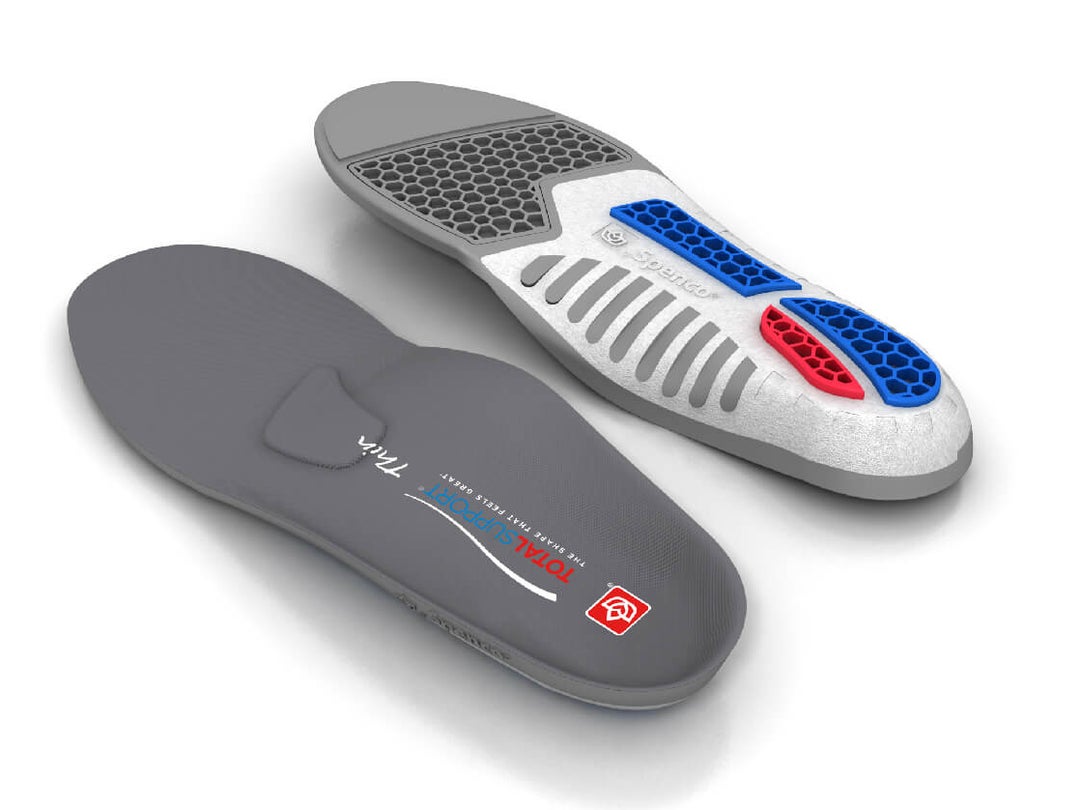 Spenco
Spenco.implus.com, ($40)