Unveiled: New Cervélo P2
The relaunch of arguably the most popular tri bike of all time brings top-tier frame design into the mid-level price range.
Heading out the door? Read this article on the new Outside+ app available now on iOS devices for members! Download the app.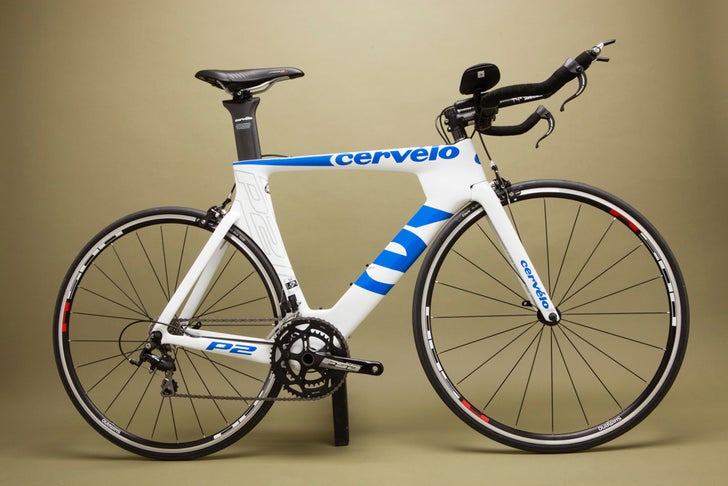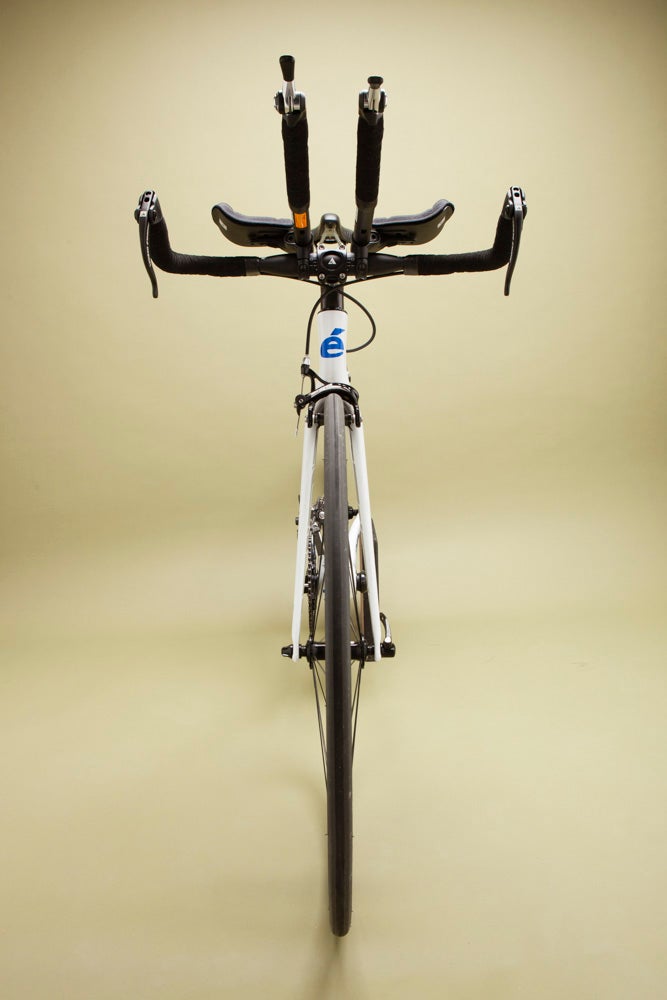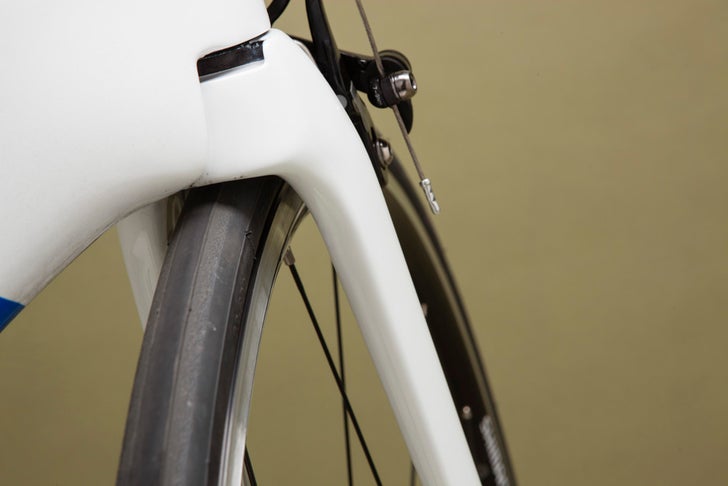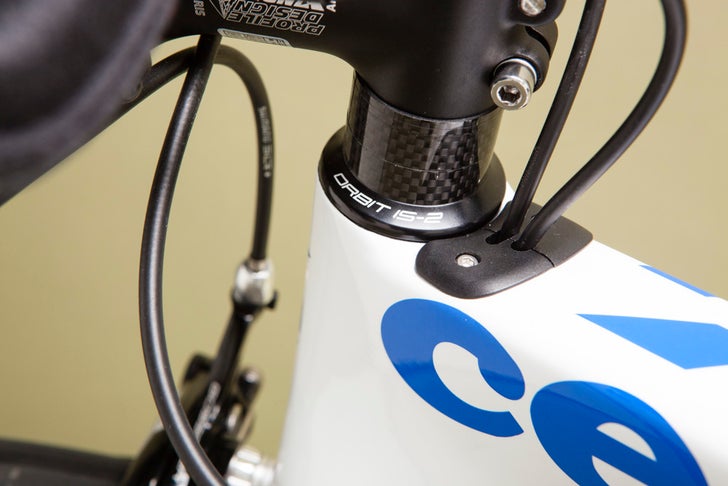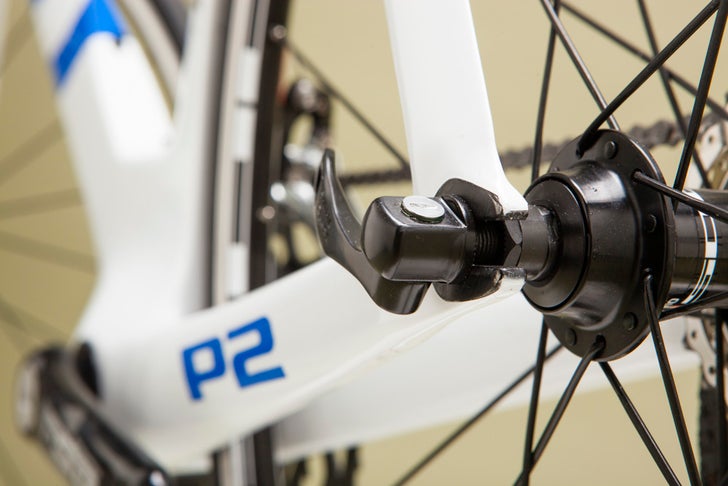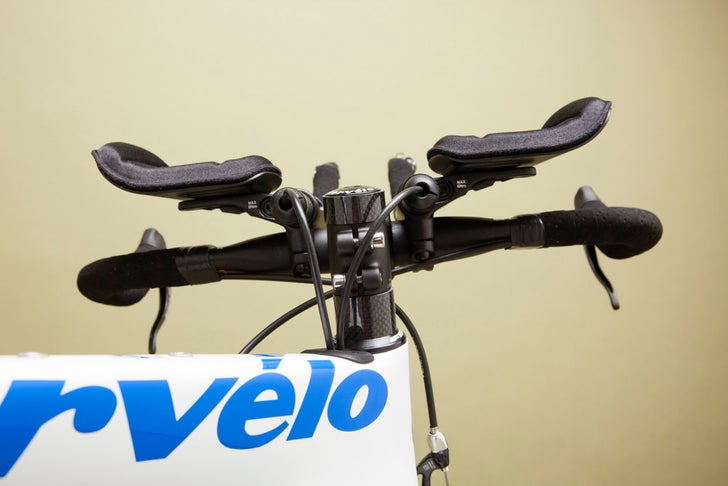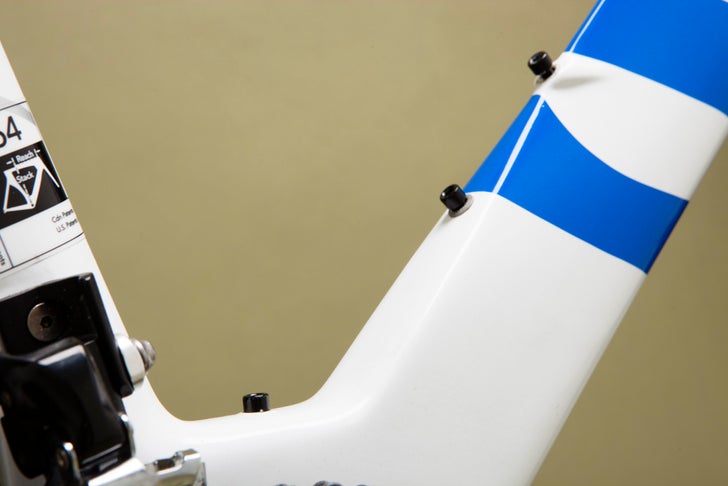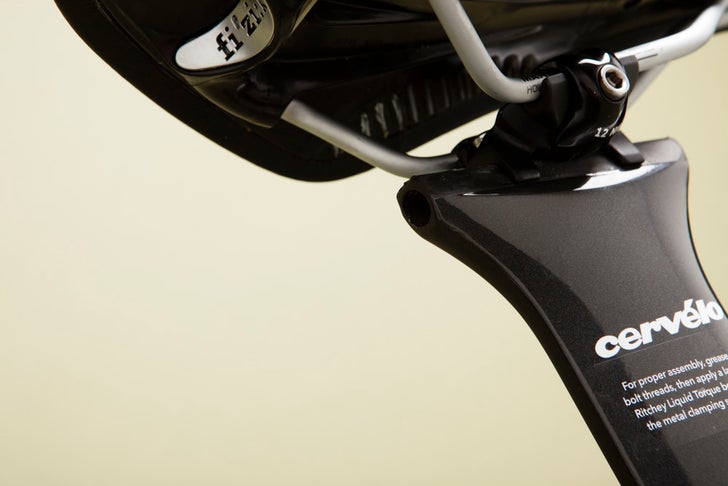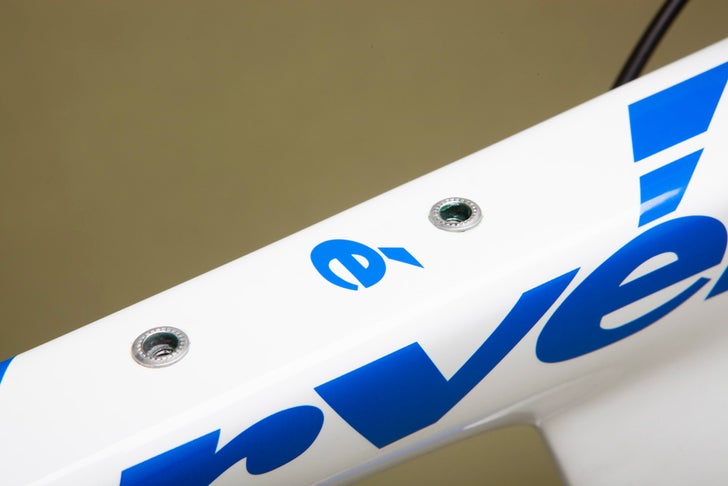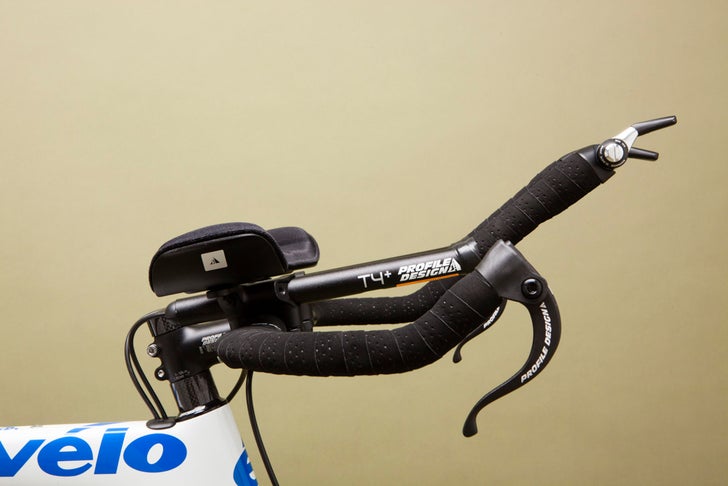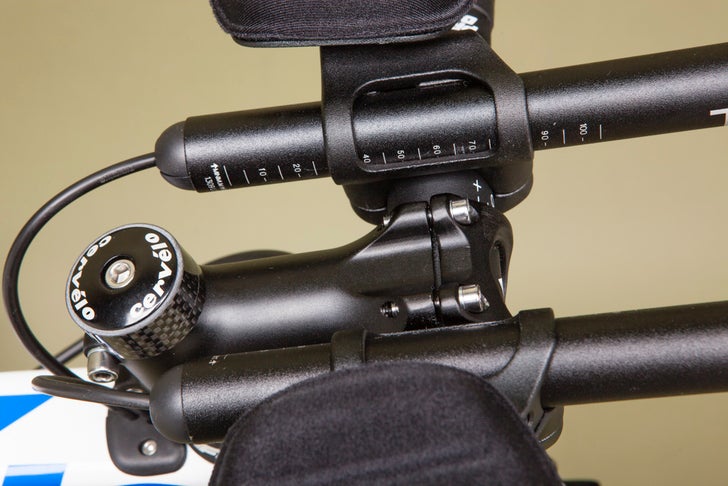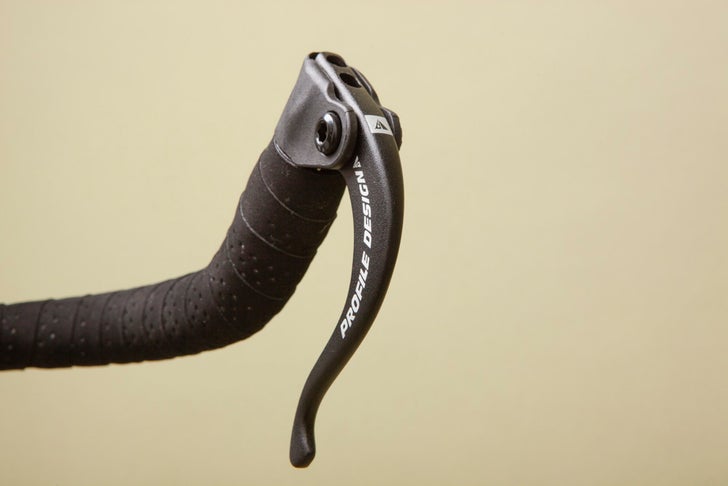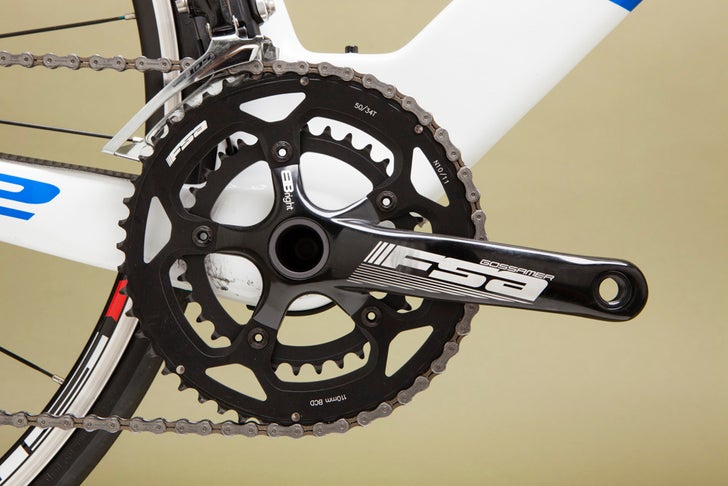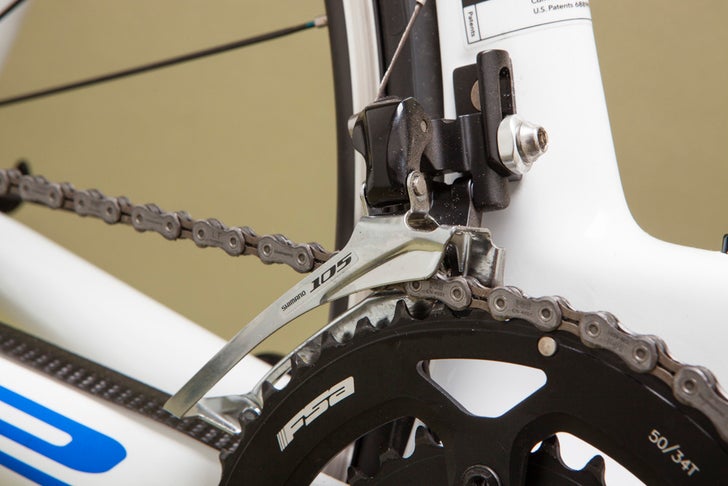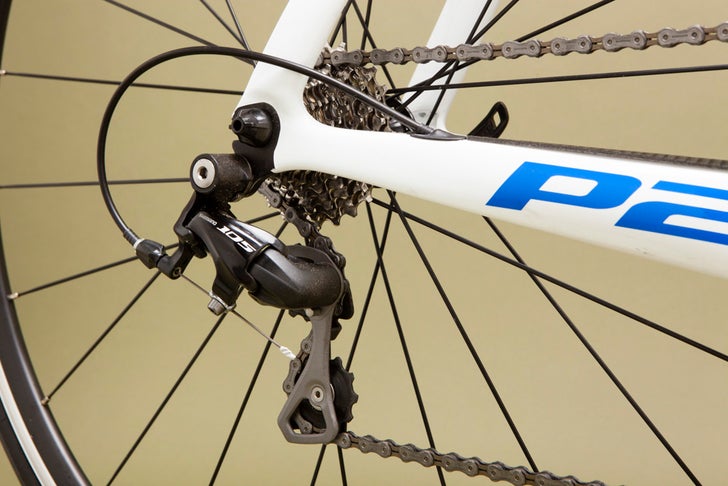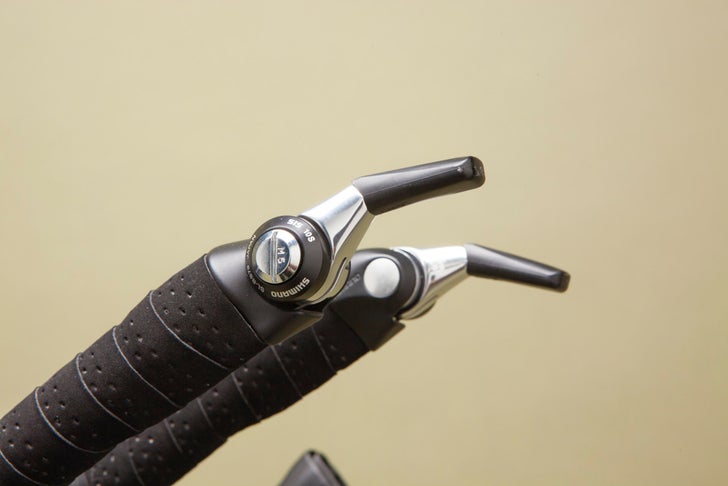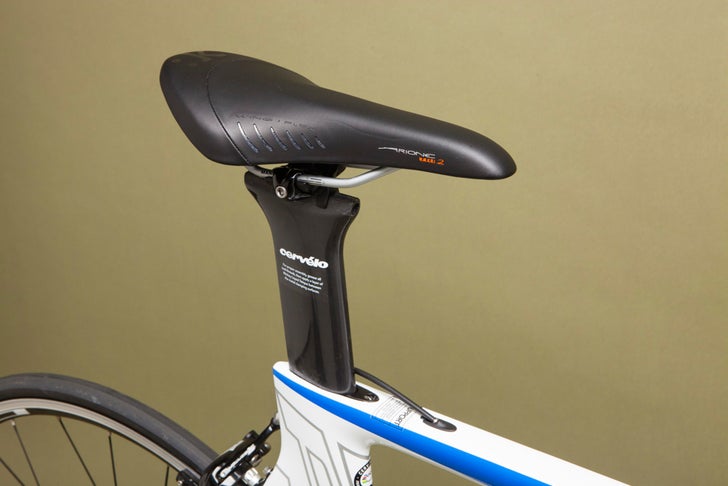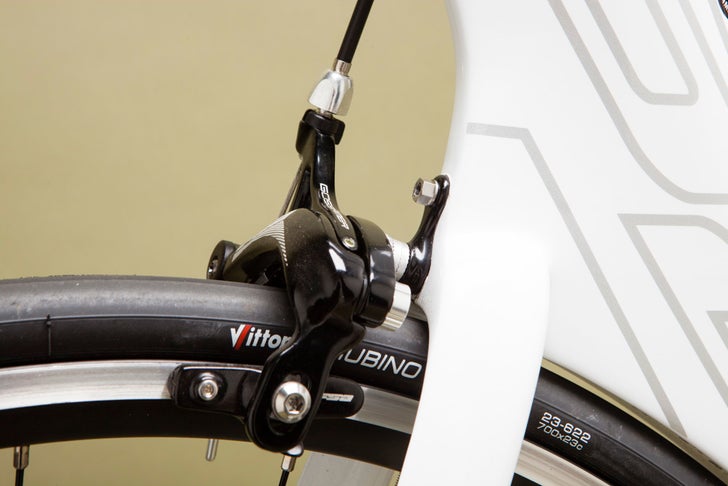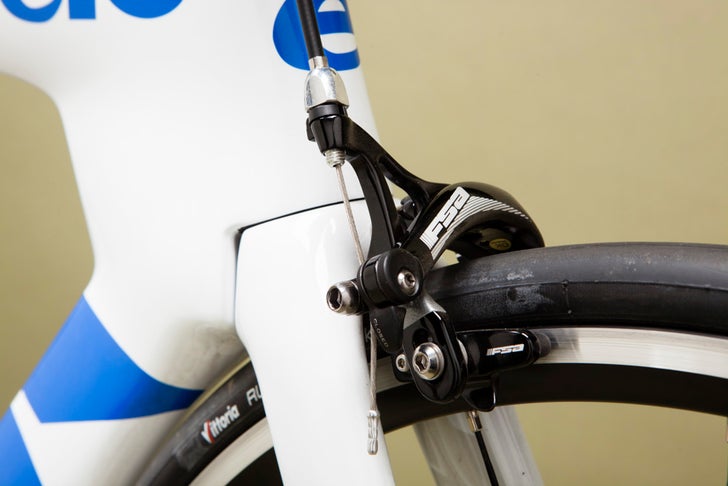 The only entry-level bike ridden to an Ironman world title in the modern history of the race is being retired. Seven years after the P2 set the bar for affordable tri bikes, Cervélo is finally replacing the bike that carried Chrissie Wellington to her first two Kona victories with a version built with the philosophy that made the original such a success.
To be clear, this is not an entirely new bike: It's the P3 frame, redesigned in 2013, built with a more affordable parts kit and a correspondingly reduced price tag. With the exception of paint, this is literally the exactly same frame as the more expensive P3, including carbon layup. And that's a great thing.
Below the $3,000 benchmark (it costs $2,800), the new P2's frame stands out. It has all the key attributes needed to bang heads in the super-competitive $5,000+ price range, including hydration capacity, sensible fit, all-around rigidity, adjustability and an aerodynamically validated frame shape. Triathlete hasn't conducted a wind tunnel test on this bike, so I can't make any assertions about its straight-line speed, but Cervélo has earned a reputation for making slippery bikes by consistently testing toward the top of every category. The only element distinguishing the P2's frame from top-tier bikes is the aerobar attachment system — a remarkable feat for a relatively affordable bike. It uses a standard stem-and-steerer tube setup rather than an integrated contraption.
A tiny fork detail is the only difference between the P2 frameset and the P3. The trailing edge of the upper portion of the fork blades is blunted rather than sharp, and the junction between the blade and the fork crown is slightly more gradual in the P2's version. Slightly compromising these shapes helps cut the cost of production. Cervélo engineer Mike Trigonidis says the alteration comes with a tiny aero penalty that is too small to reliably measure in a tunnel.
Like the P3, this bike offers plenty of storage options even without any integrated bottles or bladders. The frame has a single mount for a water bottle; another pair of bosses on the top tube can carry either an aero water bottle (regular options are too broad) or a storage bag; Xlab produces a rear bottle carrier that clamps directly into the seatpost. Combined with the option to carry a bottle to the aerobars, the P2 can easily accommodate four bottles without using a single bulky or extraneous mount.
Frame fit specs are identical to the P3 and P5. It is skewed toward realistic, age-grouper friendly positions rather than to time trial tucks. And that doesn't mean it can't get low — it most certainly can — but the frame is situated to minimize the spacers and shims that mar many older-gen aero bikes assembled for triathletes. Why build a bike for pro athletes, who are essential employees of the bike company's marketing department, instead of the people that actually pay for the thing? Cervélo has truly prioritized triathletes over UCI ProTour cyclists with this machine. Tube shapes, however, do conform to UCI regulations. A couple bike brands have jettisoned those rules and designed frames just for triathletes.
Seven available frame sizes ranging from downright miniature (45) up to oversized (61) with tightly packed intermediate sizes ensure that the P2 will fit as many prospective riders as possible. Purchasing the molds needed to create each size is extraordinarily expensive and many bike makers minimize their own risk and cost by making a small handful of sizes. Orbea, for example, has three sizes of the Ordu and Quintana Roo makes four sizes of their Illicito. The broad run of P2 sizes gives riders the best chance to nail their ideal position without resorting to tall spacer stacks.
The smallest frame size is constructed around 650c wheels (smaller than the 700c standard). Most fitters agree 650c wheels are the most appropriate choice for the smallest bikes. It's a matter of scale — a size 45 or even 48 frame with 650c wheels is more proportionally similar to a 54 with 700c wheels. 650s have lost popularity because of the compatibility challenges of riding 650c in a 700c world, but if you can accept the minor inconveniences and accessory limitations, small wheels make sense. They can improve handling, acceleration and eliminate the toe overlap that plagues some small tri bikes with 700c wheels.
The crank lengths spec'd on the P2 reflect the trend to shorter arms, although Cervélo hasn't gone extreme. Basically, every size has a crank that is one step shorter than typical. Sizes 45, 48 and 51 have 165mm cranks. 54 and 56 come with 170s and the biggest sizes are spec'd with 172.5mm crank arms. Shorter cranks help relieve stress on the hips when tucked into a demanding aero position.
RELATED: Tri bike buyer's guide
I've only ridden this bike twice. That certainly isn't enough to learn about a bike's ride characteristics, but since the frame is identical, I will share some insights from a long-term P3 test. That bike (and presumably the P2) is toward the center of the spectrum from stabile to agile. It's right in the sweet spot. It is plenty nimble to whip through technical descents and the frame seems to respond in unison — there is not sway or lag when pressing the bike into a deep corner. Cervélo cites a 16.4 percent improvement in head tube stiffness over the Classic P2 (the new name for the original P2) and the difference is pronounced.
It is a little more eager to turn than some tri bikes, and takes the slightest bit of input to stay on track when riding in the aerobars or reaching for a bottle. Frame stiffness is impressive when kicking over steep hills or sprinting for a town road sign.
Cervélo had bikes in all sizes ready to sell right now. Bike shops will start to get this bike almost immediately and the Classic P2 will gradually phase out.
Slashing component cost is how Cervélo is able to sell bike built on this impressive frame for $2,800. Most parts are decidedly low-end. Here's the spec list:
Aerobars: Profile Design T4+ Wing
Basebar: Profile Design T2 Wing
Shifters: Shimano Dura-Ace TT 7900 10 speed
Crankset: FSA Gossamer BBright 50/34
Bottom Bracket: BBright PF-30
Brake Calipers: FSA Gossamer Pro
Rear derailleur: Shimano 105 5700 10 speed
Front derailleur: Shimano 105 5700 10 speed
Cassette: Shimano Tiagra 11-25
Chain: Shimano Tiagra 10 speed
Saddle: Fizik Arionne Tri2
Wheels: Shimano R501 (700c) and Vision Team (650c)
Tires: Vittoria Rubino Pro 23c
The Profile Design aerobar is exceptionally adjustable yet still compact and clean. Plus, I find its grips and pad to be ergonomic and comfortable. The Shimano R501 wheels are durable and reliable and the Dura-Ace TT shifters precisely click through gears. Those parts aside, the rest of the kit has shortcomings compared to some bikes in this price range.
Cannondale's Slice 3 Ultegra ($2,820) has primarily Shimano Ultegra 6800 11-speed components. The $2,900 Quintana Roo Lucero Lite is spec'd with mostly Dura-Ace and Ultegra 11-speed. For $2,200, Felt offers the B14 built with a SRAM Rival 10-speed group. Cervélo's current P2 Ultegra has an SRP of $2,600 with an Ultegra 10-speed kit. All these bikes are in the same price range (or below, in the case of the Felt) with substantially superior parts kits.
The P2 frame arguable outstrips all those bikes, and possibly any option in the $3,000 ballpark, and you have to value frame performance over componentry for the P2 to make sense. A few hundred dollars of upgrades to the cassette, chain and possibly derailleurs on the P2 and its groupset begins to rival the others at this tier, but then the total price of the bike starts to add up. And component makers are moving beyond 10-speed kits like this one in favor of 11. The value proposition of the P2 is clear: Splurge on a great frame and accept compromise to the components. Aerodynamic efficiency, mechanical simplicity, nimble-yet-steady ride and intelligent fit are some of the pay-offs. Personally, that's a bargain I'd be thrilled to make.