World Records for the Rest of Us
Fastest marathon dressed as a hot dog? "Joggling" triathlons? Yes, these records exist, and you should go after one.
Heading out the door? Read this article on the new Outside+ app available now on iOS devices for members! Download the app.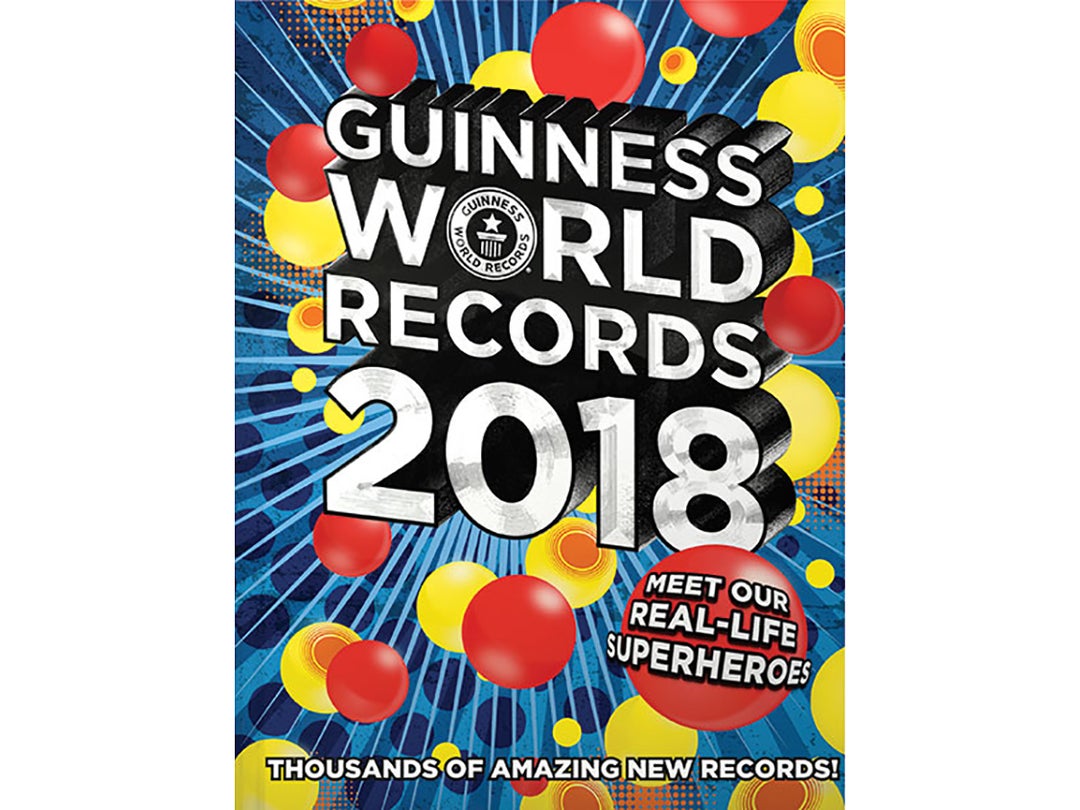 Most of us will never know what it feels like to set a world record in the 100-meter dash. And most of us will never even get the opportunity to contest any one of Michael Phelps' pool records (and it would be mostly embarrassing if we did).
However, almost anyone can rent a gorilla suit and summersault their way through a 10K—and sometimes that's all you need to be a world record holder.
Since 1954, Guinness World Records has logged every kind of record imaginable, from longest fingernails (18 feet, 10.9 inches—good luck getting a wetsuit on) to the largest collection of teddy bears (8,026).
The book is related to the beer. Back in 1954, Guinness's managing director needed to settle a bar argument regarding the fastest game bird in Europe. Low and behold, the info didn't exist anywhere, so he started a book full of random "best of" trivia. Today, if you can think it up, you can go for it.
So, you want to go for the longest underwater unicycle ride record? We've got you covered. Here's everything you need to know to spice up your winter training by throwing a wonky record attempt into the mix. Well, everything you need to know, except how to ride a unicycle underwater. That's up to you to figure out.
Enjoy the Ride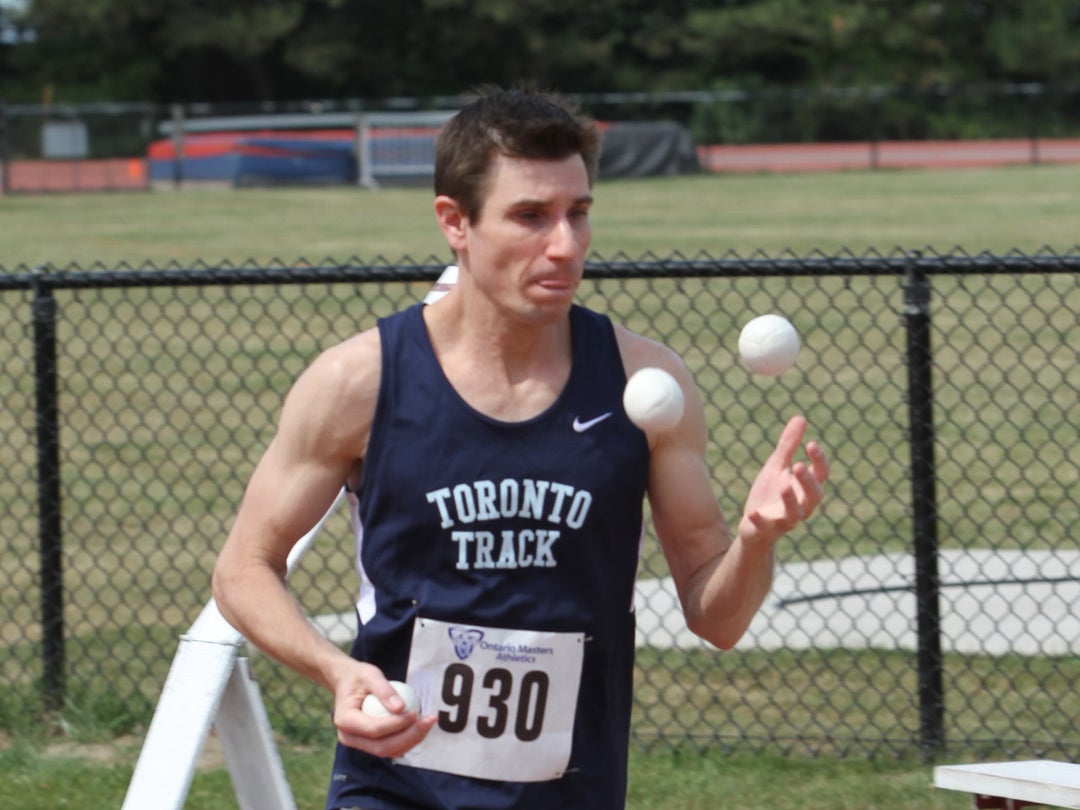 When Michal Kapral was a kid, he was obsessed with one thing: Guinness World Records. "I always tried to think of records that I could try and break," says the 46-year-old Toronto resident. First, he tried to eat the most saltines in one minute, but that just turned into a salty, dry-mouthed disaster. Then he stumbled upon the record for fastest marathon while juggling. "I was a kid, so I thought it was hilarious," he says.
Hilarious? Yes. Doable? Maybe. He was competing for his local track team, and he had just learned to juggle. "So I went to the park to see how it worked. I found out quickly that the arm swing of running matches the toss pattern." He was a natural.
Then life happened, "and I promptly forgot about world records and lived my life for 20 years. For some reason, when my first daughter was born, I started thinking about records again."
Kapral holds the record for the fastest half marathon (1:20:40) and marathon (2:50:12) while "joggling", the technical term for running while juggling. While his attempt originally began as kind of a gag—he made a joke about it to a few colleagues and then got locked into trying it—he's now firmly committed to daily joggling. "I really enjoy it. I run my commute home, and it feels weird if I'm not juggling," he says, adding, "my kids think it's normal to have your dad joggle home from work."
Kapral has thought about doing other records and even started training for the "fastest marathon while running backward" record. "It's really hard." He later quit that venture and decided joggling is where his heart lies.
Get Logistical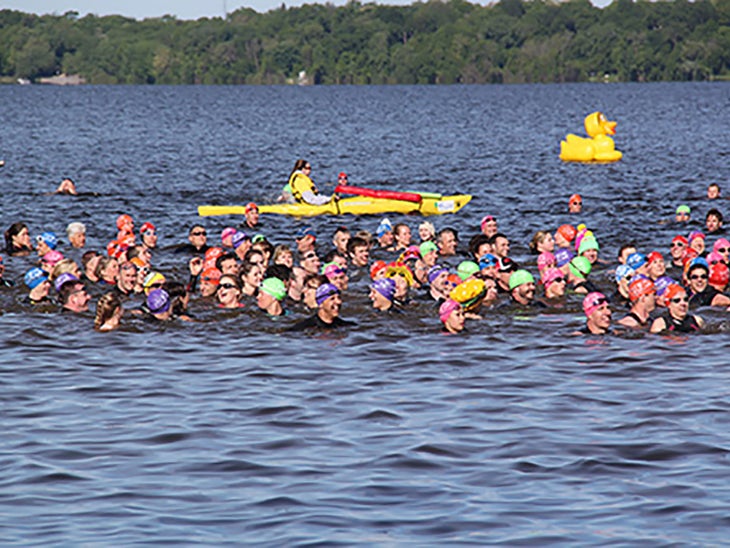 In 2013, 469 triathletes jumped into the water at the Buffalo Triathlon in Buffalo, Minnesota, and set the record for the most people treading water at one time.
It had seemed like a good idea to race organizers: You've got all these swimmers in one place, why not try to beat the record? However, in practice it was kind of a nightmare, says one of the race organizers, Bill Corcoran.
"It was a cool day and the water was cold—in the high 60s," he remembers. The Buffalo Triathlon starts in waves, so after the record attempt, most triathletes had to get out of the water and stand around in the chilly morning air to wait for their group's start. "It actually kind of hurt the registration for the next year," he says, adding that many racers were not thrilled with starting the race in a near-hypothermic state.
Document, Document, Document
When you decide to go after a record, there are two ways to do it. "You can have someone from Guinness fly out, or you can do the documentation yourself, but it's very involved," says Ronnie Delzer, a pro ultrarunner who, in 2016, set the record for most miles run on a treadmill in 12 hours (89.38 miles!). "I actually think the documentation part was harder than the setting-the-record part," he adds.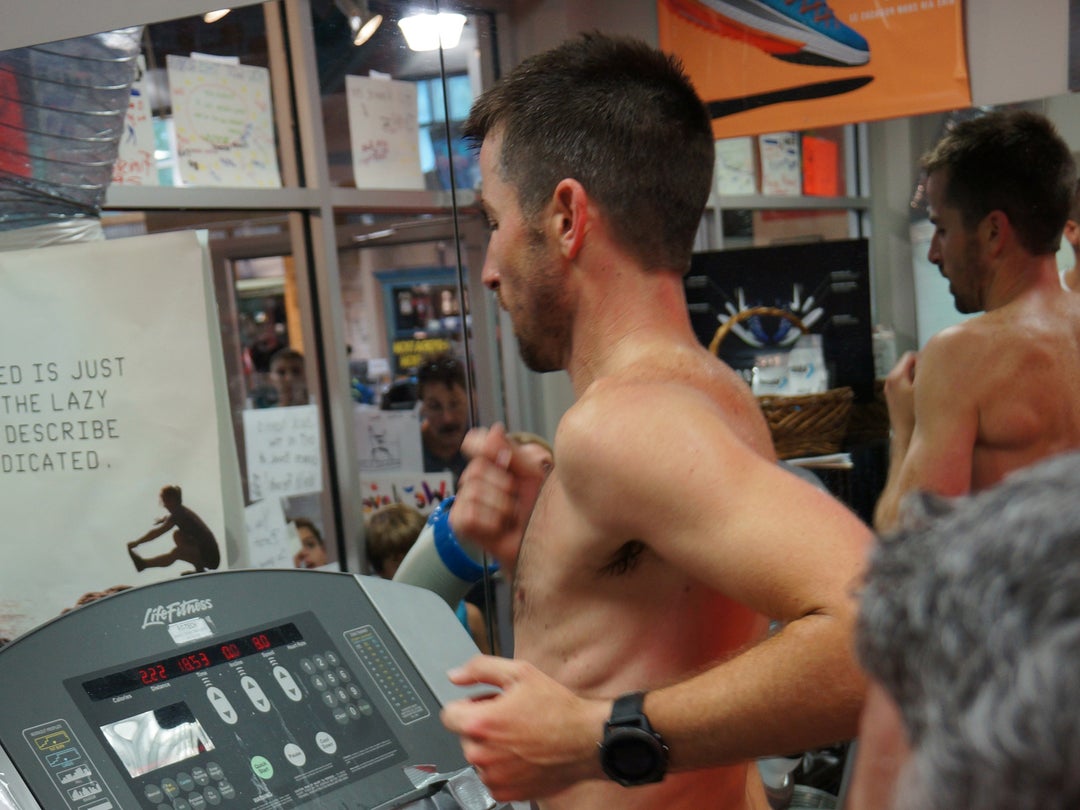 Delzer had two independent volunteers on site taking pics of the treadmill's display every few minutes. It seemed like overkill at the time, but then disaster struck. "We tripped a breaker about 1-2 hours into my attempt," he says. The treadmill reset itself, but thanks to the photos, they were able to piece together exactly how many miles he'd run.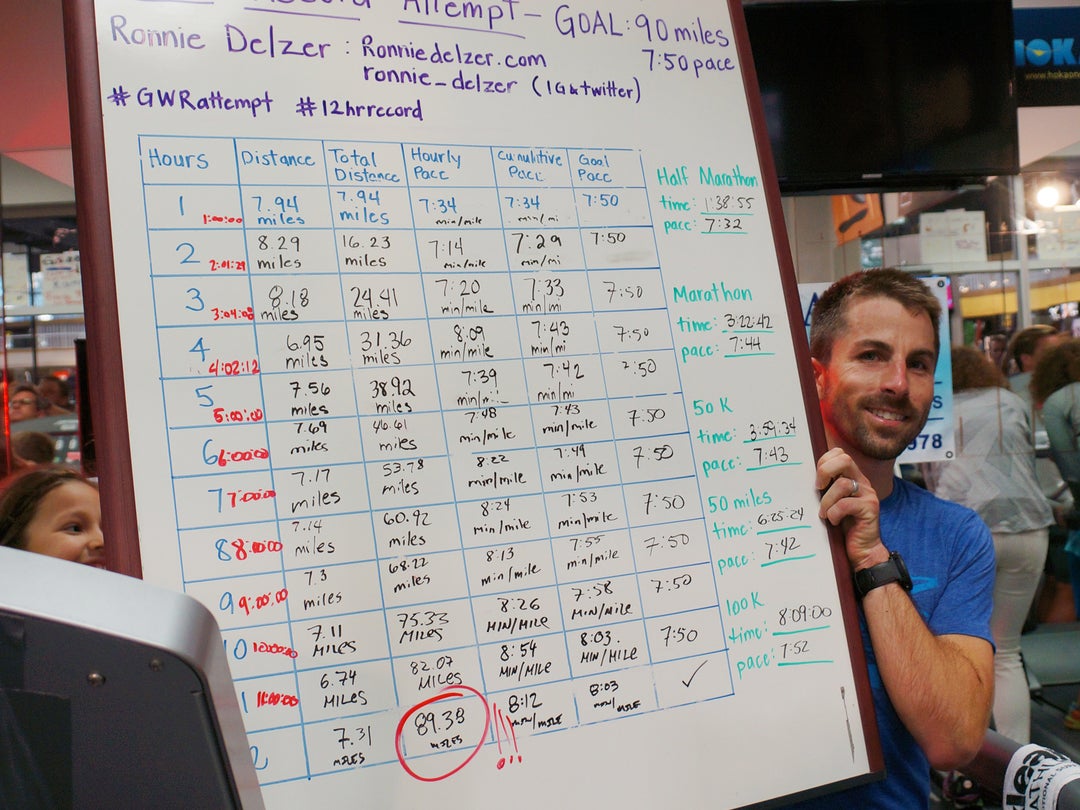 Gather Your Squad
The record for the longest continuous spin class is held by a group from the Anytime Fitness gym in Christchurch, New Zealand. Matty Lovell, who helped facilitate the 26-hour, four-minute, and 58-second class, says amazing helpers were the only reason they made it past the 24-hour mark. "It's about the people. We had a great and incredibly tough group of riders, an amazing support crew, devoted witnesses, helpers, sponsors, and that's what really made it possible—a great team."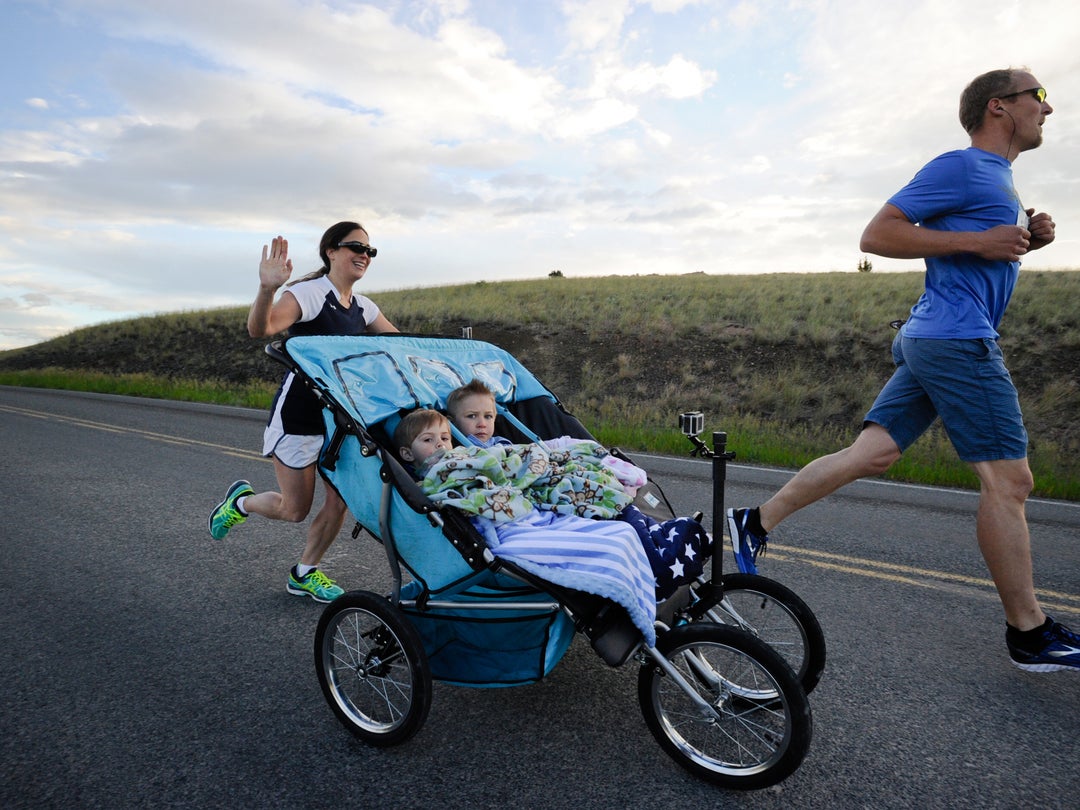 Theresa Pitts, who once held the time for fastest marathon while pushing a triple stroller (4:25:37), could not agree more. But in her case, her squad was her kiddos. "It was hard for me to find a sitter for training runs, so I just started bringing my kids in a stroller. And then it was like they were my teammates, and I didn't want to race without them," she remembers. On the morning of her record attempt, having her kids along for the ride (literally) is part of what kept her pushing all the way to the finish.
It's in the Details
A world record requiring three young children to sit still for four hours is tricky—even without the running part. To nail it, Pitts packed her stroller with toys to distract her kids. "I even adjusted their sleep schedules a little bit," she says. She kept them up a bit late, then got them up extra early, so they'd nod off for a good chunk of the race.
Lovell says the playlist was one of the details that made 26 hours on a spin bike seem just a little more bearable. "We had not only picked all the songs, but choreographed every single tune just like a regular spin class—it was not just pedaling for 26 hours—it was a spin class with every song having different RPMs, speed, timing, etc. It was crazy."
Plan to Fuel
This is just like any other race—except you're either on a stationary bike, or riding a unicycle, or juggling as you go. Still, if your record attempt is an endurance one, you're going to need snacks.
First: Read the rules carefully. For joggling, you can only stop tossing if you're not making forward progress, so stopping for water means you have to stand still as you drink. For this reason, Kapral spent a good bit of his training learning to survive with minimal food.
For the spin-class record, Lovell and his colleagues had volunteers bring snacks to riders. And if your record attempt includes kids, overpack the snacks because a hangry toddler melting down at mile 18 is the last thing you need.
Find Your Motivation
After 14 hours on a spin bike, things get real. And by real we mean raw. And by things we mean your butt. In moments like that, chasing personal glory may not be enough to keep you motivated. Andy Beale, a friend of Lovell's, organized the spin record attempt. He did it because he wanted to raise money for a child who needed a kidney transplant. Lovell says that when things got especially rough, the motivation of raising money for someone else helped push them through.
It's the same for Pitts, who says she just wanted to have a fun experience with her kiddos. "I don't think I'd go after the record again. I just want to have fun and keep moving with my kids," she says. Though, as she's currently pregnant with baby number nine, she says she does have her eye on a four-child stroller … and the record attempts that pushing a quad could bring.
Can't Go Fast? Go Often—And All Over the Place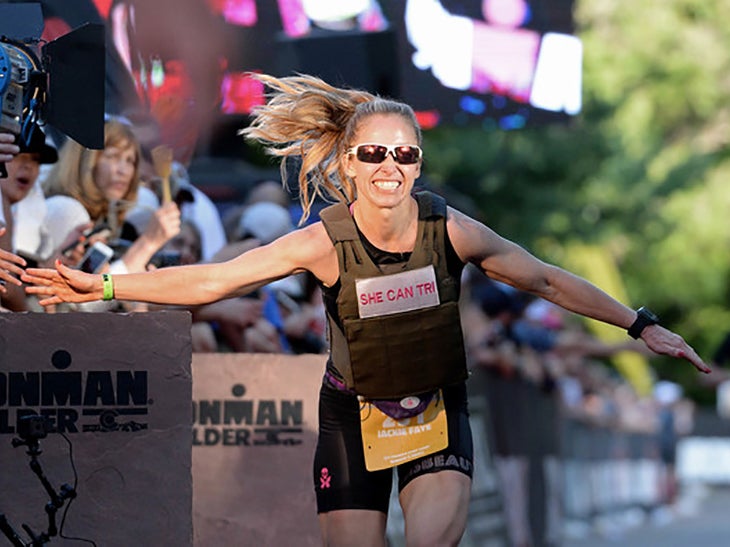 Geographic challenges are the perfect option if you doubt your ability to joggle through a triathlon. Earlier this year, journalist Jackie Faye set a world record by becoming the first woman to complete six full-distance Ironman events on six continents in one year.
"I decided to do it as a launching platform for a non-profit I was starting called She Can Tri," she explains. "I knew that in order to get attention around my organization, I had to do something a little crazy."
From June of 2017 to June of 2018, Faye hopped between Australia, South Africa, Switzerland, Argentina, Taiwan, and Colorado. In between, she returned to her work in Afghanistan.
Doing these events all over the world was a great window into how wonderful the worldwide tri community is, she says: A friend flew Faye's bike from San Diego to Argentina for her, when she was flying directly from Afghanistan; and in Switzerland, a volunteer hosted her for two full weeks. "My train was delayed—it wasn't going to get in until 3 a.m. I told her not to worry about picking me up, that I'd get a hotel. She came and picked me up at 3 a.m. anyway. I have friends that I've known forever who wouldn't do that for me," she says.
A multi-location record is also a killer test of your organizational skills. Looking back on it, Faye says she wished she'd started her journey by first doing the lynchpin race in South Africa. "I did it fifth, and that was my only shot at Africa; it's the only [full-distance IM event on the continent]. There was a lot of pressure," she says, adding that if she hadn't completed South Africa, the four races before would have been for nothing. Her tip to anyone doing something like a 50-state challenge is to get the states with the fewest race options out of the way first.
Priorities
Triathletes are generally good at cutting through the chaff and keeping our lives tight—after all, we have two-a-day workouts to get through. But Faye says that when it came time to train for six Ironman races in one year, she was forced to zoom in on what mattered and left everything else behind. "I really had tunnel vision, and when it came to relationships, it was either you're with me or you're against me." She made time for those who were supportive of her goal and left the naysayers behind. "It really helped me focus on the relationships that mattered," she says.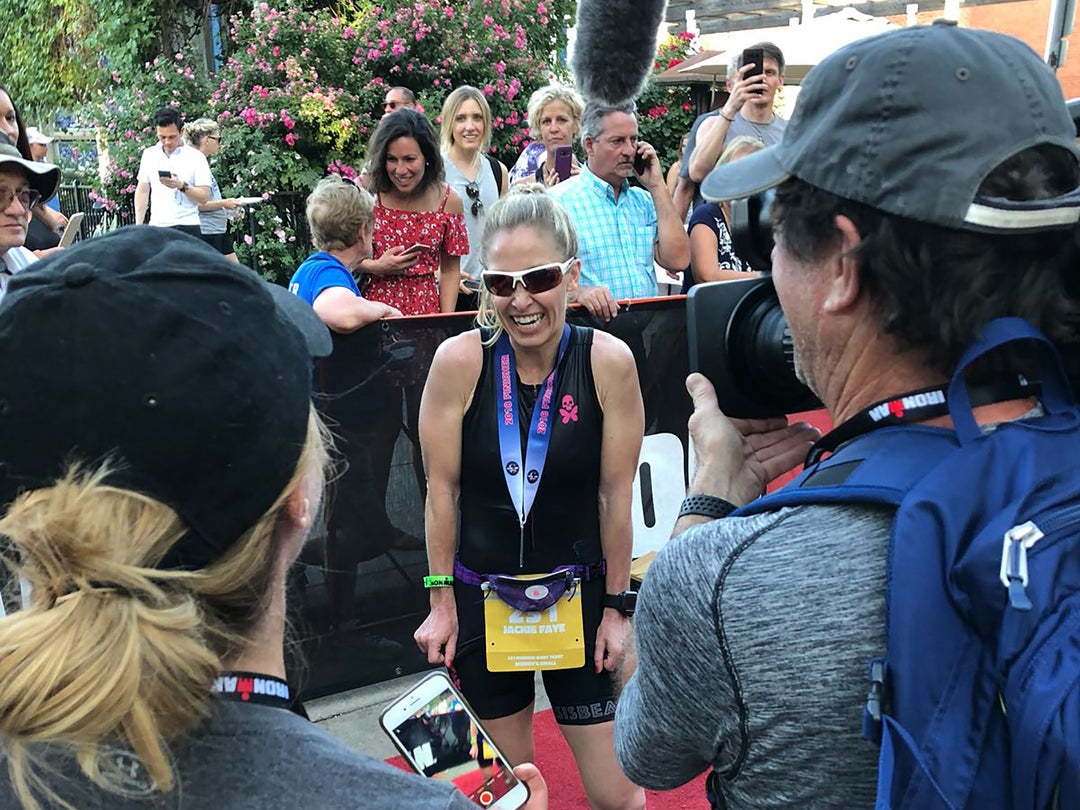 Faye had to control expenses too. Six full-distance Ironman events in a year was a huge financial investment. "I needed to eliminate one big bill, so I got rid of my house where I was living in California," she says. For a number of months, she crashed on couches across the globe. Obviously, you don't have to go to this austere extreme, but, if you want to tackle a multi-event record, know that it can be an expensive endeavor.
Have Fun!
We hate to break it to you, but you're not going to strike it rich after you set a record for longest unicycle ride dressed as a Lord of the Rings character. Nor are you really going to joggle your way to celebrity status. So, although not every moment of your record attempt is going to be fun, do try and remember that, at the end of the day, this was something you embarked on as a way to spice up your tri life. The bragging rights? Well, those are just a bonus