Tri Wedding: The 70.3-Mile Walk Down the Aisle
This Brazilian couple, clad in bride-and-groom tri kits, wed at the finish line of Challenge Cerrado on April 22.
Heading out the door? Read this article on the new Outside+ app available now on iOS devices for members! Download the app.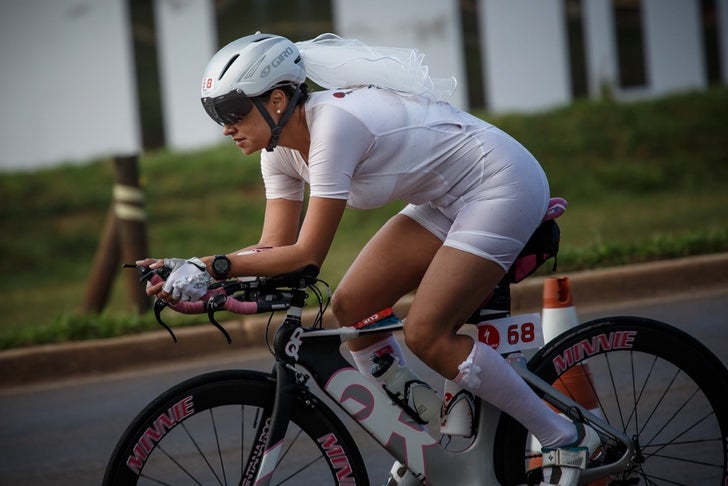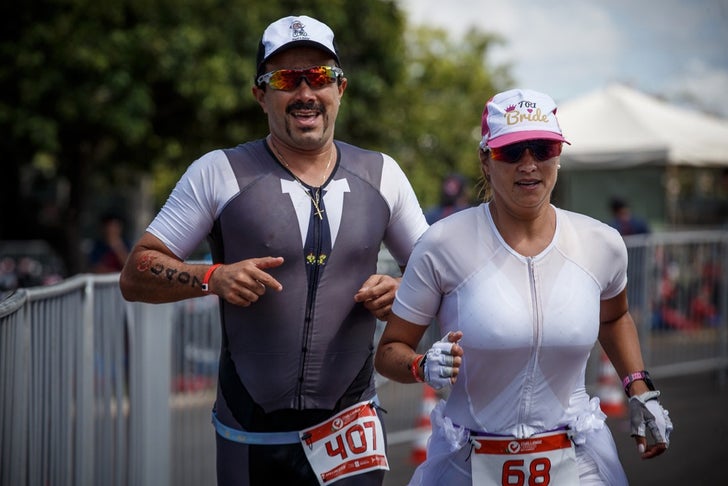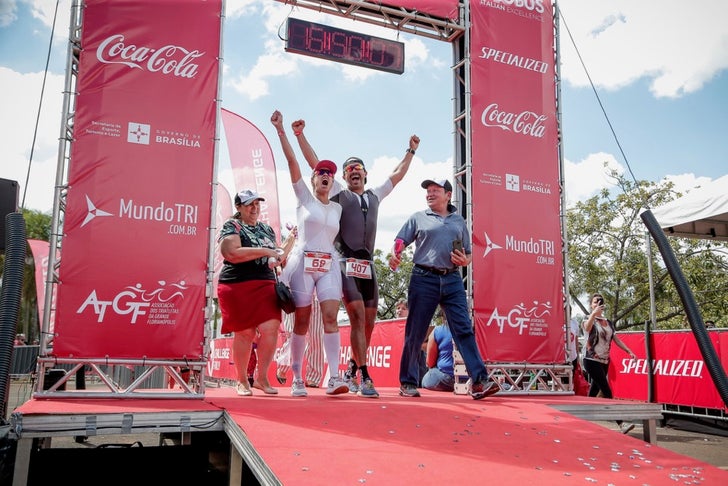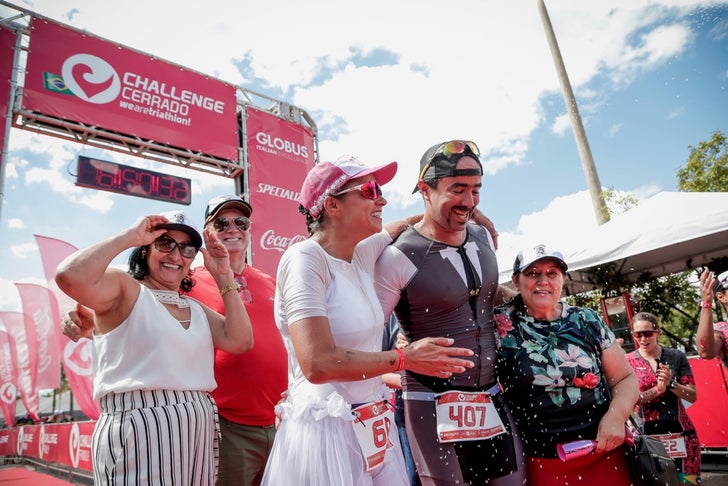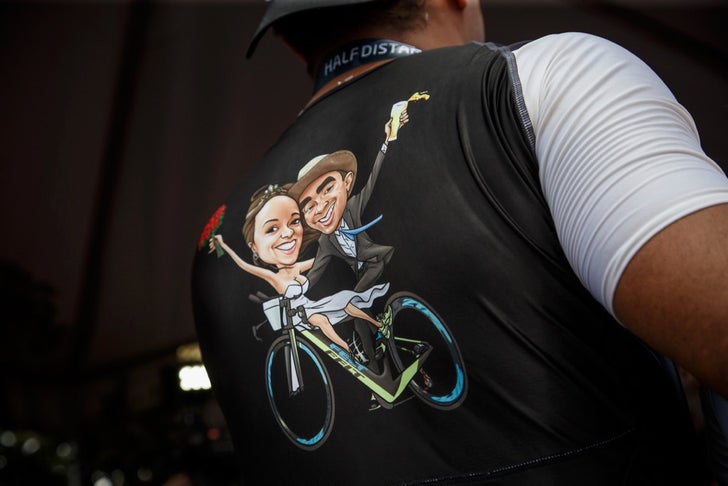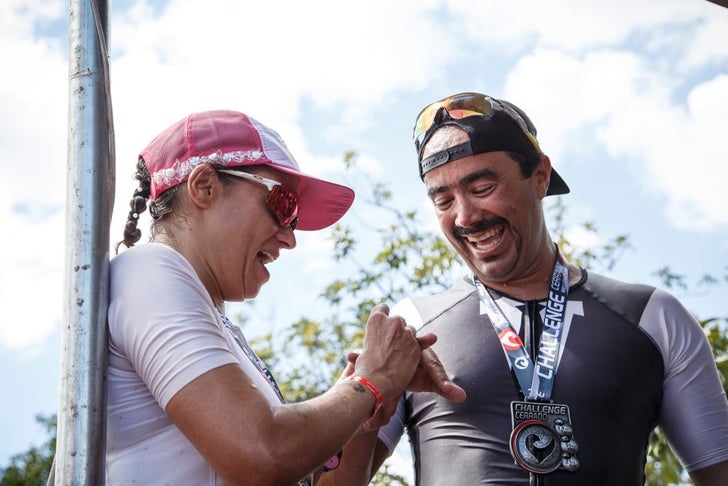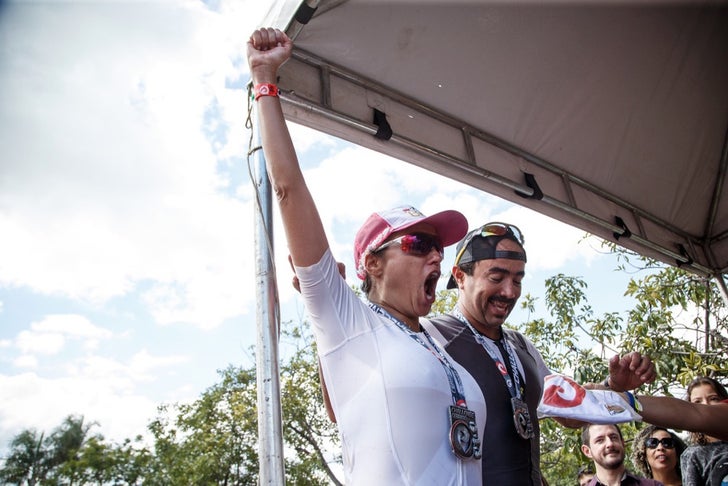 For Raquel Lopes and Rodrigo Pinto, the walk down the aisle was a long one—70.3 miles, to be exact. The Brazilian couple, clad in bride-and-groom tri kits, wed at the finish line of Challenge Cerrado on April 22.
It was a fitting celebration for the pair, who met at the pool while training for a triathlon in 2014. "I was starting triathlon and went swimming at the same swim team where she was," recalls Pinto. "We were swimming together, and soon found we had the same interests, we went to the same places, the same events and competitions."
Pinto tentatively proposed before Ironman 70.3 Hawaii in 2017: if Lopes and Pinto, who entered as a relay team, finished the race, they would marry. When both crossed the finish line, Pinto announced, "The challenge happened, we fulfilled it, and now we are going to marry."
Initially, the idea of a triathlon wedding became a running joke for friends and family of the couple—after all, they got engaged at a race, why not marry at one, too? But as Lopes and Pinto were planning their destination wedding in Cancun, Mexico, they learned that Challenge Family would be putting on a race in their city of Cerrado.
"Raquel was always in love with triathlon, but had never done a long-course race on her own," says Pinto. "When the half-Iron Challenge Cerrado came up 10 days before our wedding, in our city, it was a sign! I made another proposal: I'll help you train, and I'll marry you at the finish line."
Lopes accepted, and they quickly went about planning their special triathlon kits for their special day.
At Challenge Cerrado, the couple swam, biked, and ran side by side. After crossing the finish line with friends and family in tow (Challenge Family races are famous for allowing family members to accompany the racer at the finish line), the father of the bride performed a quick ceremony. Rings were exchanged, rice was thrown, and a toast was made.
After the race, the couple learned they both qualified for the Challenge Championship. After their honeymoon in Cancun, Mexico, they will travel to Samorin, Slovakia to race.