Triathlete's Big Monthly News Digest: May 2023 Edition
We round up all of the most important triathlon news of the month, plus give one big hot take on one big, burning topic: triathlon broadcasts.
Photo: Challenge Family, Professional Triathletes Organization, Alexander Scheuber/Getty Images
Heading out the door? Read this article on the new Outside+ app available now on iOS devices for members! Download the app.
In last month's Big Monthly Digest of triathlon news, it felt as if the triathlon train had finally left the station following its customary, sleepy break over winter. That momentum has continued, and triathlon now feels like a runaway freight train, barreling full speed ahead with headlines, storylines, and fast-paced racing.
As is the case for every month, we're rounding up all of that tri news for you, so you can jump back into your local triathlon club and have everything to talk about and all the answers. Go one step further and start a debate amongst your peers after you read my Hot Take about triathlon broadcasts at the end of the article.
Video: Triathlete's Big Monthly News Digest
A mega-loaded May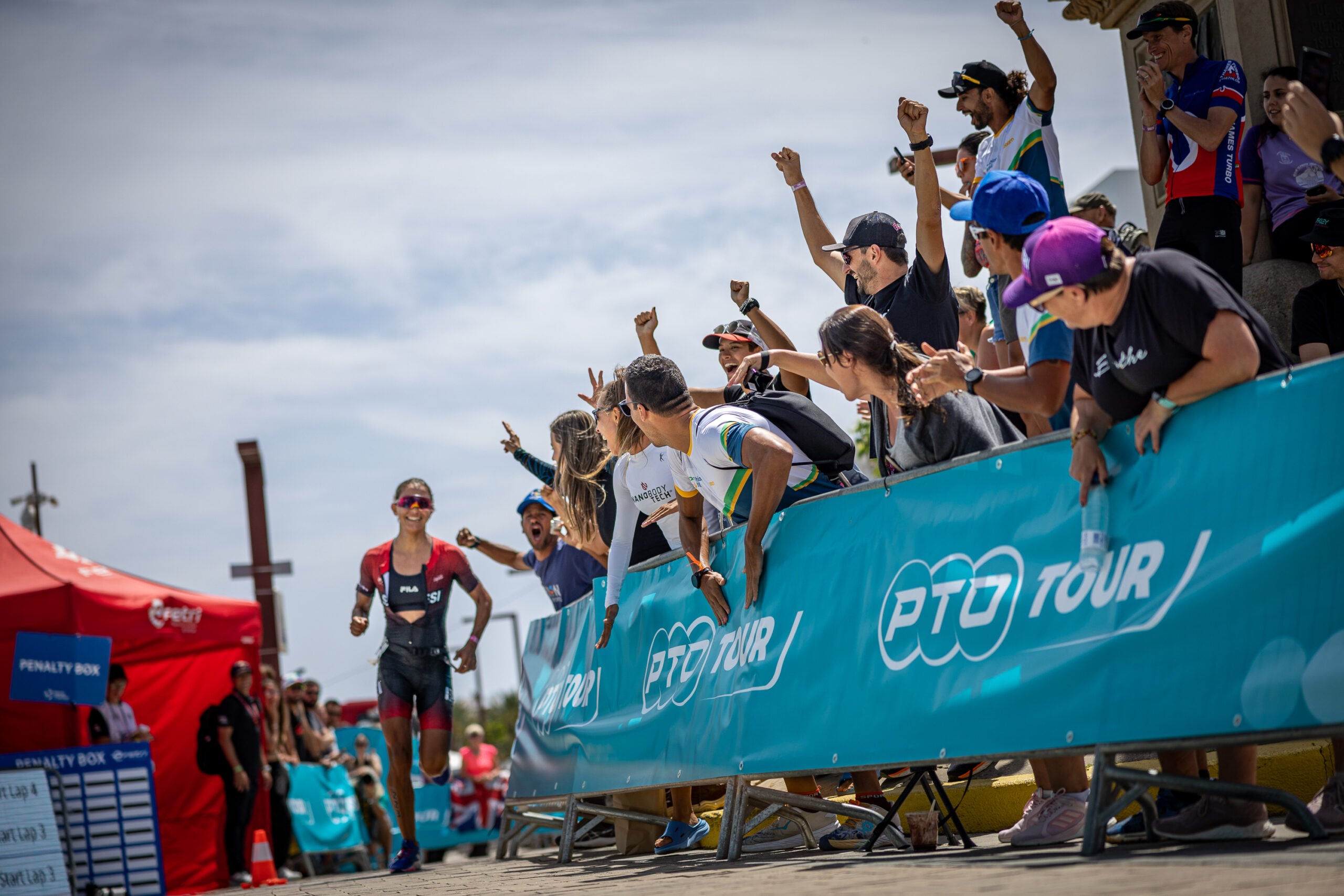 May 2023 will probably go down in the books as being the most jam-packed professional race calendar to date. We had the PTO starting its year on the party island of Ibiza, where some of the top professional men and women (including four GOATs of our sport in Jan Frodeno, Alistair Brownlee, Kristian Blummenfelt, and Anne Haug) fought for their share of the $100,000 prize purse.
But – by design – they weren't alone, with the entire island being overrun with World Triathlon events held in conjunction with the PTO event. Ironman wasn't going to let them have all the fun, and held 70.3 St. George, 70.3 Marbella, and Ironman Australia all on the same weekend as well.
Only two weeks later, we had another huge weekend with seven races including Ironman Lanzarote, 70.3 Kraichgau, 70.3 Aix-En-Provence, and the Challenge Championship in Slovakia. Naturally, all of that racing provided ample opportunity for surprising victories, heroic stories, and hot takeaways, as well as many position changes within the new and improved PTO ranking system.
Missed the action? Check out these links to catch up on all the race action from May:
Triathlon's new power couple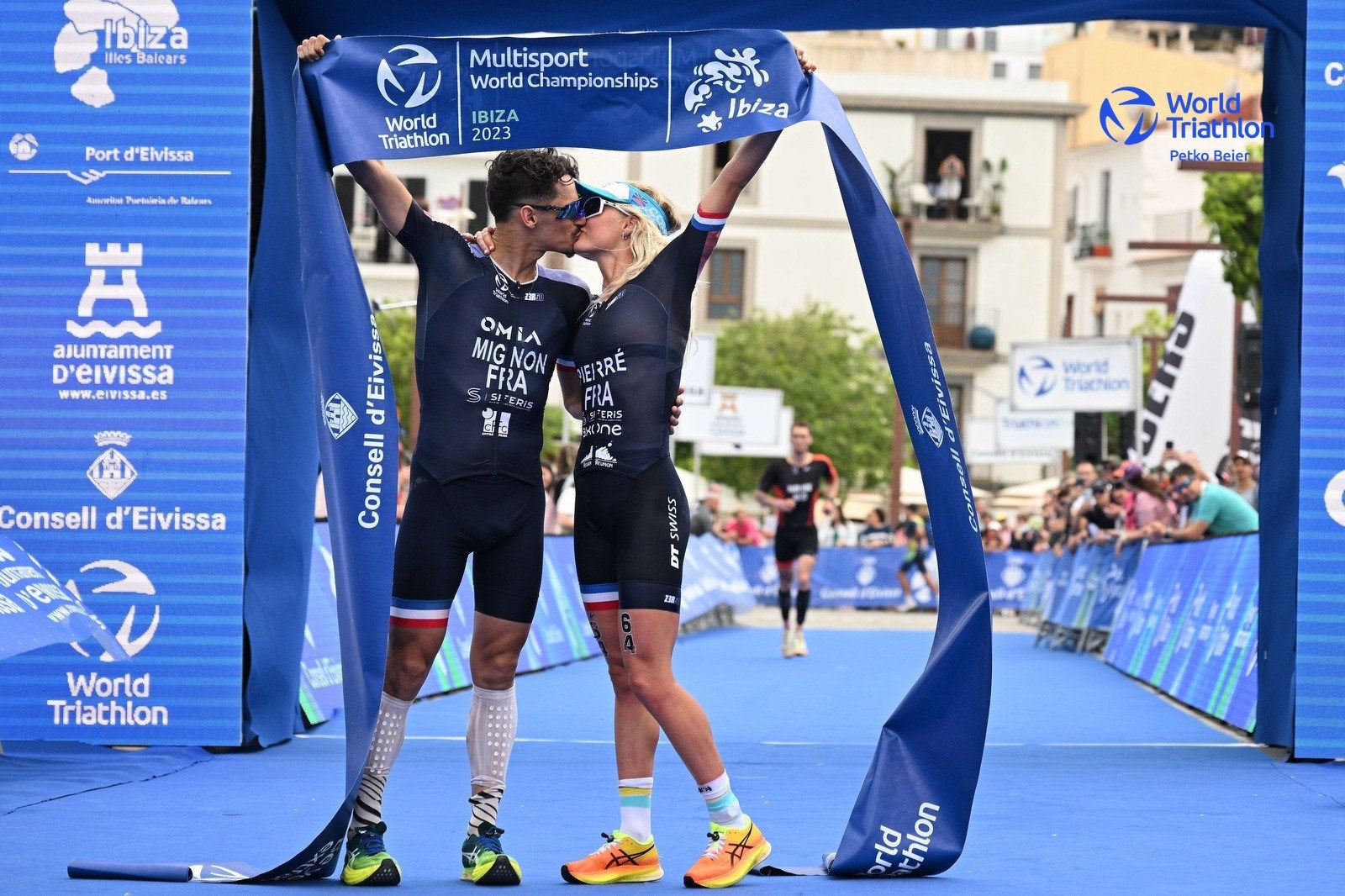 Move over, Chase and Gina: There's a new triathlon power couple in town. Marjolaine Pierre and Clement Mignon are taking #relationshipgoals to a whole other level. At the Long-Distance World Champs in Ibiza, Mignon and Pierre won their respective men's and women's pro races, simultaneously becoming world champions. This young French couple clearly makes a great team, and we're excited to see if another triathlon duo is able to repeat simultaneous wins to snag the crown.
Sam Long fires coach, secures back-to-back wins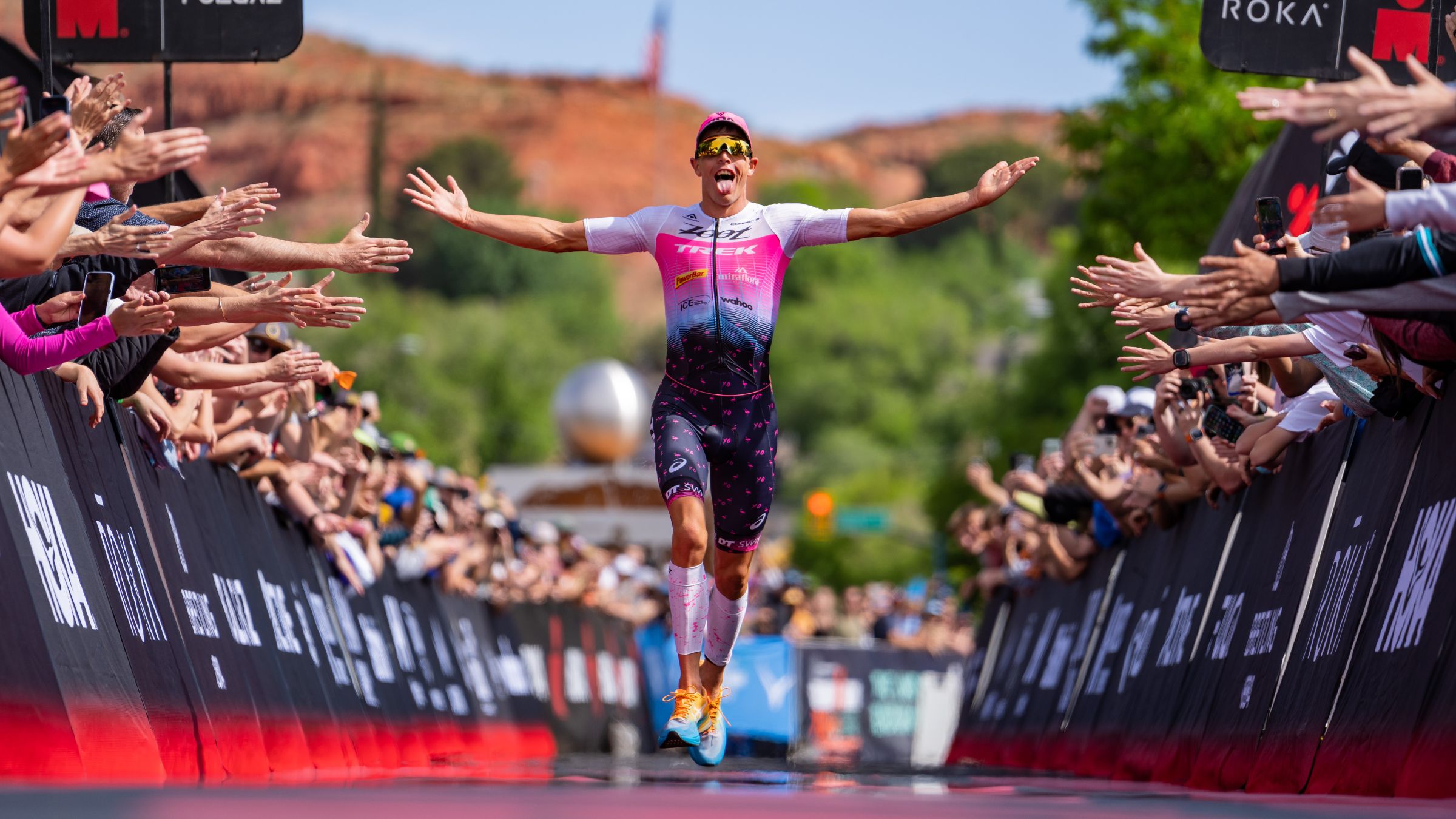 Sam Long couldn't let everyone on that Spanish island take all the attention. The American powerhouse impressively went back-to-back with wins at the North American 70.3 Championships in St. George and 70.3 Gulf Coast. In both of those races, Sam took down close rival Lionel Sanders with performances that have some wondering if this is the year we see him on a world championship podium.
However, his impressive performances turned out to be only part of the story. Whispered rumors about his coaching were finally answered in a YouTube video following the St. George race, where Long explained that he had fired his coach, Dan Plews. Deciding to fire a highly-acclaimed coach (Plews' success stories include reigning Ironman World Champion Chelsea Sodaro) must not have been an easy thing to do, especially after only a few months of working together. However, Long has opted instead to coach himself and after those two results, few can argue against his decision.
Brexit woes for Lucy Charles-Barclay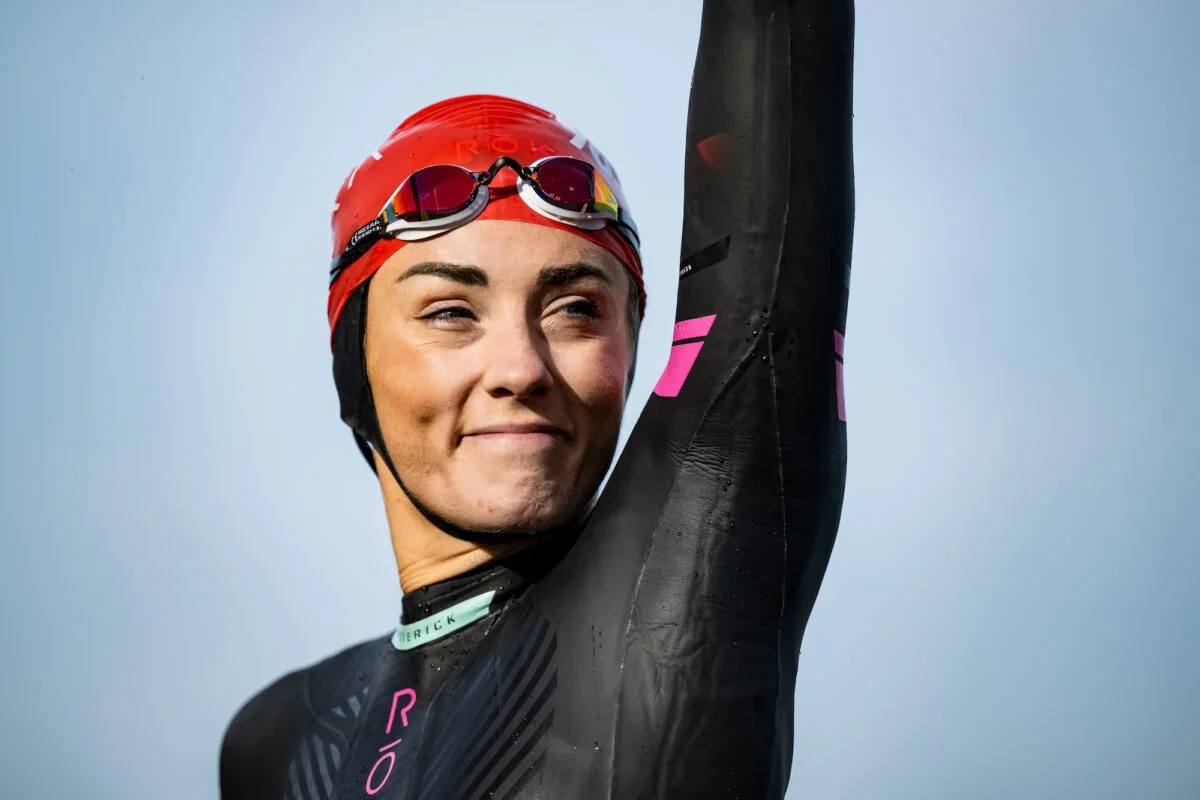 Lucy Charles-Barclay encountered a problem that might have many of her fellow British triathletes rethinking their schedules and pulling out their calendars. After discovering she had used 88 of her allotted 90 days in the Schengen area (which consists of 27 member countries that are mostly part of the E.U.), Charles-Barclay found herself in a bind en route to racing Ironman 70.3 Kraichgau.
Following Brexit, the rule for British citizens has changed to allow for no more than 90 days in the countries within a 180-day period. Because Charles-Barclay was training in Lanzarote, which is a part of the Schengen area, for most of the early year, she unknowingly burned through 88 those days, Despite her best attempts with immigration lawyers to obtain a visa, the 2021 70.3 World Champion could not find a way around it.
Remarkably, she managed to coordinate a logistical miracle to get to 70.3 Kraichgau in Germany just before the start gun fired, pulling off an extraordinary second place. As you can imagine, It wasn't long after the award ceremony that she was on her way back to Britain.
Paris prepares for Olympic triathlon swim by cleaning up the Seine
Olympic athletes will be keeping an eye on the water quality in Paris after the course maps were recently released, showing a Seine River swim taking part right in the heart of downtown. An article in the New York Times highlighted the massive $1.5 billion dollar undertaking the City of Paris has been focused on since 2020 to make the Seine swimmable. The complexity behind the plan is evident, involving "thousands of new underground pipes, tanks, and pumps designed to prevent damaging bacteria from flowing into the Seine."
The possibility to swim in the Seine was one of the reasons why Paris won the bid for the 2024 Olympics, so the pressure is on for the city's engineers in the next several months. So far, tests have been coming back with a 90% "fair" result.
This isn't the first time a massive undertaking has been implemented to clean up waterways ahead of an Olympics – back in 2021, we reported on a similar cleanup effort for the Tokyo Olympics.
Norwegians announce ambitious race schedule
Kristian Blummenfelt and Gustav Iden, no strangers to ambitious plans, have announced a race schedule that has some wondering if they've finally taken on an impossible challenge: three massive races in just ten days, going from Europe to Asia and back. Those August races include The Olympic test event in Paris on August 18, the PTO Asian Open in Singapore August 20, and the 70.3 World Championships in Finland August 27. At this stage, I wouldn't be surprised if the dynamic duo, who have said short-course triathlon and making the Paris Olympic team is their current focus, will decide to throw in the Ironman World Championships in Nice a few weeks later. Why not? Add that in, just for the fun of it.
RELATED: The 2023 (Must-Watch) Pro Triathlon Calendar
London Triathlon becomes Challenge London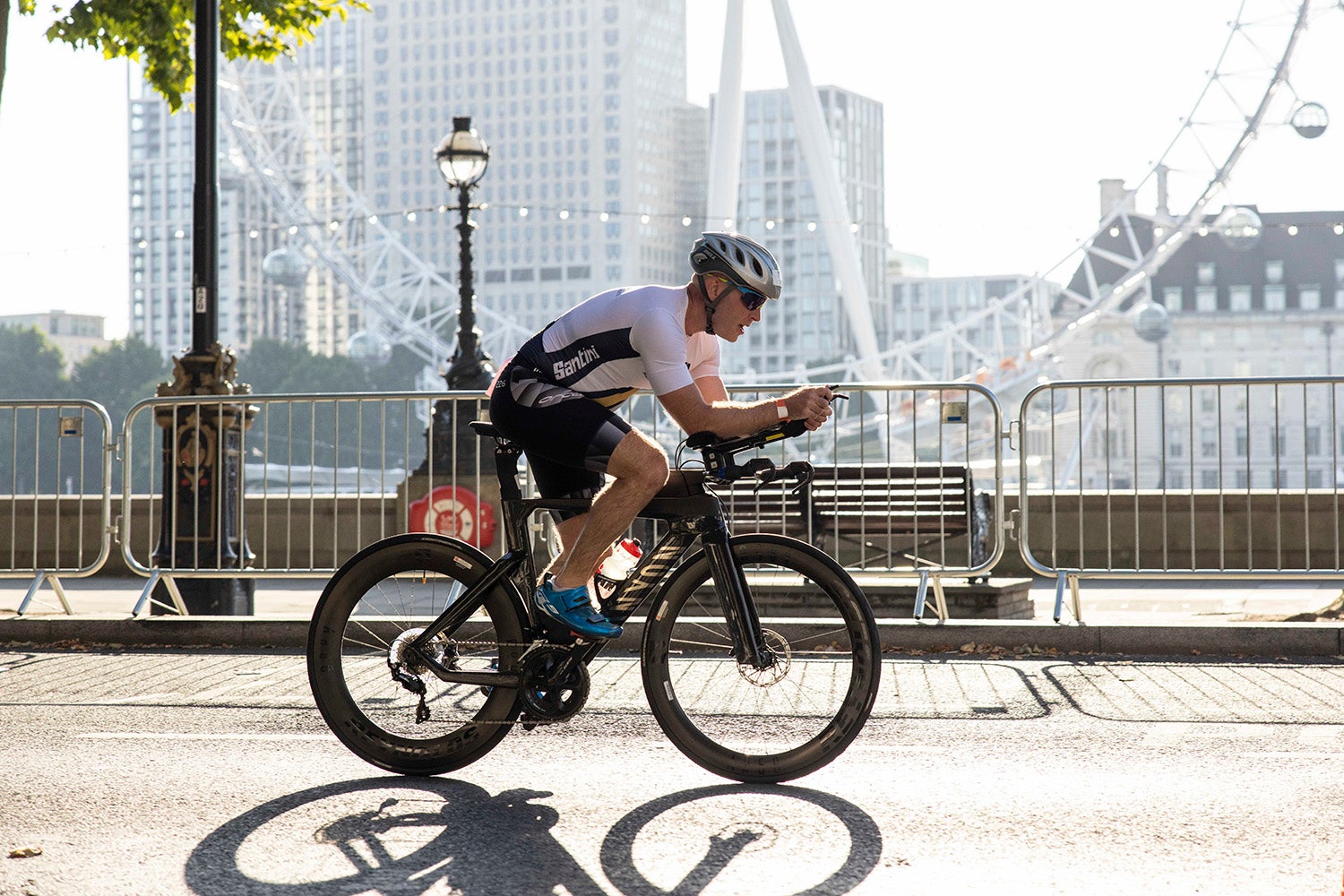 Challenge Family has taken over the world's biggest city center triathlon. The London Triathlon will now become Challenge London, and a middle-distance race has been added to replace the previous "Olympic Plus" distance. This allows the event to host professional triathletes looking to test themselves at the reinvented competition. Joe Skipper is one athlete who has expressed interest in toeing the start line in the future, as well as Emma Pallant-Browne, whose first-ever triathlon was the 2012 London Triathlon.
Emma Pallant-Browne lauded for normalizing menstruation in sports
Emma Pallant-Browne made waves on social after an action shot from the PTO Ibiza race showed the pro triathlete with minor menstrual leakage. In response to a comment saying, "not the most flattering pic…surely you can crop it a bit better," Emma responded that it's something that she doesn't mind, as menstruation is a normal part of her body's biological functioning. She went on to explain that some days it doesn't matter which tampon she uses, as for her races lasting over three hours, her flow is just too heavy. The candid response was applauded by many for normalizing periods, with fellow pros like Rach McBride commenting, "Love this! Periods are nothing to be ashamed of. Thank you for showing up unapologetically, Emma!"
In an interview with thenewsmovement, Pallant-Browne said that she didn't even notice the leak to begin with. She also says in the interview that if it inspires one girl to race on her period, it's "job done" and that the response has been empowering. She also says she might give menstrual cups a go (which an editor at Triathlete has also endorsed).
"We don't need to glamorise anything"

At a recent race, a photo of top triathlete Emma Pallant-Browne was shared with period blood on her swimsuit.@EmmaPallant spoke to @Emma_Mid about the photo, and how it can help normalise the conversation about periods in sport… pic.twitter.com/XbuGbQNQBg

— The News Movement (@thenewsmovement) May 26, 2023
Wahoo gets rescued
Even if you don't use a Wahoo product, chances are you know the brand well. The indoor-riding specialist stormed the markets and has even battled against the likes of Garmin in recent years. Despite a boom in sales for the company during the pandemic, however, the business took on a huge amount of debt in the form of a 225 million dollar loan. This loan ended up signaling the beginning of a nightmare, as the company was unable to keep up with repayments. Three months ago, Wahoo was taken over by an assortment of 15 banks, and all looked lost – that is, until a group of funders stepped in to save the brand.
According to founder Chip Hawkins, the "nightmare is over" and Wahoo has "plenty of cash runway" after all the debt has been paid. However, this doesn't mean smooth sailing for the brand: In 2022, Wahoo sued Zwift over their Zwift Hub, claiming it had infringed upon their patents. The five-day jury trial is set to begin in May of 2024.
Bear takes out age-group triathlete

Canadian Kevin Milner is recovering after crashing into a black bear while riding on a North Vancouver conservation reserve. According to a report in the North Shore News, bad timing placed Milner and the bear on the road at the same time, and a split-second decision to swerve around the bear resulted in a panicked collision instead. Milner sustained multiple injuries, including a fractured scapula, cardiac contusion, bruised ribs, and road rash. In an interview with CBC News, Milner praised his helmet for keeping him from further injury. Ironically enough, Milner says he chose that route that day to avoid cars – but never would have guessed that the traffic he would be dealing with would be even worse.
Some good news
84 year-old Tony Handler completed his 326th triathlon at St. Anthony's Triathlon in St. Petersburg, Florida. If that stat wasn't inspiring enough, Tony has also overcome six types of cancer. After being given two years to live with a rare form of pancreatic cancer, Handler decided that he was going to complete an Ironman after watching a race from his hospital bed. He completed that goal at the age of 60. Since then, he hasn't stopped racing and looks to continue going until he "just can't."
Hot Take: When it comes to triathlon broadcasts, it's now or never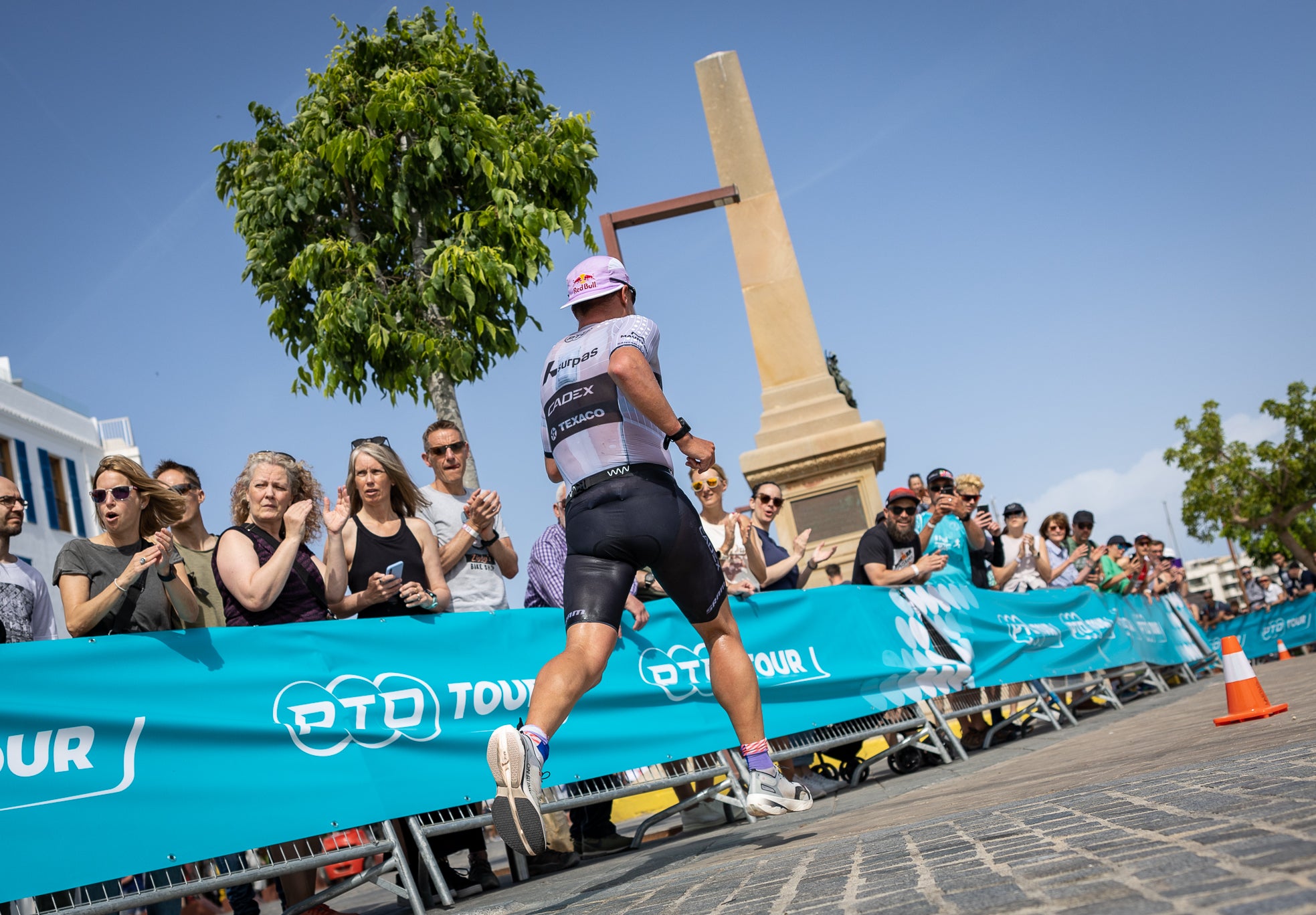 The PTO has been extremely vocal about focusing on making our sport a global one, working to make it a commercial product by promoting the top athletes through a season-long race narrative. This was further confirmed in a recent email to athletes when the news broke that fewer of them would be eligible to compete in their events. Executive chairman Chris Kermode wrote:
"…the changes are to ensure the PTO has the strongest sports entertainment product possible, as this will not only grow the sport for everyone, but also generate the PTO the profits now and in the long term that it can use for our wider membership. Without a strong product, there are no profits – and therefore nothing to share…"
However, what I found after watching the PTO race in Ibiza, which was also quite apparent from the live chat during the race and reading comments on it afterward, is that the PTO didn't quite hit the mark when it came to delivering "sports entertainment." Despite being on a whole other level in media production surrounding their event, the PTO fell into the same pitfalls as almost every other triathlon livestream.
RELATED: Commentary: What's Going On With the PTO?
The Ibiza broadcast, which was shown in over 195 territories and 425 million households worldwide (almost double what it did for The Collins Cup last year), didn't do a great job of explaining triathlon. This is something that I think is missing from all of the organizations, not just the PTO: If you want to get more people to become fans of the sport, you have to tell them what the sport is all about.
To be fair, it isn't easy to broadcast a triathlon. The swim is especially a difficult thing to cover, without easy ability to track athletes in the water and differentiate one another. But as the first leg of the triathlon, it's also the most important when it comes to drawing in and retaining viewers. The beginning sets the tone for the rest of the production, and though coverage has improved (which is a very low bar to clear) it's still not good enough to keep new viewers entertained and glued to the action for that initial segment. We saw this at the PTO race in Ibiza – particularly, during the men's swim, which was hard to follow and not explained very well due to a myriad of logistical challenges.
Things went downhill from there as the PTO struggled to capture the best of both the men's and women's races, which were held simultaneously. A split-screen feature was a respectable attempt to showcase both, but it also shrank down the viewable portion of the race. This isn't a problem unique to the PTO – it's a big reason why Ironman has split the male and female pros into separate days for many of its broadcasted races, and why Super League Triathlon runs and broadcasts their men's and women's race in succession.
But perhaps the biggest issue with the PTO's Ibiza broadcast is the lack of riveting commentary. The organization opted for well-known UFC commentator John Gooden to anchor the broadcast alongside analysts (and bona-fide triathlon experts) Vicky Holland and Helen Jenkins. That meant Holland and Jenkins had to do a lot of the leavy lifting; Gooden sometimes missed the mark on certain things that a triathlon enthusiast would have picked up on, and there lacked a certain excitement and enthusiasm (think: Joe Rogan and the UFC). Again, this isn't solely a PTO issue – Ironman commentators have been heavily criticized for this in the past, and it is something that really needs to be addressed across the sport.
It feels like we are at a crossroads in the sport. The broadcasts could learn from each others' mistakes and catapult themselves into the global market, or it could stay the same. It's time to take some risks and try new things in triathlon broadcasting, as the current model doesn't exactly have rave reviews. I love watching triathlon in all its forms, be it PTO, Ironman, Super League or World Triathlon. I know I'm not alone in this – many of us would love to watch an exciting broadcast. But if they're going to do it, they need to listen to honest feedback from viewers.
Travis Mundell is the founder of YouTube channel TheDailyTri and a self-proclaimed triathlon superfan. He is obsessed with covering professional triathlon in a comprehensive and engaging way.