Tim DeBoom On Kona, American Triathlon And His Future
DeBoom chatted with Triathlete.com to give us the inside scoop on what brought him to the pinnacle of the sport and on the next chapter in his pro triathlon career.
Heading out the door? Read this article on the new Outside+ app available now on iOS devices for members! Download the app.
After racing in the Ironman World Championship in Kailua-Kona, Hawaii, last month for the 16th time, the two-time Ironman world champion announced that 2010 was his last year to compete in the race. DeBoom chatted with Triathlete.com to give us the inside scoop on what brought him to the pinnacle of the sport and on the next chapter in his pro triathlon career.
Interview by Bethany Leach Mavis
Triathlete.com: Let's talk about your announcement to not race the Hawaii Ironman anymore—Why this year and why this race?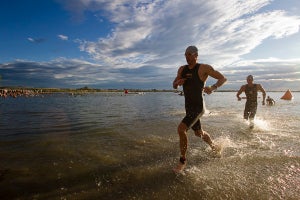 DeBoom: Well, honestly WTC made it really easy for me. When they kind of changed the rules and made their announcement about the qualification procedures—when it first came out (I think it was back in July)—I wrote them a letter because they asked us for input. But I knew they weren't going to change things. I know what my body can handle, and it can't handle two to three Ironmans, or four to five 70.3s in a year, so I honestly think that's not a healthy thing. It made my choice real easy. Once I got past kind of worrying about it a little bit, I just knew that I'm going to focus on this year and have fun out there, it made things much easier. I feel a little bad for the younger pros out there right now because I think it's going to be tough on them—to be chasing points on a yearly basis at the Ironman level. It's going to take its toll.
Triathlete.com: Does retiring from Kona mean retiring from iron-distance racing?
DeBoom: I think it depends on what comes up. I think there are some really unique events out there that I haven't done, and that's kind of the exciting part for me—a little bit of the unknown, knowing that there's a bunch of races over the years that I've wanted to do and when you're focusing on Kona, it kind of takes precedent. So it frees up my schedule quite a bit. I definitely won't say that I won't do an Ironman-distance race again. The possibility's still there—I think there are some great events out there, so I'm looking at them. Right now my body's kind of craving some fast stuff and some mountain biking, so I'm looking at the Xterras and some of the races in Europe that are kind of in between, that half distance. That'll be fun.
Triathlete.com: Do you think you'll still race WTC races, or are you kind of looking outside of that?
DeBoom: I'm kind of looking outside of that right now. I probably will not sign up for many of those. I think I've done most of those, and the only reason for me to really do those is if I was going to go for Kona again, and I think there are a lot of opportunities out there to do some cool events that I haven't done before.
Triathlete.com: How would you say the race in Kona has changed since you won your second title in 2002?
DeBoom: It's just gotten immensely more competitive. The competitiveness just grows every year. Even between '01 and '02 it was more competitive. You're not seeing the times getting faster, but you're seeing more and more guys that can go at that fast pace. It's a little different—you're drawing a lot of the short-course athletes, so it's becoming a lot more a strategy-type race instead of just kind of your own race out there.
Triathlete.com: What do you think allowed you to have so much success at the Hawaii Ironman?
DeBoom: I think a little bit of luck along the way always helps, but I just took my time and was persistent over there. And I focused on it—I focused on that race and maybe there are some people out there that can get away with not putting their full focus on that race, but once I got a chance of success over there, I knew that that was what I wanted to do. It was hard for me to look outside that bubble. I focused my career around that for a long time. It paid off, but it was also very hard along the way. You have setbacks and disappointments as well, so it goes both ways.
Triathlete.com: Do you think you'll have Kona withdrawals from not racing again?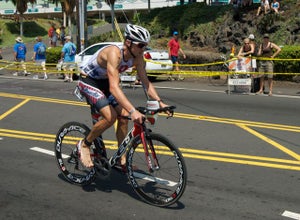 DeBoom: I don't know. I still feel like I could race well over there. I just don't have that effort in me to chase points. I did the same thing when the Olympic qualifying procedures—I was a short-course racer—and when the Olympic qualifying procedure first came out, it would have broke me to chase points around the world. I didn't have the finances to do it. And now, with these races, I don't think my body would hold up, so it makes it easy to pass it. I'll definitely be focused on some other race during that time of year, so I don't think I'll miss it too much.
Triathlete.com: Do you have any specific races in mind?
DeBoom: I definitely want to hit some of the Xterras because I think those hark back a little bit to the early years of when I first started in the sport, where it's a little more grassroots-y and a little more fun, a little more lighthearted. So I'm looking forward to that. And there are some staples still in the states. Rob Vigorito puts on some races, you know, the Columbia [Triathlon]. I don't think that's a WTC race yet. It's a short, tough race—I like that race. And then I think I plan on spending quite a bit of time over in Europe. The Alpe d'Huez race really intrigues me—I really want to go do that. I've recently been contacted by the Norseman race, and I think that's right up my alley as well. That'll be a tough one, but the tougher the better where I'm at right now. I enjoy that stuff.
Triathlete.com: You and your biggest rival, Peter Reid, have an excellent relationship, but a lot of champions from the past few years have more contentious relationships. What allowed you two to maintain a friendship while competing?
DeBoom: Well, I think my personality—when it comes down to it, I'm not a real fighter when it comes to that. I like getting out and competing, but it's more against myself than anyone else, and maybe that's a detriment on a race course. But Pete and I have similar personalities and a lot of similar interests outside of the sport—that really helped. We definitely had a quiet time when we were both very successful and we weren't always hanging out together. But I feel like I have a pretty good relationship with everybody out there. I don't hold animosity toward anyone, and I've always done it for my own reasons. I'd be out training and running the hills anyway. So it's not a competition against other people; it's more against myself.
Triathlete.com: A lot of pros take advantage of being in the spotlight, and it seems like you've taken a quieter role as a former world champion. Why is that?
DeBoom: I like my peace and quiet. I think that's why I did thrive at Ironman a little bit because I did like my alone time, and I train by myself well. I don't let many people into my inner circle, but those I do, I think they'd say that I'm just a pretty quiet guy. The spotlight never appealed to me at all. I have had a lot of people—managers and even Nicole [his wife]—pushing me to do more stuff. I could just never do it—I just wasn't comfortable. Even today with the social media stuff, I can't get myself into it. I don't want to share that part of my life on a daily basis. I don't want to look at something and think I have to tell people about it—I want to enjoy the moment when I'm in it.
Triathlete.com: You're the last American to win the Ironman World Championship, and no American male finished in the top 10 this year. Why do you think it's been so difficult for Americans to do well in Kona?
DeBoom: It's gotten a lot more competitive worldwide, but there's only a few guys that are really focusing on Kona. Chris Lieto had a great race last year and this year—he was top American. But when I was top American and I was 10th, I thought it was kind of a dubious honor, and I'd rather be third American in third place than top American in 10th place. I think there are some guys that over-race that could do really well at Kona, but they might not believe that they can do well so they race a lot during the season and that sets them back for Kona. You kind of got to have faith. My brother [Tony] and I, when we were coming up, we starved. We were paycheck to paycheck, but we knew we wanted to do really well at Kona and we put it all on the line. It eventually paid off, but it's different now. It's tougher to even get into Kona. I think there are some up-and-comers that have the ability to do it. I think one of the next big guys who has a shot is Tim O'Donnell, when he comes up to the distance. I like him a lot, he's got a good head on his shoulders and he's got a ton of talent. I think he's reaching that age where he's kind of jumping to that distance. I'd keep an eye on him. Otherwise, Andy Potts is a great athlete, but he hasn't shown it in Kona—he has yet to break through. He's one of those guys that I don't think is taking Kona seriously as he needs to yet to have a great performance over there.
Triathlete.com: Do you see yourself being part of the sport in the long-term?
DeBoom: Oh absolutely. I still love triathlon, and I'm still racing. I plan on racing pro next year. I think I've just closed a chapter over in Kona in my pro career—I had a lot of fun over there—but I'll look forward to jumping into some different stuff now.
Triathlete.com: So you're a part of a few business ventures, such as Endurance Conspiracy and Red Rock Co. Will your role with these companies increase?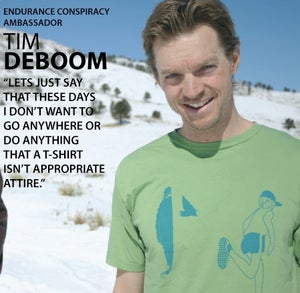 DeBoom: Over the past couple of years it's increased. With Red Rock, I stepped back quite a bit this year because I was really focused on racing, and I think I'll get a little more involved again next year. We had some trouble with the races in Tempe this year—with the [Tempe] dam breaking and stuff—so I was on a lot of board meetings and refunding a lot of customers. But it's a good learning experience—I enjoy that side of it. It's amazing putting on races. The first year, I really helped with a lot of the races, but then this year, I was like, "Boy, putting on races is tough. I'm going to go back to racing." I have a feeling I'll get more involved with that, and Endurance Conspiracy, definitely I'll get more involved with that. That's growing, and it's exciting, and Tony's doing amazing things with the art there. And then my wife's business as well, Skirt Sports, is off the charts, and I'm still on the board there and doing a lot of stuff with her. I'm trying to keep busy, and I'm kind of looking for that one that really grabs a hold of me, though. I still really enjoy racing, and I've got that opportunity—I'm still healthy and fit—so until something better comes along, I think I'll do this.
Triathlete.com: Do you have any plans for the off-season?
DeBoom: Yeah, I'm definitely going to get some good skiing in—they're already getting some snow up there. I might actually head back over to Hawaii and do the Xterra running race—that world championship running race [the Xterra Trail Running World Championship]—in December. I've always enjoyed trail running, so I've got an opportunity to go back there and hang out, so I might jump into that.
Triathlete.com: A little active recovery off-season?
DeBoom: Yeah, I'm always moving. I take downtime, but everything's not scheduled. I get up and do what I want to do. A lot of mountain bike time, right now, so it's really fun.
You can read Tim DeBoom's account of his final racing of the Ironman World Championship in the Jan./Feb. 2011 issue of Inside Triathlon, on newsstands Dec. 14.