A Deep Dive Into the May 2023 Pro Triathlon Rankings
May 2023 had one of the busiest pro calendars in a long time. We take a look at the underlying drama and PTO world rankings that go well below the surface.
Photo: Ezra Shaw, Triathlete
Heading out the door? Read this article on the new Outside+ app available now on iOS devices for members! Download the app.
Today the Professional Triathletes Organization announced their second Athlete of the Month, Australia's Max Neumann. With a huge emphasis on Neumann's big breakthrough win at the PTO European Open, the PTO selected Neumann over other big May movers like Germany's Anne Haug—who also had an amazing race at the European Open—and American Sam Long, who scored back-to-back victories at 70.3 St. George and 70.3 Gulf Coast.
In addition to the more obvious frontrunners in May, we're taking the PTO world rankings a step further with our own analysis that digs far deeper into the rankings this month in three categories:
Fast Movers: athletes who vastly improved their 2023 rankings
The Dangerous List: athletes well-placed in the individual sport rankings, making them a dangerous threat at future races if they can improve their weaker legs
Athletes Under Pressure to race well in June, who have either fallen from the rankings, have expiring points, or have otherwise struggled so far early in the season.
As the season progresses, we plan to revisit these categories and look at other interesting trends to bring to the surface the drama that might not be so obvious by looking at the top three finishers alone.
RELATED: New 2023 PTO Rankings Revealed & Dissected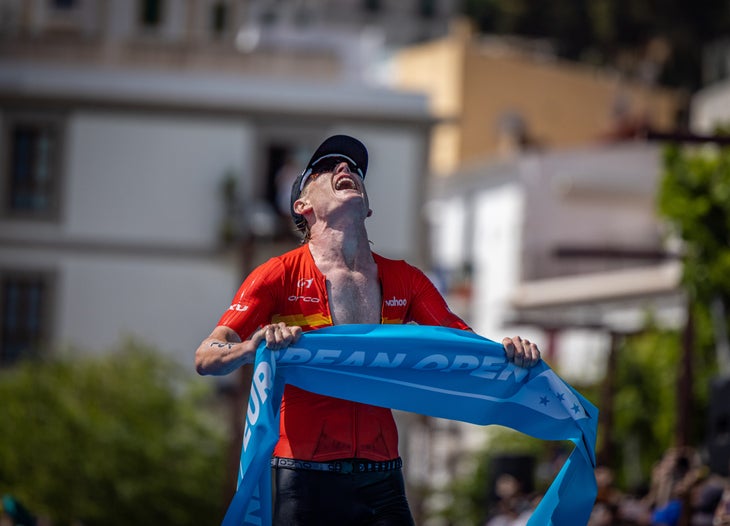 Section divider
Fast Movers
Even if a lot of attention goes to the winners of the big races and athletes at the front of the rankings, there are interesting athletes who have been climbing the rankings with good results in 2023—often coming from further down the list. Maybe some of these athletes are on the verge of breaking through and are in line to finish well in one of the big 2023 events? Maybe they'll climb into position for a big year-end bonus or invite.
India Lee was ranked #32 at the start of the year, with a win at "The Championship" in Samorin and a seventh-place finish at the PTO European Open—she has now jumped to #13 at the end of May.
The most notable improvement on the men's side is probably by Frenchmen Mathis Margirier: From #69 at the start of the year, he has now improved to #23 in the rankings, based on a second place at Challenge Gran Canaria and a win at "The Championship."
Based solely on the number of positions, 23-year-old German Rico Bogen is probably the athlete with the largest absolute improvement. After posting the fastest bike split, he was leading the World Triathlon Long Distance Championships onto the run but eventually faded to a 14th place finish. Just two weeks later he won the prestigious German season opener at 70.3 Kraichgau, beating many athletes who were ranked well ahead of him. At the end of May, he has improved 295 places and is now ranked #57.
After an injury-plagued 2022 season, Jeanni Metzler had fallen back to #165. Healthy again in 2023, she's had two great May results: a win at 70.3 St. George and a third place at 70.3 Chattanooga just two weeks later, resulting in her new PTO ranking position of #40. She now has the rest of the season to improve her third-best-counting score of 64 points from 70.3 Indian Wells in December to continue her climb in the rankings further.
RELATED: Jeanni Metzler's Journey Back to Health, Happiness, and the Top of the Podium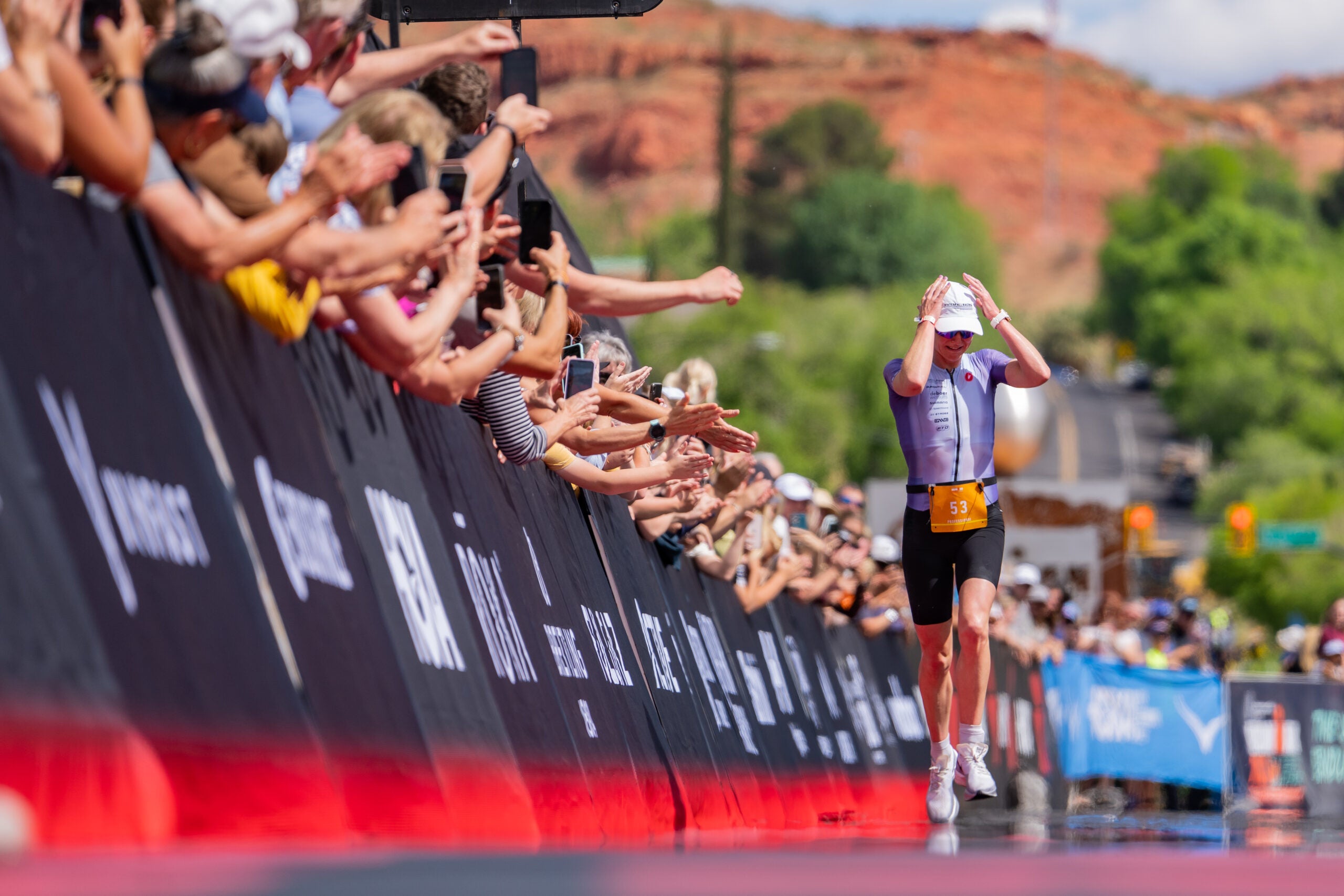 Section divider
The Danger List
The PTO rankings are also calculated for the individual legs—using the same algorithm as for the overall rankings but based on the relative positions and times for the swim, bike and run. In "The Danger List" we put together athletes who are well placed in these single-sport discipline rankings but haven't yet had success overall – but look out for them when they improve their weaker legs further!
An interesting example of what is possible for these athletes is Canadian Tamara Jewett. She is now ranked #9 overall after starting the year at #20. Jewett is known as a strong runner, but her run ranking is unchanged at #3 behind Anne Haug and Ashleigh Gentle. Her excellent 2023 points are a result of small-but-meaningful improvements in the other legs: She improved her swim Ranking from #72 to #52 and her bike Ranking from #43 to #36.
RELATED: Tamara Jewett Is Becoming the Most Feared Runner in Triathlon
Among the top ten men on the bike, Robert Kallin from Sweden might not have the name-recognition of a Cam Wurf, but at Challenge Roth 2022 he rode faster (4:03) than Cam's old bike course record (4:05 from 2018) and was just a minute slower in Kona 2022. If only Kallin could run like Tomas Rodriguez from Mexico, who is #7 in the run rankings. Rodriguez has clocked the fastest run splits at 70.3 Mont Tremblant in 2022 and 70.3 St. George in 2023. At 70.3 Worlds 2022 in St. George he was the fourth-fastest runner, outrunning Matt Hanson and Jason West, but even that was only good enough for a 16th-place finish as he struggled on the swim and especially the bike.
India Lee was already mentioned as a "Fast Mover," but she also deserves credit as #12 in the women's bike rankings. On her way to winning the Challenge Ffamily Championship in May, she also posted the fastest bike split. She was very disappointed to receive a penalty at 70.3 World in St. George 2022 – hopefully she can have a better result in this year's big races!
Danielle Lewis is the #13-ranked runner. She is consistently one of the fastest runners in her races—most recently at Ironman Arizona (2:52 marathon) and at 70.3 St. George. She's working hard to improve her swim so she can be in the mix in deep fields.
Section divider
Under Pressure
The PTO World rankings are based on the average of an athlete's three best rolling results of the last 52 weeks, meaning that last year's edition of a given race "ages out" in the same week that the points for this year's race are added. This category considers athletes who will fall out of the 52-week period in the next month and greatly impact their ranking.
However, it's not that simple, as some athletes already have a good "backup result." Consider Laura Philipp (currently ranked #6): She won Ironman Hamburg on June 5, 2022, scoring 86.06 points. These points can't be used anymore at the end of June, however, her current fourth-best result is her win at Ironman South Africa in March this year with 86.02 points, so she won't move at all when the Hamburg points "age out."
RELATED: How Laura Philipp Set A New Ironman Record
But there are other athletes without another good result, and they are under pressure to have a good race soon. Without a new good score, they could seriously drop in the rankings by the end of June. One example is Denis Chevrot (ranked #25) who won Ironman Germany on June 26, 2022 (84.71 points). His next result is Ironman Israel with 74.23 points, meaning his average would drop about 3.6 points, resulting in a loss of at least ten positions in the men's rankings. Denis will want to have a better score at Ironman Hamburg, the male European Championships, on June 4.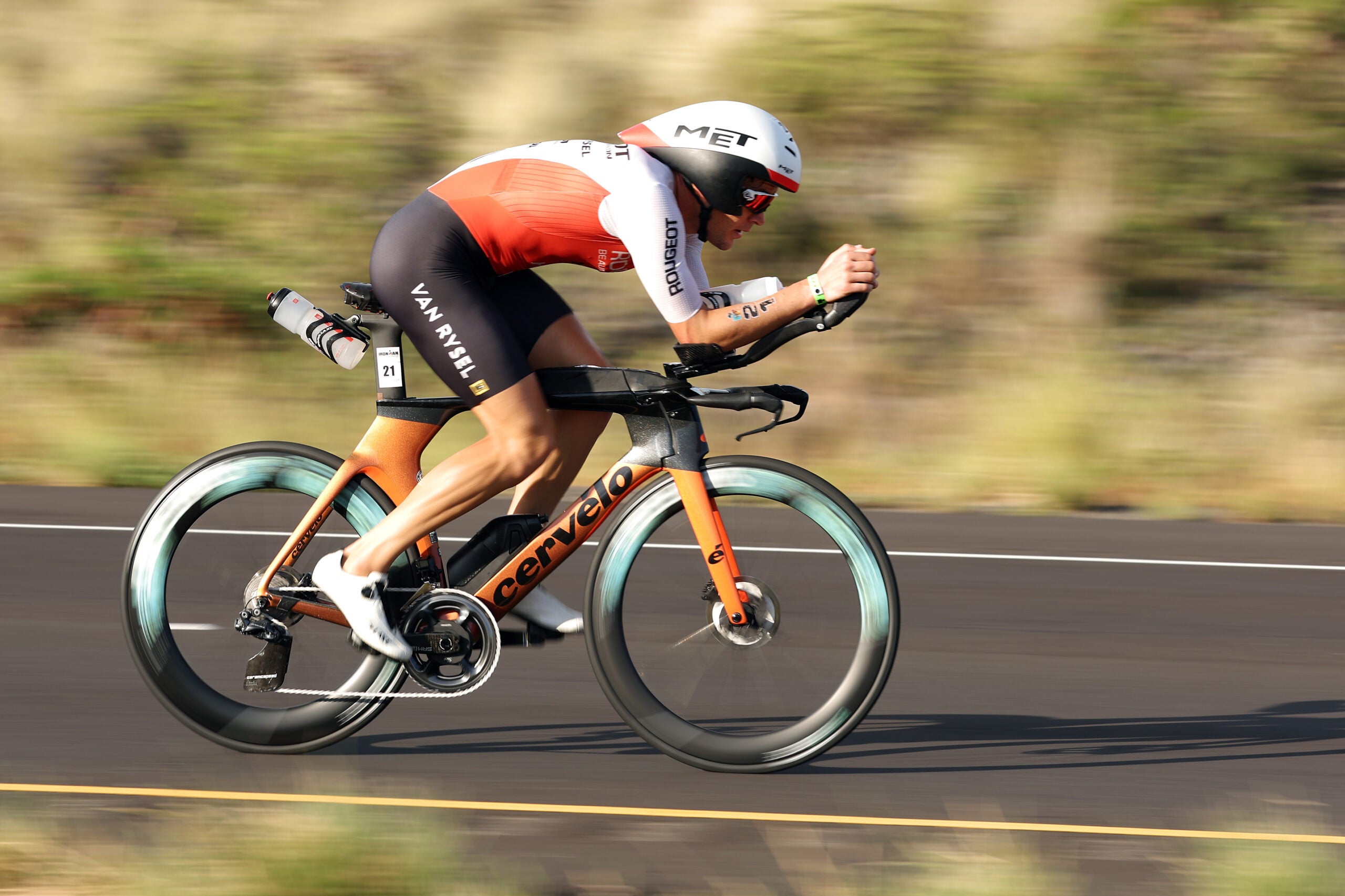 Miki Taagholt is in danger of dropping even more spots in the men's rankings: Without his 83.22 points from 70.3 Elsinore in 2022, his three best scores would include 52.7 points from Ironman Israel. This year, he only has a DNF from 70.3 Oceanside – but he has also had much happier news at home as he and his wife have just had their second child, so that'll help soften the blow. He will be racing 70.3 Warsaw on June 11 with "double daddy power."
On the women's side, Skye Moench (#16) will no longer be able to use her win from Ironman Des Moines from 2022 (86.52 points with a 5% bonus for her best full-distance race outside of Kona), and her average ranking points would drop by 2.3 points and at least five positions. Her next opportunity to improve her score will be at Ironman Frankfurt, the women's European Championships on July 2.
As June racing starts up soon, use this as a guide to "spectate deeper" and know that there's plenty of drama in the pro ranks, just below the surface of the podium.
RELATED: The 2023 (Must-Watch) Pro Triathlon Calendar
Thorsten Radde runs Trirating.com and is one of the top experts in the sport for analyzing triathlon finishes and results.