Could Cardiac Events in World-Class Athletes Have Lessons for Age-Groupers?
One unconventional study examined the correlation between cardiac events and elite athletes across multiple sports. The results? Triathletes and cyclists have the highest rate.
Heading out the door? Read this article on the new Outside+ app available now on iOS devices for members! Download the app.
For several decades now the medical community has been aware of the benefits of exercise. Compared to sedentary individuals, those who exercise regularly, even for brief durations and even at low intensity demonstrate lower levels of chronic disease, higher quality of life, and lower all-cause mortality at a younger age leading to a longer overall life expectancy. These benefits of exercise are irrefutable, and a big reason why recreational pursuits like triathlon have become as popular as they are.
Exercise though does have its potential dark side. We are all too familiar with the tragic deaths that occur in endurance events such as marathons or triathlons. Even in other professional sports, there have been high-profile incidents: Danish soccer player Christian Eriksen collapsed on the field during a match, National Hockey League player Rich Peverley of the Dallas Stars suffered a cardiac arrest while on the bench between shifts, and most recently, NFL player Damar Hamlin went into cardiac arrest during a Monday Night Football game. All three thankfully survived.
RELATED: Sudden Cardiac Arrest on National TV: An Explainer and What it Means for Triathletes
Is exercise bad for your heart?
Researchers have determined that exercise may confer benefits up to a point, after which the benefits diminish or even become deleterious. Put simply, too much intensity during exercise, at too high a volume, may not be protective to the heart. Rather, it may result in changes to the cardiovascular system that confer risk. This kind of exercise paradox is often referred to as a reverse J-curve.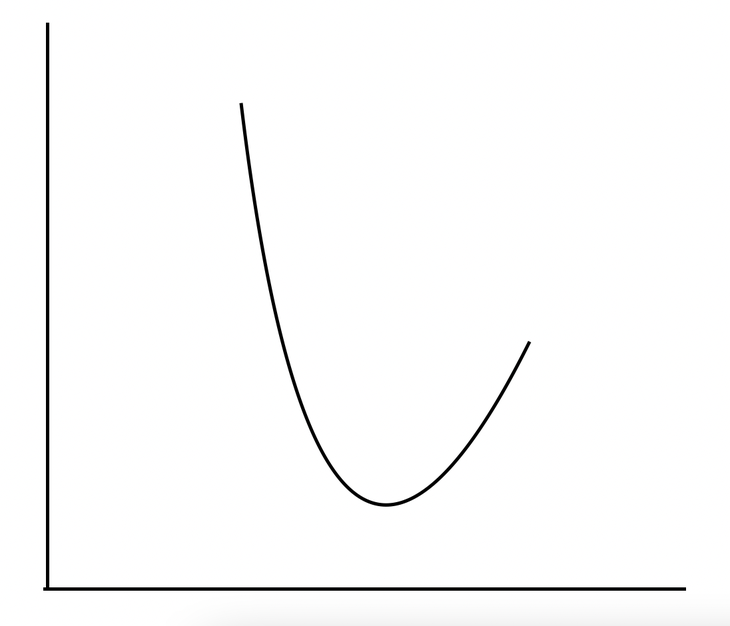 The consequences of this have been reported in studies of older male athletes, in whom higher volume of exercise was associated with higher incidences of cardiac events when compared to those who exercised less. It is important to note that even in those men who exercised more, their rates of cardiac events still were lower than those who did not exercise at all.
A new study on the heart health J-curve
Researchers in France and Switzerland wanted to know if this J-curve relationship could manifest as higher incidences in cardiac events among the most elite of athletes—those who train at the highest volumes and intensities at a young age. To determine this, they looked at high-performing Olympic athletes from a variety of sports and performed robust internet searches to determine if any of them had publicly reported cardiac events of sudden cardiac death (SCD) or arrhythmias.
While methodology like this is not at all standard for this kind of research, it has been employed successfully before, and the authors of the resultant paper published recently in the journal Medicine and Science in Sports and Exercise argued that it was a reasonable means by which to gather their data. Athletes of this caliber are public figures and cardiac events occurring in this population whose average age was in the mid-twenties are very likely to be widely reported.
The researchers gathered data on 2,471 athletes, half of whom were female. The athletes came from a host of different sports across the winter and summer games. Those sports were divided into categories depending on what kind of physical demands they required. For example, "skill sports" included diving and ski jumping, "power sports" included gymnastics, sprinting, figure skating, and alpine skiing while "endurance sports" included cycling, triathlon, cross country skiing, and biathlon.
Over a twelve-year period, 15 cardiac events were identified within this cohort of high-performing athletes, giving a 0.61% rate of incidence. The average age of the athletes who had these events was 29. Thirteen of the events were arrhythmias, while two were SCD (one was resuscitated). The SCD events occurred in a cyclist and a triathlete. Except for the two cases of SCD, all of the athletes with arrhythmias were treated and later cleared to resume training and competition.
Endurance athletes at greater risk
The incidence of events did not differ between men and women, but did dramatically differ among sport type. Endurance athletes were far more likely to suffer cardiac events than any other sport type, and cyclists and triathletes had the highest propensity by far for these issues. In fact among women, only triathletes had cardiac events.
The authors attributed the higher risk to cyclists and triathletes especially to several factors. Both of these sports had the highest training load and intensity compared to all other endurance sports evaluated. They also had the longest competitive seasons. Athlete mindset was invoked as well because previous research has shown that athletes from these two sports are somewhat notorious for ignoring or minimizing symptoms or impairment in performance related to cardiac issues. This can lead to progression of underlying structural problems like cardiac remodeling and hypertrophy that result in dysrhythmias.
There are some important caveats that need to be considered in interpreting the results of this study.
First, the event rate was exceedingly small so it is difficult to have a high degree of confidence in the conclusions when there is such a paucity of data to base them on.
Second, this is a very specialized population of very elite, high-performing, young athletes. Whether or not these results are generalizable to older age-group athletes is not entirely clear.
Still, this paper is a cautionary tale that once again demonstrates the potential perils associated with excessive training at high intensity and calls out specifically the dangers related to cycling and triathlon. There is no question that both of these sports are attracting more and more older athletes into their ranks, and this is a cohort that has an inherently higher risk for cardiac disease going in just because of older age. If excessive training truly does increase that risk even further this would be very important to know.
For now, the take-home message still needs to be that exercise remains overall a significant benefit and that paying attention to your body for any signs or symptoms of things being amiss remains the best way to identify a problem before it manifests in a much more dangerous and potentially tragic way.
RELATED: What to Look for in Your Own Heart Health
Dr. Jeffrey Sankoff is a Denver, Colorado-based emergency room physician, who produces the TriDoc Podcast. Dr. Sankoff is also a triathlete himself and a USAT- and Ironman-certified coach.