A Deep Dive into the June 2023 PTO Rankings
June 2023 was a month of moving and shaking on the pro triathlon scene and the PTO rankings. Trirating expert Thorsten Radde explains who's rising up and who's at risk.
Photo: Daniel Karmann/dpa, Triathlete
Heading out the door? Read this article on the new Outside+ app available now on iOS devices for members! Download the app.
Today, the Professional Triathletes Organization announced Daniela Ryf has earned the honor of Athlete of the Month. With a world-record performance at Challenge Roth, it's no surprise Ryf was unanimously selected by fans and media for the title. But she wasn't the only one making moves in pro triathlon scene. In this month's deep dive, we'll highlight the big changes that happened over the 22 events eligible for points in June, but also look at some not-quite-so-obvious shifts in the PTO World Rankings.
From our May analysis, we're continuing the categories of Fast Movers (athletes with big improvements in their rankings) and Under Pressure (athletes who need a good result). This month, we also dissect High Scores and highlight great performances across all tiers of pro racing.
RELATED: The Nine Lives of Daniela Ryf
Fast Movers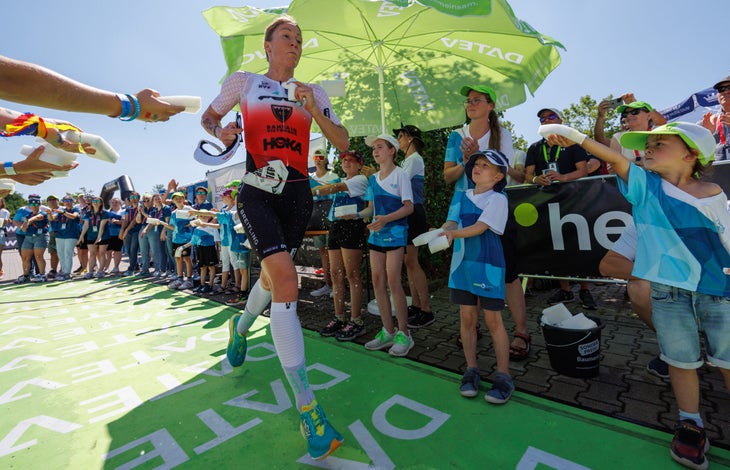 With great June results, athletes were able to improve their ranking positions.
Most notably, Taylor Knibb has improved 83 positions. During her injury break, Knibb's April 2022 win at Oceanside had "aged out" and she had dropped to #89 in the rankings with only two eligible results. That changed with her win at 70.3 Boulder, where she scored 83.85 points, and Knibb is now back to three results in the last 52 weeks and is ranked #6.
RELATED: Dear Cyclists Everywhere: Taylor Knibb Will Ride the Legs Off You
Another athlete with a big improvement in his position is Chris Leiferman. Without his best 2022 result (87.62 points from his 4th place at the Ironman World Championship in St. George), he had dropped outside of the Top 100. With a second place at 70.3 Boulder (75.44 points) and a win at IM Coeur d'Alene (79.87 points), he was able to add two good June 2023 results to his total and has improved 75 spots since the end of May (now #35).
At the front of the Rankings the improvements may not be quite as large but nonetheless as impressive. For example, Daniela Ryf has improved only six spots, but her win at Challenge Roth (98.88 points) sees her climb to #4 in the women's rankings. Similarly, Patrick Lange has improved four spots to #8 (second place at Challenge Roth for 93.92 points), and Anne Haug's second place in Roth (93.57 points) helped her to move to #2 in the rankings.
Under Pressure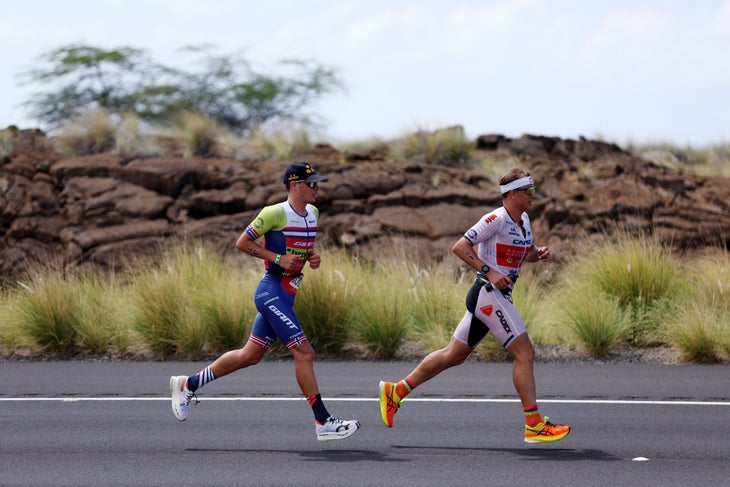 With the focus of the PTO World Rankings on results of the last 52 weeks, some athletes are "under pressure" to add a good result in June, because one of their three best results will "age out" and they don't have a high-value replacement. For this month, this means good results from July 2022 will be wiped out, most notably those points earned at the PTO Canadian Open in Edmonton. The race was on July 24th, 2022, and the points from this race will no longer be eligible at the end of July 2023.
Women's winner Ashleigh Gentle should be fine: Her currently fourth-best score from the Collins Cup will see her total score drop just half a point, which should be good enough to stay in the #1 spot in the Rankings. However, the men's winner Gustav Iden, currently ranked #2, doesn't even have another race he can use and will likely drop outside of the Top 100. With his current focus on short-course racing, it's unclear when he's going to start an eligible race for the PTO World Rankings – at one point, Iden and countryman Kristian Blummenfelt seemed to be considering the PTO Asian Open in Singapore, though an official start list has not been announced for that event.
Some more athletes who scored well in Edmonton and need a good replacement result include Kona winner Chelsea Sodaro (3rd in Edmonton for 89.97 points and is currently ranked #7, after her DNF at Challenge Roth she might drop to around #20), Julie Derron (#18 but no 2023 score yet), Lionel Sanders (scored 86.22 points in Edmonton, currently #16, his next score are 80.62 points from his second place at 70.3 St. George), and Kyle Smith (currently #34, no next result).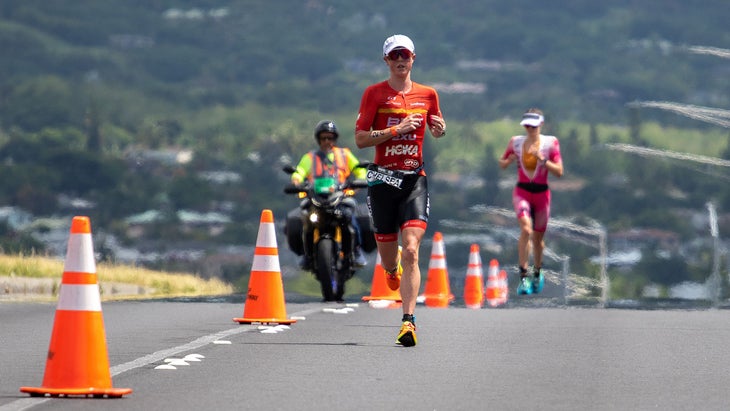 Leon Chevalier won the Alpe D'Huez Triathlon in July 2022, scoring 84.63 points. When this result is dropped, his ranking score drops three points and he'll likely see a ten-position drop from his current #10 Ranking.
Let's close this section will a quick look at last month's mentions:
Denis Chevrot won Ironman Hamburg (scoring 89.22 points to replace his 84.71 points from Ironman Germany 2022) and has improved 3 spots to #22.
Miki Taagholt has raced twice in June, with a second place at 70.3 Warsaw and a win at 70.3 Luxembourg, he has only lost four spots even though his second place at Gold Tier 70.3 Elsinore 2022 has aged out.
Skye Moench has dropped from #16 to #21 (her win at Ironman Des Moines 2022 is no longer eligible), but last weekend's race at Ironman Germany will improve her total and help her re-claim lost ground in the July rankings.
High Scores
The PTO World Ranking System puts races into tiers, giving out more points to the more prestigious races. The following table shows the different tiers and some data for the 2023 races:
| | | | | |
| --- | --- | --- | --- | --- |
| Tier | Win | 2023 Races | High Score (Men) | High Score (Women) |
| Diamond | 100 | 1 | 97.1 - Max Neumann (PTO European Open) | 99.9 (Anne Haug, PTO European Open) |
| Platinum | 95 | 2 | 96.82 (Magnus Ditlev, Challenge Roth) | 98.88 (Daniela Ryf, Challenge Roth) |
| Gold | 90 | 6 | 89.93 (Sam Long, 70.3 St. George) | 88.17 (Kat Matthews, Ironman Texas) |
| Silver | 80 | 33 | 86.5 (Sam Long, 70.3 Gulf Coast) | 87.35 (Anne Haug, 70.3 Lanzarote) |
| Bronze | 70 | 19 | 75.73 (Arthur Horseau, Ironman Lanzarote) | 72.42 (Pamella Oliveira, Ironman Brazil) |
So far, there was only one Diamond tier race in 2023: the PTO European Open in Ibiza. Of course, the winners in this race, Max Neumann and Anne Haug, also have the highest score for Diamond races.
The next tier is Platinum, which has had two races this year: Challenge Roth and the World Triathlon Long Distance Championships. Both high scores come from Roth, which had a great strength of field (but still a bit lower than the PTO Open). Nonetheless, the scores are almost at the same level as for the Diamond tier – a result of the great performances shown by Magnus Ditlev and Daniela Ryf. It is not so much that the two clocked fast times, but how their times were measured in relation to the average of the top five finishers. Both Ditlev and Ryf were well ahead of their competition in Roth, while the relative gaps in Ibiza were smaller, resulting in not-quite-as-high time scores.
The best scores in Gold tier races are also a result of dominating performances. Kat Matthews at Ironman Texas and Sam Long at 70.3 St. George had the highest scores, and their higher time scores compensated for a slightly lower strength of field compared to the Challenge Championship in Slovakia, which had the highest men's and women's strength of field in the Gold tier so far.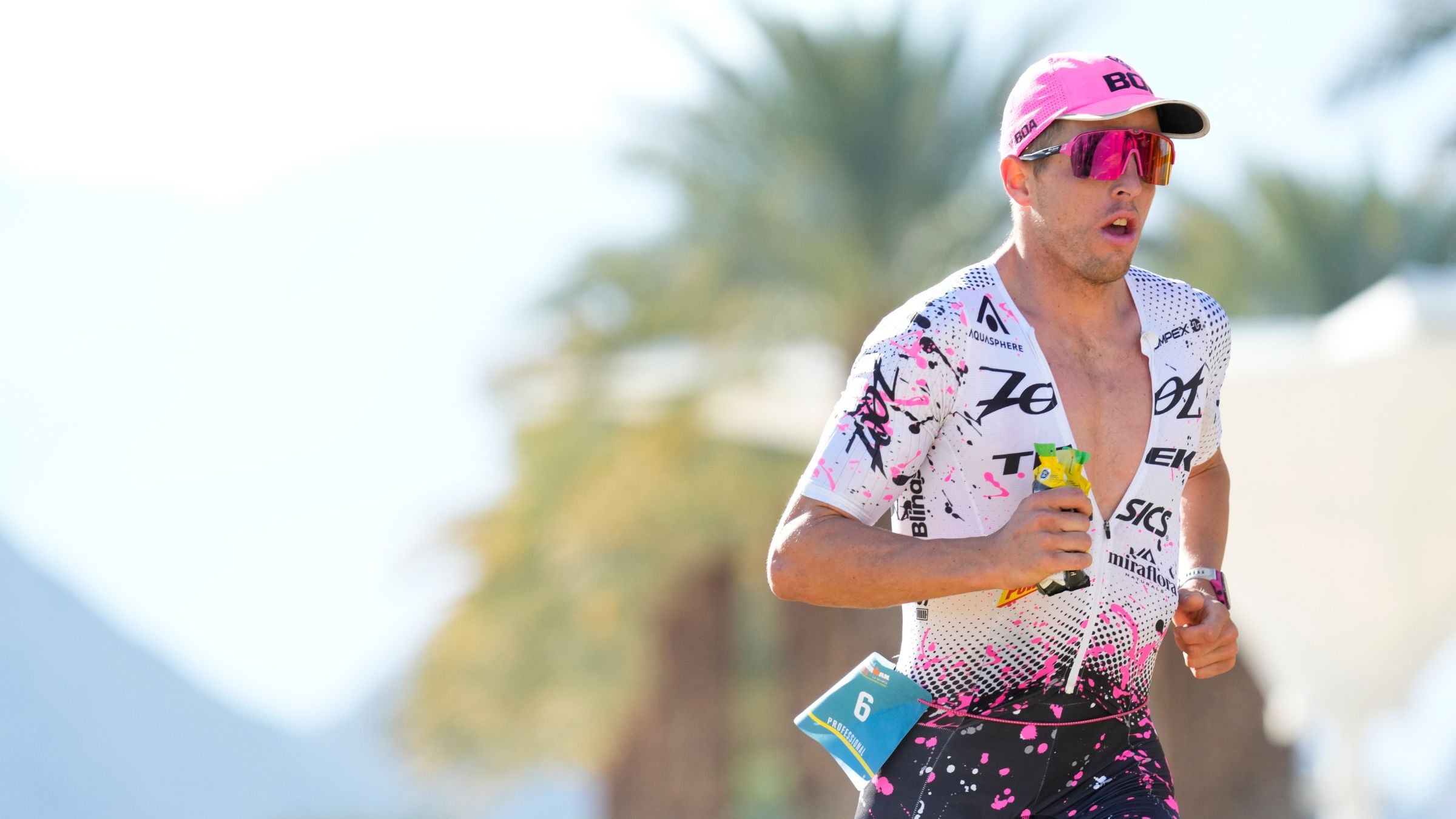 Most 2023 races are in the Silver tier. Both Anne Haug (at 70.3 Lanzarote) and Sam Long (at 70.3 Gulf Coast) grab another tier high score. Long's high scores come from Gold and Silver races, but he needs scores in the 90s to hold or improve the average of his three best results and his #6 position in the Rankings. Compare that to Anne Haug, who has already scored well in the 2023 Diamond and Platinum tier races and is now ranked #2.
RELATED: The Grand Reinvention of Sam Long
The highest scores in the Bronze tier come from great performances at two smaller Ironman races: Arthur Horseau set a new course record at Ironman Lanzarote, and Pamella Oliveira won by 25 minutes at Ironman Brazil.
RELATED: The 2023 (Must-Watch) Pro Triathlon Calendar
Thorsten Radde runs Trirating.com and is one of the top experts in the sport for analyzing triathlon finishes and results.