A Deep Dive Into the July 2023 Pro Triathlon Rankings
Pro triathlon analyst Thorsten Radde breaks down the latest PTO rankings, from the fast movers and dominators to the athletes under pressure to deliver big results.
Photo: Triathlete, Jasmin Walter/Getty Images
Heading out the door? Read this article on the new Outside+ app available now on iOS devices for members! Download the app.
Today, the Professional Triathletes Organization announced their athlete of the month for July 2023, and it should come as no surprise that it's Jan Van Berkel, who wrote a fairy-tale ending to his storied career with a win on home soil at Ironman Switzerland. But that's not all that happened in triathlon news last month – or in the PTO rankings.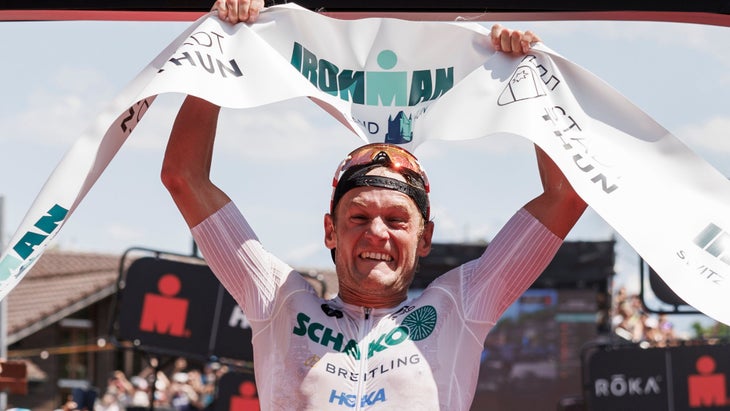 After a busy June with 22 PTO World Rankings events, July was a bit quieter: There were a total of 14 points events, with the women's-only pro race at Ironman Frankfurt, the only one in the Gold Tier. Therefore, this month's Fast Movers (athletes with big improvements in their ranking) are a bit more subtle.
There will be many more points on the line in August, and a lot of athletes are on the bubble to deliver a good result in order to improve or at least keep their position in the rankings—we'll glance into the crystal ball a bit and look at these athletes in the Under Pressure section.
To close this month's column, we'll look at The Dominators of 2023 so far: athletes who have been able to win races with a big margin.
Section divider
Fast Movers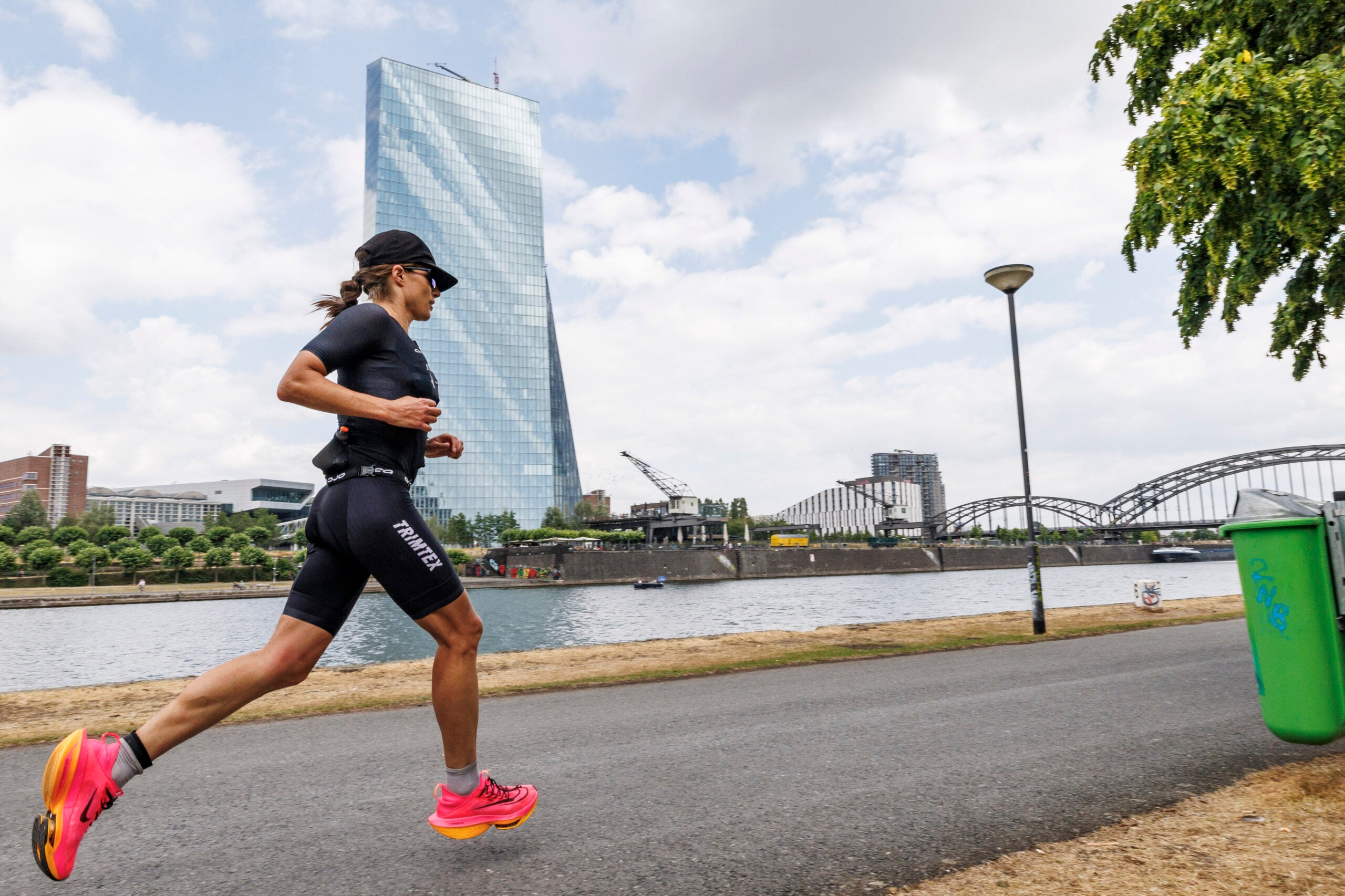 First, the athletes who have been able to improve their rankings in a big way with big performances in July:
Jan van Berkel had fallen out of the Top 100 in the first half of 2023. But in his final pro race, he was able to win Ironman Switzerland for the fourth time. Scoring 77.69 points saw him climb 66 spots back to #56 overall.
At Ironman Germany, Sarah True won the race with the "July Highscore" of 86.75 points. She now has won the last three full-distance races she finished (Lake Placid, Arizona, and Frankfurt) and has climbed twelve spots to #20 in the rankings.
American Alice Alberts had a breakthrough result with her win at Ironman Lake Placid and took down a few more familiar names to tri fans. She scored 77.58 points (her best so far) and jumped 64 spots into #60 at the end of July.
With seven months of racing behind us, it's also worth taking a look at athletes who have made large improvements in their rankings so far this year.
On the women's side, Poland's Agnieszka Jerzyk was ranked #250 at the start of the year, but after a second place at Challenge Gdansk and a third place at Ironman Germany, she is now #57.
On the men's side, Germany's Tom Hug has made an even bigger jump—he has improved 470 spots from #532 to #62. As there are more male than female pros, he was able to come from further behind than Jerzyk, and both seem to be ready for further improvements in the rest of the year.
Section divider
Under Pressure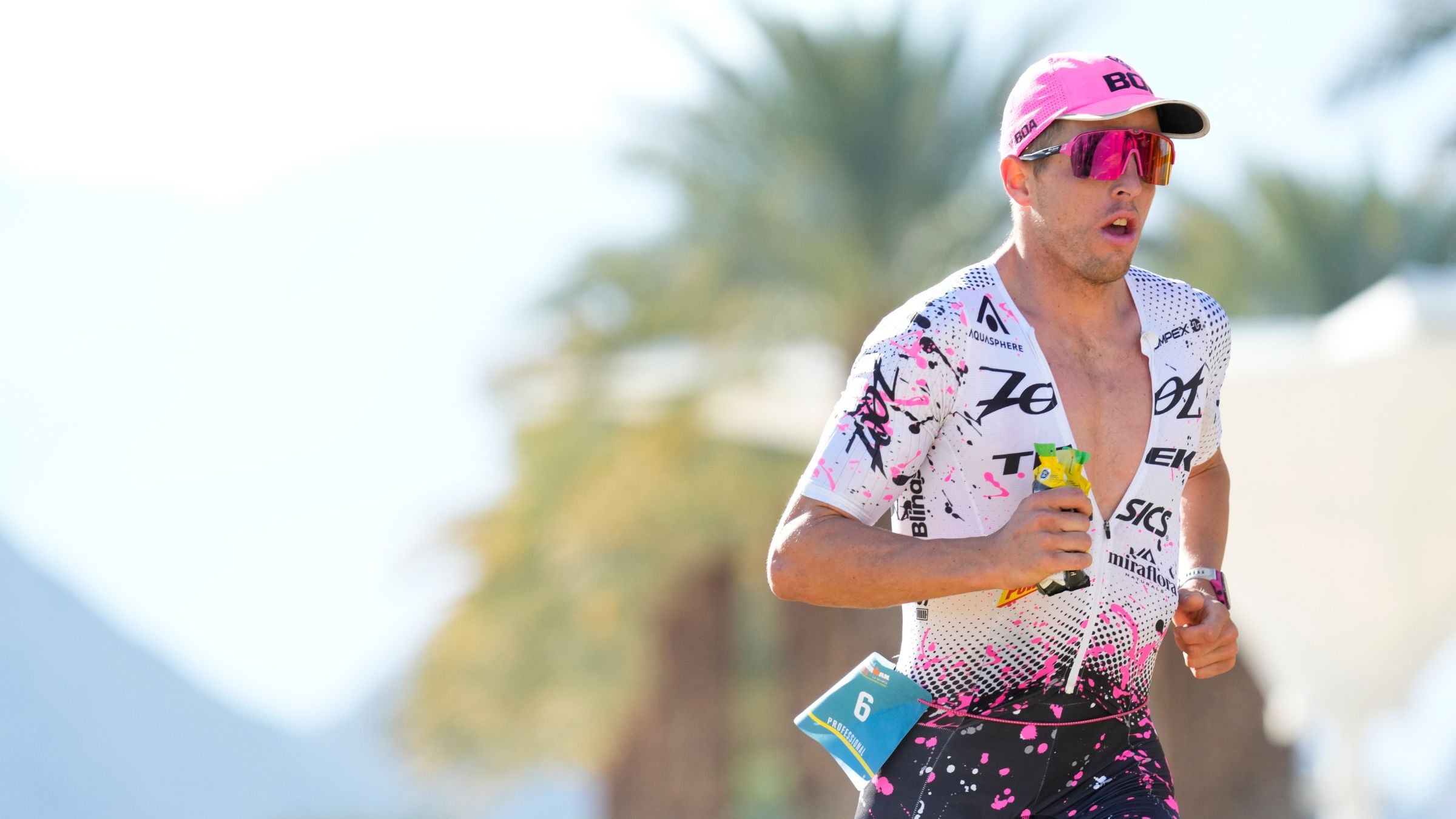 The results from July 2022 will "age out" this month and then will no longer be eligible for the PTO Rankings. Most notably, this includes big points races like last year's Collins Cup and World Triathlon Long Distance Championships. Athletes who have scored well in these races are "Under Pressure" to race well in August to improve or at least hold on to their rankings and avoid a big slip. There is a long list of big name athletes with a lot of points who don't have a good replacement race in the current points period, among them Daniela Ryf (#4), Lionel Sanders (#19), Paula Findlay (#5), Sam Long (#4), Emma Pallant-Browne (#8), and Florian Angert (#13). This could shake up the top ten considerably.
Another athlete who is probably going to fall back in the PTO Rankings is Alistair Brownlee (#20): Two of his three results are from August 2022 (wins at 70.3 Swansea and Ironman Sweden), and he's been struggling to be healthy in 2023.
With two Diamond tier races (PTO U.S. Open and PTO Asian Open) and the Platinum tier 70.3 Worlds in Lahti, Finland, the rankings are likely to change a lot in August. We may even see different athletes in the top spots: The current number-ones, Ashleigh Gentle (93.49 points) and Kristian Blummenfelt (96.96 points), scored well at the Collins Cup, and both need a good August race to defend their number-one position when that result is removed.
For Gentle to stay ahead of current number-two Anne Haug, she can't afford to fall back more than 0.2 points which means she has to score at least 92.9 points – roughly a top four at one of the PTO Tour events. We are also going to see them race head-to-head in Singapore, hopefully deciding the current number-one spot on the race course.
With the 2022 Collins Cup aging out, Blummenfelt's ranking score would drop 0.6 points, barely enough to stay ahead of number-two Magnus Ditlev, who is only 1.14 points behind Kristian. It's quite likely we're going to see Magnus and Kristian not only race for the win in Milwaukee and Singapore but also for the top spot in the rankings.
There is also some notable movement worth keeping an eye on: Gustav Iden now only had two results in his total, resulting in a drop to #120. Chelsea Sodaro had a DNF at Challenge Roth and has dropped from #7 to #17. With her Collins Cup points aging out in August, she may drop even further. Lionel Sanders was ranked #5 at the end of April, and has now dropped to #19. He did win at 70.3 Oregon, but scoring 80 points is not enough to replace his big points from 2022 that have aged out (90.6 points from Ironman St. George or 86.22 from the PTO Canadian Open last year). The good news is all of these athletes will have good chances for a big score in August.
Dominating Wins
The PTO Rankings score is made up of three components: points for the finishing position (40%), points for the strength of the field (30%) and time bonus points (30%). To calculate the time bonus points, an athlete's finish time is compared to the average of typically the first five finishers, rewarding racing significantly faster than the other top finishers. With me so far?
We can compare the score from the first two components (place and strength of field) with the actual score (which includes the time points). The ratio shows how much their time bonus points have been able to improve their final score, the bigger the "time improvement" is, the more dominating the win has been.
Discarding some outliers from races with small and uneven fields, the average improvement is about 3.2% for the men and 4.9% for the women. This number is usually lower for big races with deep, even fields. For example the winners at the PTO European Open only had an improvement of 1.1% (Max Neumann, 27 seconds ahead of second and 2:19 ahead of 5th) and 2.4% (Anne Haug, 2:30 ahead of second and 5:34 ahead of fifth).
The most dominating 2023 winner in races with a decent-size field so far has been Anne Haug. At 70.3 Lanzarote she had an improvement of 13% (nearly eight minutes ahead of second and more than 24 minutes ahead of fifth). For the men, Sam Long had the most dominating win with a 6% improvement at 70.3 Gulf Coast, almost four minutes ahead of second and more than ten minutes ahead of fifth.
The biggest dominating wins in 2023 full-distance races are by Daniela Ryf (6.8% at Challenge Roth, 12 minutes ahead of second and almost 35 minutes ahead of fifth) and by Braden Currie (4.7% at IM Cairns, 10 minutes ahead of second and 27 minutes ahead of fifth).
RELATED: The 2023 (Must-Watch) Pro Triathlon Calendar
Thorsten Radde runs Trirating.com and is one of the top experts in the sport for analyzing triathlon finishes and results.