2023 70.3 North American Championships Pro Preview
We take a close look at the top pros heading to St. George, Utah, this weekend to battle for $100k in prize money.
Heading out the door? Read this article on the new Outside+ app available now on iOS devices for members! Download the app.
The last years have added three big highlights to the triathlon history of St. George: The May 2022 Ironman World Championships and two 70.3 World Championships brought the best athletes and a lot of attention to the area. Race morning at Sand Hollow Reservoir, the iconic climb in Snow Canyon, the run through the Red Hills golf course, and the big "M Dot" close to T2 are now well-known elements of a fascinating course that demands everything from athletes.
This year things are almost back to normal, and the 70.3 race is held on its traditional date in early May using the same course as 70.3 Worlds. As the North American Championship it offers a prize purse of US$ 100,000, making it a gold-tier race for the PTO World Rankings. It's probably going to be this year's most important 70.3 race in the USA. Of course the race will also be broadcast live on Outside Watch.
Read our expert race preview below, and scroll to the bottom for information on how to watch the 2023 70.3 North American Championships.
RELATED: Outside Watch Announces 2023 Ironman 70.3 Livestream Schedule
Section divider
St. George 70.3 North American Championships Pro Preview: Men's Race
Lionel Sanders
35 years old, CAN
| | |
| --- | --- |
| Swim | ★★ |
| Bike | ★★★★★ |
| Run | ★★★★★ |
| Overall | ★★★★★ |
| Winning Odds | 30% (2 to 1) |
Sanders has some great memories of St. George: He won the 70.3 three times in 2016, 2018, and 2021, and he was also able to take second place in the full-distance World Championships here. His 2021 70.3 race was particularly remarkable as he won by just six seconds over Sam Long, only running away in the final, extra painful downhill.
Sanders has won 27 half-distance races between 2015 and 2022, but there have been some doubts about whether he will be able to win a big title. His problem: He often loses a lot of time in the swim and can't make that up on the bike without ruining his run legs.
In St. George, he's expected to start the bike about three minutes behind the swim leaders. After that, he will likely post the fastest bike leg and work his way through the field. It seems there is no swim-biker able to push the pace at the front of the race in St. George, and there is a good chance that Sanders can take the lead before T2.
He hasn't had a good start to the 2023 season: A bike crash at Challenge Miami lead to a DNF and canceling his start at 70.3 Oceanside. He usually runs well in St. George, but will he be able to do so in his return race and successfully defend his 70.3 St. George title?
Sam Long
27 years old, USA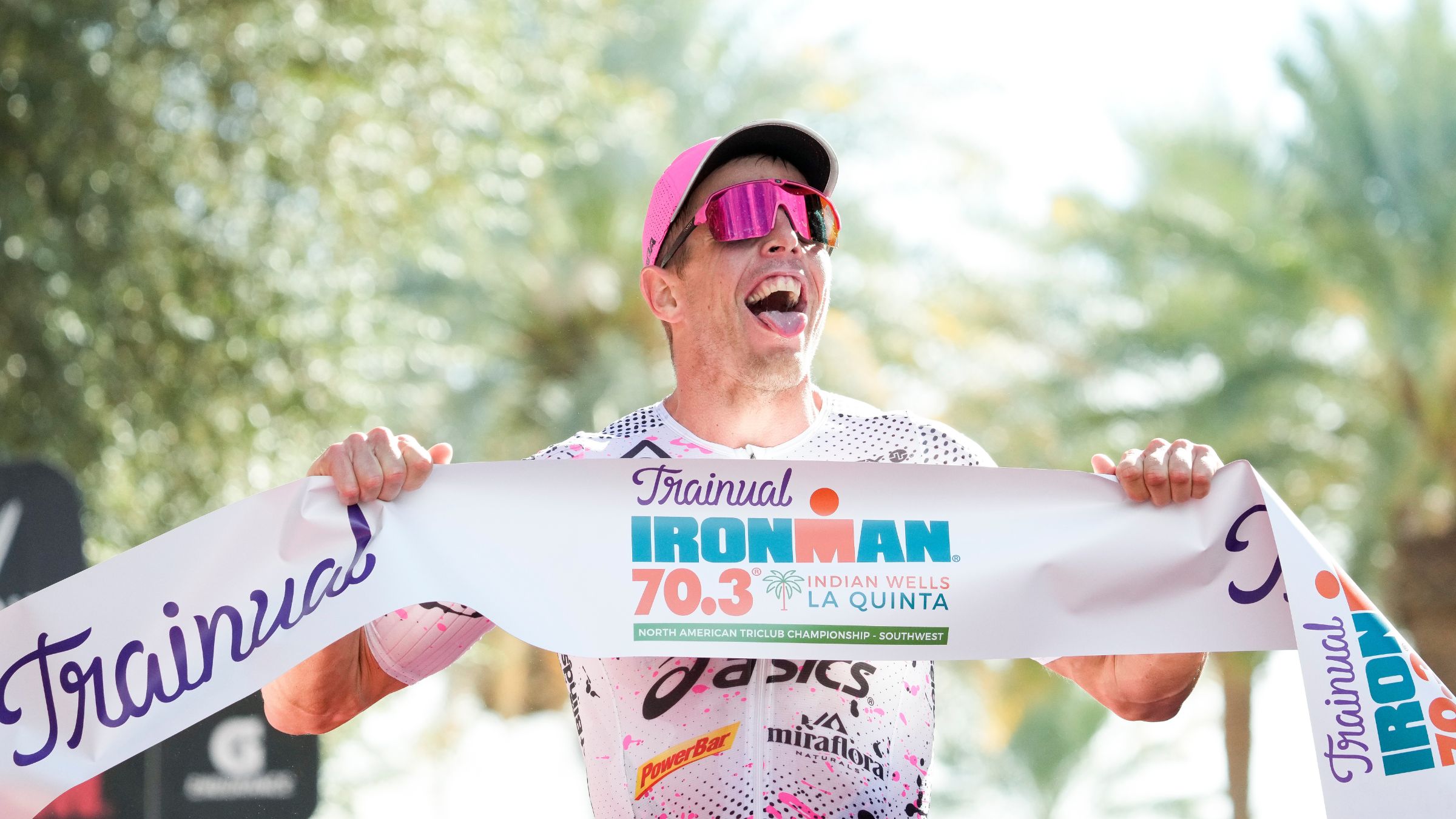 | | |
| --- | --- |
| Swim | ★★ |
| Bike | ★★★★ |
| Run | ★★★ |
| Overall | ★★★★ |
| Winning Odds | 30% (2 to 1) |
Long's last races in St. George didn't quite go according to plan: He was 15th at Ironman Worlds just a few days after being hit by a car, and at 70.3 Worlds he received a controversial bike penalty that took him out of podium contention. He's probably not satisfied with his 2023 season so far: With a fourth place at Challenge Miami and a seventh place at 70.3 California, he hasn't been close to winning a 2023 race.
He hasn't won quite as many races as Sanders (his current total is at eight half-distance wins between 2019 and 2022), but his tactical outlook will be quite similar: Try to limit the loss in the swim, then ride a strong bike to the front and win the race on the run. If Long and Sanders both have a good day in St. George, we may see a repeat of their shoulder-to-shoulder run of 2021. Who will come out on top this time?
Jackson Laundry
29 years old, CAN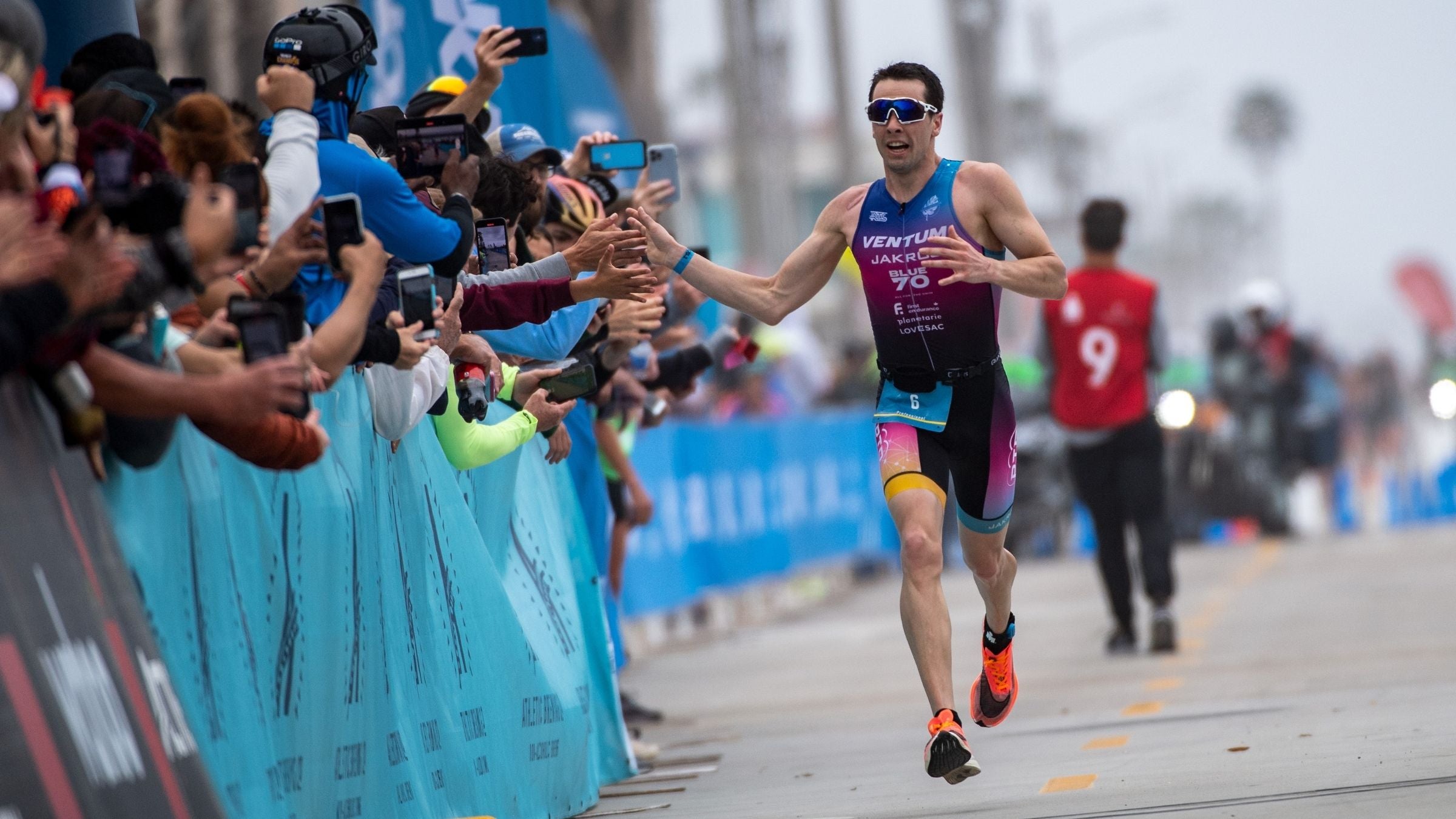 | | |
| --- | --- |
| Swim | ★★★ |
| Bike | ★★★★ |
| Run | ★★★ |
| Overall | ★★★★ |
| Winning Odds | 15% (6 to 1) |
Laundry is a very consistent racer on the half-distance, often finishing on or close to the podium. He has one big 2022 win when he won 70.3 Oceanside with a good swim/bike and a very strong run, catching early leader Ali Brownlee in the last kilometer.
Laundry will be ahead of Sanders and Long after the swim, probably around one minute. If he wants to win in St. George, he should look to push the pace on the bike – even if he's probably the one who has to do most of the work. Will he be able to stay ahead of Long and Sanders on the bike? Ideally, he can start the run with a lead, but even when Laundry won in Oceanside, Sanders was able to run 90 seconds into him.
Sanders and Long might be the favorites on one of their good days, but Laundry's 2023 season has started well with a third-place in Oceanside. Can he build on that in St. George and take another win against strong competition?
Wildcard 1: Matt Hanson
37 years old, USA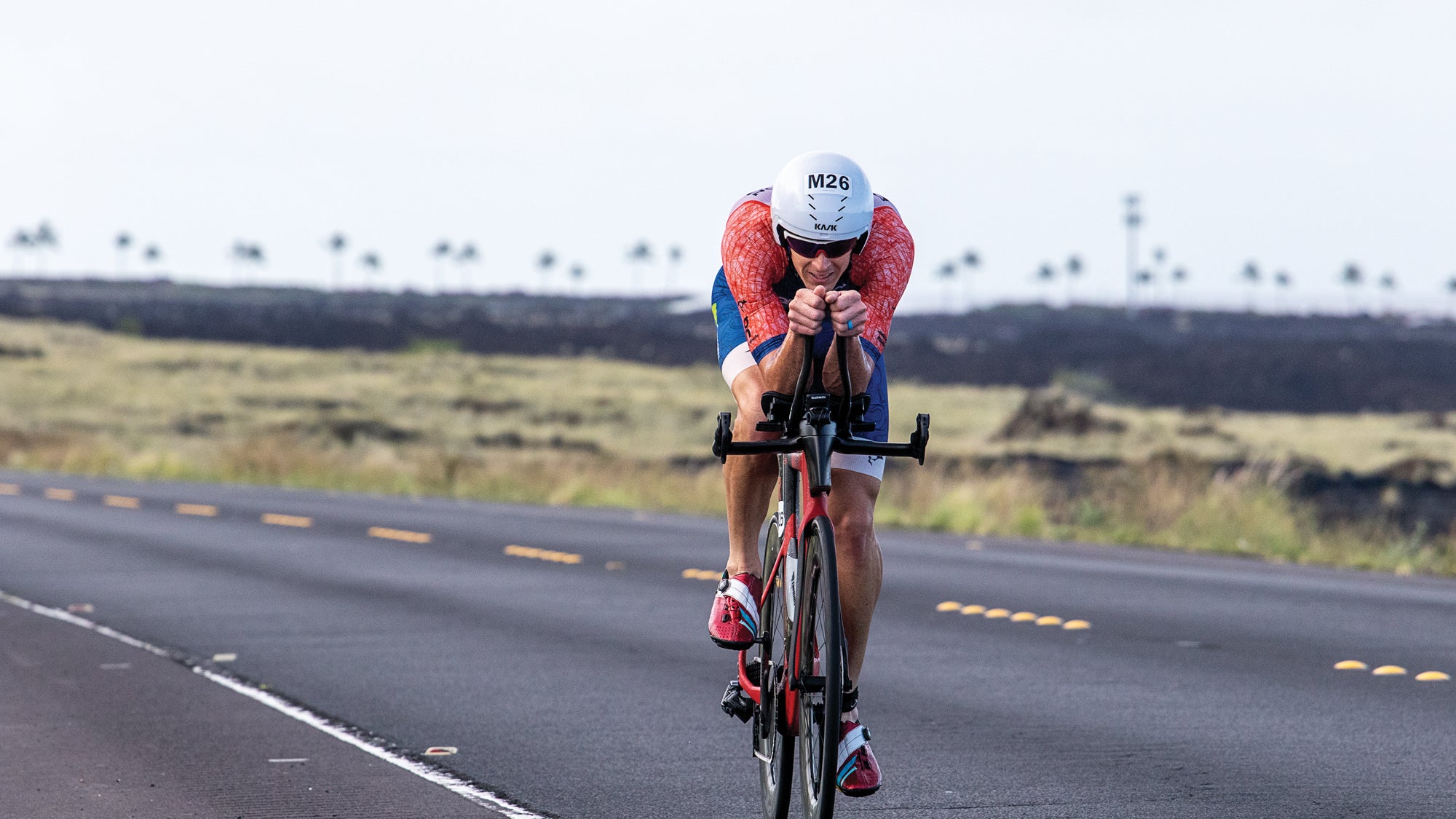 | | |
| --- | --- |
| Swim | ★★★ |
| Bike | ★★★ |
| Run | ★★★★★ |
| Overall | ★★★★ |
Hanson is one of the strongest triathlon runners and often comes from behind in the third leg. At Ironman Texas just two weeks earlier, Hanson was taken out on the bike by a swerving age grouper. His legs will be fresh and his mind hungry, but he'll still suffer from road rash and can't be sure how strong he can race in St. George.
He should swim a similar time to Laundry, and maybe they can team up to make it harder for Long and Sanders to catch the front. Hanson is one of the few who can be expected to outrun Long and Sanders, and anyone with three minutes of him in T2 is in danger of being caught before the finish line. How many spots will Hanson make up on the run, and where will he finish?
Wildcard 2: Trevor Foley
23 years old, USA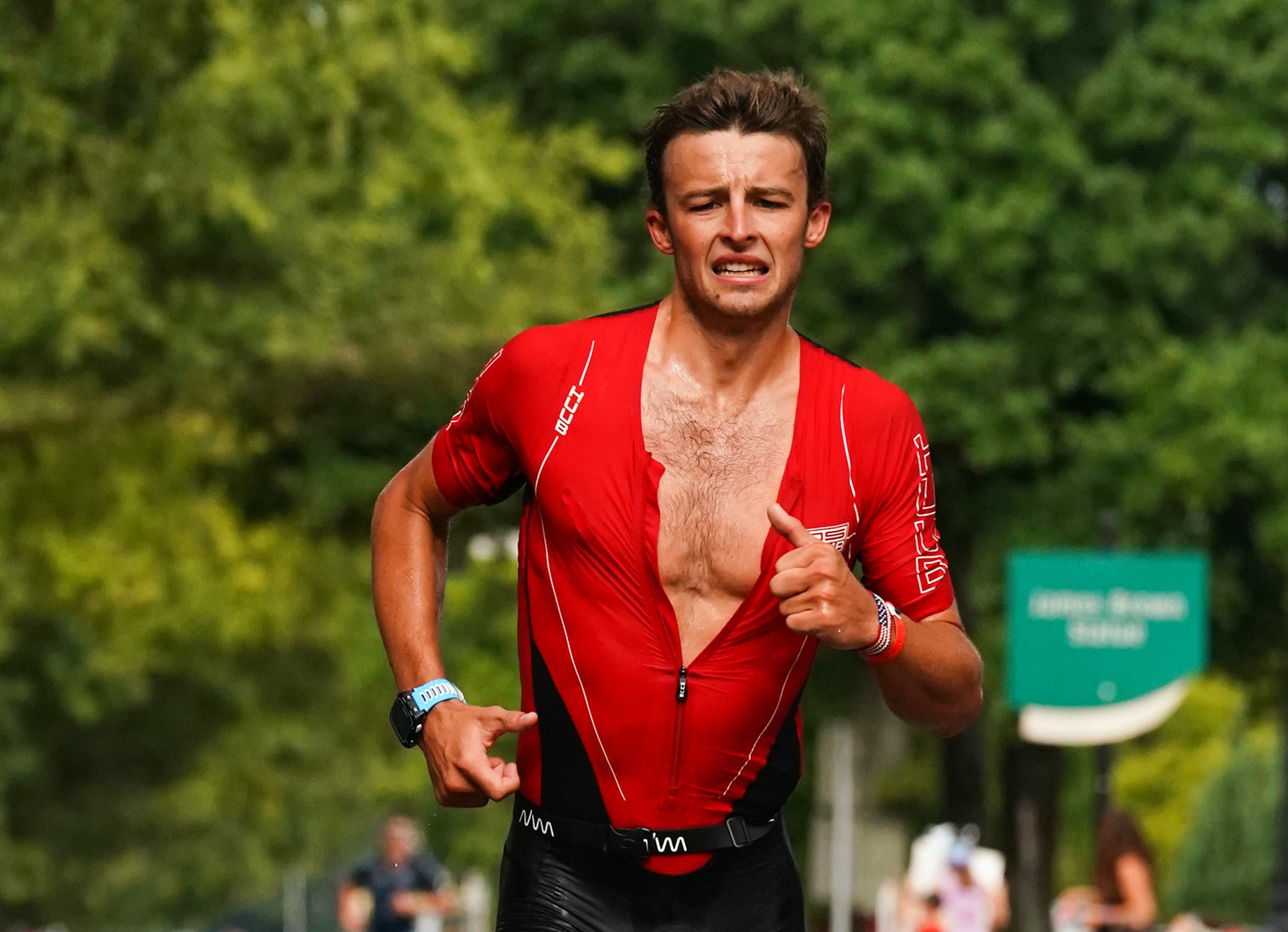 | | |
| --- | --- |
| Swim | ★ |
| Bike | ★★★ |
| Run | ★★★★★ |
| Overall | ★★★ |
Foley is one of the youngest pros in the field and has shown that he can take it up with almost anyone on the run. But as he says himself, he's still learning how to swim and he's likely to start the bike behind Sanders and Long. Usually, it's asking him too much to make up that gap, but with a solid bike ride he may still be in contention for a podium finish – for that he shouldn't be more than three minutes behind third place at the start of the run.
He's definitely one to watch for the fastest run split – and maybe even a bit more in St. George?
Section divider
St. George 70.3 North American Championships Pro Preview: Women's Race
Skye Moench
34 years old, USA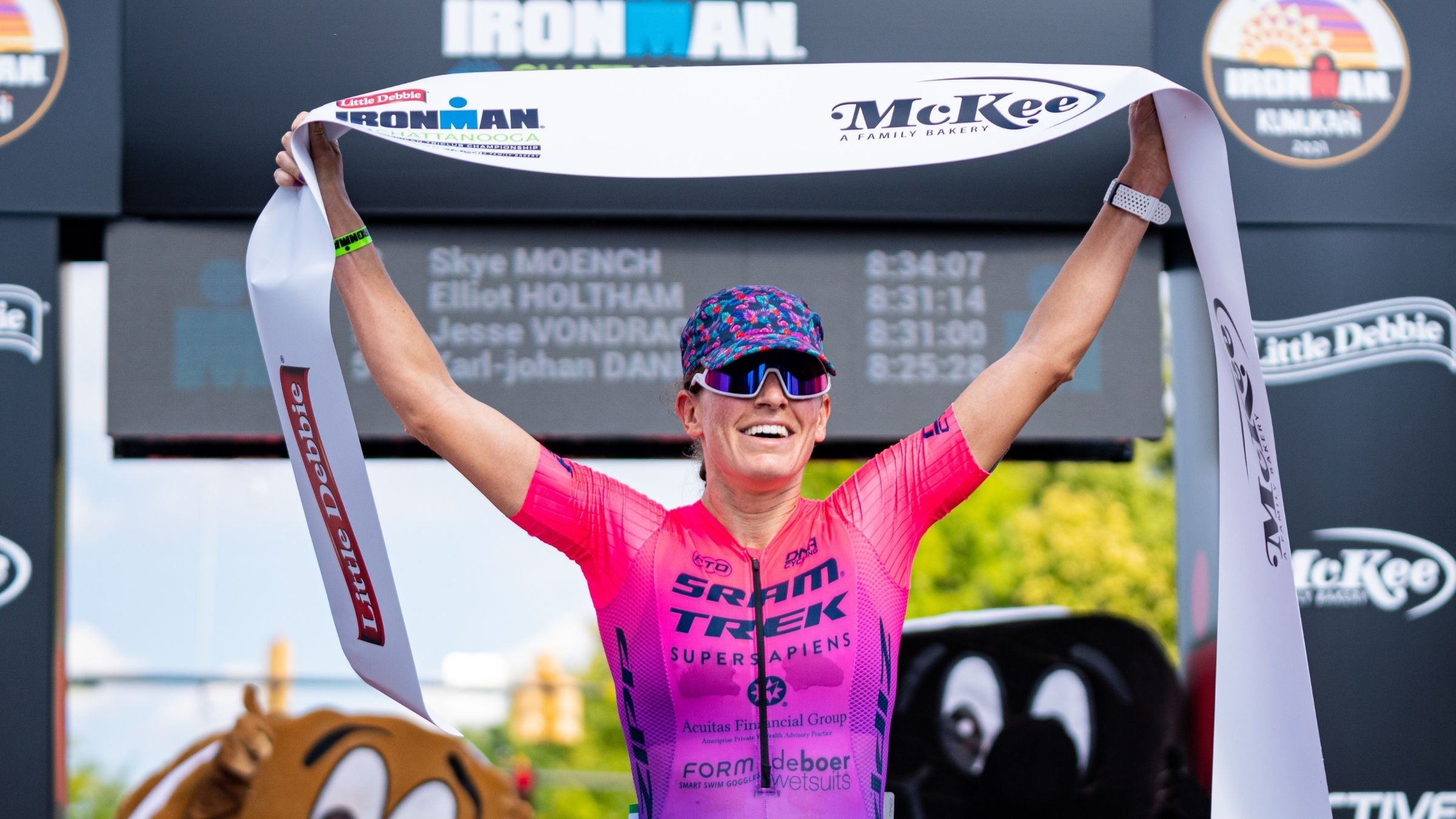 | | |
| --- | --- |
| Swim | ★★★ |
| Bike | ★★★★★ |
| Run | ★★★★ |
| Overall | ★★★★★ |
| Winning Odds | 35% (2 to 1) |
Since 2016, Moench has been climbing the pro ranks and has become one of the best U.S. triathletes. Living and training in a similar landscape to St. George not too far away in Salt Lake City, she finished just off the podium at the 2022 Ironman World Championships.
Moench is likely to lose three minutes to super-swimmer Lauren Brandon but then she will want to show that she's the strongest bike rider in the field. Will she be able to overtake all athletes ahead of her and take the lead? If she can do so around the halfway mark, the final climb through Snow Canyon would allow her to build a gap to the rest of the field. Then she could start the run two minutes ahead of everyone else and would be in a great position for her first 70.3 win since 2021.
Jeanni Metzler
31 years old, GBR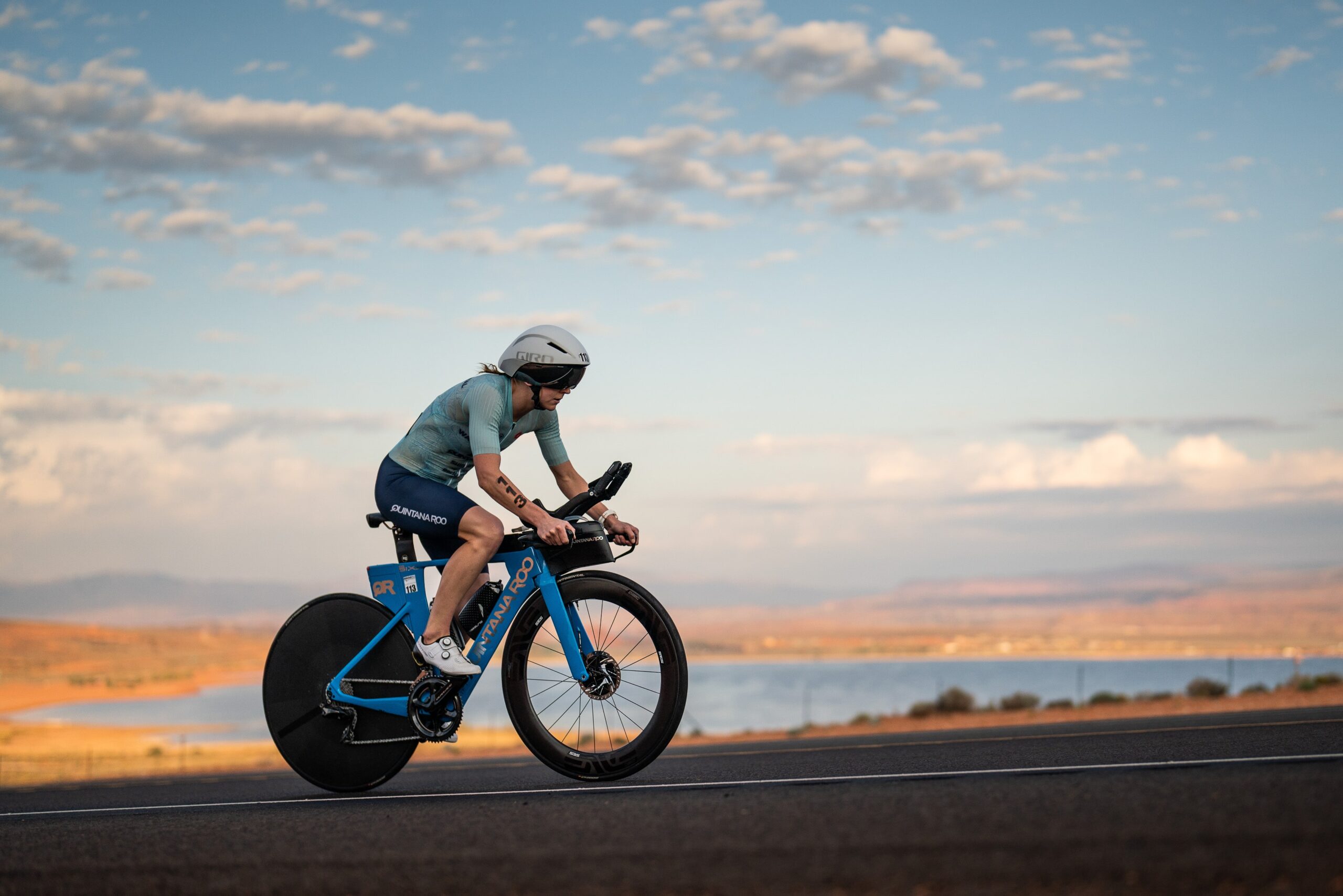 | | |
| --- | --- |
| Swim | ★★★★ |
| Bike | ★★★ |
| Run | ★★★★ |
| Overall | ★★★★ |
| Winning Odds | 20% (4 to 1) |
In 2021, Metzler was one of the best half-distance racers, finishing on five podiums and taking second place at 70.3 Worlds in St. George. But in 2022 she struggled with injuries for most of the season and has only returned in December with a fourth-place finish at 70.3 Indian Wells.
She should be one of the faster swimmers among the top favorites, starting the bike maybe a minute behind Lauren Brandon. On the bike, she will probably work to stay away from Rach McBride or Jackie Hering, ideally reaching T2 on her own not too far back from the lead. In 2021 she was also running consistently fast, and a podium finish in St. George would be a great start to her 2023 season.
Jackie Hering
38 years old, USA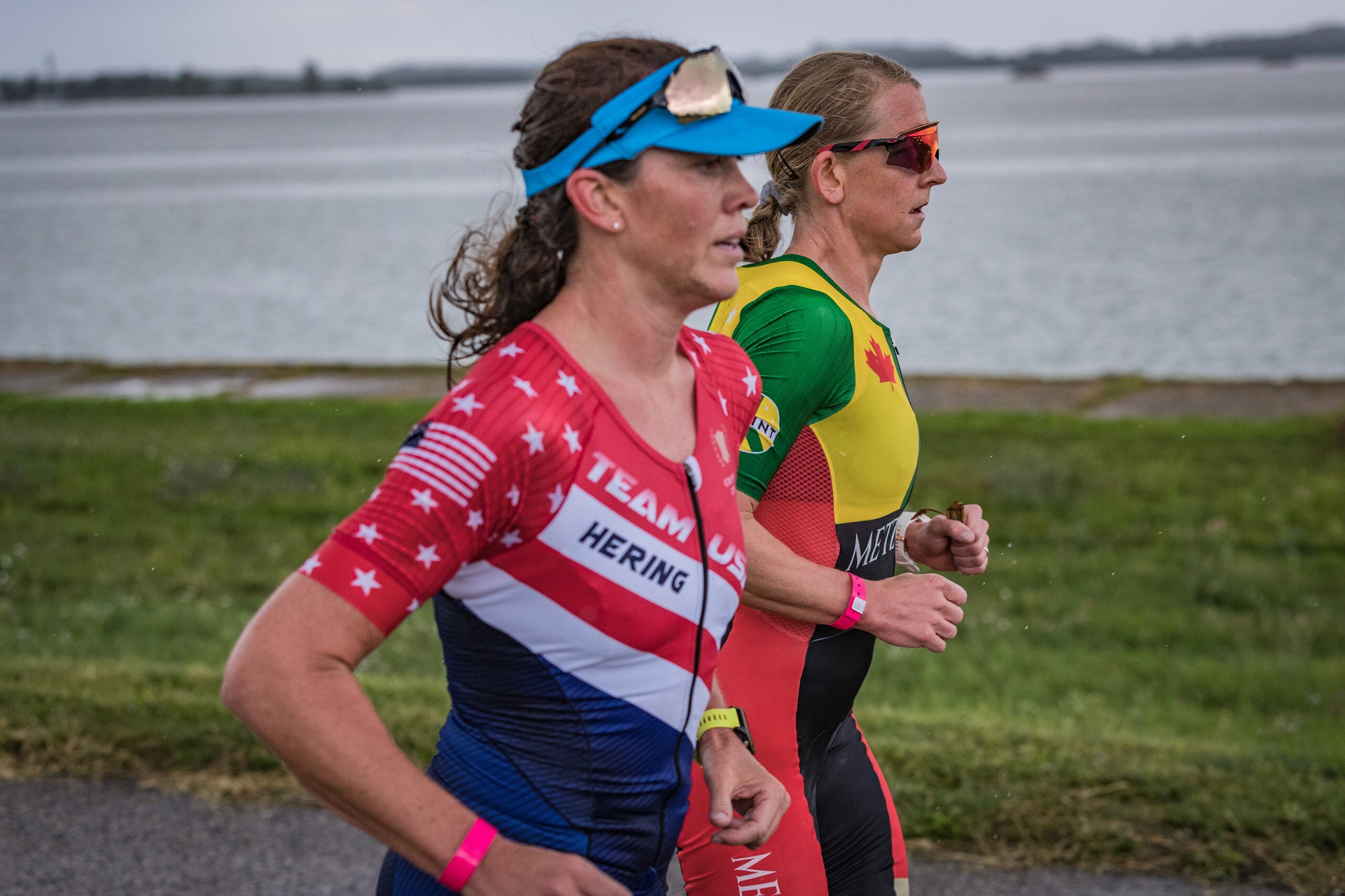 | | |
| --- | --- |
| Swim | ★★★ |
| Bike | ★★★★ |
| Run | ★★★★★ |
| Overall | ★★★★ |
| Winning Odds | 20% (4 to 1) |
Hering had some good results in 2022, including a win at the 70.3 North American Champs in Chattanooga and a seventh at 70.3 Worlds in St. George. But in the off-season she started to have chest pain which delayed her start of the 2023 season, and she missed Challenge Miami and 70.3 Oceanside. Hopefully, Hering has been able to recover and train well in recent weeks.
If Hering is back on form, she should swim and bike in the chase group, starting the run maybe two minutes behind Moench. Will she be the fastest runner in the field and will it be enough to catch Moench before the finish line?
Wildcard 1: Danielle Lewis
34 years old, USA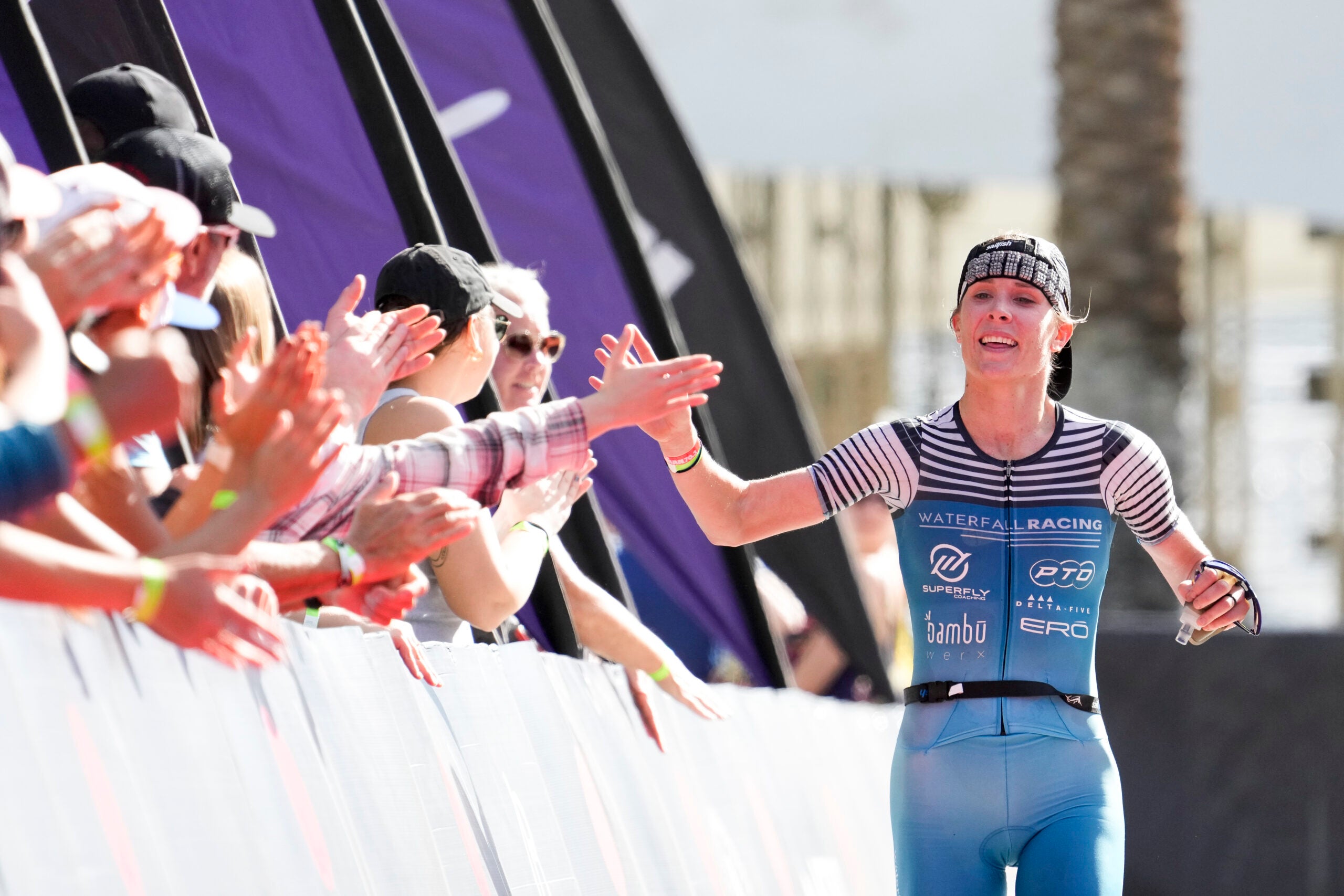 | | |
| --- | --- |
| Swim | ★★ |
| Bike | ★★★★ |
| Run | ★★★★ |
| Overall | ★★★ |
Looking at Lewis' results, she's maybe just one good swim away from a breakthrough result in a strong field. Too often she's too far behind after the swim and has to play catch-up all day. Sometimes she can still work her way through the field, for example in her win at 70.3 Oregon 2022. Losing less than five minutes in the St. George swim would be a good start for her, and that gap shouldn't get bigger on the bike. How many positions can she then make up on the run?
Wildcard 2: Rach McBride
45 years old, CAN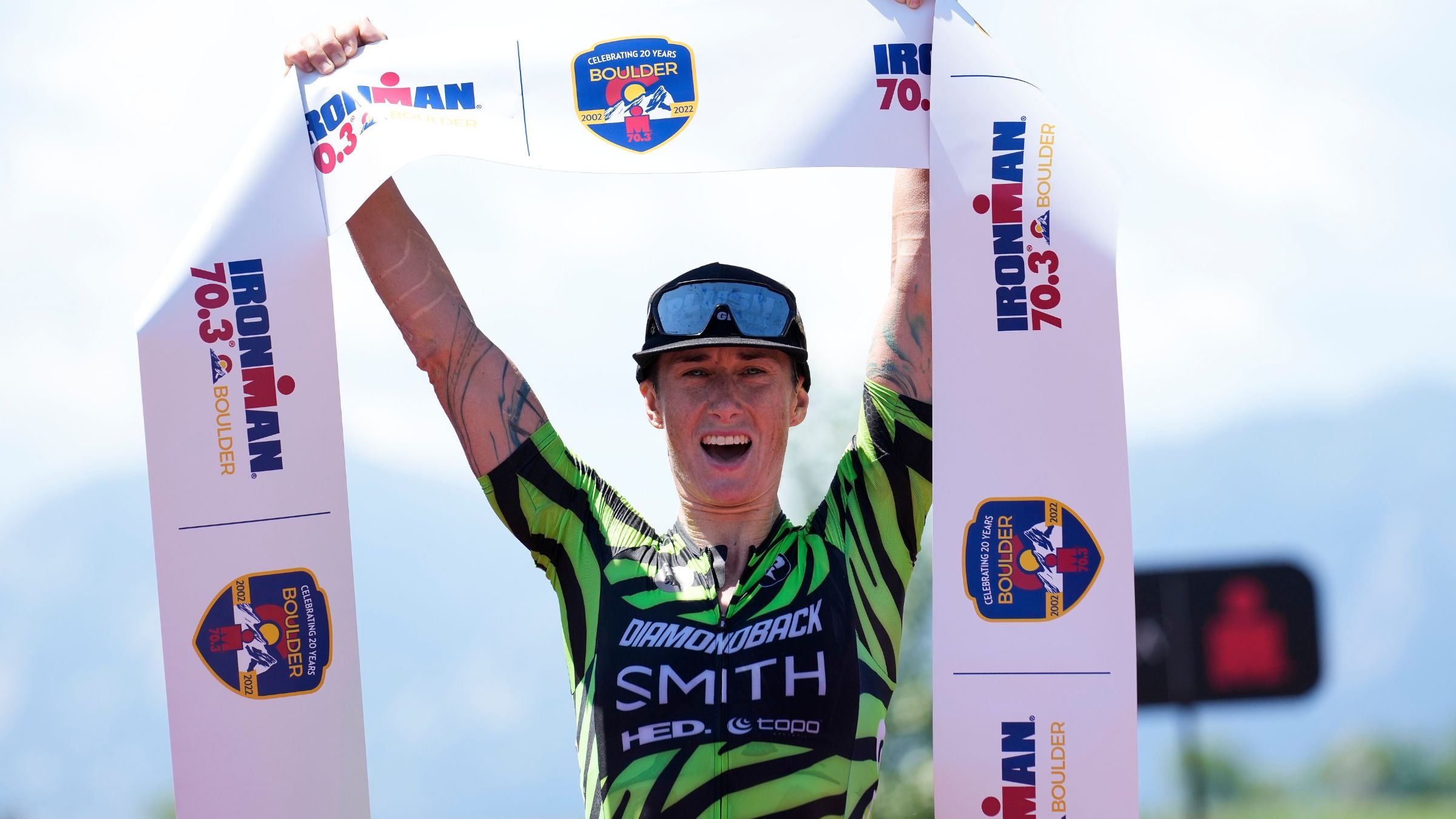 | | |
| --- | --- |
| Swim | ★★★ |
| Bike | ★★★★ |
| Run | ★★★ |
| Overall | ★★★ |
When Rach McBride won 70.3 Los Cabos at the end of 2022, they became one of the oldest 70.3 winners at 44 years and seven months. (Only Craig Alexander and Andy Potts have been able to win a 70.3 at age 45.) McBride will start in St. George with an outside chance for a podium.
Also competing in gravel races, they are one of the strongest athletes on the bike, and it wouldn't be a surprise to see them start the run only slightly behind Moench in second place. Will the faster runners catch McBride or can they hold on to a podium spot?
Section divider
How to watch the free 70.3 St. George livestream
The Ironman 70.3 St. George livestream will be free to watch live on Outside Watch starting at 8:30am ET (pros set to go off at 8:50am ET) on Saturday morning (5/6), and Outside+ members can view the race on demand after the finish anytime, on any device. In the Outside TV app click "Live TV" to watch during the race.
Watch the 70.3 St. George livestream
ABOUT THE AUTHOR: Thorsten Radde runs Trirating.com and is one of the top experts in the sport for analyzing triathlon finishes and results.