Train Like Crowie: The Importance Of Slower Sessions
Low-intensity runs may not be flashy, but they're one of the keys to three-time Ironman world champion Craig Alexander's success.
Heading out the door? Read this article on the new Outside+ app available now on iOS devices for members! Download the app.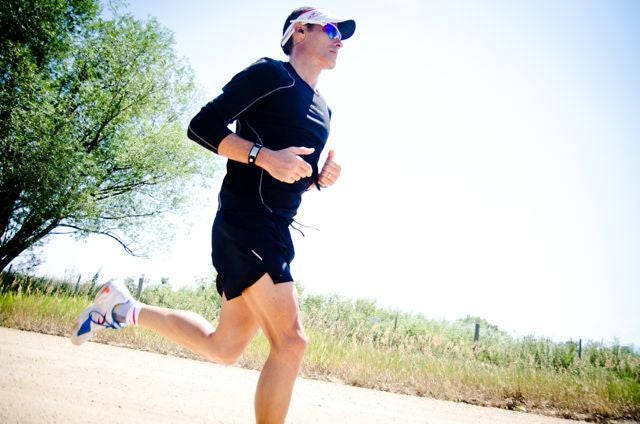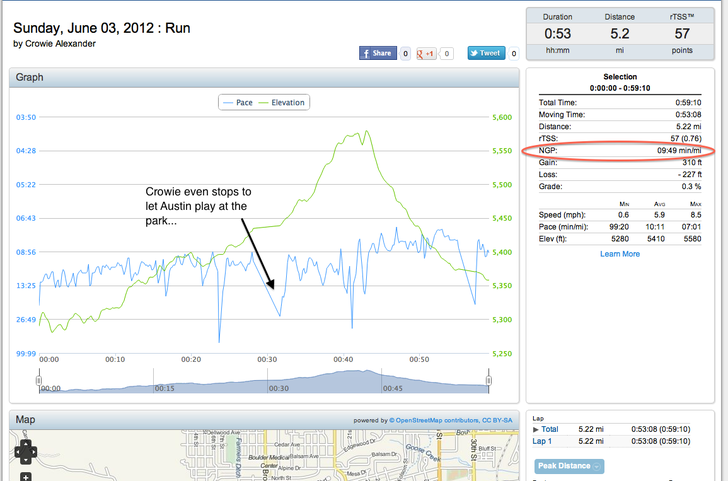 Low-intensity runs may not be flashy, but they're one of the keys to three-time Ironman world champion Craig Alexander's success.
There is a high-intensity bias in endurance sports "service" journalism. When triathlon writers like myself sit down to write training articles our minds immediately turn to faster sessions like hill repetitions, speed intervals and time trials. These uptempo workouts are seen as being more interesting than slower, steadier sessions such as recovery and aerobic base workouts. The last thing people in my position want to do is bore our readers, so more often than not we overlook the vanilla low-intensity workouts and write about the sexy high-intensity ones.
Click here to view the full size of the graph shown above.
In the aggregate this bias gives athletes the impression that high-intensity workouts are more important. This is unfortunate, because the opposite is true. Low- to moderate-intensity swimming, cycling and running are the foundation of the most effective triathlon training programs. The world's best triathletes spend most of their training time working at very comfortable effort levels.
Craig Alexander, for example, did not become a three-time Ironman world champion by flogging himself like a CrossFitter in every workout. There may not be another triathlete in the world who can run with Craig Alexander off the bike in an Ironman, but several days before his recent victory at the Eagleman Ironman 70.3 triathlon in Cambridge, MD, Crowie completed a run that almost any other triathlete in the world could have easily done alongside him. (You can see the workout in the TrainingPeaks activity viewer here, or check out the screen shot above.)

PHOTOS: Craig Alexander Works Out In Boulder
As he always does, Alexander wore a speed and distance device during the run and afterward uploaded the data onto his TrainingPeaks account. What you can see from the screen shot is that Alexander did the whole run at a very comfortable pace. He covered 5.22 miles in a little over 53 minutes. His normalized graded pace for the uphill run (an average pace that adjusts for hills) was 9:49 per mile. What you can't see from the screen shot is that he was pushing his son, Austin, in a baby jogger as he ran, which ensured that he didn't get carried away! Crowie even stopped to let the tike play at a park. That accounts for the six-minute discrepancy you see between total time (59:10) and moving time (53:08).
Clearly, Crowie's reputation as a man who puts his family first is well deserved. But it would be a mistake to conclude that he sacrificed his training for the sake of being a good dad on this particular day. In fact, he would have done more or less the same workout even if he hadn't been pushing his son. Easy runs like this one are a staple in Alexander's training, and always have been.
Alexander's coach, Mat Steinmetz (Fiftyonespeedshop.com), explains the rationale behind this approach. "Frequency is important and easy running allows an athlete to get in more volume where the easy sessions have no impact on the quality/key sessions," he says. In other words, one of the keys to running better is running a lot, and an athlete can absorb a much higher volume of running if most of that running is done at low and moderate intensities.
High-intensity running is much more stressful to the body and simply can't be done very often. But that doesn't mean an athlete can't run at all between hard runs. Easy runs, as Steinmetz suggests, allow an athlete to get additional training stimulus that doesn't impede recovery from the last hard run or sabotage performance in the next. Alexander happened to do this run between his last two three-day blocks of hard training prior to Eagleman.
Steinmetz adds that it's an error to assume that easy running does not provide some of the same benefits as faster running. "I like to look at the body as having a chassis and an engine," he explains. "Most of the time, we are working the engine or both the chassis and the engine simultaneously, but easy running can help build the chassis (durability and strength)."
According to Steinmetz, age-group triathletes—and especially those who do long-course races—are more often limited by weaknesses in their chassis than in their engine. "If I were to pull most athletes aside at mile 20 of the marathon portion of an Ironman," he says, "I doubt they are going to tell me that they wish they'd done more speed work. They will be wishing for more strength and endurance."
Of course, most age-groupers don't have as much time available to train as Craig Alexander. A professional who works out 25 hours a week can and indeed must do a larger fraction of his training at lower intensities than a weekend warrior who trains less than 10 hours a week. But even the typical weekend warrior stands to benefit from dialing back the intensity in most workouts. Heck, regardless of whether you have young children of your own, you might consider pushing a baby jogger occasionally as a way to hold yourself back!

RELATED: The Basics Of Triathlon Base Building
Learn more about Alexander's training with the "Training Day" series, shot in 2011.