How to Break Through a Running Plateau
Try a new approach to your training to gain an edge in your next race.
Heading out the door? Read this article on the new Outside+ app available now on iOS devices for members! Download the app.
When manipulating the basic ingredients, or tenets of training—volume, frequency, intensity and duration—there are literally thousands of combinations you can utilize to change your approach. If your running is stuck in a rut, consider one of these approach tweaks to help you bust out.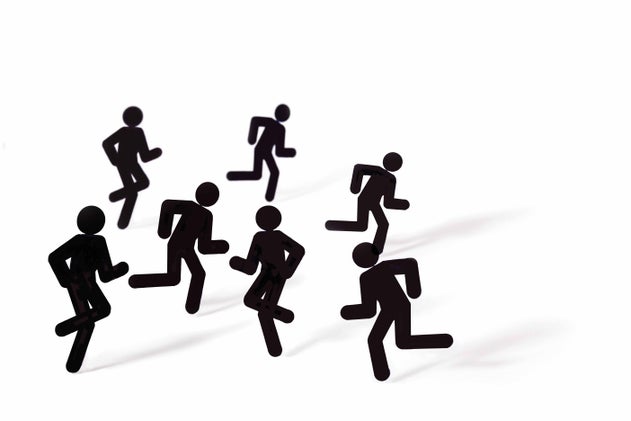 The Approach: High Frequency
High frequency leads to increased durability, which makes you more resistant to injury and better able to hold pace and form at the end of the race. A triathlete only running a few times per week can reap benefits by gradually increasing to 5–6 runs.
One benefit of upping the frequency of your runs is that it helps you build muscular endurance while allowing you to take some of the emphasis off of very long runs (like those 20-milers before an Ironman). Avoiding the steep recovery cost of lots of super-long weekend runs will allow you to focus on adding in more quality down the road while avoiding injuries.
One potential downside to frequency is the transition time (driving, showering) required by adding in additional workouts, but this can be alleviated by making many of your workouts bricks. Also, you still need to find the balance between quality and quantity. If you've fallen into the trap of doing all your workouts hard, then running daily will force you to nix that habit.
How to: Start by dividing your current volume into more runs before adding in additional time. For triathletes running 20-plus miles per week already, increasing frequency can simply mean dividing your current weekly mileage into five or six runs instead of 2–3 runs. This may mean you have a lot of 20–30 minute runs, but the focus is on frequency—the small stuff adds up.
RELATED: Learn To Love The Pool (Really!)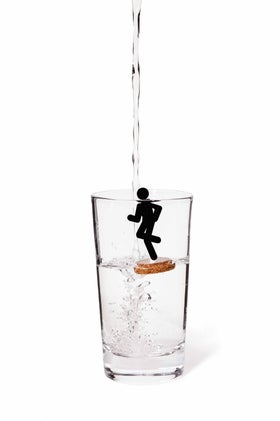 The Approach: Higher Volume
No magic here. If you can increase your miles over time and absorb that load, you will improve. For many triathletes barely reaching weekly double digits, higher volume can mean increasing from miles in the 15–20-per-week range to the 30–40-a-week range.
The benefit of focusing on volume is that it's easy to track and proven to work. Avoid the pitfall of increasing miles too quickly (fatigue and/or injury), and be sure to keep a balance of training between sports. Many triathletes eventually find a point of diminishing returns with run mileage, where it makes more sense to rest with additional time or where the recovery required from additional runs cuts too much into the energy required for quality cycling.
How to: Consider devoting a chunk of time solely to running (such as early spring if your main races are in the fall) where you're willing and able to scale back on other sports. Keep a small amount of cycling and swimming in the plan, while keeping the recovery cost from those sports low. Just pick a simple metric to track (i.e. time or miles), and focus on increasing weekly training at a rate no greater than 10 percent a week.
RELATED: Determining Your Long Training Run For Any Triathlon Distance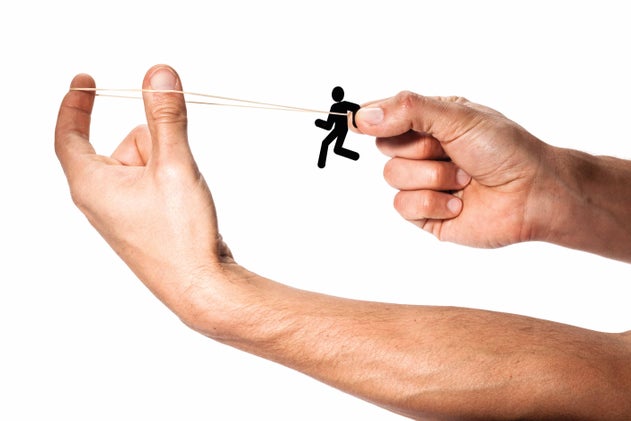 The Approach: More Quality (Intensity)
Finding the right balance between quality and quantity can be tough even for experienced runners. To complicate matters, triathletes have to balance quality and quantity in three separate sports.
Some form of quality running is an important part of a well-rounded training plan. Yet seasoned runners also understand that doing every run all-out is a quick way to top out and get injured. If you're new to hard running workouts, we propose keeping it simple to start.
How to: Before you begin, first build to a sustainable and appropriate level of frequency and volume made up of easy to moderate runs. Then, assuming you've been running regularly for six months, it's appropriate to then add in a regular tempo run. Tempo can be defined as the pace you can hold for about an hour—for most runners, between 10K and half-marathon pace. Start with continual tempo runs of about 20 minutes and gradually increase to about 45 minutes.