The 5 Sleep Languages: How Knowing Yours Can Help You Find Better Rest
Perhaps even the best rest of your life.
Heading out the door? Read this article on the new Outside+ app available now on iOS devices for members! Download the app.
You don't need anyone to tell you that lying awake at some ungodly hour is its own special sort of nightmare, especially when you've got a big training session the next day. And trying to make sense of the overwhelming amount of advice explaining an algorithm or alchemy that could potentially help can be as frustrating as actual sleeplessness itself: Do this. Don't do that. Don't do this and then do that.
That profusion of messaging is actually part of the problem, says Shelby Harris, PsyD. A behavioral sleep medicine provider and sleep expert with Calm, the sleep and meditation app and mental health brand, Harris has spent her career studying the physical and mental effects of disordered sleep and advising those who struggle with it.
Everybody's sleeplessness has a different origin and different pattern, she explains. That means everyone has a different solution.
Over the years, Harris observed that her sleep-challenged patients generally fit into a handful of categories. So the author of The Women's Guide to Overcoming Insomnia and a professor in the neurology and psychiatry departments at Albert Einstein College of Medicine in New York started working with Calm to create a solution.
What resulted was Calm's latest initiative, which asks us to consider our "sleep language."
RELATED: How to Sleep Like a Rock the Week Before Your Race
How knowing the 5 sleep languages can help you
The concept of sleep languages draws on the runaway bestselling book, The 5 Love Languages, which attempts to demystify the different ways we unconsciously perceive, express, and expect love to be demonstrated. Overlay that approach to sleep and you can fast-track your understanding of your unique sleep tendencies and the related fixes that apply to your situation, asserts Harris.
"I think knowing which sleep language you fall into helps you focus your efforts," she says, referring to the nightly confrontation of easing into slumber. It also helps you discern between whether you're dealing with clinical insomnia, in which you literally cannot sleep, or you're not making sleep a priority, or unknowingly engaging in sleep-sabotaging behaviors, says Harris.
Although the physical benefits of adequate sleep are well known, getting decent shut-eye can also help you in less obvious ways. A single night of proper sleep can result in less irritability and moodiness, and can help you be more resilient to stress and anxiety. In a recent survey of more than 1000 adults ranging from 18 to 74, Calm found that those who reported  "fair" or "poor" sleep quality were twice as likely to report feeling anxious or stressed.
RELATED: Life Stress, Work Stress, Training Stress—Your Body Can't Tell the Difference
What are the 5 sleep languages?
The "5 sleep languages" attempts to address overwhelm and confusion around poor sleep through personalized insights. As with the love languages or any attempt at assessing personality types, whether psychological or astrological, there is inevitably some overlap among categories.
Harris also notes that, as with any mental-health condition, there's no single resolution that will instantaneously erase every concern. But there's a lot of self-awareness to be found in exploring your instinctual behaviors and tendencies. Once you are aware, you can make a change.
Here's a look at the different sleep languages.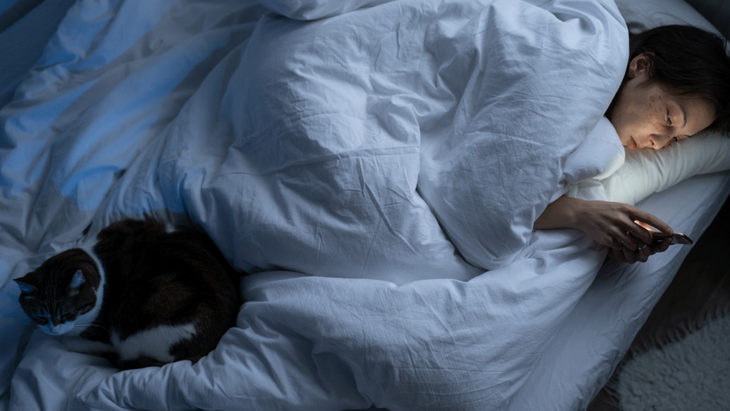 1. The Words-of-Worry Sleeper
It's not difficult to understand the symptoms of this type of sleeper. "It's as if you can't turn your brain off to fall asleep or you wake up in the middle of the night and your brain is talking," says Harris. "It can be worries. Although it can also just be random thoughts with the volume on 15 and you can't turn it down."
How to quiet your thoughts:
Cultivating a regular mindfulness practice and being aware of when the brain is "talking too much" can train you to bring yourself back to a single focus, she says. "It's like saying, 'Nope, not now, back on track.'"
"I'm a huge fan of a meditation practice," says Harris. "And I actually mean during the day and not just at night." When you practice meditation during the day, it makes it easier for you to draw on your practice at night when sleeplessness looms and the stakes seem higher because you're worried about it, says Harris. The efficacy of mindfulness-based therapies for insomnia have been supported by research.
Also, let go of the notion that falling asleep should be like hitting an off switch. "It's really a dimmer switch. You need to unwind," says Harris. "A lot of the advice out there is to find 60 minutes to unwind…Yes, that's ideal, but if you can't find 60 minutes, try to find 10. Start small. Turn off social media five to 10 minutes before bed."
Harris emphasizes that mindfulness-based treatments that shift cognitions and behaviors without medication work especially well for "words of worry" sleepers. She prefers to listen to stories told by Harry Styles at night, but she reiterates that the best solution is whatever works for you.
RELATED: Why Do I Have Trouble Sleeping After a Hard Workout?
2. The Gifted Sleeper
This is someone who can sleep "anywhere, anytime," according to Harris. At night, you typically fall asleep within minutes of slipping into bed and may even be able to snooze with ease during the day. Some of you may boast about being able to fall asleep seemingly at will and be the envy of everyone you know.
It may not sound as though you have a sleep issue. But falling asleep easily doesn't necessarily correlate with achieving quality sleep, says Harris. In fact, your ability to drop into slumber can actually be very telling in terms of your need for better quality sleep.
How to ensure quality sleep:
What seems like a gift can actually be a curse. Because you don't exert effort to fall asleep or even pay attention to potentially sleep-sabotaging behaviors, you might unknowingly be slipping into patterns that could disrupt the effectiveness of your sleep. Excessive alcohol intake, large meals at night, vigorous exercise in the evenings, and a lack of a calming routine prior to retiring for the night can cause you to be awake at odd hours or wake up in the morning still tired, which further exacerbates your tendency to fall asleep at any chance.
Also, if you find yourself sleeping excessively, it's worth exploring whether you're allowing yourself enough time for sleep or whether sleep apnea could be at play.
RELATED: Recovery Tip: Alcohol Can Tank HRV, Resting Heart Rate, and Sleep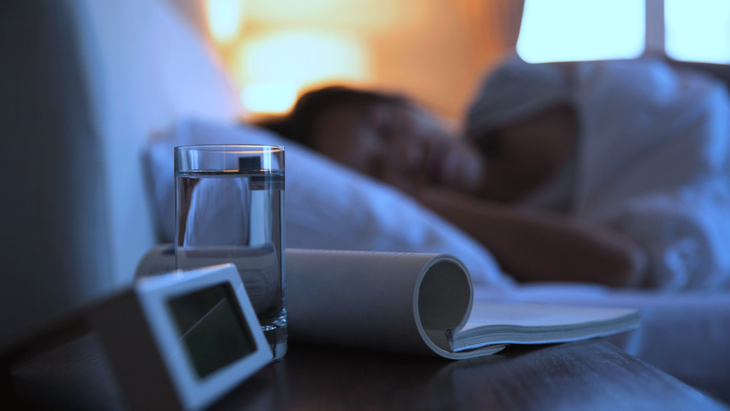 3. The Routine Perfectionist Sleeper
You rely on a very specific and structured nighttime routine—and believe that your ability to experience proper shut-eye depends on those behaviors and situations, says Harris. Any change in your nighttime routine brings about worry and anxiety around whether you'll fall asleep, which in turn further sabotages your rest. And that fear around not sleeping is quite real for you.
How to ease up a little (or a lot):
Flexibility is key, says Harris. Yes, absolutely create space for yourself to experience a wind down, but allow yourself some flexibility in your approach. Try to let go of thinking there are certain things that must take place in order for you to sleep, she says. Perhaps start by switching up the order in which you do the things. Try brushing your teeth before you read rather than after, she suggests.
Not having your standard routine on a regular basis can help you work on accepting and letting go of the things that you can't change while still controlling the things that you can. For example, explains Harris, when you're at a hotel, "You can ask to be on a higher floor and away from the elevator, but you can't control if the person in the room next door slams their door at 2 am."
Of primary concern to the routine perfectionist sleeper is the tension that you exert in trying to ensure you sleep well. Harris suggests trying meditations and sleep stories to help ease mental and physical tension.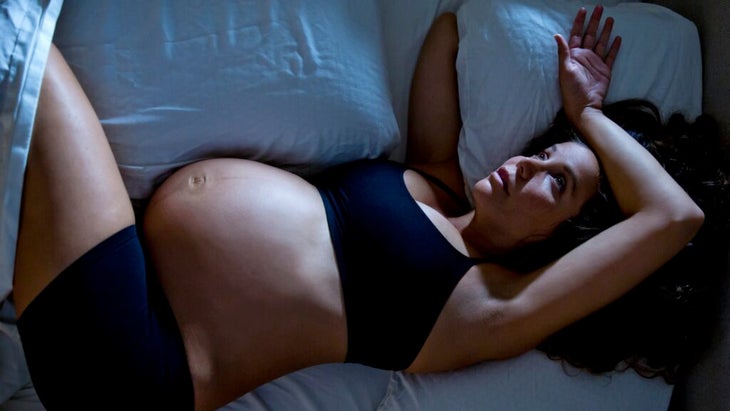 4. The Too-Hot-to-Handle Sleeper
Find yourself waking in the wee hours of the night soaked in sweat? It's a common issue for those experiencing menopause and perimenopause, says Harris. It's also common among pregnant women. Temperature regulation issues can also be due to non-hormonal influences, including certain medications.
Not only is the experience uncomfortable and exasperating, but trying to find a way to navigate it can be disruptive for bed partners who run at a different temperature, says Harris.
How to modulate your temperature:
Harris suggests keeping your bedroom temperature in the 60s. If that seems uncomfortably cold when you fall asleep, pile on the layers and pull on some socks. She also supports the use of moisture-wicking and cooling technology, including mattress pads that nudge the temperature of your mattress lower. Dual-sided mattress pads can minimize temperature arguments with bed partners, although you can also opt for the low-tech alternative of different twin-size comforters for each partner according to their need.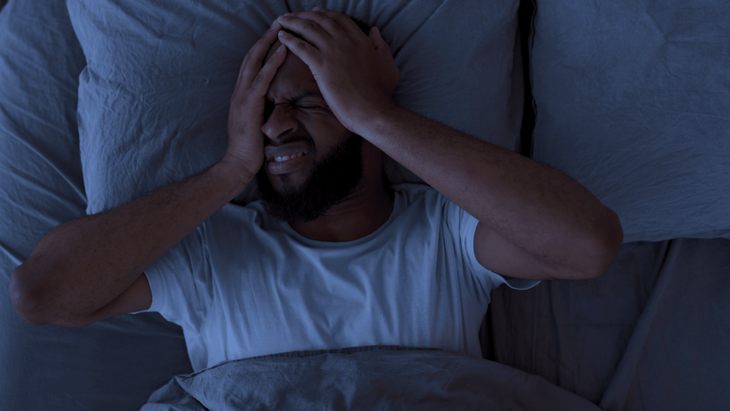 5. The Light-as-a-Feather Sleeper
Harris once had a patient describe her nights as if she was "skimming" the surface of sleep. That pretty much characterizes a light-as-a-feather sleeper. If you wake countless times throughout the night and feel anything but rested in the morning, chances are this is you.
Any number of factors can contribute to this, including stress, medication, alcohol, blue light, teeth grinding, and restless legs.
How to sink into proper rest:
Hitting the snooze button can be especially detrimental for you, says Harris, who emphasizes the need to set up consistent wake and sleep times. Also, don't "snack" on sleep by napping, she says, as it can cause your nighttime sleep to be lighter.
RELATED: Ask a Trainer: How Can I Sleep More Comfortably When I'm Injured?
About Our Contributor
Renee Marie Schettler is a senior editor at Yoga Journal and has been a writer and editor at The Washington Post, Real Simple, and other online media platforms. She started practicing yoga nearly 20 years ago with teachers in Manhattan who challenged students to feel the space and grace within the precise alignment of a pose. Her understanding of yoga changed when she began studying yoga with teachers who emphasized surrendering into the stillness of a pose. Renee has been teaching yoga since 2017 and finds that writing and practicing yoga are similarly all about exploring truth. She identifies as a Gifted Sleeper most nights and a Words-of-Worry Sleeper other nights. Follow her at @reneemarieschettler.