I Have a Leg Length Discrepancy. What Should I Do?
Casey Maguire provides advice and exercises for dealing with a leg length discrepancy—which is more common than you may think.
Heading out the door? Read this article on the new Outside+ app available now on iOS devices for members! Download the app.
First of all, don't panic. Leg length discrepancy, or LLD, is quite common. Research has found that LLD is present in 60–95 percent of the population, with the average difference in leg length being 5mm. But if your LLD is greater than 1cm, it may be worth getting evaluated by a trained professional. Here's the DL on LLD.
There are two types of LLD: functional (or apparent) and anatomic (or true). Clinically, most cases are apparent LLD, caused by various issues in the lower spine, sacroiliac joint or pelvic girdle that often stem from faulty biomechanics, like overpronation. Anatomic LLDs are congenital (birth), or result from injury or illness sustained earlier in life.
OK, so back to you. You have an LLD, what's the big deal? You could be dealing with pain, lower power, loss of efficiency and damage to your tissues that can result in bigger problems down the line. Take a look at your typical one-hour cadence for the run/bike (hint, LLD doesn't affect swim):
Run at 160–180 strikes/min = 9,600–10,800 strikes in an hour
Bike at 70–90 RPM = 4,200–5,400 cycles in an hour
That's a lot of wear and tear and loss of potential speed/power. I am a firm believer in getting evaluated in the activity that concerns you. Have your gait/stride looked at. Get a proper bike fit that includes cleat adjustment. I like insoles in running and cycling shoes (Superfeet and Sole insoles are great off-the-shelf options). To adjust for LLD on the bike, sometimes a shim is your best option to treat the shorter limb (try the BikeFit system). What else to do? Spend some time with a good physical therapist and bike fitter—even better if it's the same person. Stretch, dust off your foam roller and strengthen. To safely cover some common issues I see daily in the clinic, I recommend stretching your piriformis muscle, foam rolling your IT band and strengthening your gluteus medius (see below).
These three movements will help anyone with a possible leg length discrepancy: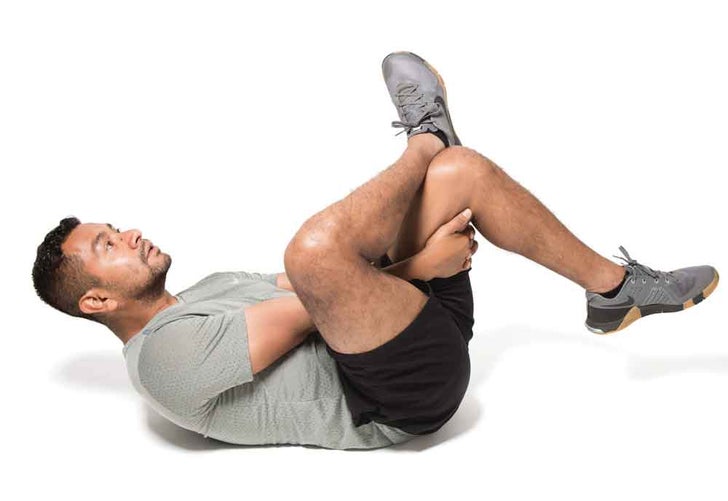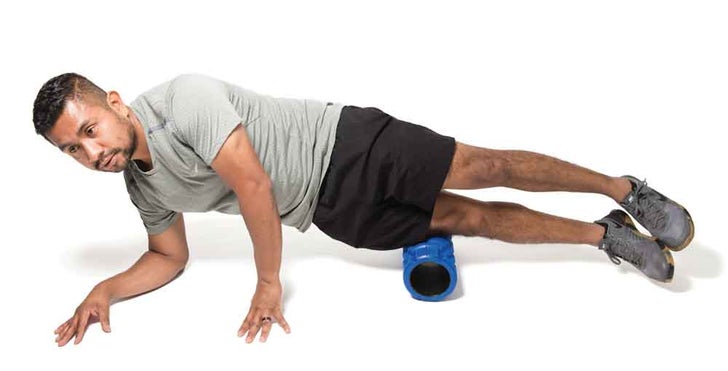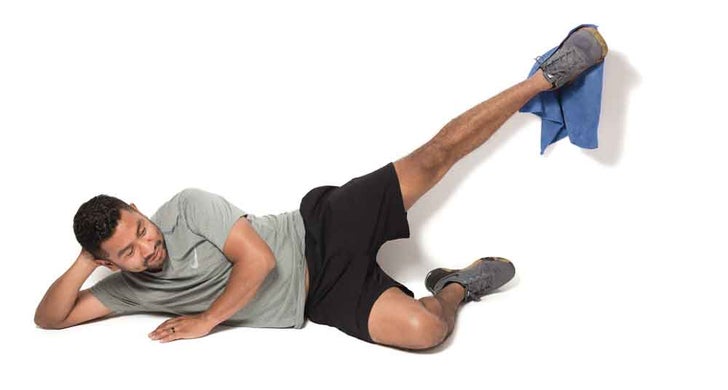 Casey Maguire is a Los Angeles-based orthopedic physical therapist who has treated professional triathletes, cyclists and multiple athletes in the NBA, NHL, NFL and USTA. His focus is on functional biomechanics.