Fight Indoor Training Imbalances With These 8 Strength Moves
Counteract the specific effect of indoor training with this mobility, stability, and strength routine.
Heading out the door? Read this article on the new Outside+ app available now on iOS devices for members! Download the app.
When the cold and dark winter months kick in—or when the weather is grim or you're time-crunched—indoor training is the way to go. However, cycling exclusively on the trainer and doing all of your runs on the treadmill can create imbalances that will appear outdoors.
Do the following workout after your indoor session, two to three times per week.
RELATED: Triathlete's Guide to Indoor Training
Ankle Mobility
Ankle mobility is crucial in all three sports—particularly in swimming—and constant treadmill running can wreak havoc on the joint's flexibility.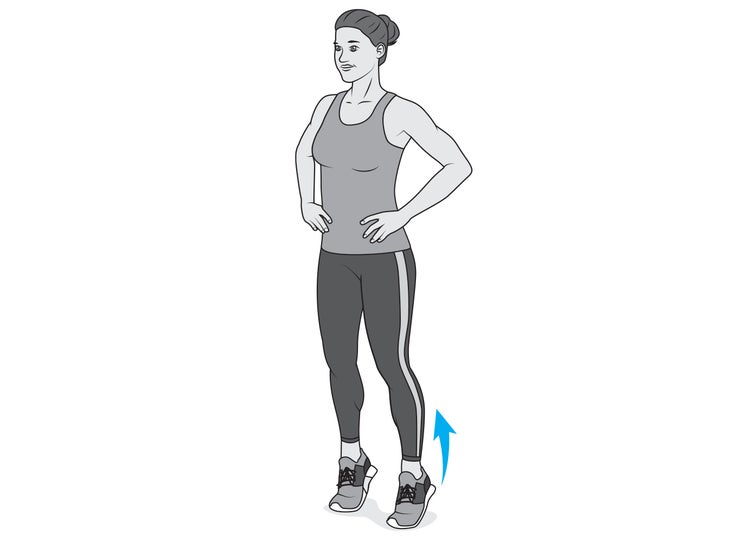 Calf raises
Slowly lift your body up onto your tiptoes, and then back down. Repeat three sets of 10 reps with 30 seconds rest in between.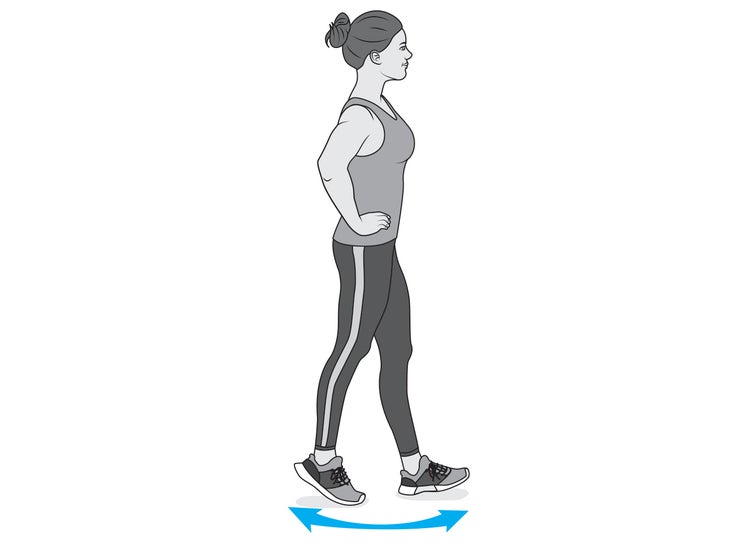 Foot roll
Walk 15 meters rolling the whole bottoms of your feet, from heels to tiptoes. Repeat three to four times with 15 seconds rest in between.
Hip Mobility
Cycling—particularly on a trainer—produces tightness within your hip flexors. Aside from possible running injuries, tight hips also prevent a streamlined position in the water.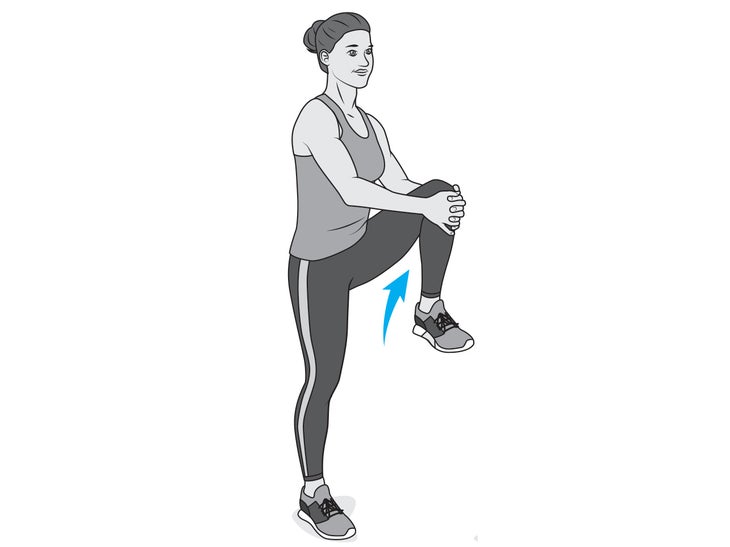 Walking hip opener
Walk for 10 meters, and with each step lift one leg to your chest. Bend the knee of the lifted leg to the outside, and feel the stretch on the hip. Repeat three times with 10 seconds rest in between, then do the same on the other leg.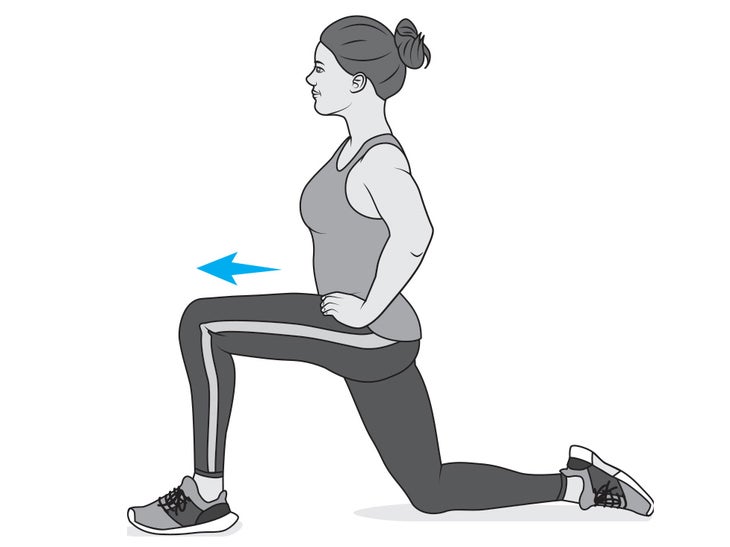 Kneeling lunge
Get into a lunge position with one knee touching the floor. If you don't already feel a stretch, bend your torso toward the knee that's not touching the ground, and arc with your arm. Hold the position for 20 seconds on each side; repeat twice.
Stability
After working on mobility, focus on stability and strength. The following basic exercises will help strengthen your smaller muscles and improve your stability and balance, as well as strengthen larger muscles for bike and run.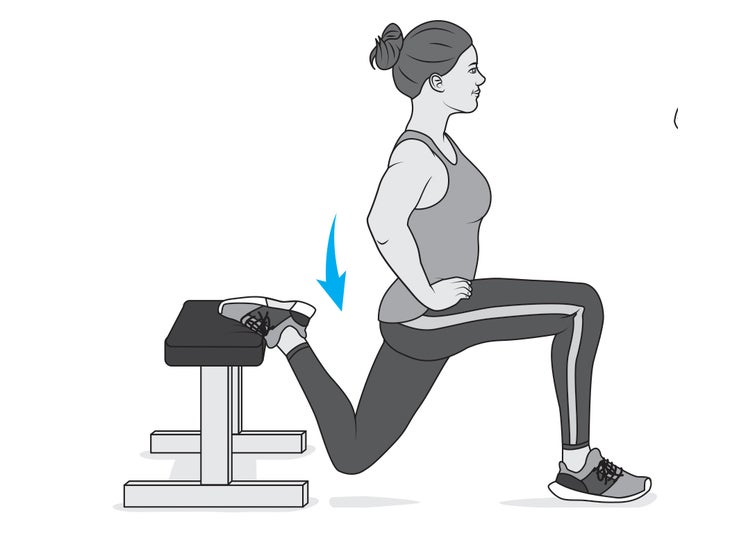 Single-leg squat
Start with one foot on the ground and one behind, on a bench. Bend the knee of the leg that is touching the ground. Complete three times, five reps each side, with 30 seconds rest.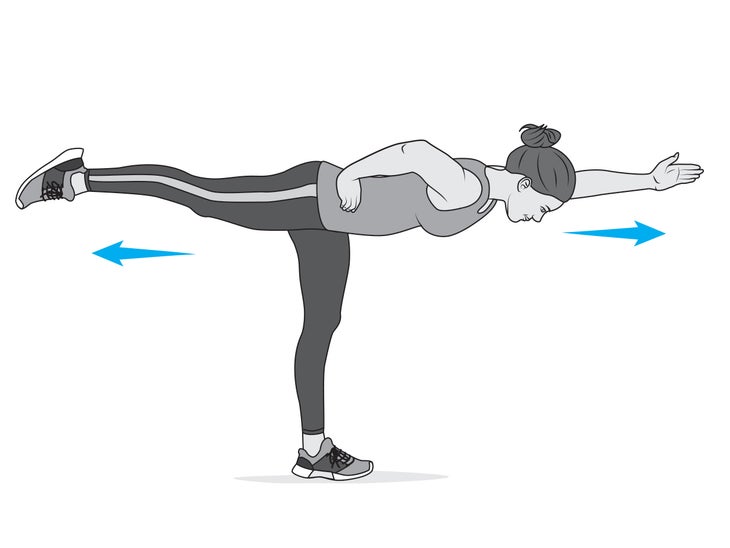 Drinking bird
Standing upright, lift your right leg parallel to the floor behind you. Bend your torso forward, and extend your left arm in front. Go back to the start, and repeat the set three times with six reps per side and 30 seconds rest.
Core
Having a strong whole-torso core will put you in control of your form for all three disciplines.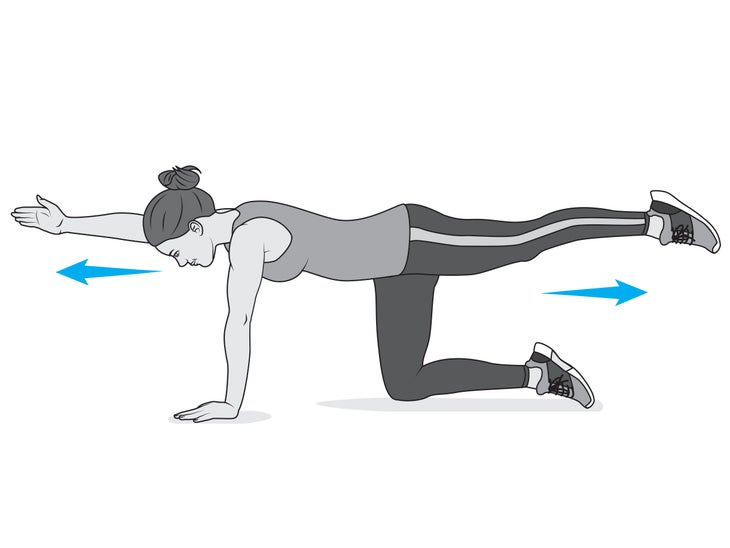 Pointer
Kneel down and place your hands on the floor. Lift your left leg parallel to the floor behind you, and extend your right arm and hand in front of you. It's like the drinking bird, but on the floor. Repeat the set three times with six reps per side and 30 seconds rest. Increase reps over time.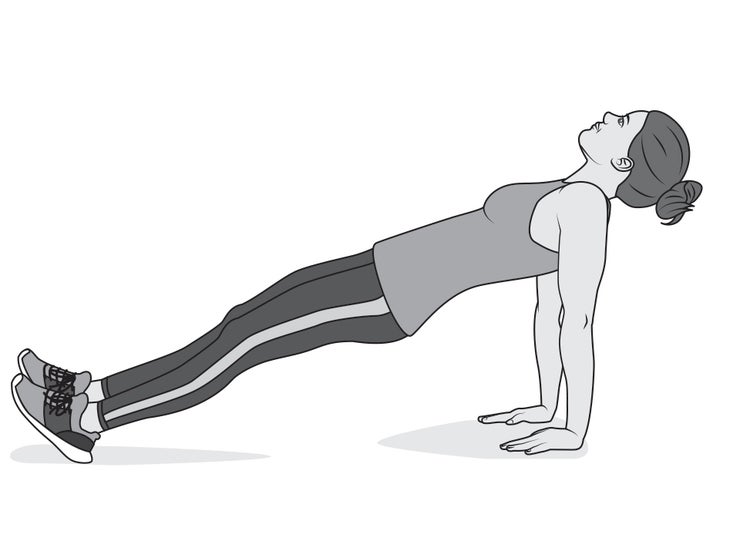 Plank circuit
Start with a front plank (45 seconds on, 15 seconds off), move into a side plank (either side: again 45 seconds on, 15 seconds rest), perform the same on the other side and finish with a reverse plank (45/15 as well).
RELATED: Strength Training for Triathletes