10 Non-Chlorinated Alternatives For The Winter
Presenting 10 fun activities that will keep your arms, core and upper body prepped to pull water whenever you're ready to get back at it.
Heading out the door? Read this article on the new Outside+ app available now on iOS devices for members! Download the app.
As the weather gets colder and the race season winds down, you might lose motivation to train in the water. That's totally normal—everyone needs a mental break from the repetition and monotony of the black line. And while you never want to lose the strength and endurance you gained from a hard season of training, now's a great time to try something different. Presenting 10 fun activities that will keep your arms, core and upper body prepped to pull water whenever you're ready to get back at it.
Boxing shreds your upper body. Uppercuts and crossover combos are just two moves of many that build shoulder and core strength. Get your sweat on and get rid of some tension by learning some new moves at a local boxing gym.
If relaxation is more your style, sign up for a yoga class. The sequences of moves, called flow, are designed to improve flexibility. Spend enough time in a plank position moving through chaturanga, and you'll be feeling upper back and shoulder muscles you never knew existed.
Hit the gym, but don't be a slave to your usual exercises. Every college pool deck has a pile of medicine balls for good reason; Tossing these heavy spheres around targets swim-specific muscles including biceps, triceps, and pectorals. So grab a buddy and a ball and start tossing it side-to-side to target your obliques, then do chest passes to feel the burn in your arms.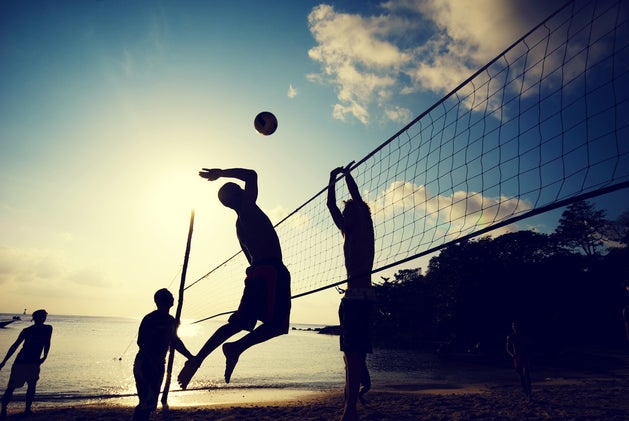 Get a bunch of buddies together for a friendly game of volleyball. The explosive movements of jumping, hitting and spiking will work your shoulders. Bonus: The lateral ground movements required to chase the balls will improve your stability for running.
Cross-country skiing is the best upper-body workout in the snow. Classic and skate styles both engage the triceps, biceps and deltoids while poling. And much like swimming, XC skiing requires full-body coordination.
What sport is more suggestive of winter than ice hockey? It requires endurance to be on your skates for hours, strength to hold and maneuver the stick, power to shoot the puck, and dexterity to do all this while staying upright. The lateral skating movement is also a good way to improve stability.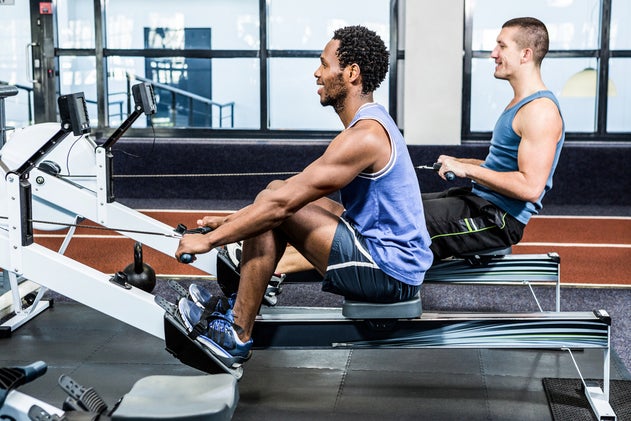 Rowing, stand-up paddling, surfing, and kayaking might be limited to the southern states during the off-season, but each sport can help build your swimming prowess. They all require upper-body and shoulder strength and endurance while improving your feel for the water, by understanding how to catch, hold and pull water, even when using a paddle.