Are You Hydrating Right?
Staying on top of hydration sounds easy enough, but most athletes struggle with this critical element of nutrition.
Heading out the door? Read this article on the new Outside+ app available now on iOS devices for members! Download the app.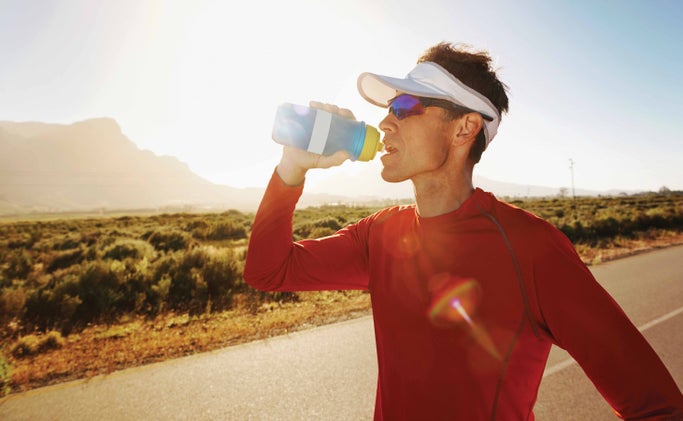 Staying on top of hydration sounds easy enough, but most athletes struggle with this critical element of nutrition. Some become dehydrated as a result of exercise, but research has shown many are dehydrated before their workout or race even begins. Though they may understand the general barometers for measuring hydration (or lack thereof), most fail in the execution of these tests.
"Thirst, urine color and body weight have shown to be good indicators of hydration status," says Bob Murray, Ph.D., president of Sports Science Insights, a consulting group focusing on exercise science and sports nutrition. However, Murray warns that in spite of being simple tests, they're not always straightforward. To get the most out of your workouts, make sure you top off the tank correctly.
Thirst
This test is ingenious: Before a workout, ask yourself, "Am I thirsty?" If yes, then drink. But Murray says we should be a little more detailed: "On a scale of one to five, with five being extreme, how thirsty am I? If the answer is three or above, drink at least 16 ounces of fluid before training." For lower numbers, a swig or two should do.
Don't read the wrong signals, however. Murray cautions that a low-humidity environment, predominant mouth breathing, or medications such as antihistamines can cause a dry mouth, triggering a false sense of thirst. "Swishing some water around the mouth will quickly alleviate dry mouth and give the athlete a better opportunity to gauge thirst," he says.
RELATED: Hydration Tips For Triathletes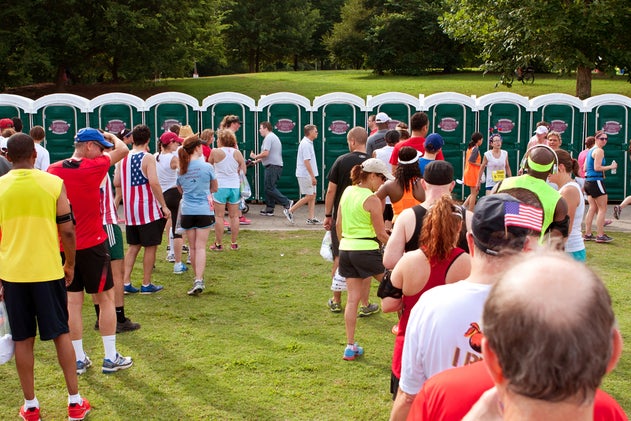 Urine
Most athletes know the color rule of urine: light like lemonade. But pay attention to volume, too, says Murray. "Dark-yellow urine that is small in volume often indicates dehydration, but consuming certain things, like vitamin supplements or asparagus, can make urine appear darker than usual. If urine volume is normal, that's an indication that dehydration might not be present, in spite of the color."
RELATED: Delayed-Onset Muscle Soreness (DOMS) Symptoms, Treatment And Prevention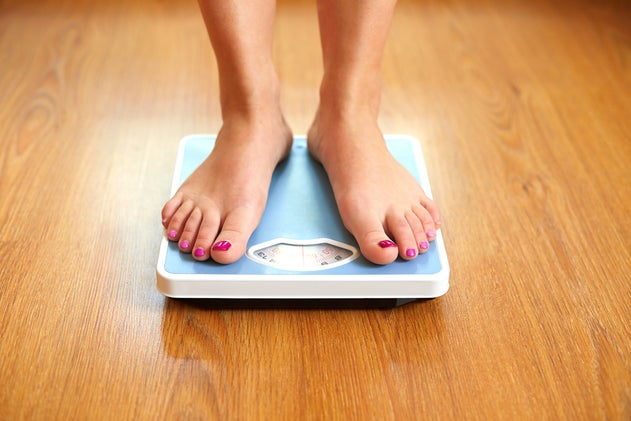 Body weight
"There's no better test of hydration status than body weight," says Murray. When athletes step on a scale immediately before and after a workout, they can quantify the amount of fluid lost during exercise.
However, most athletes only replenish the exact amount of weight loss, but Murray says they need more fluids: "The rule of thumb is to consume a volume of fluid equivalent to 150 percent of the lost weight. That extra 50 percent is needed for urine production." In other words, an athlete who loses 5 pounds during a long ride requires 7.5 pounds, or almost a gallon of water, to regain adequate hydration before the next workout.