7 Nutritious Spring Fruits and Veggies
Spring-season fruits and veggies are at their peak and therefore contain the highest nutritional value.
Heading out the door? Read this article on the new Outside+ app available now on iOS devices for members! Download the app.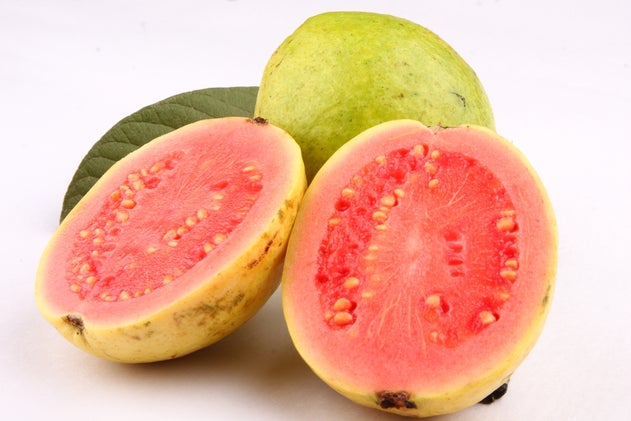 Now is the time for a fresh start utilizing all the clean, bright produce the season has to offer. Spring-season fruits and veggies are at their peak and therefore contain the highest nutritional value. Don't miss out on some simple ways to use some of our favorites, many of which were recommended by growers at a local farmers' market.
Guava
Give your diet a vitamin C and fiber boost by adding the flesh of this sweet, tropical fruit to smoothies, or take advantage of its naturally high pectin content by making jam or fruit sauce. Guavas are best stored out of the fridge until they soften or are cut open.
RELATED: Enjoy Fruits Year-Round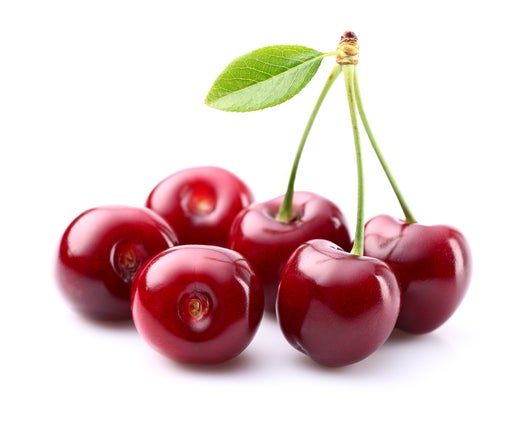 Cherries
Sweet cherries start to peak in late spring and continue into the summer. While cherries are plump, sweet and juicy, they have the perfect touch of tartness. This balance makes for exceptional flavor when cooked into sauces and served over chicken, steak or pork. Cherries are equally delicious halved and baked into scones, muffins and cakes. And don't feel guilty about adding a few baked goods to your spring clean menu because cherries provide a healthy dose of antioxidants, along with potassium. To maintain freshness, wash and store cherries in a sealed plastic bag in the fridge.
RELATED RECIPE: Chocolate Cherry Quinoa Super Bites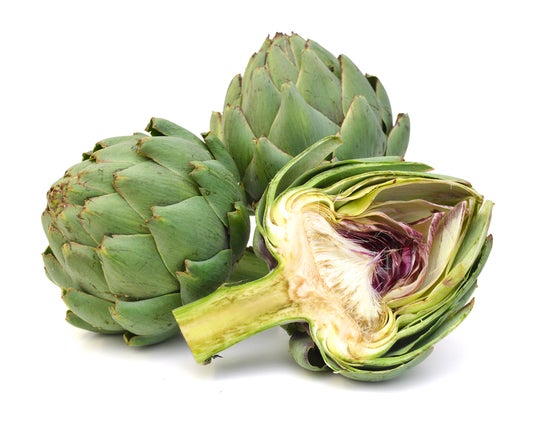 Artichoke
Rich in fiber and known to aid in digestion, don't let preparing artichokes intimidate you. To prep, simply cut the brittle sharp ends off the top of the artichoke. Recommended to leave the stem on because it is tender and tasty once cooked. Try cutting artichoke in half, baste with olive oil, lemon, salt and pepper, and grill until lightly charred. Grilled artichoke makes a great veggie side, a unique topping for pizza, and tasty mix-in for pasta or salads. Artichokes can also be stuffed and baked, like a pepper or mushroom. Store in a cool, dry place—not the fridge.
RELATED RECIPE: Stuffed Artichokes

Beets
Beets are a versatile vegetable with both the greens and root available to your menu. Beet greens can be sautéed like kale or chard, and are excellent for juicing. The more popular beet root can also be juiced, pickled, shaved raw into salads, roasted on flatbread or roasted into beet chips. Make sure to try both red and golden varieties, as beets contain powerful antioxidant, anti-inflammatory and detoxification properties. Store beets in a cool, dry place.
RELATED: The Benefits Of Beats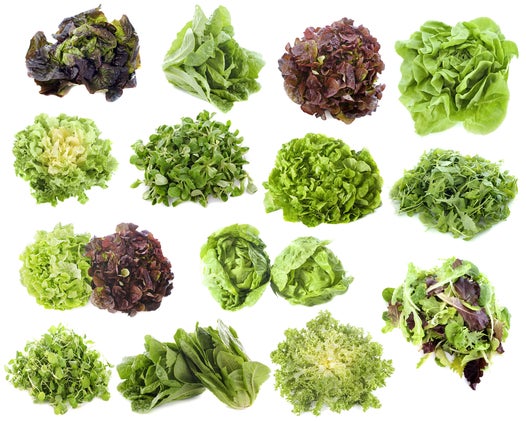 Lettuce varieties
Explore some of the unique lettuce varieties spring has to offer and keep salads interesting. The texture and flavor of lettuce can vary from soft, sweet and buttery (like butter lettuce) to firm, refreshing and crisp (like romaine). Try butter romaine, for example, a marriage of butter lettuce and romaine, also known as "breen." No matter the variety, lettuce is a prime ingredient for juicing because of its high water content. Lettuce is low in calories and sugar, so you can eat a large volume to help control hunger. Plus, it is chock-full of vitamin A, vitamin K and folic acid (a B vitamin key for recovery). If you buy lettuce at the farmers' market with the roots and spongy portion still attached, it's best stored in the fridge in a plastic container, filled with a small amount of water to keep just the roots moist. Otherwise, store in a sealed plastic bag.
RELATED: Easy Ways To Eat More Veggies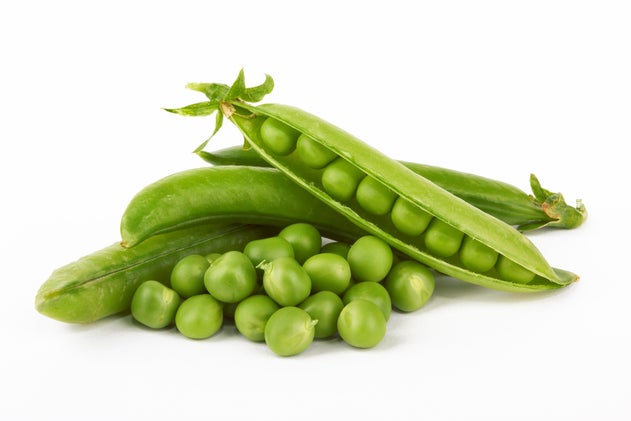 Peas
Crisp and sometimes slightly sweet, fresh peas shine in quinoa, farro and couscous salads, while snap peas add a bright crunch to stir-fries. Check out different varieties at your farmers' market and get creative. Best stored in a sealed plastic bag in the fridge, peas are trending as a good source of vegetable protein. They are also a powerhouse of vitamins and minerals (vitamins A, B6, C and K, and magnesium, iron and zinc).
RELATED RECIPE: Summer Couscous Salad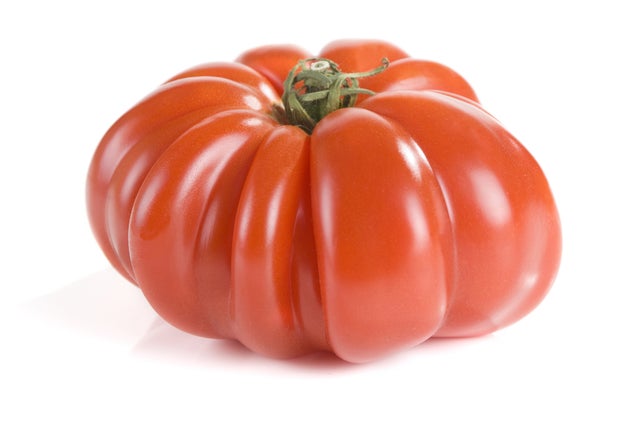 Heirloom Tomatoes
Heirloom tomatoes have a distinct advantage over traditional tomatoes because they are grown from a true seed (rather than hybrid) passed down from grower to grower. This lends a superior ripe, juicy and slightly sweet taste as well as unique coloring. The range of color itself gives them curb appeal on salads, caprese, fresh salsa and grilled pizza. And their abundant flavor won't be lost in a bowl of cold, refreshing gazpacho. The No. 1 rule is to store tomatoes outside of the fridge and out of the sunlight. Ripe tomatoes shouldn't be crowded or they will rot quickly; however, unripe tomatoes will ripen more quickly when stored next to each other or another piece of ripe to overripe fruit, like a banana. Once cut open they should be stored in the fridge. Heirloom tomatoes are low in calories but high in vitamins C and K, and lycopene, known to play a role in cancer prevention.