5 Ways to Upgrade Your Oatmeal
Side-step oatmeal burnout with these high-powered stir-ins.
Heading out the door? Read this article on the new Outside+ app available now on iOS devices for members! Download the app.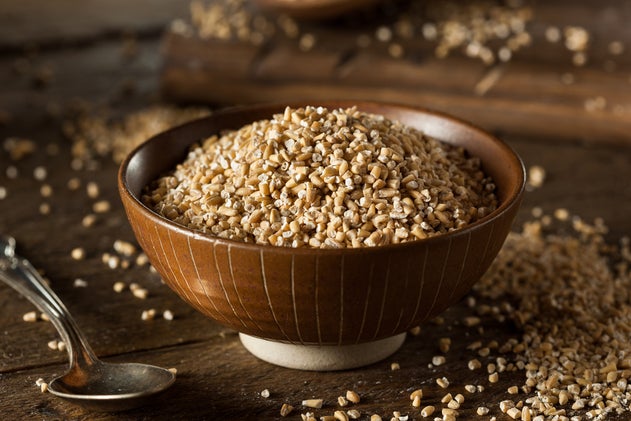 For many people who like to swim, pedal and run, oatmeal is a sacrosanct way to kick off the day. After all, it provides a satisfying way to load up on energy-boosting carbohydrates. It's a breakfast choice that can keep you away from the office vending machine. A recent Louisiana State University study found that subjects who consumed oatmeal in the morning felt fuller for longer than those who consumed the same number of calories, but in the form of a more-processed boxed cereal. Credit the higher amounts of fiber in oats for the satisfying punch.
But if your morning oatmeal creativity goes as far as topping it with chopped nuts, you're selling this whole-grain short. It's ready to welcome all sorts of more aspiring additions. Side-step oatmeal burnout with these high-powered stir-ins.
Choosing The Right Oats
Undeniably, steel-cut oats produce the most wholesome and delicious oatmeal. But who has time in the morning to simmer up a pot? That's why you should hack your breakfast by using this nifty soaking trick to expedite the process. Place 1 cup steel-cut oats, a pinch of salt and 2 1/2 cups water in a medium sized saucepan. Bring to a slight simmer, turn off the heat, and let oats soak overnight covered. In the morning, stir in desired ingredients and heat over medium-low until warmed through or oats have reached desired consistency. To reheat leftovers, simply place cooked oatmeal in a saucepan with a splash or two of additional water or milk and heat over medium-low heat until warmed through.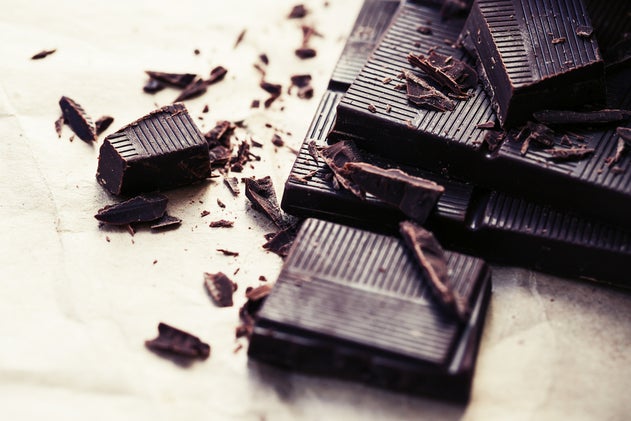 Dark Chocolate
Who says dessert for breakfast is the ultimate guilty pleasure? Stirring chopped dark chocolate into your oats can add a wallop of antioxidants to each spoonful. Studies show the special antioxidants in chocolate are ticker-friendly by helping to improve blood pressure numbers, while a recent study in the Journal of Nutrition discovered that they can also work to improve skin health by lessening the damaging effects of the sun. Good news for athletes who log many hours working up a sweat in the great outdoors. But to get the most antioxidant boost in the morning you want to use chocolate with at least 60% cocoa content—two stellar options include Alter Eco Dark Blackout and Endangered Species Dark Chocolate with Cacao Nibs.
Make: Black Forest Oatmeal
In the morning, stir 1/2 cup milk, 2 ounces chopped dark chocolate, 2 teaspoons orange zest and 1 teaspoon cinnamon into soaked oats and warm through. Top each bowl of oats with chopped hazelnuts and chopped fresh cherries or dried tart cherries.
RELATED: Healthful Ways To Indulge Your Chocolate Cravings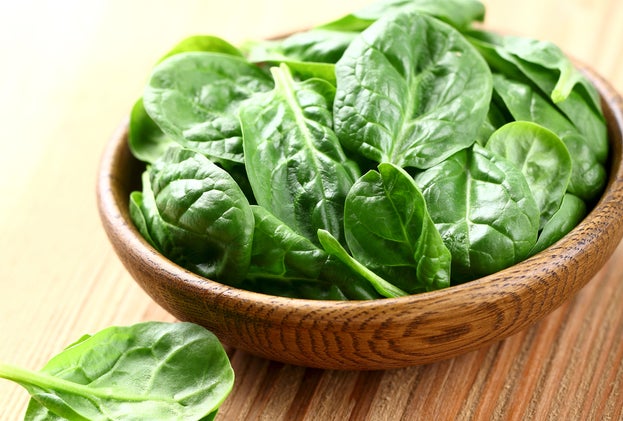 Spinach
Oatmeal can, and should, be treated as a blank canvas for all sorts of flavorings including savory ones. So don't overlook stirring in items like spinach, which can surprise your taste buds and also add a serious nutritional boost. Spinach, in particular, is rich in bone-strengthening vitamin K as well as naturally occurring nitrates that have been shown to improve muscle functioning. And savory oatmeal need not be confined to the am, when it can do double-duty as a hunger-quelling lunch.

Make: Mediterranean Oatmeal
When soaking oats overnight, replace half of the water with low sodium vegetable broth and also place 0.5 ounces of dried porcini mushrooms and 1 teaspoon dried oregano in the pot. In the morning, stir in 2 cups baby spinach, 1/3 cup crumbled feta cheese, 1/3 cup sliced Kalamata olives, and 1/3 cup sliced sun-dried tomatoes and lemon zest. Warm through over medium-low heat, adding additional broth or water during heating if a creamier consistency is desired. Serve garnished with toasted sunflower seeds.
RELATED: An Alternative To Oatmeal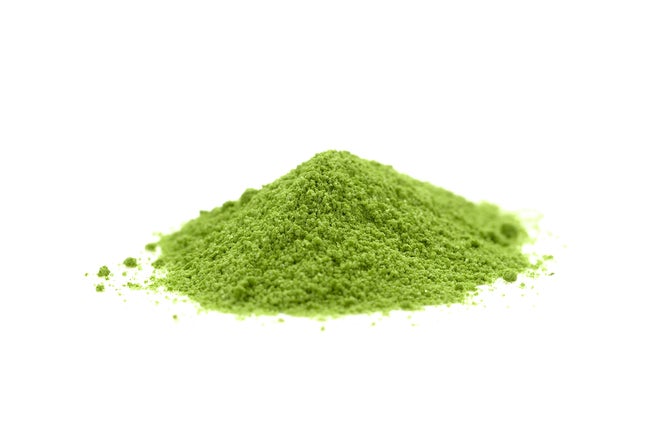 Matcha Green Tea
Not just an afternoon drink for hipsters, matcha can add unique flavor and health-hiking benefits to a steamy bowl of oats. Hailing originally from Japan, it's made by finely grinding up green tea leaves into a powder that can dissolve in hot water as well as oatmeal. Research shows that matcha contains several times more antioxidants than typical green tea. And that's important considering that the overachieving antioxidants in tea can do everything from improve brain power to fend off certain cancers to even amping up exercise performance. Find it at tea shops or try the U•Matcha from The Republic of Tea.
Make: Coconut Matcha Oatmeal
In the morning, stir 1/2 cup coconut milk, 2 tablespoons honey, 1 tablespoon matcha powder and 1 teaspoon ginger powder into soaked oats and warm through. Serve oatmeal topped with diced mango, chopped pistachios and coconut flakes.
RELATED: The Performance Benefits Of Tea For Endurance Athletes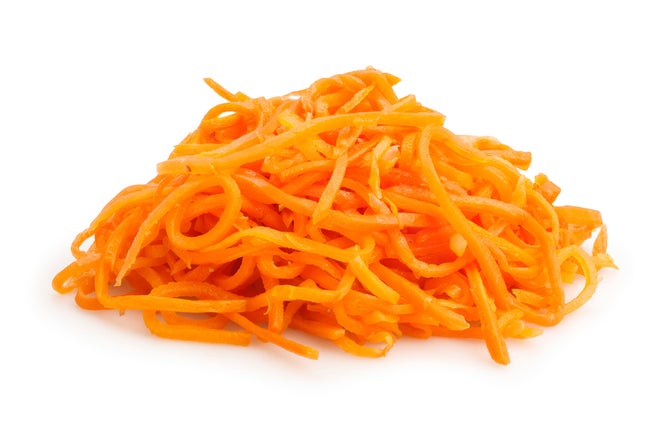 Carrots
For oatmeal that Bugs Bunny would run to the kitchen for, consider stirring in some grated carrot to add a hint of natural sweetness. You'll also benefit from the payload of beta-carotene that carrot delivers. In the body, beta-carotene can be converted to vitamin A to help improve immune and eye health. On its own, beta-carotene acts like an antioxidant which has been shown to reduce the risk for diabetes. Mix it with the right ingredients and your bowl of oats won't taste anything like a salad.

Make: Carrot Cake Oatmeal
In the morning, stir 1/2 cup milk, 1 medium shredded carrot, 1/3 cup dried currants, 1 teaspoon vanilla extract, 1 teaspoon cinnamon and 1/2 teaspoon nutmeg into soaked oats and warm through. Divide among serving bowls and top with sliced pecans and a drizzle of pure maple syrup.
RELATED: Easy Ways To Eat More Veggies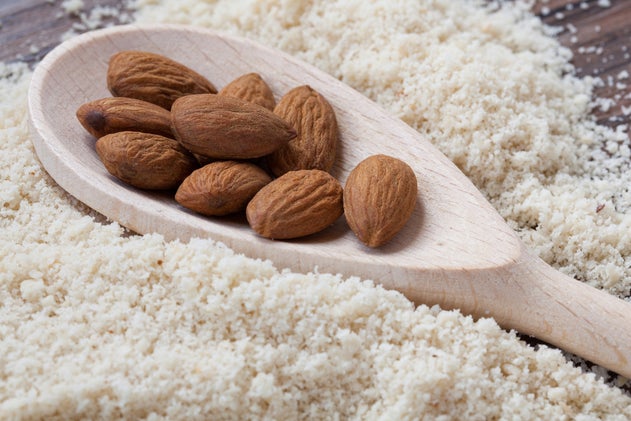 Almond Flour
If you want to infuse your oatmeal with a nutty taste minus the need to chop up a bunch of nuts, look no further than ready-to-go almond flour. Made by finely grinding up whole almonds, this power flour is rich in heart-healthy monounsaturated fat as well as vitamin E. By helping to protect cells from the damaging effects of intense exercise, athletes will be well served to make sure their diets include plenty of antioxidants like vitamin E. If possible, look for almond flour made from whole almonds with the skin intact such as Bob's Red Mill Natural Almond Meal. That's because the skin also provides benefits such as acting as a prebiotic, or in other words a food source for the beneficial bacteria in your gut.
Make: Berry Almond Oatmeal
In the morning, stir 1/2 cup almond milk, 1/2 cup almond flour, 1 teaspoon lemon zest and 1 teaspoon allspice powder into the soaked oats and warm through. Serve each bowl of oats topped with dollops of Greek yogurt and blueberries.