5 Foods For Recovery
These items have research-proven benefits for athletes who want to recharge like a champ.
Heading out the door? Read this article on the new Outside+ app available now on iOS devices for members! Download the app.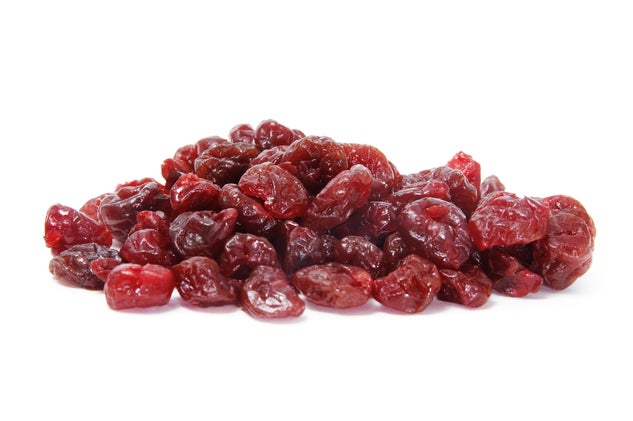 Your post-workout nutrition is not something to take lightly. That's because what you put in your body after hitting the shower can play a huge role in helping your body recover more quickly from a robust workout. And the quicker and better you bounce back, the greater the fitness gains you'll attain from your time in the water, pounding the pavement and perched atop a saddle. It turns out that spaghetti and protein powder aren't the only recovery foods you should have in your arsenal. These items have research-proven benefits for athletes who want to recharge like a champ.
Dried Cherries
After a calorie-crushing workout it's a good idea to reach for a handful of dried cherries. A plethora of research has demonstrated that the payload of antioxidants in tart cherries—the type of cherry most often sold in dried form—can improve training recovery by helping to reduce exercise-induced muscle inflammation. It's thought that the antioxidants in the sour fruit work to lessen oxidative stress in the body brought on by a spirited workout and, in turn, reduce muscular damage so you can run your butt off again sooner.
Need to know: The fresh cherries you see year round in the produce aisle are almost always the sweet version, which don't have the proven post-training benefits. You'll want to keep a bag of dried tart cherries in your pantry and maybe even tart cherry juice in your fridge to reap the biggest bang for your buck. If you are concerned about added sugars, an online search will reveal brands offering unsweetened dried cherries.
Eat this, recover better: Toast up a thick slice of bread, add a slice of cream cheese and top with a generous amount of dried cherries.
RELATED RECIPE: Chocolate Cherry Quinoa Super Bites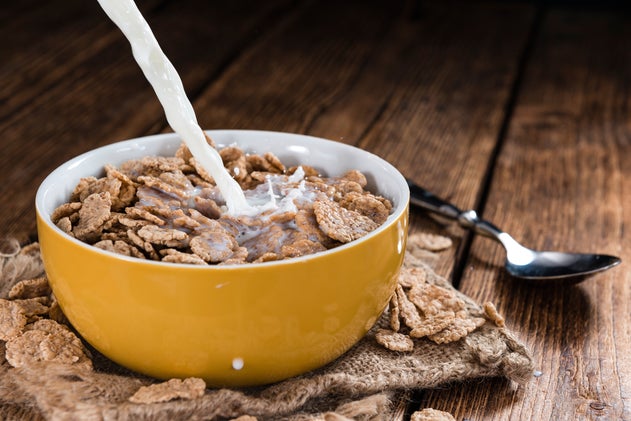 Cereal and Milk
While we don't advise rehashing your diet from your college days and calling a bowl of cereal and milk dinner, this dynamic duo can indeed help you bounce back after a hard workout. A study published in the Journal of the International Society of Sports Nutrition found that the breakfast staple can be even better than a sports drink at promoting the resynthesis of glycogen (the main fuel source for high-intensity exercise) and muscle protein growth following endurance exercise. The combination of carbs in cereal and high-quality protein in milk works to kickstart recovery after a sweat session. Studies also demonstrate that milk is an effective beverage at promoting rehydration in the period following a workout.
Need to know: In the aforementioned study, the researchers provided subjects with whole-grain cereal and non-fat milk. Don't reach for a sugary box of cereal adorned by a cartoon character and douse it in whole milk. Excellent whole grain cereal options include Erewhon, Peace Cereal, Barbara's and Seven Sunday's, which makes standout muesli. If you don't mind the splurge, data indicates that milk produced using organic farming methods delivers a bigger dose of beneficial nutrients.
Eat this, recover better: Place cereal in a bowl and top with fresh berries (or dried tart cherries!), chopped nuts and low-fat milk.
RELATED – Fuel We're Loving: Earnest Eats Hot & Fit Cereal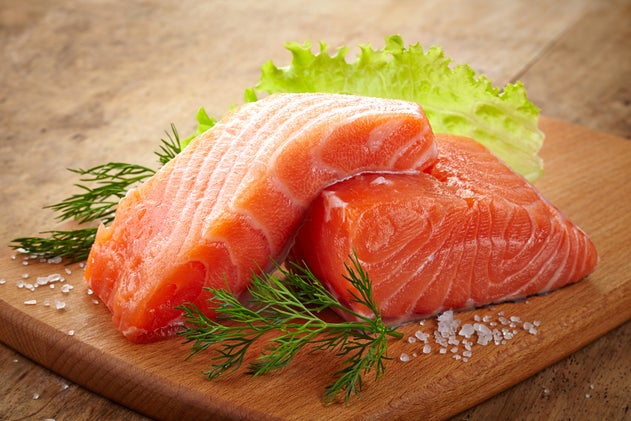 Salmon
When it comes to your recovery meal, consider reeling-in this swimmer. There are many reasons why wild salmon is near-perfect recovery grub. For starters, it is a good source of mega-healthy omega-3 fatty acids that a Journal of Sports Science & Medicine study showed can help reduce muscle soreness following an all-out effort. These overachieving fats may also work to improve immunity in athletes and stimulate muscle protein synthesis, which would contribute to stronger, more functional muscles for better swim, run or pedal performance. What's more, the carotenoid antioxidant astaxanthin that lends salmon its signature pinkish-red hue has been found to be one method to help quell post-training inflammation. And not to be overlooked is that the catch of the day is a source of vitamin D, an often under-consumed nutrient linked to improved muscular functioning.
Need to know: For a more sustainable post-workout nosh, consider selecting wild Alaskan salmon over its farmed counterpart. Or, go fish for a high-quality canned salmon product such as Wild Planet that will let you recharge even quicker. You can also obtain omega-3s and vitamin D via sardines, herring and mackerel.
Eat this, recover better: For quick post-training tacos, top tortillas with cooked rice, canned or cooked fresh salmon, sliced avocado and your favorite salsa.
RELATED RECIPE: Grilled Wild Salmon

Eggs
It's time to get cracking on better recovery food. A research review published in the journal Nutrition Today confirms that the humble egg has what it takes to show your muscles some love. Eggs are especially rich in all of the amino acids needed to repair and build muscle that has been stressed and broken down during intense exercise. In fact, the quality of protein in eggs is so high it's considered a gold standard for evaluating the protein quality of other foods. Eggs are also a source for a range of other essential nutrients an active body requires such as B vitamins and vitamin D.
Need to know: It's time to source your white orbs from a farmer who provides true free-range eggs. A recent investigation by researchers in Penn State's College of Agricultural Sciences confirmed that eggs produced by chickens allowed to forage in sunny pastures are higher in various beneficial nutrients including omega-3 fats and vitamin E.
Eat this, recover better: Mash an avocado and spread on crispbreads like Wasa. Top with sliced pickled beet and sliced hard-boiled egg.
RELATED – Feed Zone Portables: Crispy Rice Omelet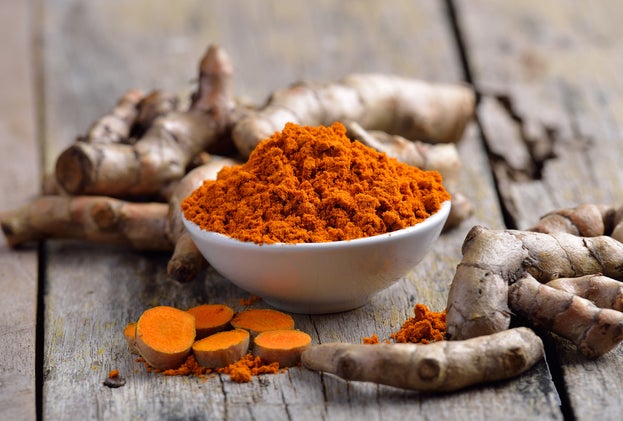 Turmeric
If you want to drain the pain following a training session, consider reaching for curry in a hurry. Studies indicated that curcumin, the phytochemical that gives turmeric and curry powder their signature yellow glow, can lessen muscle soreness following exercise. It's likely that the antioxidant power of curcumin works to fend off the rise in muscular inflammation that often occurs in hard-charging bodies.
Need to know: Curry powder can contain varying levels of curcumin-containing turmeric, so to get more of an anti-inflammatory bang try incorporating pure fresh or powdered turmeric into your post-workout menu. You can also turn to the increasing number of turmeric infused products on the market such as Republic of Tea Turmeric Ginger tea, Temple Turmeric juices or Gaia Turmeric Boost powder.
Drink this, recover better: Blend up a smoothie with serious recovery prowess by whirling together 1 cup almond milk or coconut milk beverage, 1/2 cup plain yogurt, 1 cup frozen mango cubes, 1 small frozen chopped banana, 2 teaspoons chia seeds, ½-inch piece fresh ginger and 1/4 teaspoon turmeric powder.
RELATED: Spice Up Your Nutrition Game With These 4 Turmeric-Based Products