Which Compression Recovery System Is Right For You?
Tri training can take its toll on your body—we look at two top recovery pumps that use forced compression to help your muscles recover faster.
Photo: Competitive Image / @CompImagePhoto
Heading out the door? Read this article on the new Outside+ app available now on iOS devices for members! Download the app.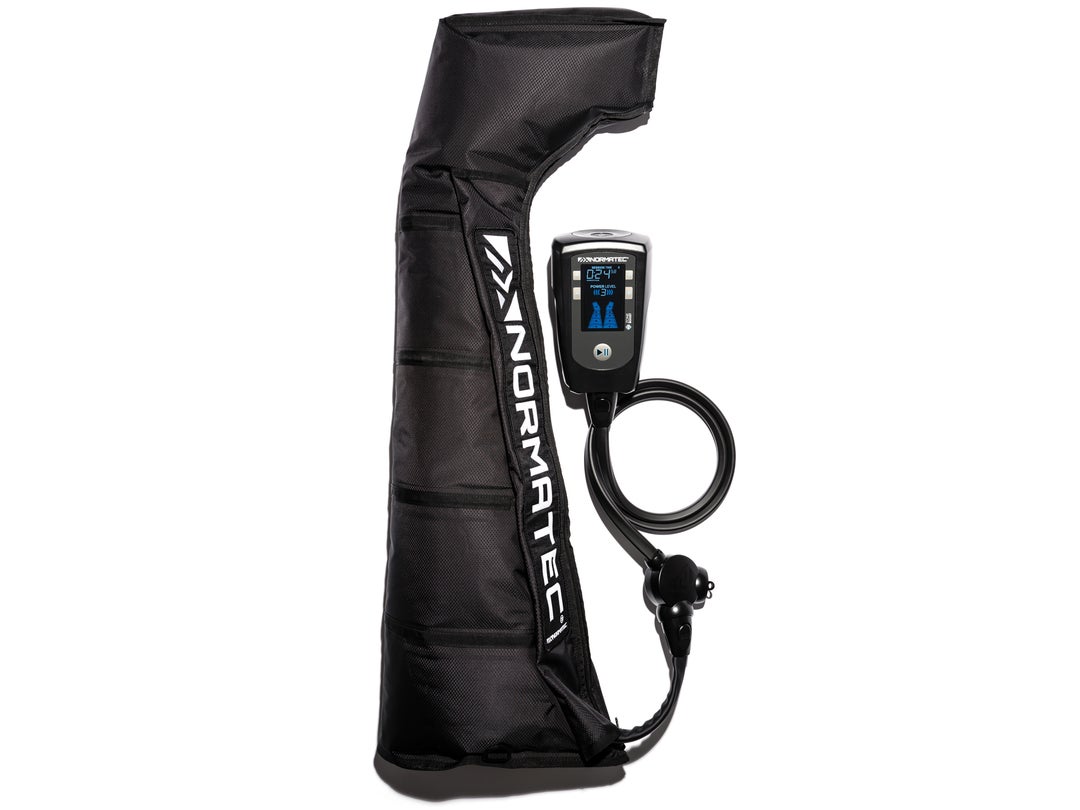 Normatec Pulse Leg Recovery System
$1,500, Normatecrecovery.com

What: One of the pioneers in pumped air recovery, the Pulse is NormaTec's most basic offering. Using research-backed science and "pulsing" compression, this leg-only system gradually moves pressure from your feet upward toward your quads, holding two previous zones while compressing the next. The included digital controller gives visual feedback on what's happening, the intensity, and how much time remains in the session.
Pros: Despite being NormaTec's base model, the Pulse still has lots of bells and whistles. The digital controller not only gives a sense of what's happening to your legs, it also has "Zone Boost" that holds compression in specific trouble areas for an extended period. The Pulse also boasts quality construction, comfortable fabric, and a rechargeable, battery-powered pump that creates very little noise—you could easily talk on speakerphone if necessary.
Cons: The price: $1,500 is a large investment for a leg-only setup. The dollars add up even more if you're interested in the full-body system—$2,500 will get you legs, hips, and arms.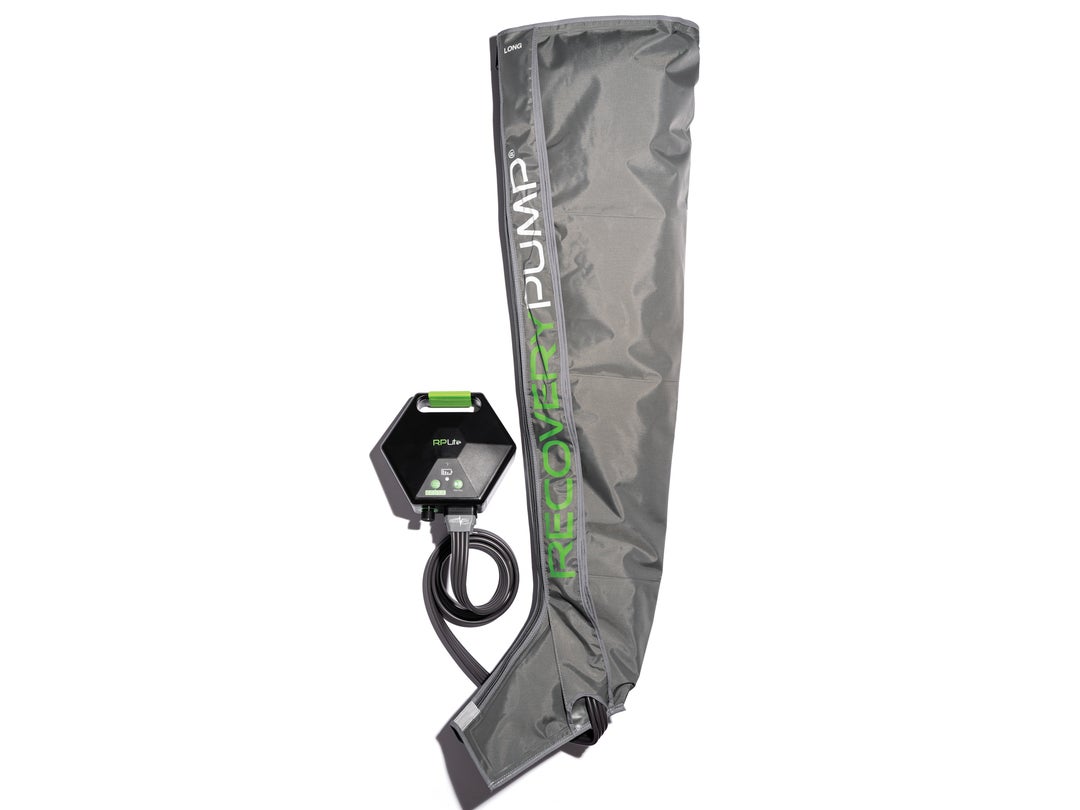 RP Sports RP Lite System
$1,200, Rpsports.com
What: A relative newcomer to the compression pump recovery game, RP Sports' Lite System is a non-digital version of its higher-end RPX System. Using a rechargeable battery, an adjustable dial to change pressure, and buttons to choose constant use or 15-, 30-, 45-, or 60-minute preselected treatment times, the simple system uses similar graduating compression to reduce inflammation and decrease recovery times.
Pros: You'll end up saving a bit of money with this no-frills setup, and the system is definitely very lightweight and portable. Weighing over two pounds less than the NormaTec, the RP Lite's size is definitely an advantage. We also found that the system pumps and deflates slightly faster for a quicker set-up and breakdown.
Cons: The fabric on the RP Lite's legs wasn't quite as comfortable when fully inflated, and at maximum output it didn't have as much compression when put head to head with the other system (still a lot, however). The lack of visual feedback wasn't a huge deal, but having very few modes (zero-, five-, and 10-second hold, time, and intensity) made specific treatment options limited. We also found it to be slightly louder while pumping.
Winner!
NormaTec
If you're investing over $1k in a compression recovery system, you still want some options and feedback—this system felt more polished and versatile.