What Our Editors Used and Loved in March 2023
A go-anywhere run short, soda with a healthy twist, and a free 5K series - these are just a few of the things our editors loved most this month.
Heading out the door? Read this article on the new Outside+ app available now on iOS devices for members! Download the app.
Every month our staff tries out lots of triathlon and triathlon-adjacent things. Yes, we test new gear, but we also have old favorites and secret things we're loving right now. That's why each month we share our favorite tri-related things.
Tracksmith Rain Shorts
$148, tracksmith.com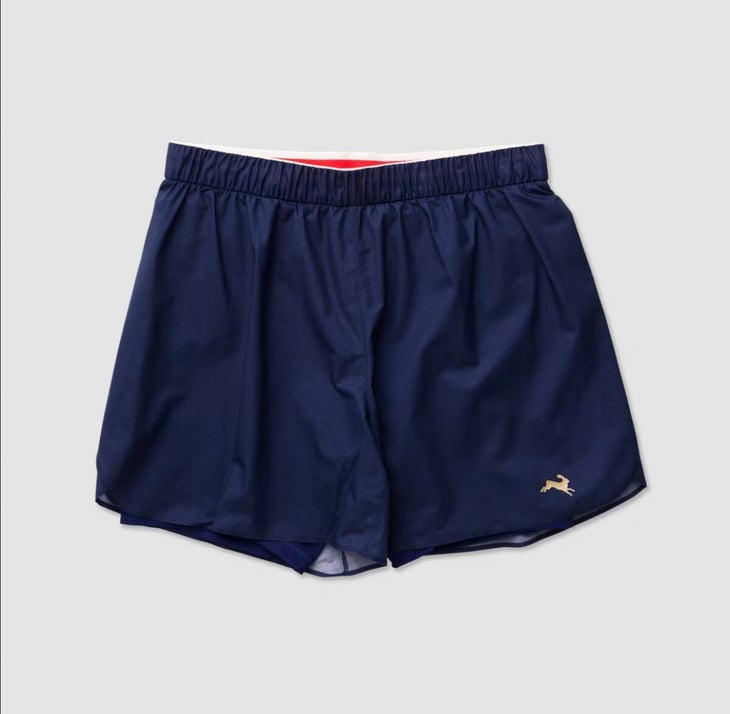 OK, yes, I low-key made fun of Tracksmith's new running shoes in my January piece, 6 Things I Hate About The New Tracksmith Eliot Running Shoe, to varying degrees of getting-it and not-getting-it reactions from readers and Tracksmith employees alike. But, if you have a sense of humor (and I know not everyone does), you'd have read between the lines that I actually like Tracksmith a lot. Like a lot. So it should be no surprise to anyone paying attention that their Rain shorts have crept their way into my soggy SoCal spring running rotation.
Yes, they're insanely expensive—even for Tracksmith—and this is from someone who has a crazy amount of running shorts that range everywhere from $14 Decathlon shorts (which I love, by the way) to $200+ Satisfy shorts (which are also awesome, but got bit and torn by an aggressive boxer dog in my first week wearing them, no joke). But with that deep drawer of running shorts, I can say that only a few pairs have as unique construction as these Rain Shorts. I love the light "rain shell" fabric coupled with a midlength, very very chafe-free liner. Not only are they awesome for rainy runs that aren't cold enough to warrant tights or pants, but I've also had great luck with them when it's really hot—thanks to the combo of water shedding outer material and cool, compressive, wicking inner liner. And yes, I have the "Mist" colored grayish/white pair, but no, they're not "problematic" when they get super wet.
-Chris Foster, Editor-in-Chief
Parkrun
Free, parkrun.com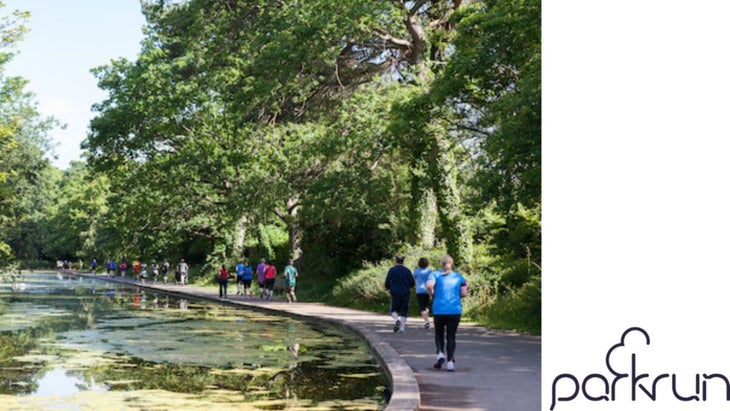 I've long heard about Parkrun – a massive series of free 5Ks around Europe – and always thought it sounded quaint. What I didn't realize is that it's actually really, truly, mind-blowingly amazing. For the past month, I've been in Ireland, and though there are no shortage of amazing parks and canalside running paths, what I've been missing is the camaraderie of my fellow runners. One weekend, I decided to check out a nearby Parkrun, and to say I was impressed was an understatement. Their races are truly inclusive, welcoming everyone from uber-competitive runners with spandex and smartwatches (ahem) to power-walking grandmas in swishy pants. There's even a Junior 2K race series for those aged 4-14. In all races, there's no time limit, no last-place finisher (a volunteer walks sweep, much like Sally Edwards did for the Danskin Tri Series), and the volunteers cheer for every runner with the vigor of an Ironman finish line at midnight. It's inspiring and motivating without being in-your-face about it, which is exactly how I like my running events. The series hasn't quite caught on in the USA yet, and I can't for the life of me figure out why. If you have one by you, go.
-Susan Lacke, Senior Editor
RELATED: Should I Do 5K Or 10K Running Races During Training? 
Emma Power Bands
$35, emmacoburn.com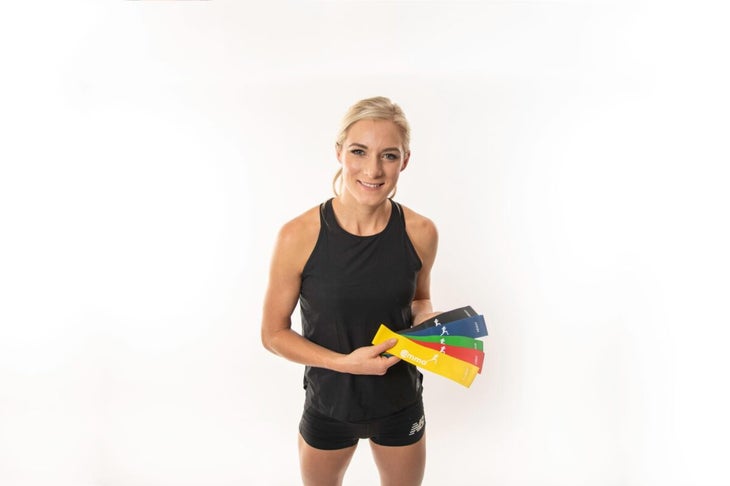 As any triathlete or runner should know, it's crucial to focus on strengthening the key muscle groups in your legs, glutes, core, and hips if you want to be faster, stronger, and injury-free. That said, if you're searching for a single piece of exercise equipment to invest in, my go-to is always a set of mini resistance bands (specifically, Emma Coburn's Power Bands). I use them daily for either pre-run warm up or post run core session. They're cheap, lightweight, and take up very little space – making them perfect at home or travel workouts.
–Mary McKeon, Senior Social Media Manager
RELATED: Ask a Trainer: What Are The Best Resistance Band Exercises?
Poppi Prebiotic Soda
$27 (12-pack), drinkpoppi.com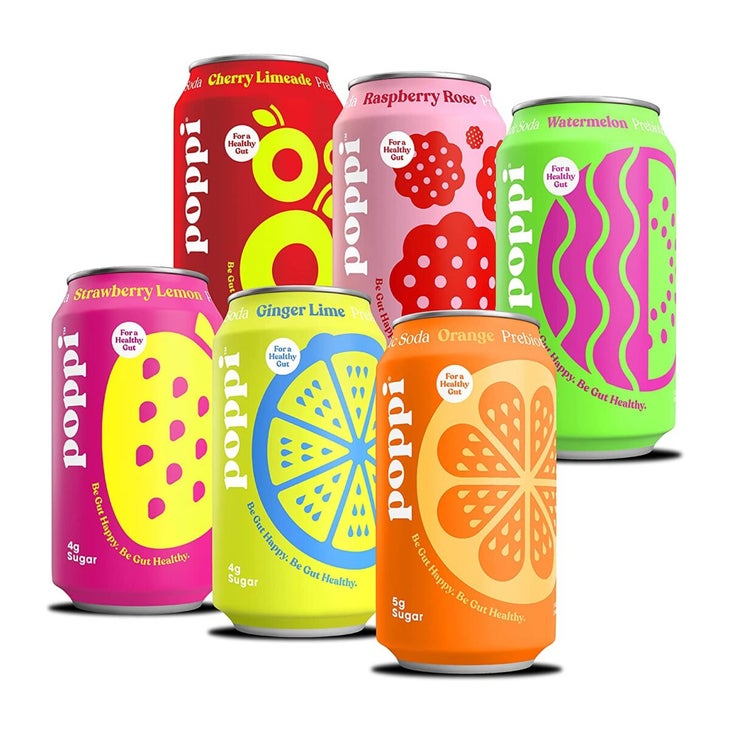 With warm weather creeping up, I start to crave crisp, cold drinks to enjoy on the patio with my fiancé. But I'm not a fan of sodas with a high sugar content, and I totally fatigued myself of flavored sparkling waters. Enter Poppi.
Poppi is a carbonated fruity drink infused with apple cider vinegar. Before you curl your nose up (I, too have nightmares about taking ACV shots when that was a trend), you can't taste the vinegar, which contains digestion-friendly probiotics. Poppis are great for a post long run (after rehydrating with water, of course) because they're satisfyingly bubbly, fruity, and easy on my stomach. It's my go-to on Saturday nights, because while I want to sip on something while out with my friends, I'd rather not wake up for my long Sunday runs with a hangover.
It's hard to pick a favorite flavor, but I prefer watermelon Poppi over a glass of ice.
-Mallory Arnold, Assistant Editor, Outside
RELATED: WTF Are Apple Cider Vinegar Gummies? (And Should You Be Taking Them?)