What Our Editors Used and Loved in August 2023
Go-anywhere trail runners, an indestructible tire lever, and bright new hues in an old swimsuit fave - these are a few of the things our editors used and loved most in August 2023.
Heading out the door? Read this article on the new Outside+ app available now on iOS devices for members! Download the app.
Every month our staff tries out lots of triathlon and triathlon-adjacent things. Yes, we test new gear, but we also have old favorites and secret things we're loving right now. That's why each month we share our favorite tri-related things.
Saucony Endorphin Rift
$170, saucony.com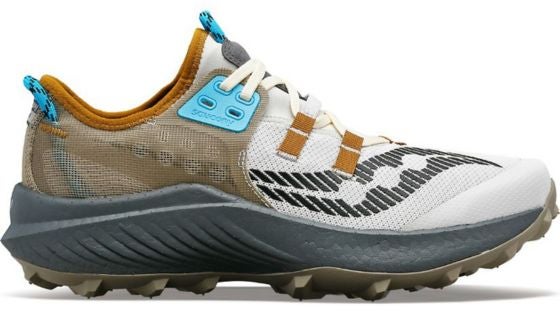 When I first heard of what's ostensibly a softer, non-plated version of the Endorphin Edge—Saucony's carbon-plated off-road runner—I was super excited. While I liked the liveliness of the Edge, I never felt comfortable on the super-aggressive (and super rocky) Southern California trails when runs went over an hour or two. I loved doing speedy little turns on the Edge, but once fatigue sets in, these old legs need a little more stability and cushion for pushin' longer runs.
Though the new Endorphin Rift doesn't have a carbon plate, and is therefore a little bit less springy, it does share a 6mm offset with its nimble cousin but feels softer for longer (maybe lazier?) runs. Hoka fans can equate this with the Speedgoat. That said, the Rift is actually a lighter weight than the Edge, so they still feel pretty darn nimble, but not at the cost of rock protection underfoot or relief for fatigued legs when runs go long. Forefoot runners will also love this shoe. The outside platform also feels quite a bit more stable than the Edge, in part due to a lower stack height and outer outsole shape (something that I wasn't a huge fan of in the Edge).
-Chris Foster, Editor-in-Chief
Pedro's Tire Levers
$5.50, pedros.com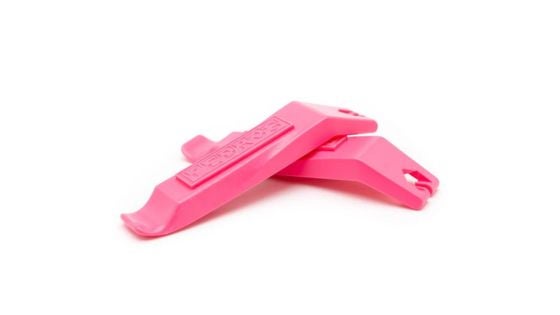 Is it just me, or are bike tires getting harder and harder to install and remove? Granted, changing a tire has always been both a science and an art, but in recent years, I've snapped a not-insignificant amount of tire levers – not ideal when you're flatting 20 miles out of town with the Arizona sun beating down on you. I have tried them all – ergonomic tire levers, ones reinforced with metal on the tips or lever body, even a pair that look like heavy-duty pliers. It's become a running joke in my group ride – in our annual holiday Secret Santa exchange, anyone who draws my name knows to get me tire levers, because it is all but guaranteed I have broken mine and will have to borrow yours when I get a mid-ride flat.
All of that feels silly now that I've started using Pedro's tire levers. One might think  "expensive" means "better" but I can tell you it most definitely does not. Somehow, these five-dollar levers have gone almost a year without breaking, and trust me – I've tried breaking them. I'm don't fully understand how the design is superior to others (their website says it's "molded box construction and a proprietary plastic composite blend," whatever that means) but I do understand that they make quick work of fixing a flat without leaving me cursing on the side of the road or trail. They slide along my rims easily for removal and grab just enough leverage to seat a new tire without leaving my fingers sore the next day.
I know tire levers aren't a thing people typically gush over, but let's just say for this year's gift exchange, everyone's getting one of these from me.
-Susan Lacke, Senior Editor
New Balance Fresh Foam Hierro v7
$140, newbalance.com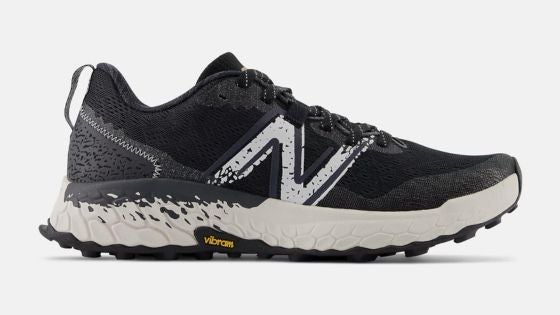 I've always preferred running on the trails over the roads. I find it very hard to be inspired by pavement, and much easier to be fired up by Colorado's varied flora and the occasional lizard or mule deer sighting.
After watching coverage of the world's most famous ultra race, the UTMB Final, I found myself wondering where that deep-seated preference for the trail could take me. Building from the ground up, I started shopping around for a new pair of trail running shoes — successfully experiencing love at first sight with a shoe and walking out of the store on a cloud.
The New Balance Fresh Foam Hierro v7 feels like a trail-running shoe out of the box. The Hierro line features a substantial amount of cushioning, a breathable upper that dries fast, and an incredibly grippy Vibram sole. I've found it perfect for light day-to-day trail runs and for logging long miles way off-road, in any conditions or terrain.
Out on the trail, I feel no need to give a second thought to traction, or how long it'll take my shoes to dry out after a river crossing, or all the other complicated aspects of getting into longer and longer trail running adventures over more and more varied terrain. These shoes do all the little things well out on the trail with ease, and the fact that they're damn comfortable is an added bonus in daily life.
I'll keep following this particular trail and see where we end up. If you're contemplating your own foray into ultrarunning, check out The Triathlete's Guide to Getting into Ultrarunning. If you're not, just go watch some of the UTMB Final — it worked for me.
-Tyler Neville, Social Media Manager
TYReco Women's Diamondfit swimsuit
$70, tyr.com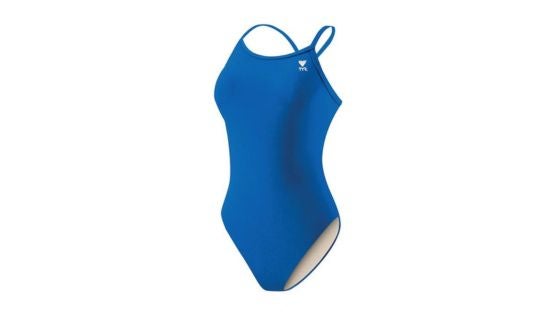 It likely comes as no surprise that as a marathon swimmer, I go through a lot of swimsuits. But finding a suit that comfortably and fashionably covers my "internal wetsuit," i.e. the squishy layer of cold water protection I built for myself with too much beer, isn't always easy. There aren't a lot of options for those of us who inhabit the higher end of the sizing spectrum when it comes to swimwear that's functional, flattering, and fun all at once.
For the past several years, I've been wearing TYR's Diamondfit swimsuits almost exclusively, and making do with a rotating palate of basic (read, boring) solid red, blue, and black suits. But recently, I was thrilled to discover that TYR has expanded their color options in the TYReco line, which features sleek, recycled fabric in a movement-ready, chafe-minimizing cut that goes up to size 42. Now, I can choose from a variety of jewel tones – Surf Blue, Peacock, Magenta, and Emerald – among others. These refreshingly bright and beautiful colors help perk up even the bleariest-eyed morning workout while delivering the same dependable fit and durability I've come to expect from TYR.
-Elaine K. Howley, contributor