In Heavy Rotation Volume 7: Our Editors' Favorite Gear
We're breaking out our favorite, battle-tested stuff and talking about why this is our go-to gear for training, racing, and living the tri-life.
Heading out the door? Read this article on the new Outside+ app available now on iOS devices for members! Download the app.
Introducing the seventh installment of our column, "In Heavy Rotation." Each month, our editors will break out their favorite, battle-tested stuff and talk about why this is their go-to gear for training, racing, and living the tri-life. We won't be digging deep into our closets on this one—here we'll talk about that piece of equipment that gets tossed in the washing machine most often, grabbed first in a rush, and used when we know we need something that just plain works. Companies provide us with a lot of products to check out (tough job, right?), but these are the things that stick around long after the photo shoot is over and the review has been written.
Check back here each month for an eclectic mix of our editors' greatest gear hits.
Chris Foster, Senior Editor
Former pro triathlete, current three-sport vagabond
Can't wait to…run on empty trails.
Can't wait to be done with…the swim.
Gear wisdom: "If the thing takes longer than 20 minutes to set up, it's probably not worth it."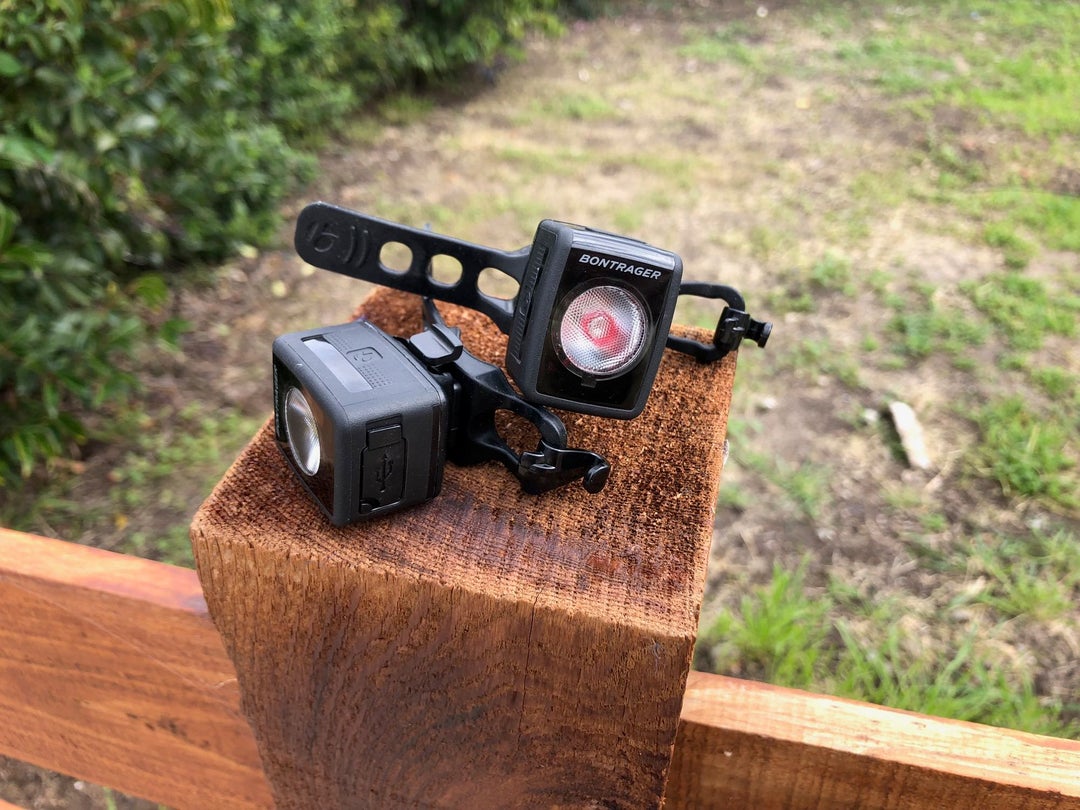 Bontrager Ion 200 RT/Flare RT Lights
Trekbikes.com, $115
As someone who rides in a fairly congested city area, visibility has always been super important. Not necessarily so people don't pull out in front of me (though that's a concern), but more because drivers don't give cyclists adequate space when passing; this is why the Ion 200 RT/Flare RT light combo is awesome. Inside a housing that actually feels so light it almost seems cheap (it's not), lies a super powerful LED that Bontrager claims can be seen 2km away. Not only is the beam blindingly bright, but more importantly it creates a wide spread that makes cyclists look bigger than they are—forcing drivers to give more space than they would normally. Battery life on this waterproof USB-rechargeable set is about 10-12 hours, but the biggest tech-bonus is its connectivity: When paired via Bluetooth or ANT+ to a compatible Garmin or Bontrager computer, you can set the lights to power on when the computer turns on or when you start recording—it also lets you adjust flash patterns and brightness remotely. For someone who likes to go and not think about switching on everything, this is more than just a novelty.
Pro tip: The lights' tiny size and light weight can actually make them easy to lose, so be careful.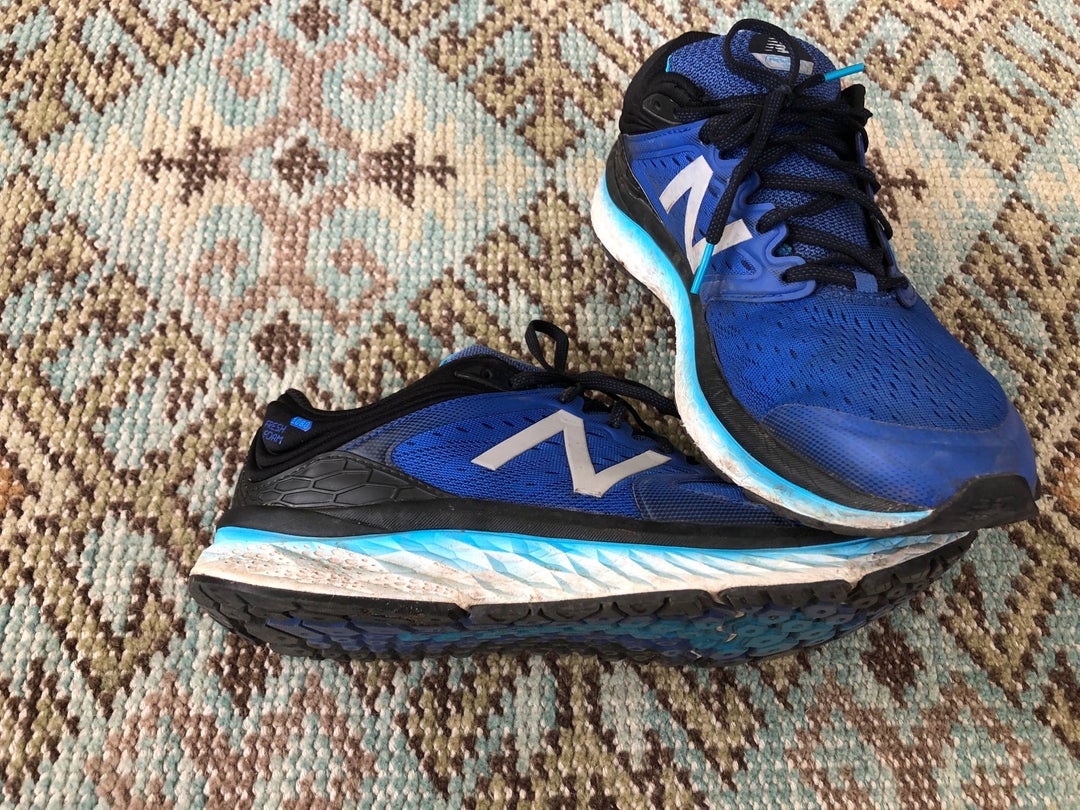 New Balance Fresh Foam 1080 (v8)
Newbalance.com, $150 (often on sale for half off)
While there has been a new version of the Fresh Foam 1080 released recently, I've put a ton of miles on this pair—despite initially thinking I wouldn't like them. As someone who's fairly efficient but generally likes a more structured shoe (in college, they gave me motion control shoes because it was all they had left…), I figured I'd try the FF 1080s as more of a walking around shoe. Due to their reputation as a soft, cushy shoe, I imagined heavy heelstrikers really benefiting from the "fresh foam." I was surprised to find that—while they are fairly cushy—these shoes do a good job of propelling efficient runners from the forefoot to the toe. In fact, I've had some of my best-feeling tempo runs with them. Also, while it does look like the foam itself has broken down considerably in the last year, the outsole still holds up well.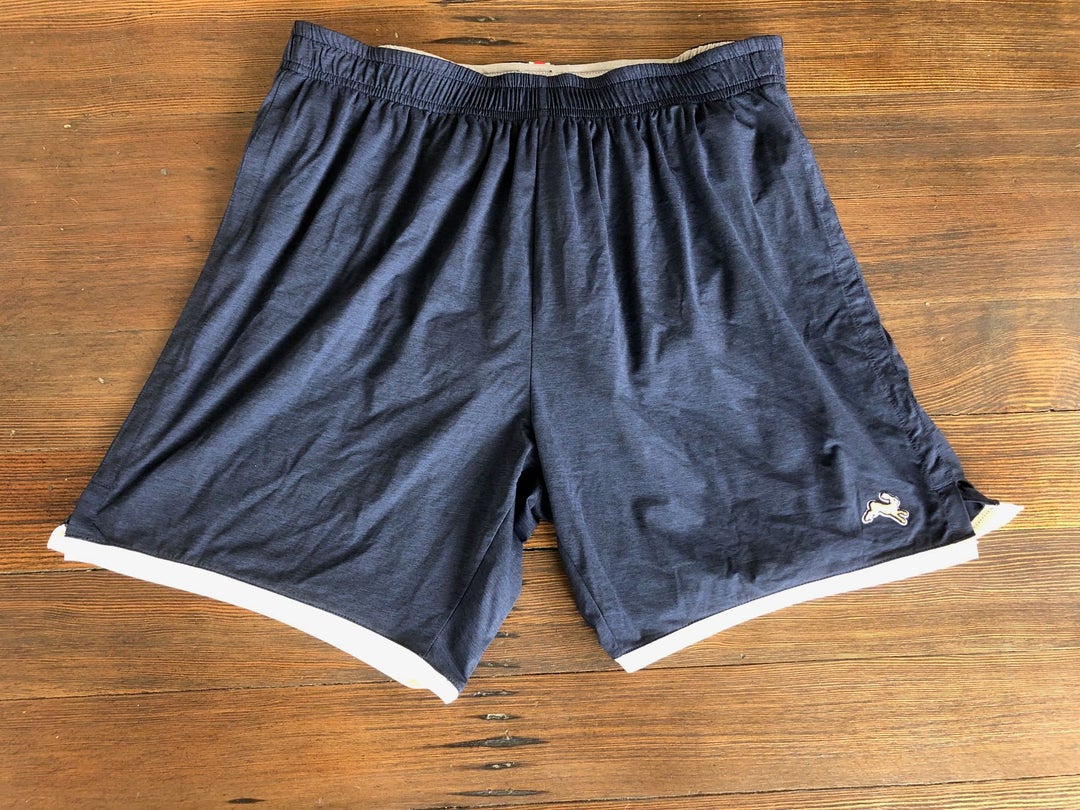 Tracksmith 7-Inch Session Shorts
Tracksmith.com, $64
Now, $64 may seem like a lot for running shorts, but Tracksmith is like the Rapha of running wear—with very heritage-focused design, cuts, and longevity. I've been an admirer of Tracksmith's stuff from afar for a long time, until I recently decided to treat myself to a pair of their shorts. Super cool throwback design aside, the material and craftsmanship (think: white piping on the hem, little sewn logo on the leg) make these the first pair that hits rotation each week. I always try to save them for my long run or for when I need to "feel" fast, but the excellent liner—not too tight, not too loose—and lightweight outer fabric make these some of the most comfortable running shorts I've ever worn, period. So far, durability has been quite good, and they haven't retained any of my personal funk after washing, but these will get a ton more wear than my other pairs, so we'll see how they hold up over the years.
Pro tip: TWO pockets in the back (one zippered outside, one inside) are great, but load them both up, and you'll feel like you're running with a tiny backpack bouncing on your butt.
Liz Hichens, Senior Digital Editor
Former endurance junkie, current HIIT fan
Can't wait to…enjoy brunch after a workout.
Can't wait to be done with the…bike.
Gear wisdom: "Buy it right the first time, and limit what you keep. Don't end up with all kinds of gear in a box in your closet."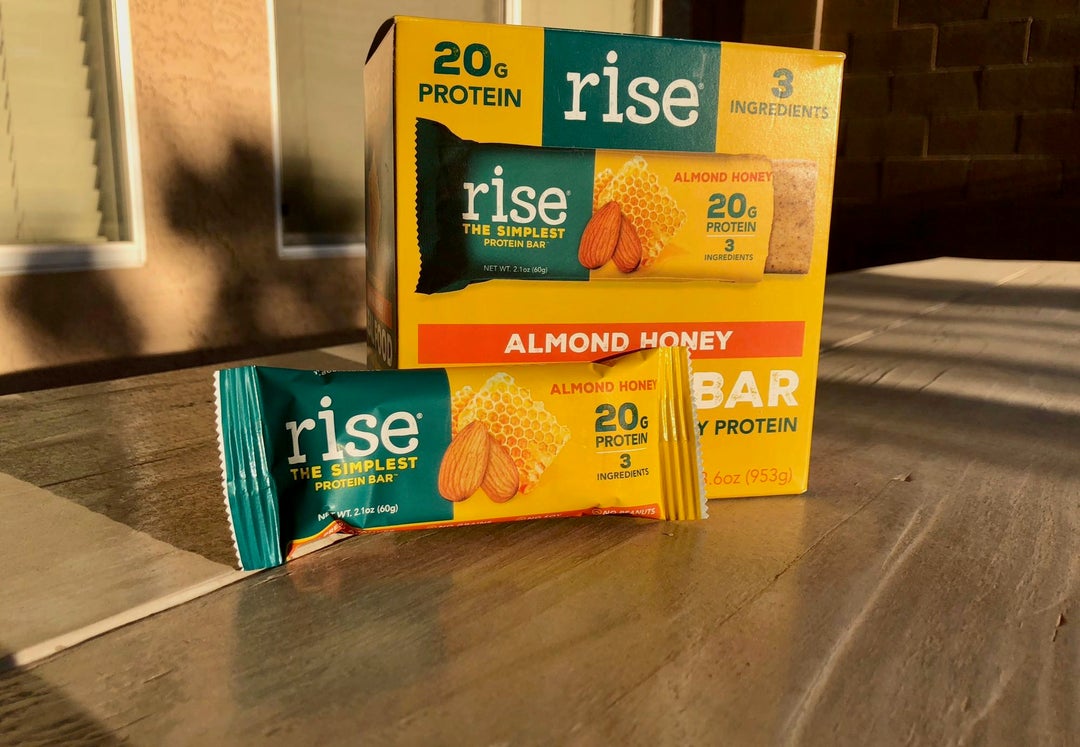 Rise Bar – Almond Honey Protein Bars
Risebar.com, $28 box of 12

I feel like I'm a little bit behind the times with my recent discovery of Rise bars. So far everyone I tell about them says, "Yeah I know—they're awesome." Regardless of how long these have been around (almost 10 years), they're new to me, so I'm excited to share my love for them. When it comes to protein bars, I tend to alter between RX bars (natural ingredients and medium protein) and Quest bars (not-so-natural ingredients but great protein). Rise bars offer the best of both worlds: simple ingredients (almonds, honey, and whey isolate) and great protein (20 grams). And they're tasty! Each bar does have 13g of sugar, but I feel better knowing it's coming from honey. The best part (and the reason I discovered them) is that a box of 16 is available at many Costcos for about $20. These have become my go-to post-workout snack.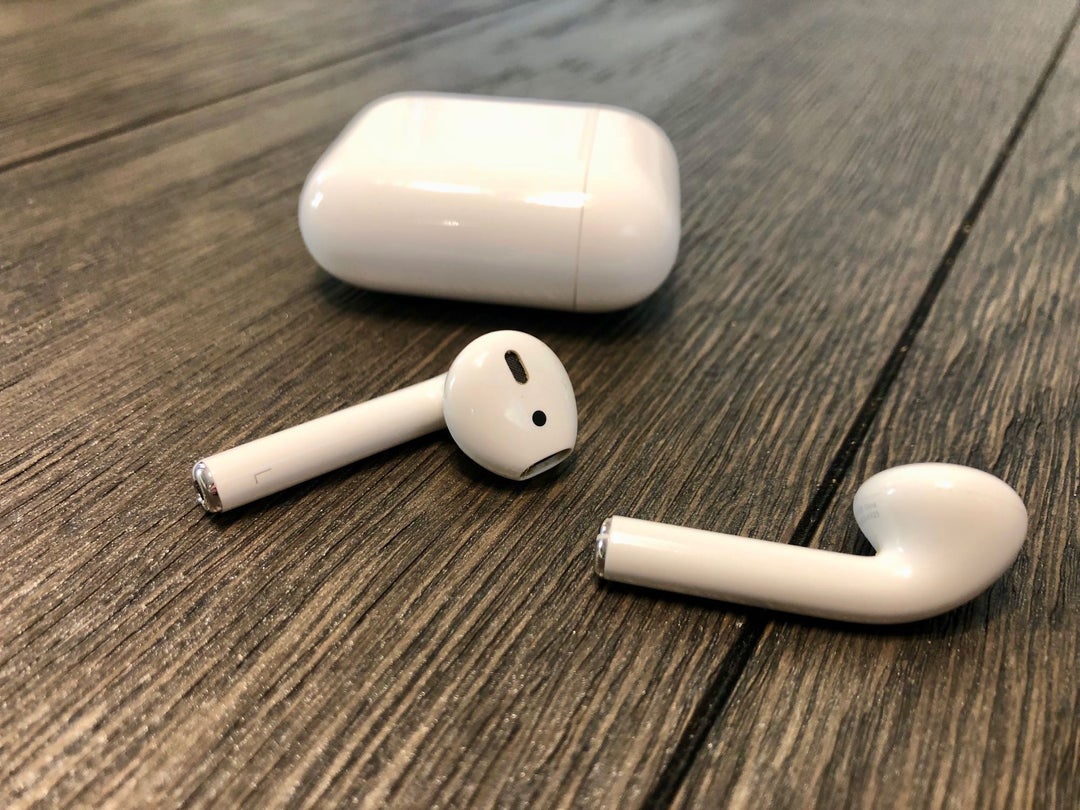 Apple Airpods
Apple.com, $160
I already know what you're thinking: "A product from Apple, really?" I know, there are so many great headphone options from sport-specific brands, so I was skeptical too. My husband bought himself some last summer and kept insisting that I needed a pair for myself. I had a go-to pair of Bluetooth headphones that I used in the gym and on runs, and the corded ones that came with my iPhone for listening to podcasts and music at home. The price tag ($160) seemed insane to me, especially when I was happy with what I was using, so I fought the purchase. He surprised me with some in early December, and dang it—I love them. They are amazing for everyday use and the audio quality on phone calls is insane—no one is able to tell that I'm on Bluetooth. They are way better than what I was using before for workouts (which are also a high-end and expensive option). The audio quality is top notch and—most importantly—provide a seamless pairing experience, especially with other Apple products. I throw my watch on, it pairs with the headphones automatically, and I'm out the door for my run. Before I would spend way too much time trying to figure out how to get the headphones to unpair with my phone and then pair with my watch; not the case with these. The biggest concern I had was if they would stay in during sweaty sessions. The only issue was when I was running in the gym on a day with 100-percent humidity. I had to take them out and dry them off a few times to get them to stay, but that's the case with any headphone I've tried.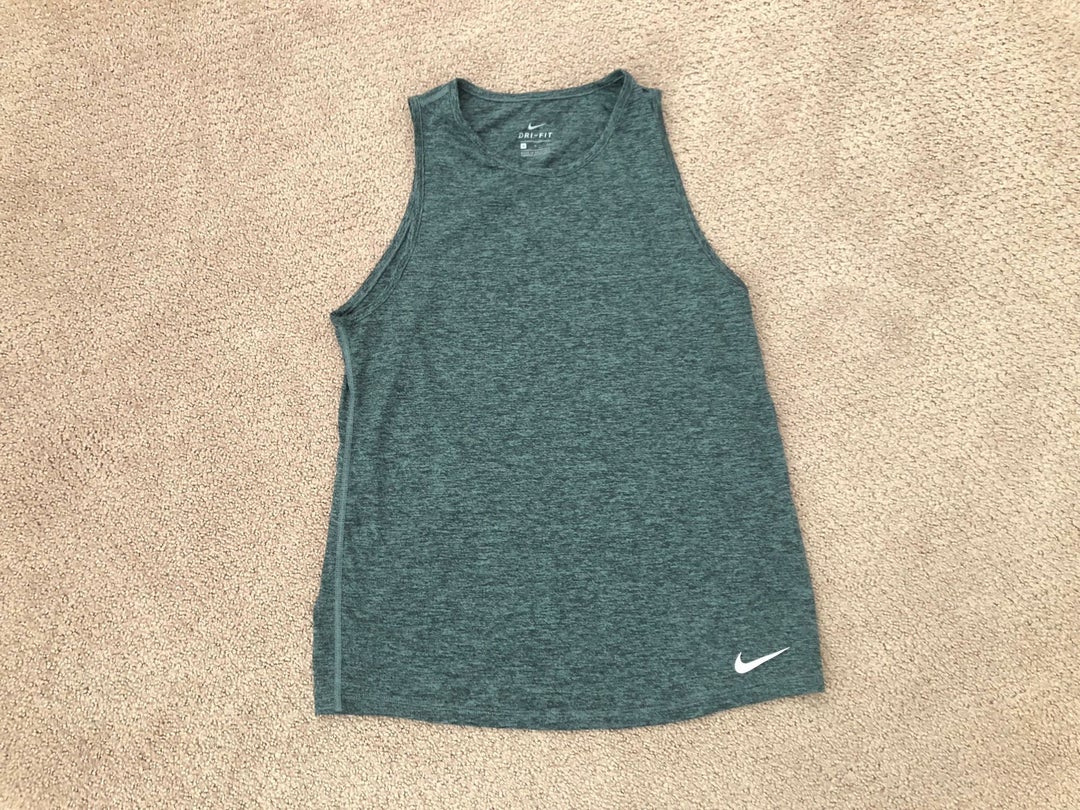 Nike Women's Dry Tomboy Cross-Dye Tank Top
$25, Zappos.com
There is nothing super innovative or new about this tank—it really is just a tank. This feels more like a PSA for female athletes than in in-depth review. This is my favorite tank that I've ever owned, and I just bought every other color I can find. My favorite feature is that it's fitted, but not tight, which I find to be a problem with almost every tank out there. The arm holes are just loose enough, the neckline is just high enough, and the very slight racerback is perfect. It's made with Nike's signature Dry-Fit technology and feels breathable in hot conditions. I wish there were more colors available (I've only found three options), but for now I'll take what I can get!
Toni McAllister, Managing Editor
Trail runner
Can't wait to…go outside and run some hills.
Can't wait to be done with…sitting.
Gear philosophy: "I keep it simple. The right shoes, proper nutrition, and tools that help me stave off injury are my focus."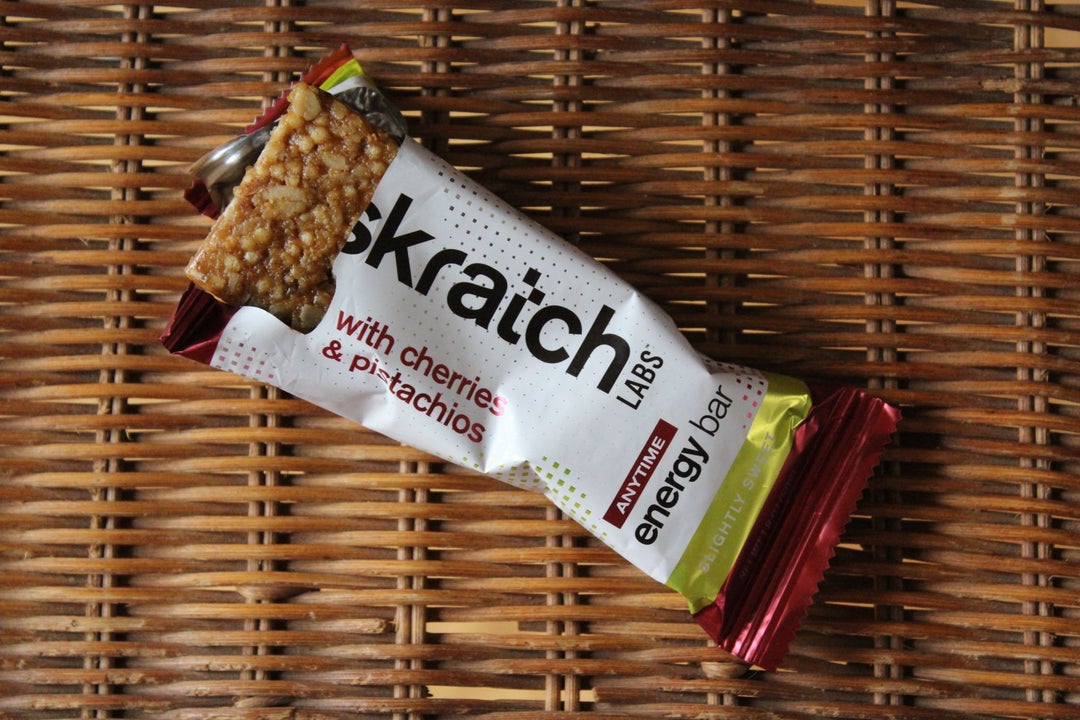 Skratch Labs Anytime Energy Bar
Skratchlabs.com, $30 per 12-pack
Energy bars are pretty much just a convenience. Easy-to-eat, low-flavor, and high-fuel are what we've come to expect with sports nutrition. Occasionally, however, you run across a really tasty variety—the kind that makes you want to nosh more than you should. Anytime Energy Bars from Skratch Labs are all that. Currently available in three flavors, I first tried the Cherries & Pistachios offering: hands down, five out of five taste-test stars! It's not too sweet, hard, chewy, or crumbly. Skratch really nailed it. Next up, I sampled the Chocolate Chips & Almonds flavor: same thumbs-up taste score, although this one is a bit sweeter. I also gave the Savory Miso bar a try. It wasn't to my liking, but some friends begged to differ—they thought the savory flavor was a treat in a world chock-full of sweet sports nutrition products. Ingredients in all three offerings are pretty clean—dried fruit, seeds, nuts, brown rice crisps, and quinoa crisps, to name a few—with 210 calories, 5 grams of protein, and around 29 grams of carbs and 230 milligrams of sodium, depending on the flavor.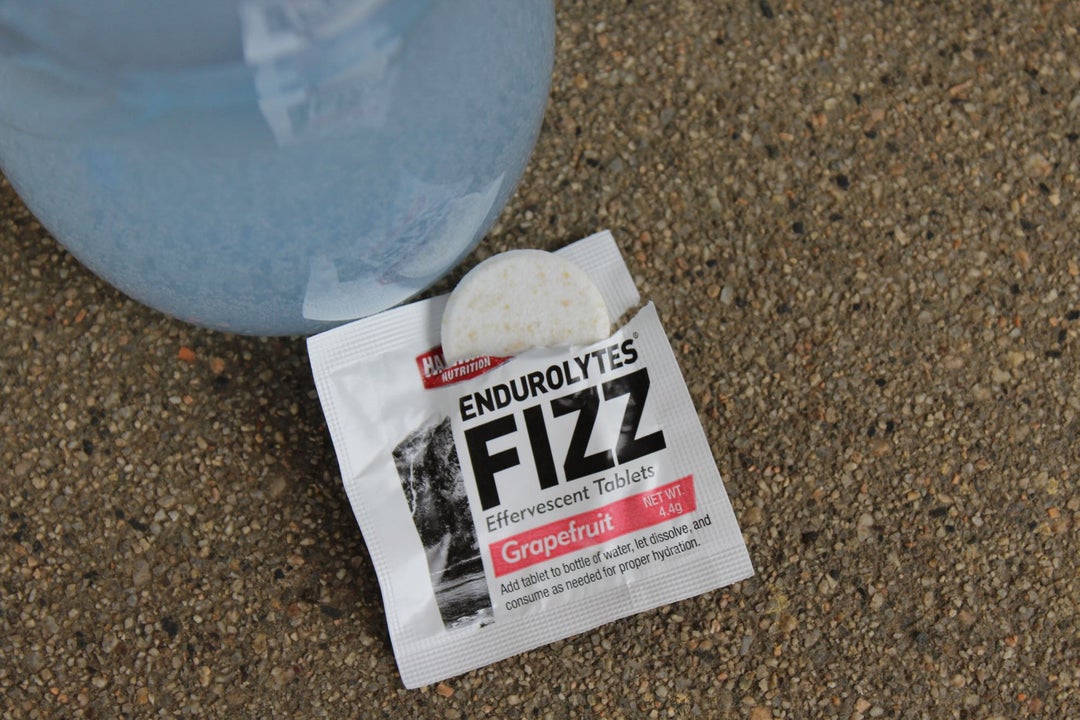 Hammer Nutrition Endurolytes Fizz
Hammernutrition.com, $5 for tube of 10 tablets; $2 for kit of five tablets (assorted flavors)
Fitting in workouts between full-time career and family obligations means always carrying a fully stocked gear bag in my car trunk (different footwear, apparel, towels, KT Tape, ibuprofen—the list goes on). To keep my bag from getting too overloaded and heavy, I appreciate the "small" things, like Endurolytes Fizz tablets from Hammer Nutrition. With essential electrolytes and just seven calories per tablet, I plop one into my spare water bottle when I know I'm in for an intense workout. I use the Endurolytes Fizz grapefruit flavor, but there are currently four others to choose from (grape, lemon-lime, mango, and cola, which contains 20mg of caffeine per tablet for an extra boost). The grapefruit flavor is very mild and pleasant, with a little bit of fizz and zero weird aftertaste.
Pro tip: For long, grueling sessions, this product—which contains no sugar—needs to be supplemented with carbohydrates to prevent bonking.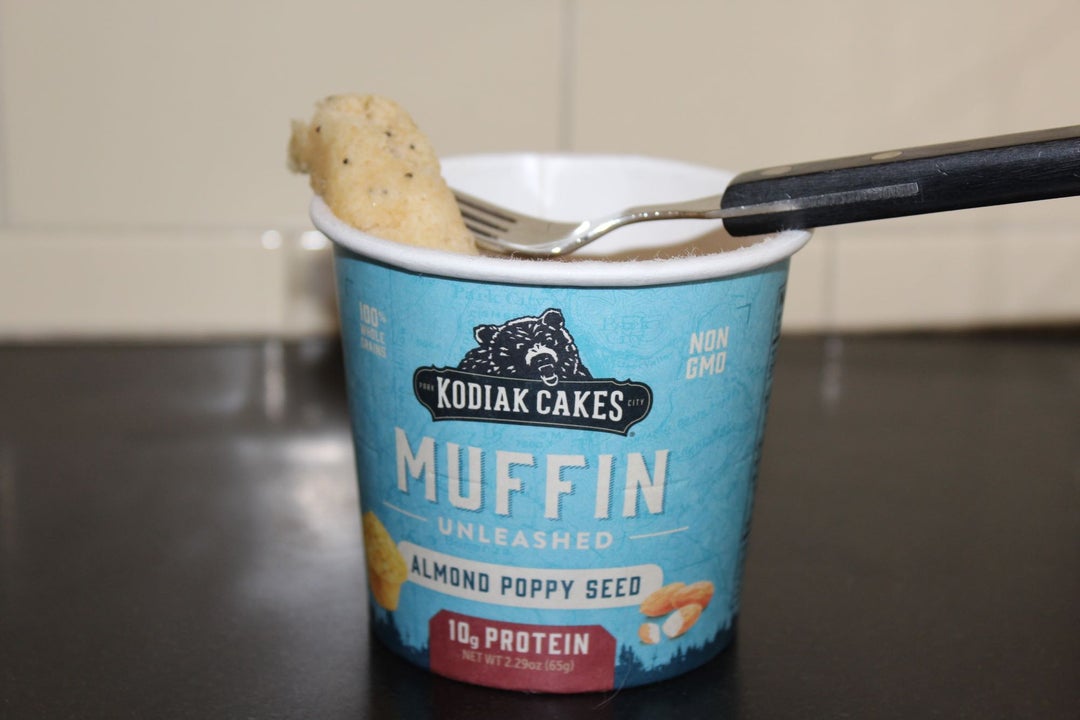 Kodiak Cakes Muffin Cup
Kodiakcakes.com, $2 per cup
Kodiak Cakes is always coming up with new flavors for its various whole grain products, and one that I've been liking is the Almond Poppy Seed version of their muffin cups. While I'm not a big fan of packaged foods, I admit these cups are super handy to pack for travel and work, when there's little time to cook or hit the food court. Like all of Kodiak's muffin-in-a-cup varieties, there is a smidge of prep: Add a little water or milk to the cup of dry readymade muffin mix, stir, microwave the whole thing for one minute, and voila. The resulting hot Almond Poppy Seed muffin is tasty (eat it with a fork straight out of the cup) and contains 260 calories when prepared with water; 10 grams of protein (more if prepared with milk); 41 grams of carbs (15 of those grams coming from sugars); and a generous amount of sodium (340mg). Bonus: The ingredients on the product's nutrition label are all pronounceable.