Gear Guide: What To Buy For Your First Tri
Heading out the door? Read this article on the new Outside+ app available now on iOS devices for members! Download the app.
Written by: Jay Prasuhn
Getting into triathlon doesn't have to break the bank. Here's a sample of basics that will get you ready to race your first swim-bike-run event.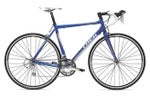 Trek 1.2 $879
While Trek makes arguably one of the fastest aero-tested bikes in the world (just ask Lance, Trek's inspiration for much of its aero work), Trek also offers an aluminum-framed bike that will get you out on the road comfortably without breaking the bank. 
The 1.2 has a reversible, infinite adjust seatpost that will get you into a more forward aero position if you choose, nylon platform pedals and is littered with reliable Bontrager parts, all at about a tenth theprice of the bike Lance or Trek-sponsored pro triathlete Chris Lieto would ride. And lo and behold! It has a carbon-fiber fork for comfort. Trekbikes.com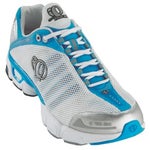 Pearl Izumi SyncroFloat III $115
The SyncroFloat III is an everything shoe; it's relatively light at 13.1 ounces, and has lots of cushioning and a bit of protection in the form of its SyncroFrame technology through the heel, keeping your foot in top form when it's tired and wants to collapse late in the run. Pearl Izumi adds a 360-degree lacing system that makes for fast, even pull when quickly lacing up. Pearlizumi.com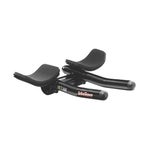 Vision Mini Clip-on $99
Used by athletes at the Beijing Olympics, these little aerobars bolt easily onto your bike's handlebars and allow you a bit of an aero position for your bike leg. Vsisiontechusa.com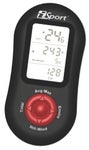 iBike iSport $199
For just a little more than you would pay for a bike computer, you can get something that you'll take with you when you do upgrade to a true tri bike: a power meter. One of the best values of the iSport is that it has a fitness test built in, giving newcomers a baseline of their fitness to gauge progress. And when you want to start recording your data, its software can be upgraded to the company's iPro, allowing you to download your ride data to your computer.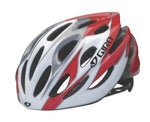 Giro Stylus $85
Helmets are designed to keep you safe, but Giro adds a bit of style tothe equation. The Stylus is light and well-ventilated to keep your headcool, but it's the look that rivals those of Giro's own top-line modelsat, believe it or not, half the price that makes the Stylus such astylin' deal. Giro.com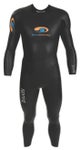 Blue Seventy Sprint Wetsuit $199
Built for the first-timer, the Sprint delivers all the features that will make a newcomer comfy with the swim, including a low neckline and high-stretch underarm gussets for an unimpeded swim stroke. Blueseventy.com
For a guide on what you need to bring to your first race check out Necessities For Your First Race.