Face-Off: Two Smartwatches That Will Work for Triathletes
We pitted two sub-$300 smartwatches against each other in a SBR battle for tri dominance.
Heading out the door? Read this article on the new Outside+ app available now on iOS devices for members! Download the app.
While many smartwatches are geared toward the general public—counting steps, sleep insights, receiving texts, and much more—it's also easy to find a wrist-top computer that'll not only track your swims, bikes, and runs, but also help guide workouts, pacing, and effort. These two smartwatches top the list for function and affordability. But how do they tri? Read on.
Suunto 3 Fitness
$230, Suunto.com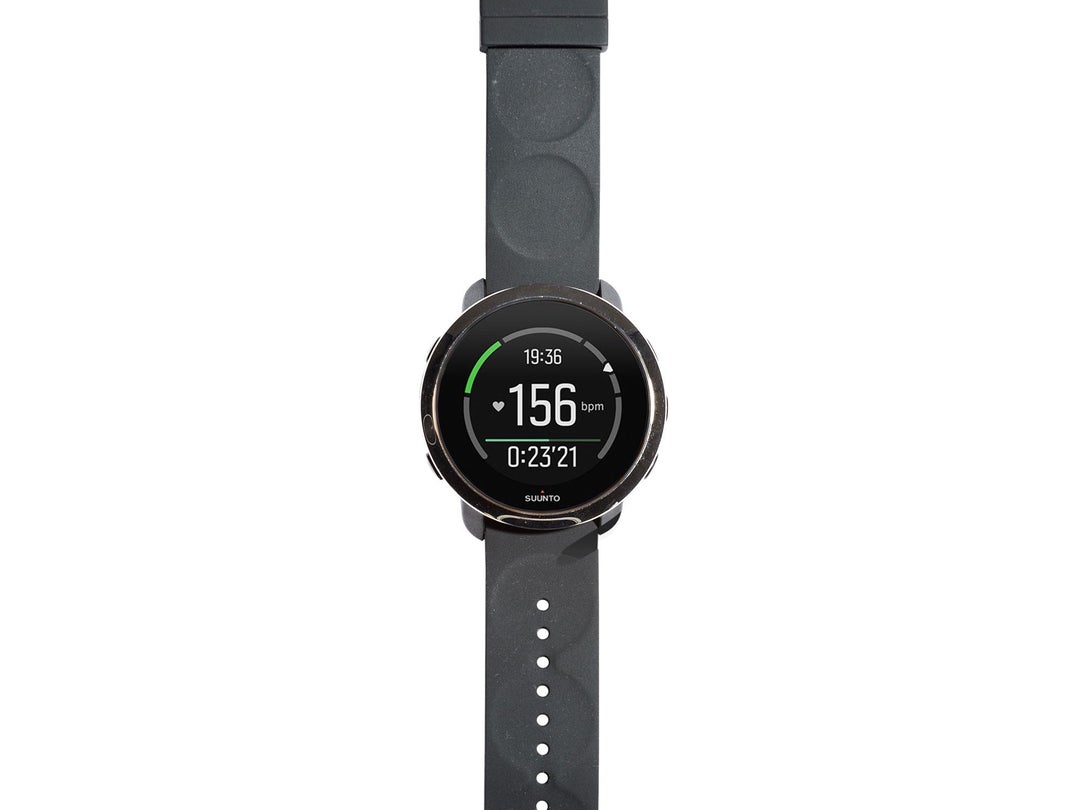 What:
While most of Suunto's watches are geared toward slightly more serious pursuits, the 3 Fitness is a smartwatch that leans more toward the everyday wearer. A slim, modern design with built-in heart rate monitor works well at work or in the gym, and a decent collection of functions give it enough versatility for beginner to intermediate triathletes. Among the 70 pre-programmed activities, the Suunto has pool swimming (adjustable lap lengths), cycling (speed and distance with connected GPS device; cadence with additional accessory), running (speed and distance with connected GPS device; power with additional accessory), and multisport.
Pros:
Excellent low-profile design (thanks to no built-in GPS) makes it all-day appropriate, and just enough features give the Suunto the flexibility to do a lot without getting too complicated. The post-workout display screen is excellent, setup is amazingly quick right out of the box, and the Suunto app is a vast improvement over the company's old Movescount app.
Cons:
No built-in GPS means you need to have your smartphone connected to get accurate speed and distance. For those who like to run or ride sans-phone, this can be a deal breaker. Also, a very small display screen on this smartwatch can be tough to view at a glance.
Polar Vantage M
$280, Polar.com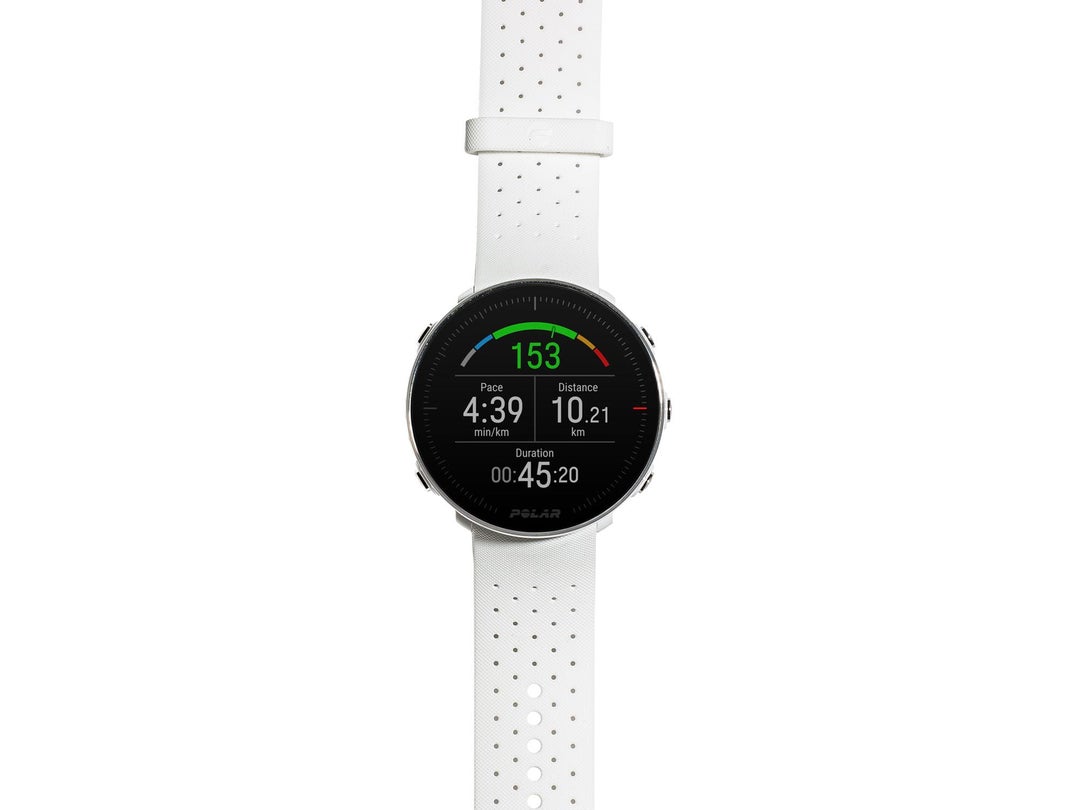 What:
A brand-new update to Polar's line of wrist-based smartwatches, the Vantage M looks much more like the majority of smartwatches and ditches Polar's previously square styling to great effect. Boasting a super-accurate wrist-based heart rate monitor, the GPS-equipped Vantage M collects a ton of info and allows powerful data interpretation and creation in the Polar Flow smartphone app. Importantly for triathletes, the Vantage M works well with pool and open-water swimming, cycling (speed and distance built in; power and cadence with connected device), running (speed, distance, and elevation built in; power with connected device), and multisport.
Pros:
Excellent heart rate accuracy, super powerful in-app workout creation and post-workout analysis, and more features than you'll ever use make this a real category killer. Built-in GPS and incredibly flexible expandability mean you'll only need to upgrade to the almost twice-as-expensive Polar Vantage V if you really want to get into the nitty-gritty of training and recovery.
Cons:
Unlike the Suunto, this is definitely more of a workout-only piece of wristwear. Size aside (it is quite a bit bigger), the sporty look might not be everyone's cup of tea, and the smartphone notifications for texts and emails could still use some work. A few other small software peccadillos like the inability to view information while paused are minor, but worth mentioning.
Winner
The Polar Vantage M has more built-in tri-relevant features than many $300+ watches.