What our Editors Used and Loved in May 2023
Do-it-all shoes, a solution for racing on the flow, and a chafe-prevention marvel - these are a few of the things our editors used and loved most this month.
Heading out the door? Read this article on the new Outside+ app available now on iOS devices for members! Download the app.
Every month our staff tries out lots of triathlon and triathlon-adjacent things. Yes, we test new gear, but we also have old favorites and secret things we're loving right now. That's why each month we share our favorite tri-related things.
Adidas Ultraboost Light
$190, adidas.com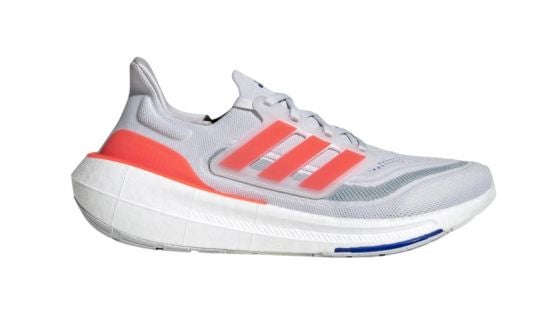 I'm a big fan of having a pair of running shoes that works really well for one specific type of run. I've got my long run pair for plodding along; I've got that mid-distance, tempo pair; I've got the track day pair; I've got a pair that works great for the road leading to the trails and well for a bit of light trail when I get there. Of course, this is a luxury afforded to gear editors and pro athletes, but when I find a pair of running shoes that does that exact thing exactly perfectly, I'm overjoyed.
When I got this new edition of Ultraboost Lights earlier in the spring, I'll be honest they sat in the bag for a while. I wasn't sure what to do with them. I loved the sustainability angle of the shoes—a 10% lower carbon footprint is a step in the right direction for a shoe that uses 30% lighter "Boost" material. But when I finally put them on, I realized I had found the perfect fartlek/tempo change pair. They're lightweight enough to have about a one-hour run ceiling (in my mind), and a 10.5-ounce weight doesn't exactly mean they're race-day ready or ideal for super light track days. And yet for change-of-pace runs, they're fantastically snappy with a perfect bounce-to-squish ratio for the light running between pickups.
-Chris Foster, Editor-in-Chief
RELATED: Ask A Gear Guru: What's In Your Shoe Quiver?
Ruby Cup
$33, rubycup.com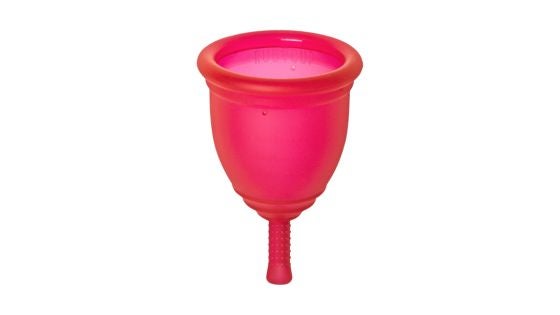 This month, Emma Pallant-Browne made ripples in SocialMediaLand with her brilliant response to an Instagram follower criticizing a photo that showed the pro kicking ass at a race while also happening to be on her period. It's astonishing to me that we're in the year 2023 and some folks are still weirded out over seeing a biological function that affects half the population, but here we are. If you're one of those folks, buckle up, because we're gonna talk about menstruation, Judy Blume-style.
Periods happen. Sometimes they happen on race day. Depending on how heavy a person's flow is that day, a tampon (even a super-duty one) might reach its full absorbent capacity as quickly as one hour. When that happens, the menstrual fluid has to go somewhere, and that's an exit-only situation. Pallant-Browne isn't the only triathlete with a photo that documents this perfectly natural occurrence – somewhere deep in the bowels of the World Wide Web, there's an old finish-line photo of me with a red streak down my inner thigh. (Like I said, it happens.)
But I have since found one option that prevents this long enough to get me through a 70.3. It's not a tampon, it's the Ruby Cup. This medical-grade silicone menstrual cup is inserted into the vagina much like an applicator-free tampon. It can hold the equivalent of 3-4 tampons worth of fluid, and can be worn for up to 8 hours at a time. Inserting and removing the cup takes some getting used to at first, but once it's in there, it does the job without you even realizing it's there, even when you're swimming, biking, or running for hours. The Ruby Cup comes with a thorough guide to getting started, along with information about how to clean and sterilize the cup after each use so that it can be re-used for up to ten years (think of how many pads and tampons you could divert from the landfill in ten years).
What's also pretty groovy: Every purchase includes a donation of a Ruby Cup to someone without access to menstrual products.
-Susan Lacke, Senior Editor
2Toms Sportshield
$15, runningwarehouse.com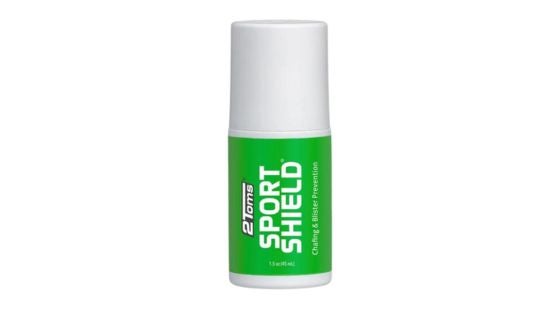 'Tis the season for profusely sweating out of every orifice of your body. And if you're not careful, sweating of course comes along with a host of unwelcome outcomes, including dehydration, drenched clothes, and perhaps the most dreaded of all: chafing. Anyone who's experienced the agony of the post-chafe shower knows what I mean. And if you haven't, trust me, you don't want to find out. Thankfully, a little advanced planning can prevent your skin from rubbing raw. Chafe and blister prevention products are not new, but 2Toms SportShield will revolutionize your skin's life.
A fast-drying liquid ingeniously applied via a roller ball, this invisible coating is quick and mess-free to coat on the thighs, under the arms, to the back of heels, and the tops of toes—literally anywhere you're prone to chafe. The waterproof and anti-melt formula holds up under the most grueling conditions, and it contains aloe vera for a non-scented but soothing effect.
Before I discovered 2Toms, I finished a rainy 50K trail race with raw thighs bleeding down my legs. I've been using 2Toms for a couple of years now for everything from a 50-mile traverse in 90 percent humidity to a 100-mile race through the night. And I've come away completely chafe-free, no reapplication required. (You never know what new variable is going to lead to chafing in a new place, so I just apply it everywhere.) If anything's going to convince me that miracles exist, it's 2Toms Sportshield.
Abby Levene, Brand Creative
Hoka Challenger 7
$145, hoka.com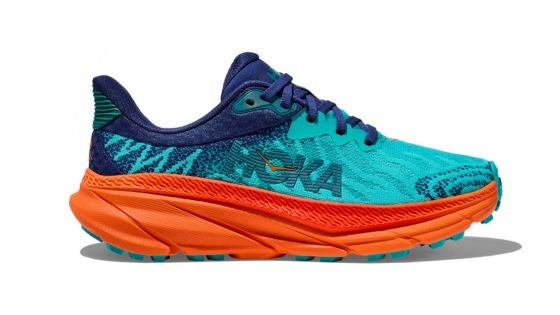 If I had my druthers I would do all of my runs in steep, rocky, mountainous terrain. I love the puzzle of pacing, the moments of flow found amidst a rock garden, and the numbness to be found on a long, gnarly ascent.
But as a busy father and editor, I don't always have time to get to the trails I prefer, so I often lace up my shoes and run from our house, located in the rolling valley on the south side of Santa Fe, New Mexico. These runs are usually 50/50 pavement to trail, trail being a generous term, as there are a lot of unrefined social paths winding through what is quickly being developed into neighborhoods. The pair I've been reaching for most often lately for both tempo workouts and easy runs out there is the Hoka Challenger 7. They are peppier than most trail shoes thanks to the compression molded EVA midsole, but far grippier than most road shoes thanks to smartly placed four millimeter lugs. As a result, they feel great going all-out during an interval but I can also trust them going full tilt around a kitty litter strewn corner.
I also like that I don't have to think about my shoe choice before heading out the door: all of my runs are going to involve some sort of dirt, gravel, or mixed surface because I can't help myself and Santa Fe is conducive to that. They're definitely not the shoes for the terrain I really love: the stack height is a little too high and the traction isn't good enough, but for me, they're an easy choice as a daily driver.
But don't take my word for it – read a full review of the Hoka Challenger 7 from our friends at Trail Runner.
Will Taylor, Gear Director, Outdoor Group