Ask a Gear Guru: What's The Best Triathlon Bike for Under $2,500?
We look at a choice selection of the best new bikes for triathlon.
Photo: Getty Images for IRONMAN
Heading out the door? Read this article on the new Outside+ app available now on iOS devices for members! Download the app.
People ask me all the time, "What's the best triathlon bike?" This is a tough question because it all depends: Are you the prince of an OPEC country? Well, then get this. Have you qualified for Kona? Well, then get this. Have you ever done a tri before? Well, then get this.
The vast majority of people who ask me about what tri bike to get have done a few races here and there: a few sprints, an Olympic, maybe a 70.3, but are looking to get off their aluminum road bike and into something really geared towards tri. Hence the "best triathlon bike" qualifier. For someone who might be looking to do a few more 70.3s, their first Ironman, or (what I think people should be doing first) getting faster at shorter distances, you can spend more than $2,500, but you don't necessarily have to anymore. While the $4-$5k range is a great sweet spot—look for that column soon—you can get a ton today without spending as much as a low-end used car (or at least my low-end used car). So without further ado, the best triathlon bikes in 2019 for under $2,500:
Best Triathlon Bikes for Under $2,500: A2 Bikes Speed Phreak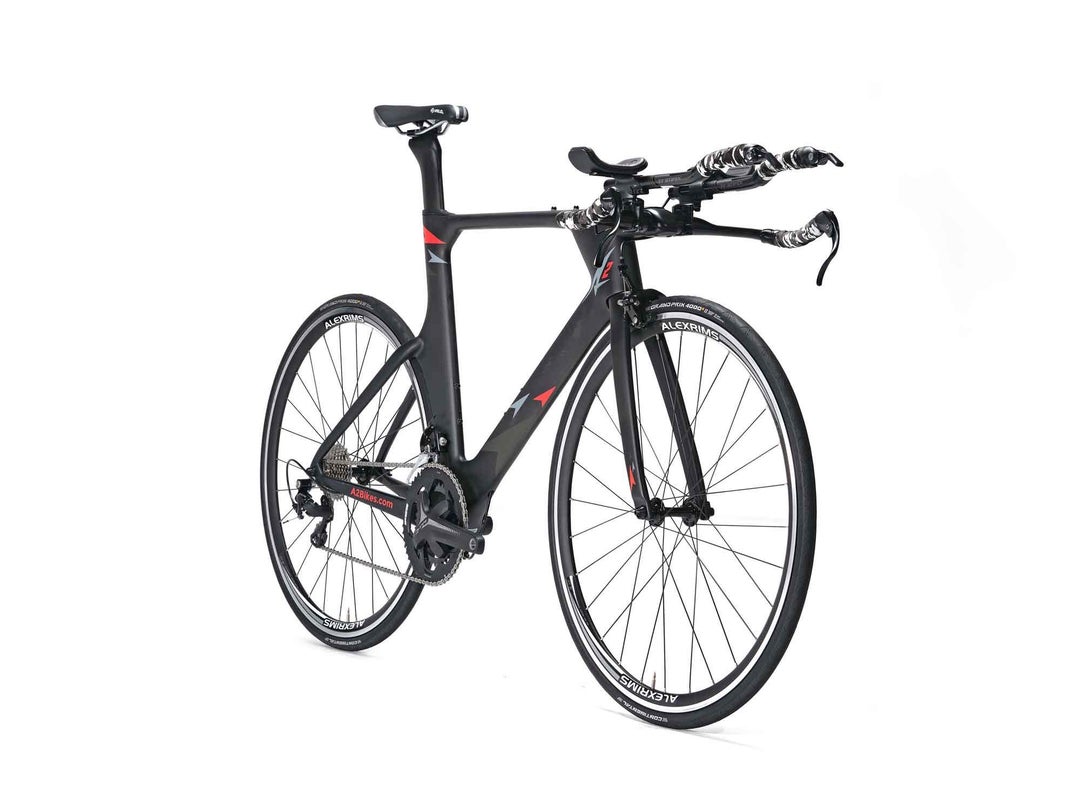 $1,900, A2bikes.com
Build – Shimano 105 mix
Why it's one of the best triathlon bikes: Aggressive starter, killer value, direct-to-consumer
We reviewed this one last year in our buyer's guide, and it was a great category killer: This is the best tri bike for someone who needs an aggressive position and will look at upgrading components later. The big thing with the direct-to-consumer Speed Phreak is actually being honest with yourself—do you need the assistance of a bike shop to fit/build/etc. your bike? Are you good with something that is pretty aggressive, right off the bat? Buying online saves some dough, but if you're on the newer end of the spectrum, please (please) build in a couple of bucks to get this properly fit at a local shop. From there, the Speed Phreak ends up being one of the best tri bike values on the list.
Best Triathlon Bikes for Under $2,500: Quintana Roo PRTHREE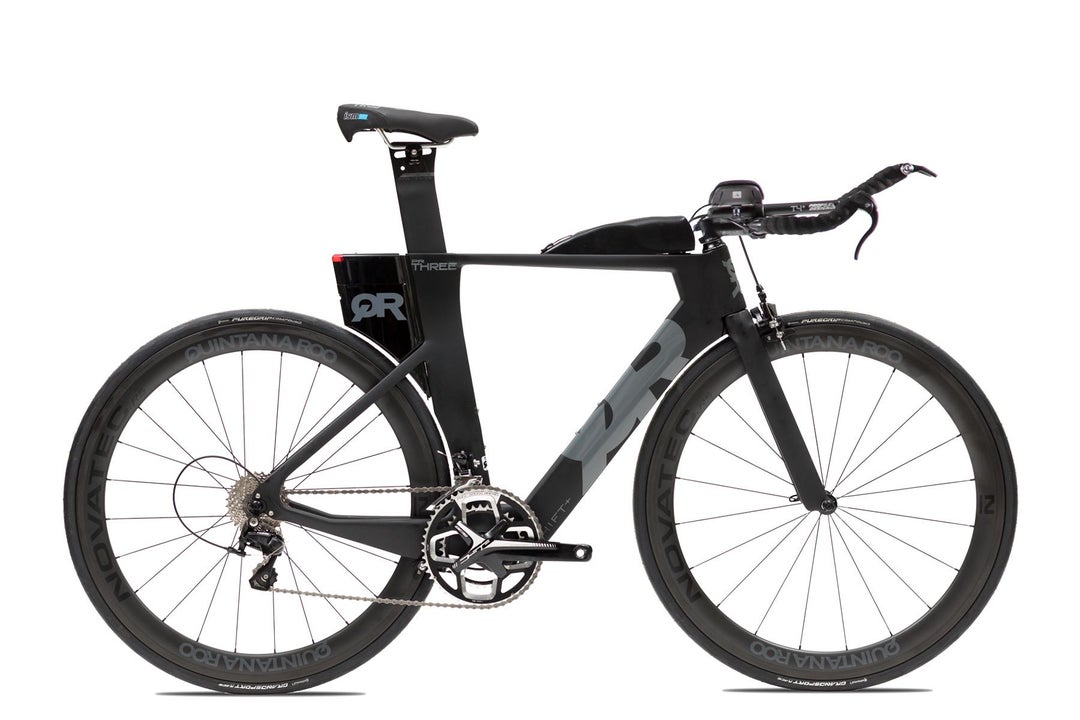 Why it's one of the best triathlon bikes: Deep aero, built-in storage, tri heritage
Bear in mind, there are bike brands who make tri bikes, and there are tri bike brands. QR is the latter. Yeah, I know this bike is over $2,500, but it needs to be mentioned since it's just so dang close. Since their first days in the tri industry—when they made wetsuits—Quintana Roo has stayed dedicated to tri, and the PRTHREE is indicative of that commitment. A good price, a similar aero design to their upper-end offerings, and (most importantly) integrated storage for all of a triathletes' real-world nutritional and gear needs means that you're not just "making do" with something that could be used in a UCI-legal time trial (how many people are really racing those, anyway?). Nothing against other companies who try to do it all, but sometimes the best tri bike brands are those who stick with tri.
Best Triathlon Bikes for Under $2,500: Kestrel Talon X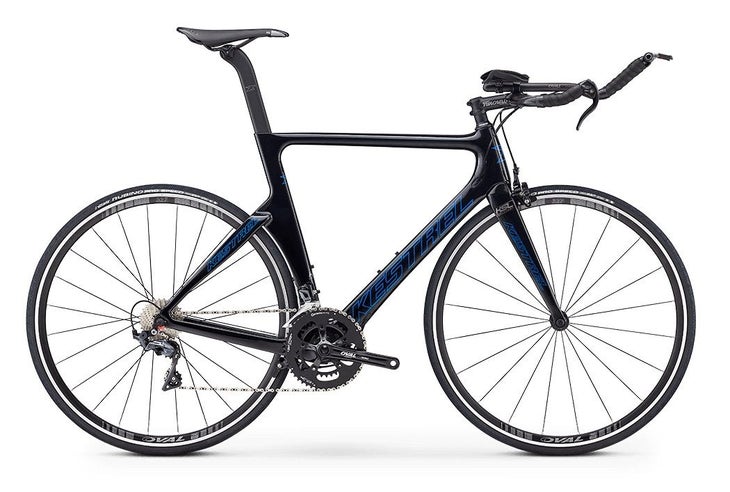 Why it's one of the best triathlon bikes: Great ride quality, well-balanced, heritage carbon
This is another one of the oft-overlooked bikes, particularly in the entry-level category that we reviewed earlier this year. No, it doesn't have super deep carbon tubes, and it won't win the eyeball-aero test while sitting on the showroom floor, but the Talon X is one of the best tri bikes for a well-balanced ride—in terms of comfort and handling—even in bikes well above this price range. This is because Kestrel basically invented the carbon bike a (very) long time ago, so they know how to tune even mid-range carbon to get the ride right. If you're looking to go long, and comfort is a priority, get this and upgrade parts as you go.
Best Triathlon Bikes for Under $2,500: Argon E-117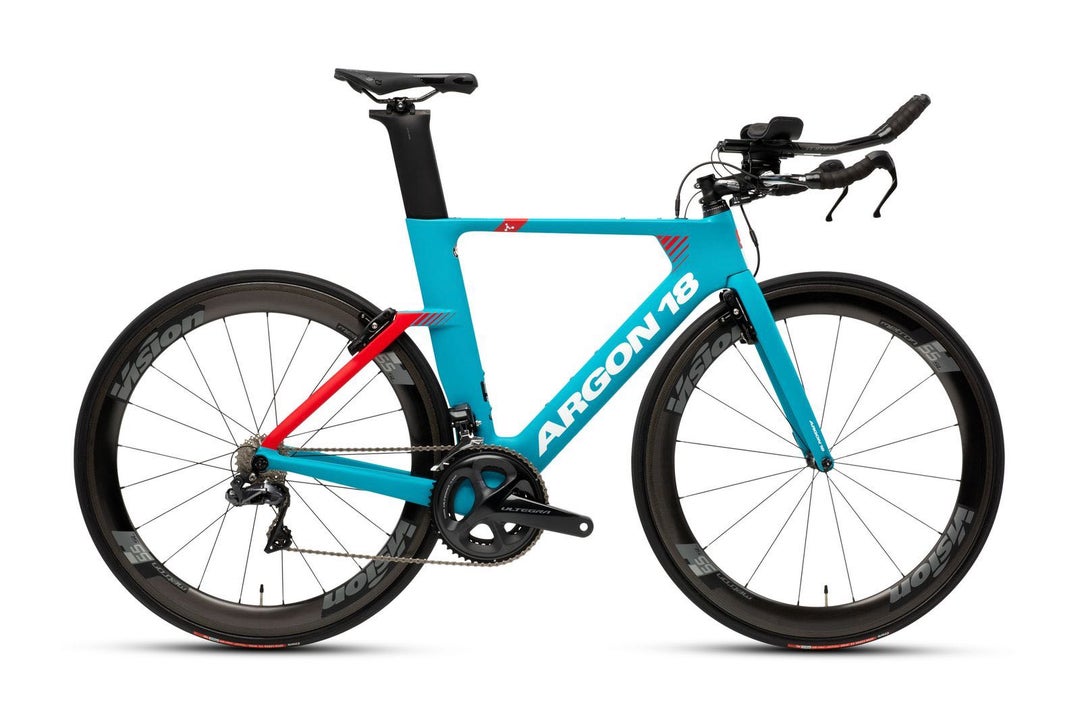 $2,500, Argon18bike.com
Build – Shimano 105/Ultegra mix (Ultegra Di2 pictured)
Why it's one of the best triathlon bikes: Great buy, ready-to-race, sharp aero lines
Argon has really dug deep to offer a sleek, aero carbon-framed bike with this build at this price. There's no skimping on components, wheels, bars, etc. here. Nice looks aside, there are plenty of high-end aero features on this bike that are lifted from Argon's more pricey steeds: A hidden front brake and a lowered seatstay make for some very clean air between your knees. This is also a bike that can be set up with a higher position, though sizing may have to be adjusted if you want to get über-low.
Best Triathlon Bikes for Under $2,500: Felt B14
$2,100, Feltbicycles.com
Build – Shimano Ultegra mix
Why it's one of the best triathlon bikes: Comfy, great value, room to grow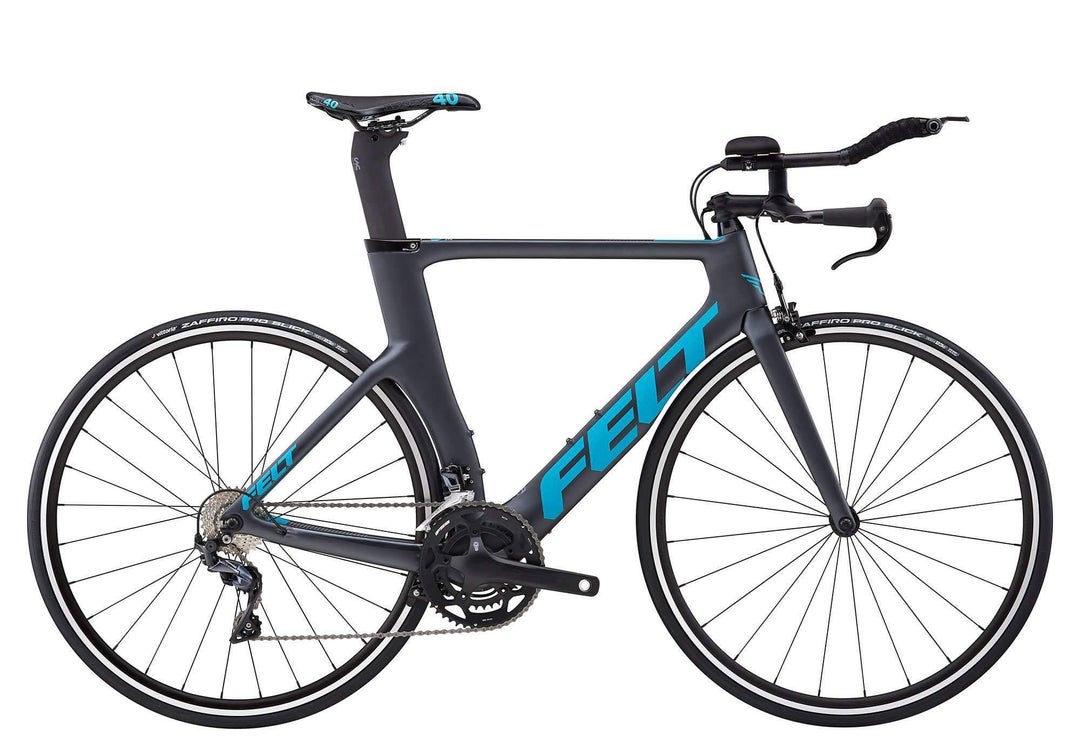 While there's nothing particularly flashy about the B14, sometimes the best tri bike is something with excellent components for the price and a very comfortable carbon frame with lots of position flexibility is what you're looking for. The B14 will likely go through an overhaul in 2020, but this year's version is the best tri bike for someone who wants to go long, needs a higher position, or just understands the importance of coming off the bike fresh. The mix of Ultegra and "other things" checks the important-component boxes and lets some of the more minor stuff go for the sake of keeping this bike at an excellent value. With plenty of space for upgrades later, this is a killer long-course slayer.
Best Triathlon Bikes for Under $2,500: Fuji Norcom Straight 2.3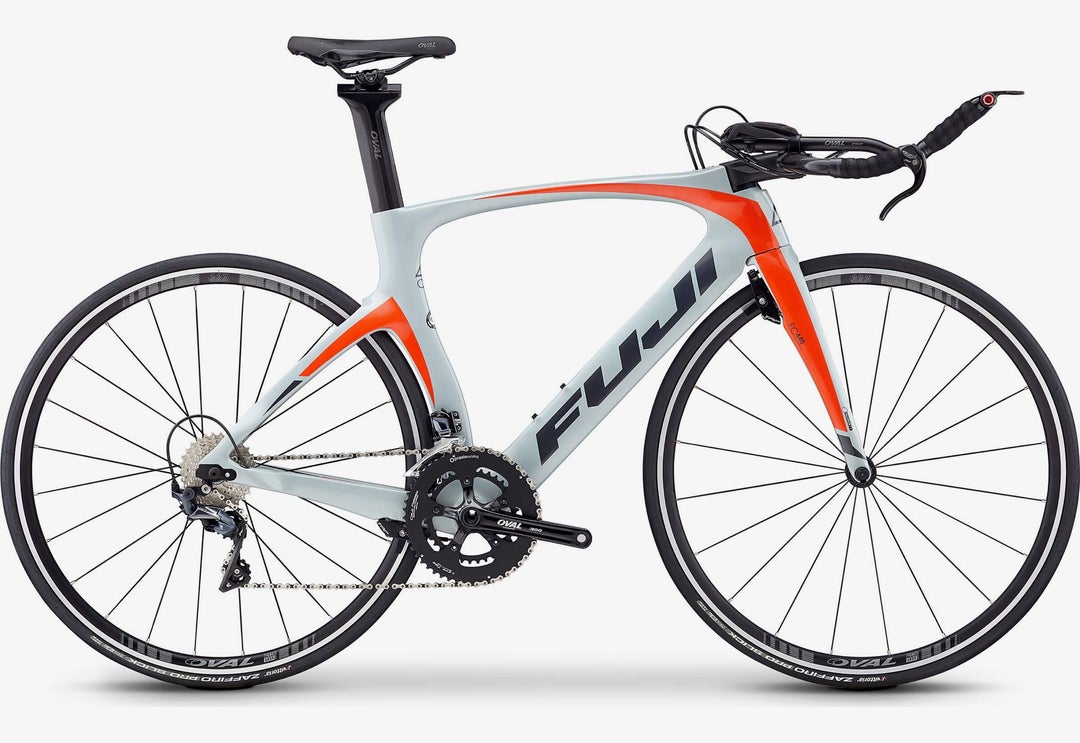 $2,500, Fujibikes.com
Build – Shimano 105 mix
Why it's one of the best triathlon bikes: Aggressive carbon bargain, point-and-shoot bike
For one of the more race-ready options, the Norcom Straight 2.3 has a super aggressive, deep-aero carbon frame that can be made to go dangerously fast on short-course or heavily adjusted for a more relaxed fit. While the components are more mix than 105, the value in this bike comes in the aero setup. With both brakes shrouded from the wind and a very clean aero profile, this is a bike that has lots of room to move up in terms of components, but it's also a frame that will last until a beginner becomes advanced. My pick for a short-course (Olympic/sprint) killer, the Straight needs some modifications to be more long-course friendly, but don't let that deter you from a super fast frameset.