Ask Chris: What's The Hottest New Gear In Kona?
We get first looks at brand new tri gear from the Hawaii Ironman World Championships.
Heading out the door? Read this article on the new Outside+ app available now on iOS devices for members! Download the app.
Recently, Kona week has become a time for tri brands to release new products—after a few years of gear that wasn't necessarily earth-shattering, a few multisport mainstays are ready to finally make some changes to their product lines: We look at an exciting new helmet from Rudy Project, Zoot's re-entry back into shoes, two updated bikes from Argon, and some new swim stuff from wetsuit pioneers who had stepped out of the water for a few years, Quintana Roo.
Rudy Project The Wing
While it might not sound new (thanks Rudy for the lazy naming!), the latest version of their popular wing is actually a massive departure from an aero helmet that nearly defined the Italian brand for triathletes. Replacing the five-year-old Wing, this slick helmet is more in line with what brands have been doing with wheel and frame (and helmet shapes) in the last few years. Rudy Project says their new truncated tail design is beneficial to a greater number of riders who prefer a greater number of aero positions. Getting super super low? This'll work. Have back issues or looking to open your hips so you need to ride high? This'll work too.
The new Wing also features a magnetically-attached visor that can not only be removed, but also stored (temporarily) in the "open" position when you're cruising at low speeds in and out of transition. You'll also find magnets in the removable center vent, allowing it to be stored while open.
One of the biggest and most obvious changes in this new Wing is the absence of the side "cheek guards" that Rudy's helmet had become famous for. While the wings were semi-iconic, they also made the helmet tough to put on in a hurry and restricted a good amount of the field of vision. The new Wing gives a HUGE amount of space for the rider to look around.
With limited availability in Kona and a few more CPSC models available in November, expect a full release of the new Wing in February. The non-CPSC version weighs in at 310g without a visor, so expect the CPSC version to add about 20-30 grams.
$400, Rudyprojectna.com
Zoot Ultra TT Running Shoe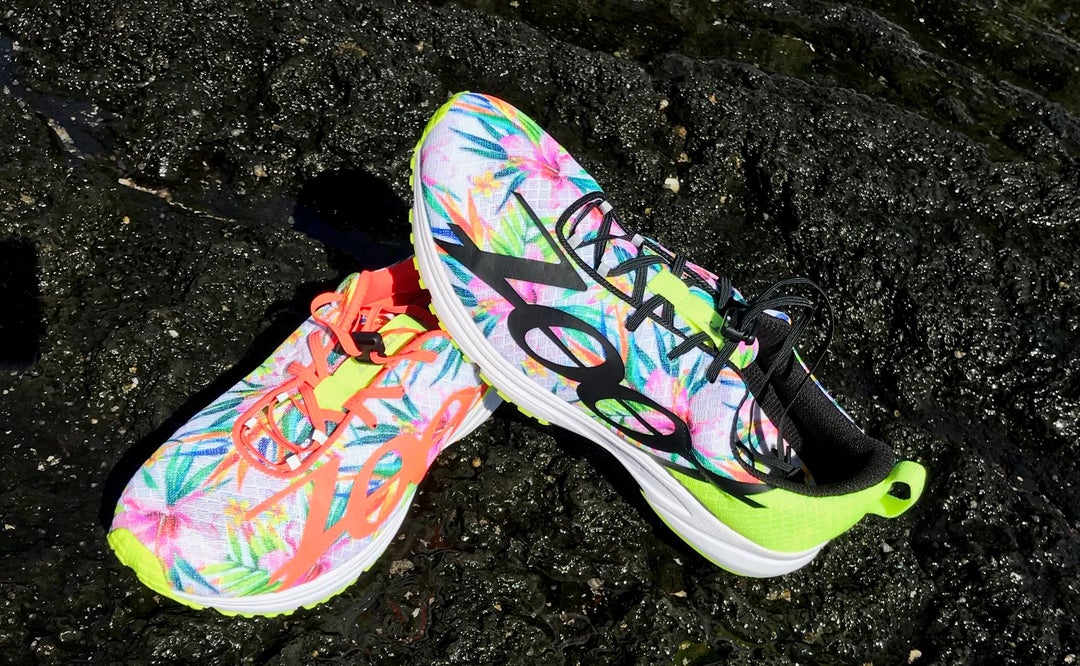 2019 has been the year of tried-and-true tri brands finally getting back to their roots by releasing the things they did well. Though Zoot has been absent from the shoe game for a while, they tapped Danny Abshire (of Newton fame) to help out with a new re-introduction of their Ultra TT. Lack of creative naming aside, expect triathlete-focused bells and whistles like huge water drainage holes (think: pouring water on your head, squishing along, and blisters), built-in quick-pull laces, and a midsole that's been designed to help with quick turnover out of T2. Available in super limited quantities on the big island this week, look for a wider release and pre-sale shoes to ship in November.
Available in men's and women's – 3mm drop, 7.5 oz (size 9),
$135, Zootsports.com
Argon E-117 Tri Disc and E-118 Tri+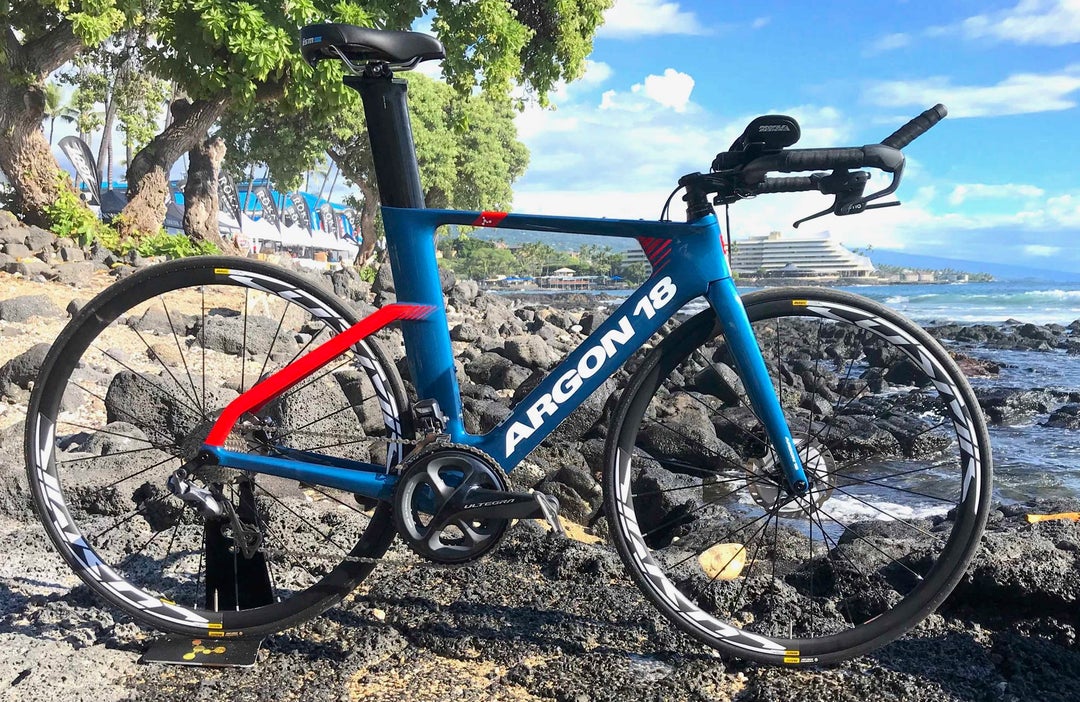 With a new addition into the growing world of disc-only tri bikes, Argon's new E-117 Tri Disc is a mid- to entry-level offering that gives triathletes another option when looking to go disc (as seems to be the trend). Right at $3,000 for the Ultegra mechanical, this is a fantastic choice for someone who wants to step into a dedicated tri bike with disc while keeping the option open to upgrade later. Argon's bikes are known to be agile, nimble, and super well-handling—and the E-117 Tri Disc appears to follow that lineage.
Some of Argon's upper-end offerings have notoriously been super tight and almost twitchy. Interestingly, Argon says the new E-118 Tri+ is lower, more aggressive, and more compact than the previous version—something we saw on Heather Jackson's custom Kona version in a head-to-head comparison versus her old model. This is good news for those who like to get low, but not encouraging for those who want to ride high or long and have been waiting to get into an upper-end Argon. Regardless, both introduce some much-needed variety into the tri bike universe.
E-117 Tri Disc – Ultegra/105 Mechanical Mix: $3,000; Ultegra Di2: $5,700
E-118 Tri+ – Ultegra Di2: $8,500; Frameset: $5,200
Quintana Roo HYDROfive and Secret Unnamed Skin Suit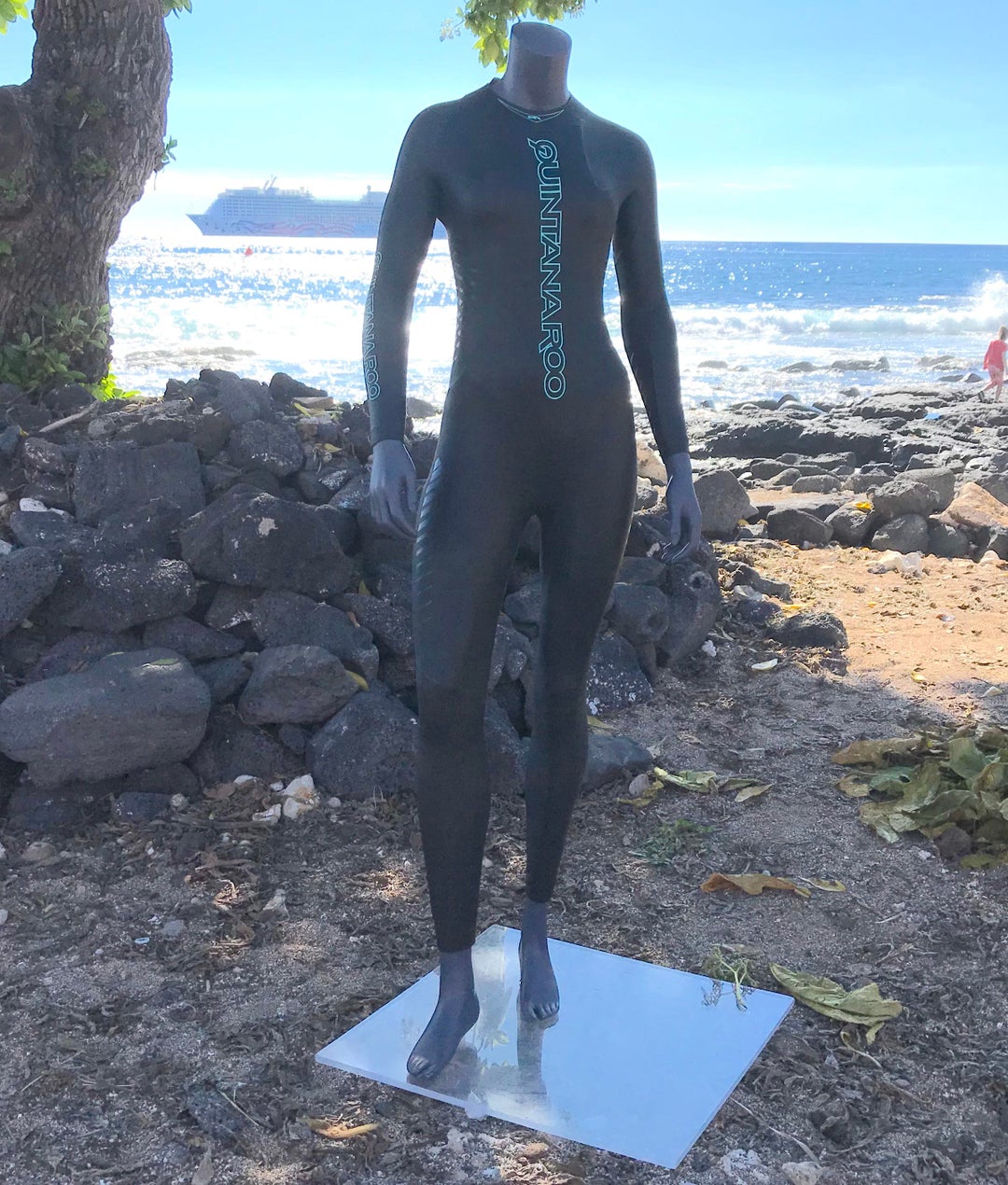 First, a little bit of a history lesson: Over 30 years ago, Quintana Roo entered the world as a company that literally invented the triathlon wetsuit. Though most people recognize QR as a bike brand, its history is firmly rooted in neoprene. Absent from the wetsuit game for the last few years, Quintana Roo finally returned this year with the release of their $800 HYDROsix wetsuit. While it's a little strange that their first re-entry into the wetsuit world would be such a high-end offering, they've met fans at least halfway with the release of the HYDROfive. Costing $480 and available now, the mid-range wetsuit has the same cut and many of the same features as the HYDROsix, but with fewer panels of super flexy (and more expensive) neoprene. Without getting into the nitty gritty too much, this is a wetsuit that is a little more aligned with what QR used to offer. Also, they're (wisely) knocking down the price of the HYDROsix to $600—giving triathletes a lot more money to spend on race entry fees.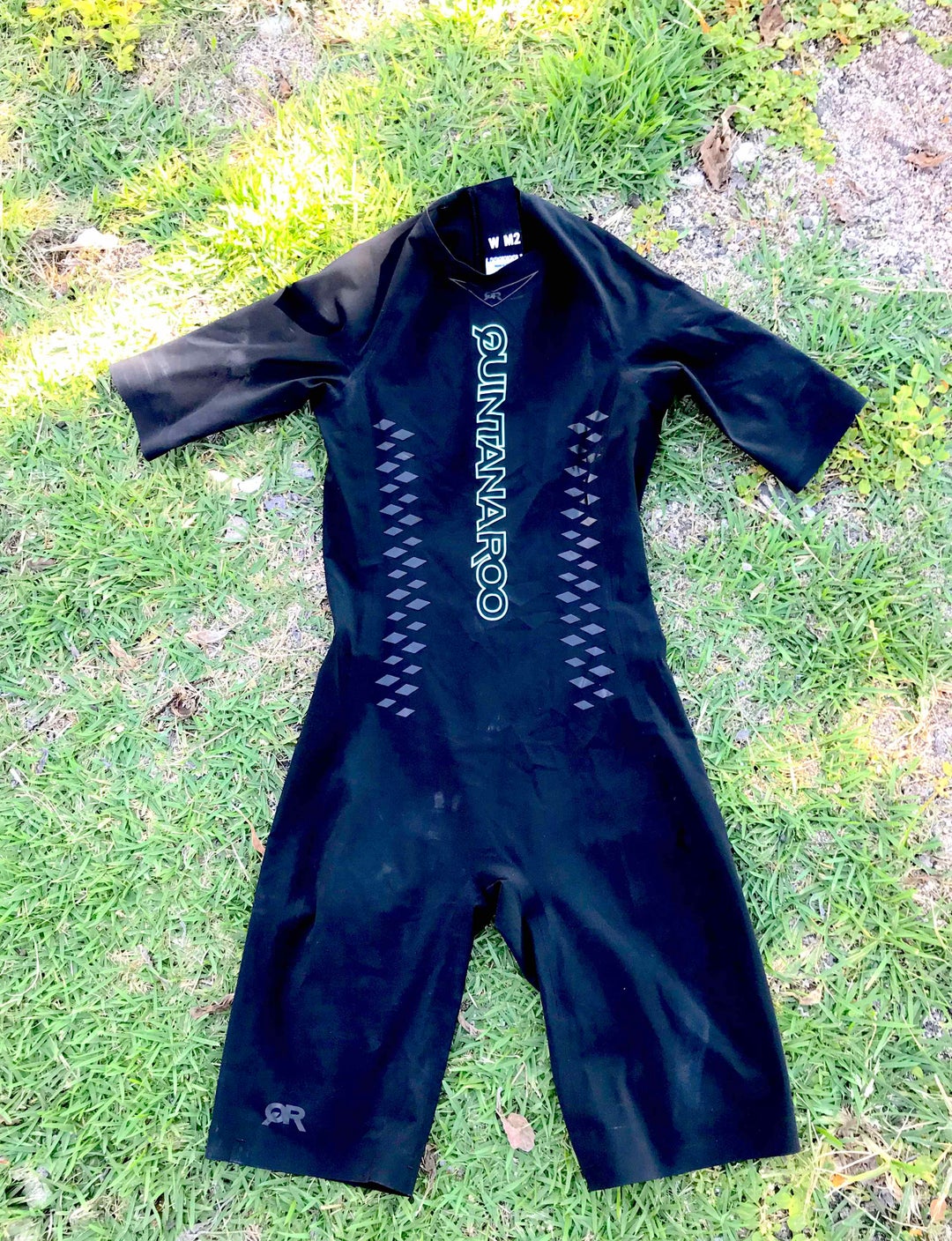 The most interesting thing we saw this week was a super secret sneak peek at a QR swim skin. Though details were sparse (no name, no price), the swim skin is important because it not only shows QR's recommitment to swimming in tri, but it's also the first time they've ever released something like this. Expect to see only two athletes wearing the suit on Saturday, with a likely wider release in December.
HYDROfive – $480
HYDROsix – $800, $600
Unnamed Swimskin – $???