15 Must-Haves: Essential Beginner Tri Gear
A look at 15 basic (but essential) gear pieces you'll need for your first triathlon.
Heading out the door? Read this article on the new Outside+ app available now on iOS devices for members! Download the app.
The sport of triathlon has three simple disciplines—you swim, you bike, you run. But you need a few key pieces of equipment to get yourself from the start line along the water's edge to the finish line. And despite what you see at races–all the lightweight this and carbon fiber that—you don't have to break the bank to get from point A to point B. We've compiled a list of the absolute essential triathlon gear for beginners – everything you really need need to be ready for training and race day.
Looking for more beginner triathlon advice? Check our free guide to your first friathlon to get started with training for your big day.
Bike
Yes, it's hard (near impossible) to do a triathlon without a bike. What kind do you need? If you're just getting into the sport and doing your local sprint race, it can be your beach cruiser or mountain bike. If you're diving in with an Olympic-distance race, we think Dad's old 10-speed will do the trick. If the tri bug bites you, then you can start thinking about getting a more appropriate bike, maybe with clip-on aerobars and then eventually upgrade to a specialized triathlon bike. But for now, any bike will do. Be sure to take it to your local shop to be sure everything's tight and safe—the tires are aired up, the chain is lubed (nothing like hearing squeak squeak squeak for 10 miles), and the bolts are all tightened. Don't worry about feeling fast just yet—that'll come later.
RELATED: Road Bike vs. Tri Bike: What's The Difference?
Bike shorts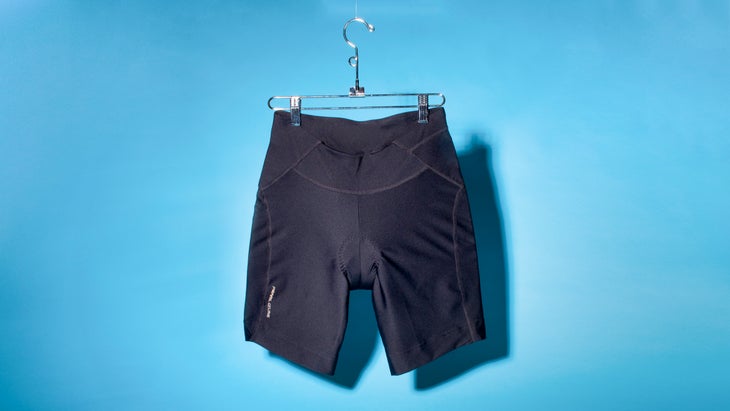 You might be tempted to race and train in running or general gym shorts, but here's a secret: No one ever regrets getting skin tight cycling shorts with a padded under-region. Yeah, it might feel funny to have that diapery-feeling pad under you when pulling on cycling shorts. But that pad—or chamois—serves a purpose. Aside from padding, it's made of special microfibers that not only move with the skin but move smoothly against the skin, preventing chafing. The cotton of your tighty whities may seem fine, but cotton actually abrades the skin. A basic bike short for training will make your bike-riding experience much more enjoyable, and it's not a matter of if, but when you finally get a pair.
RELATED: How to Find the Right Bike Shorts for You
Flat kit bag
Gotta have this one (and know how to use the goods within). Installed underneath your saddle, this little bag should be stocked with the essentials should you experience a flat tire, including a mini-pump, a tube, and tire levers. Check with your local shop to see if it offers seminars on how to change a flat. Because the best flat kit in the world won't do a thing if you don't know how to use it.
RELATED: It's Time to Learn to Fix a Flat Tire
Helmet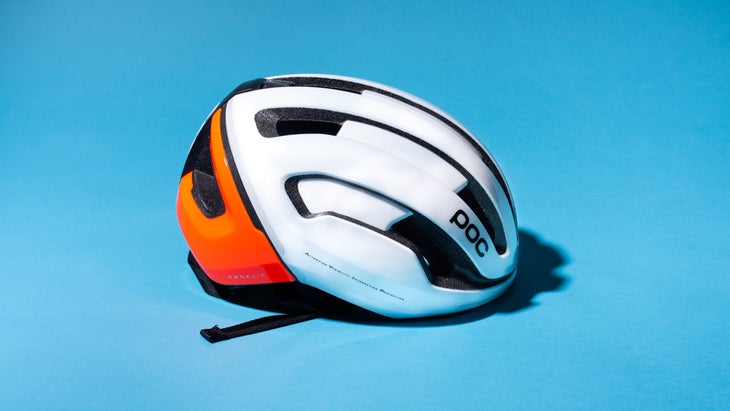 No, you don't need an aero helmet. And you don't need a $225 one with vented channels and carbon fiber structure. A $75 brain bucket will protect your head just as well as the expensive ones. Just be sure to get it from your local bike shop, which generally carries brands that have passed standardized testing for safety. Don't buy a used helmet, as you can never be sure if it's been in a crash (if a helmet has been in any crash, it's basically trashed). Bell, Giro, and Specialized are among the top names in the category.
RELATED: This Season's Best Triathlon Cycling Helmets
Goggles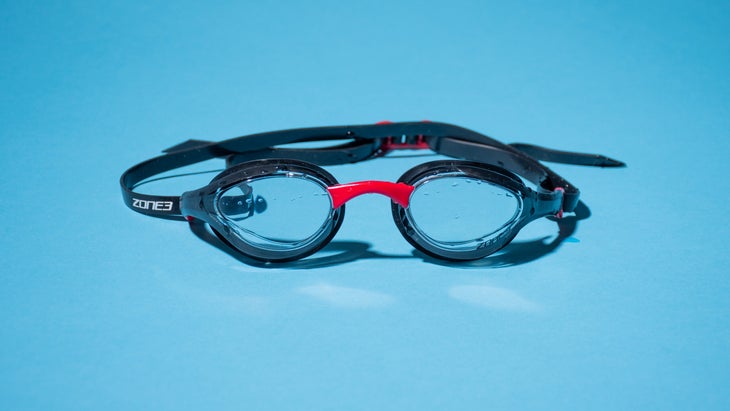 We recommend getting two pairs of swim goggles—one clear or light tint (for swimming at indoor pools and race day under cloudy conditions), and a smoke-tinted pair that act like sunglasses on days when the sun in your eyes can make sighting the turn buoys not he swim course during the race a real challenge. Try them out in the store to be sure they fit. Some beginners find the mask style of goggles less claustrophobic than traditional goggles.
RELATED: Ask A Gear Guru: Which Type of Goggles Should I Wear Today?
Watch
After your first triathlon, you'll want to pick up a little digital Timex to compare your times from that first event and see how you've progressed. You'll also need a watch to help manage your training and workouts. A simple sport watch should offer split timing, allowing you to split up and separate your swim, bike and run times as components of your overall time. If you want to upgrade to a high-tech version with things like heart rate, GPS, and more, check out our roundup of The Best Triathlon Smartwatches.
Race belt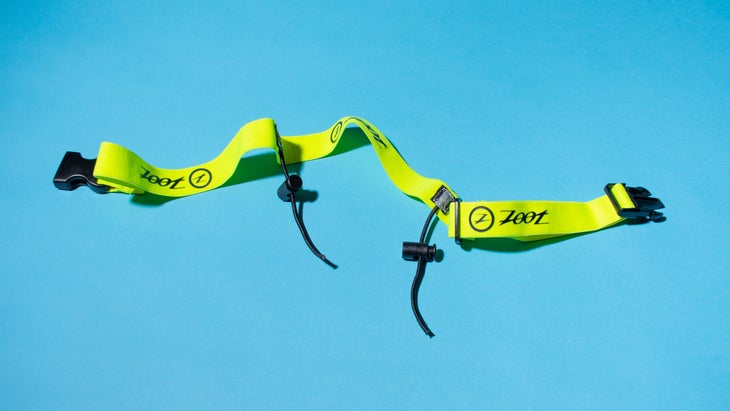 Clip your required, race-supplied race number onto this elastic belt, and strap it on once you're headed onto the bike, turning it behind you so officials can track you. Otherwise, you'll have to waste precious time in transition pinning it on, or worse, wearing it during the swim (that's a no-no). Once done with the bike and headed onto the run, turn the belt around so your race number faces forward, and smile for the cameras—the photogs can now identify who you are.
Wetsuit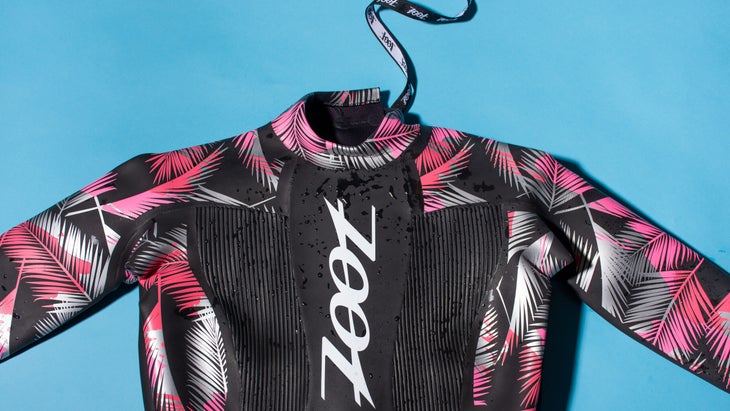 This is one you want to be sure to test well before race day so you can get used to it—but also something that's not totally required if the water is warm enough. A good rule of thumb is if the water is under 72 degrees F, you'll probably want a wetsuit. There's an inherent tightness that might feel odd at first, but that should go away the moment you get in the water. A swimming wetsuit also acts like a full-body floatie, helping you stay level on the water (and faster).
RELATED: The Best Triathlon Wetsuits
Sunglasses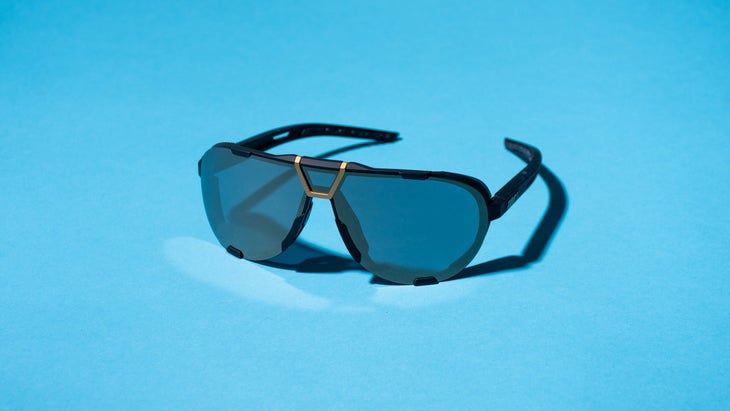 On the bike and run, a basic pair of sport sunglasses, which can start in price at $45 or even lower, are invaluable. Wind, bugs, raindrops, an errant squirt of energy drink from your bottle are all thwarted by your peeper keepers. (And, oh yeah, they're great at knocking down sun glare, too.)
Running shoes
Don't use a pair of gym or casual "athleisure" shoes; get a pair of dedicated running shoes. It's easy to find discounted models from previous years online.
RELATED: Ask A Gear Guru: How Long Do Running Shoes Last?
Running hat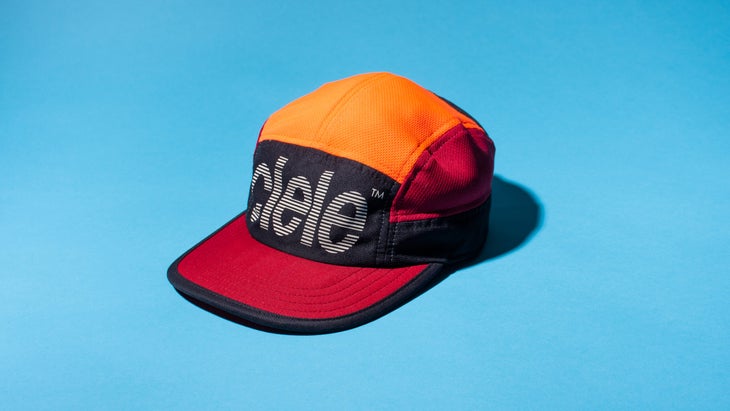 We're out under the sun enough in races, let alone in training. Protecting your pate from the sun is important—as is the benefit of keeping the sun out of your eyes.
Tri suit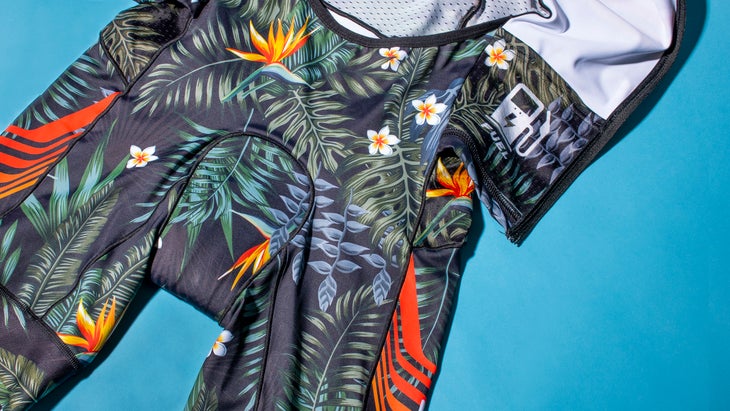 The idea of triathlon is to get from start to finish in the least amount of time, and changing from bike shorts into running shorts eats up that time, so using a tri kit allows you to wear the same outfit from start to finish. Comprising of quick-drying fabric and a small chamois to make the bike ride more comfortable, they'll help you get from swim to bike to run much more swiftly. Not sure how the one-outfit-for-three-sports situation works out? Check out this helpful guide: What Do I Wear to My First Triathlon?
Transition towel or mat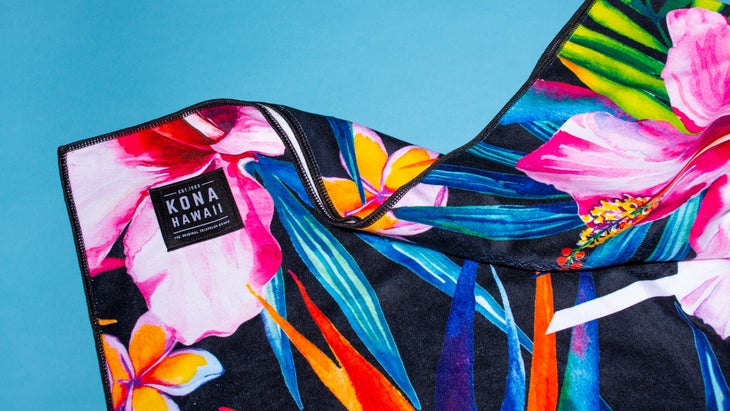 This is a simple one: A towel or mat serves as a visual marker of where your bike is once out of the water (many triathletes get towels that look as crazy as possible to make finding that spot even easier). It's also a clean, dry place to stand while taking off your wetsuit or putting on your run shoes. You don't need to splurge on something marketed to triathletes, however – any old towel you have in your closet will do.
RELATED: Your Step-By-Step Guide to Triathlon Transitions
Water bottle
Gotta have something to sip on the bike, especially if you have a favorite energy drink, right? You can even take it out onto the run if so inclined. If you're looking for more on what to eat during your first triathlon, we've got a guide explaining exactly that.
Wetsuit lubricant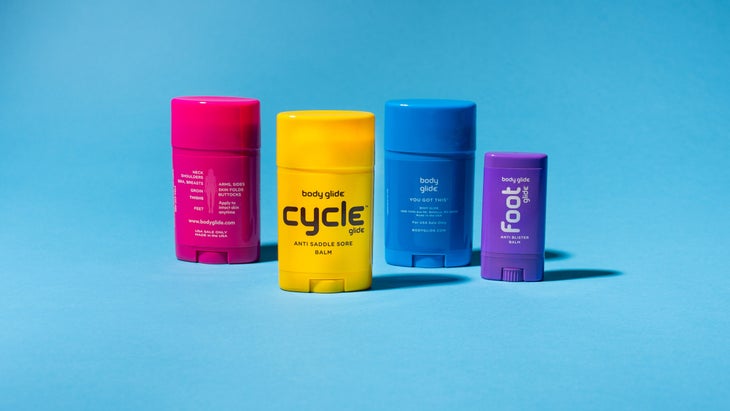 The constant movement of the neck while swimming often creates a friction rub on the skin. Products like Bodyglide or TriSlide knock down that friction, reducing the likelihood of the dreaded wetsuit hickey. Also, even the best bike/tri shorts can sometimes cause chafing in certain situations—an ounce of prevention is worth a pound of cure.
RELATED: We Gave A Total Newbie $600 (And Six Weeks) For His First Triathlon