Last Weekend Now: Ironman Frankfurt, ITU Montreal, Plus a Rapid-Fire Recap
Last weekend in triathlon: A scary moment for a top triathlete, big performances in Europe, and exciting finishes in Montreal.
Heading out the door? Read this article on the new Outside+ app available now on iOS devices for members! Download the app.
I had a bit of a panic attack when I woke up and checked Twitter on Sunday morning. And no, it wasn't because I realized that I'd tweeted something uncouth after a few adult sodas on Saturday night (which I've been known to do). What had me unnerved yesterday morning was seeing all the "thoughts and prayers" messages being sent to @sgroffy (Sarah True). I immediately assumed the worst, because that's what the internet does to you these days. I've only hung out with Sarah once, but she brought me really good doughnuts, and the thought of losing someone who once brought me really good doughnuts had me in tears.
Luckily she was fine—relatively speaking—and had merely passed out less than one kilometer away from what would've been the biggest win of her career at the Ironman European Championship in Frankfurt. I'm sure it was a ghastly sight to those watching live and the spectators it happened in front of, but I lacked such bewilderment. She is just one of those athletes who can push herself to the brink of unconsciousness on a somewhat regular basis, and this time she pushed past it. Anyone who saw her fourth-place finish in Kona last year or has seen her post-race at an ITU event knows exactly what I'm talking about.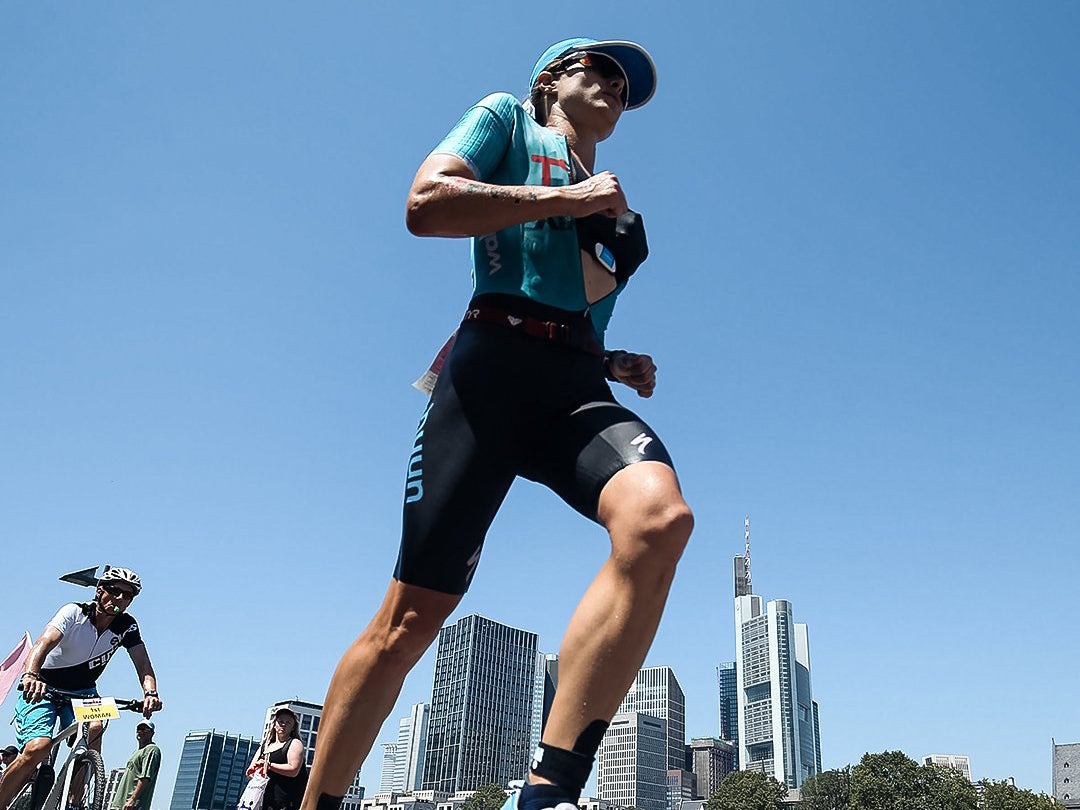 I texted her after I received word she was A-OK, mostly because I was curious about what it's like to exercise to the point of unconsciousness. If my toe starts to hurt at the start of a ride, I usually turn around and order a pizza. Here's what she had to say about those final moments:
"The last thing I remember was that I started to shift into autopilot and lose some motor control. I knew I was close to the finish and that I had a lead. I don't really remember the last few kilometers before that, or passing the final aid station. I was beyond the point of making any rational decisions. If I could have, I would've stopped at the aid station and just walked or jogged to the finish."
Now let's talk about some of the women and men who remained conscious throughout all 140.6 miles…
Ironman Frankfurt
The biggest beneficiary of True's blackout was Skye Moench, and I'd be lying if I said I didn't have to Google her when I saw that she was the new Ironman European Champion and someone we should probably pay attention to leading into Kona. You get a "This site can't be reached" message when you click on her official website, but hopefully she can pay her GoDaddy fees with part of the 30 grand she raked in this weekend.
The gaps in the women's finishing times are proof of how brutal the conditions were in Germany—and throughout Europe—this weekend. Once True was removed by medical personal, it was a full nine minutes before Moench assumed the lead and went on to have her career-defining moment. It was more than 10 minutes until Switzerland's Imogen Simmonds came to the finish to claim second, and another 11 minutes until Canadian Jen Annett crossed the line in third. It was a true war of attrition, and a great test for all three women, who have now punched their tickets to Kona.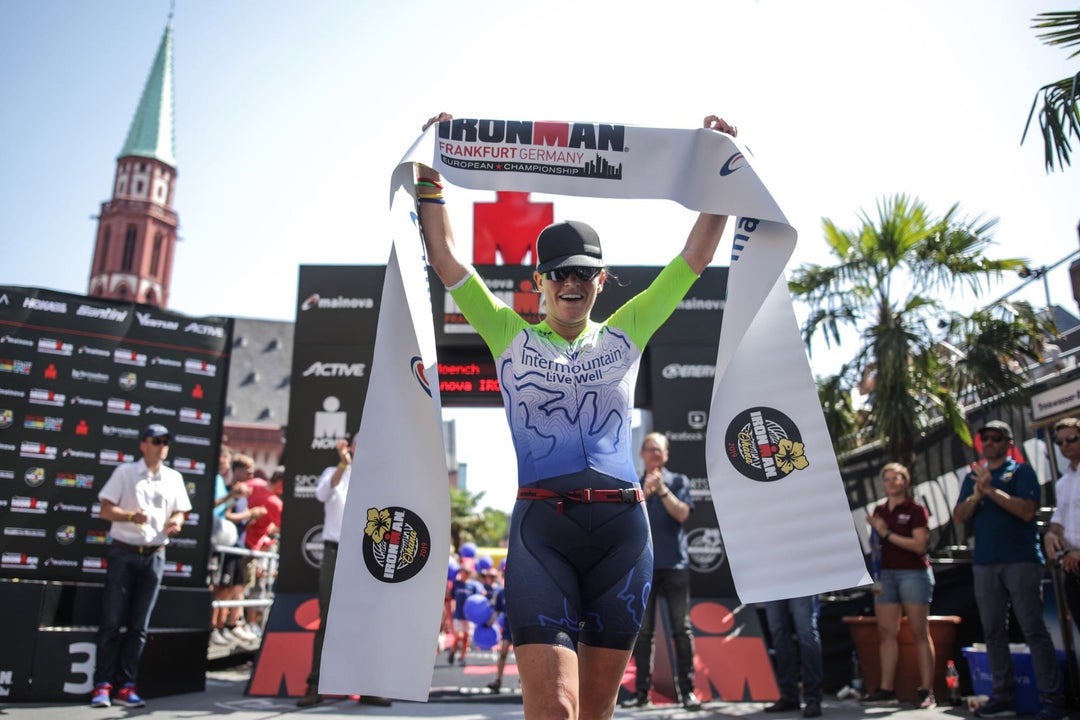 There was no need to Google the winner of the men's race, because it was none other than the greatest triathlete of all time in Jan Frodeno, who has finally proven that the sacral fracture that sidelined him from Kona last year was just a speed bump and not a road block. He finished four minutes under the eight-hour mark in 100-degree heat, so yeah, Frodo is back and he'll be the co-favorite with Patrick Lange in Hawaii this year.
Right behind those two on the list of favorites will be fellow German Sebastian Kienle, who made a surprising re-pass of Frodo near the midway point of the marathon. He ultimately finished four minutes behind his friend and countryman, and then the two had to wait more than 17 minutes to find out that Franz Loeschke (from—you guessed it—Germany) would be joining them on the podium. Lange was also in attendance, but merely to validate his automatic qualification for Kona, and finished all the way back in 11th. He's never been one to push himself too hard during the summer and that seems to work out pretty well for him in the fall.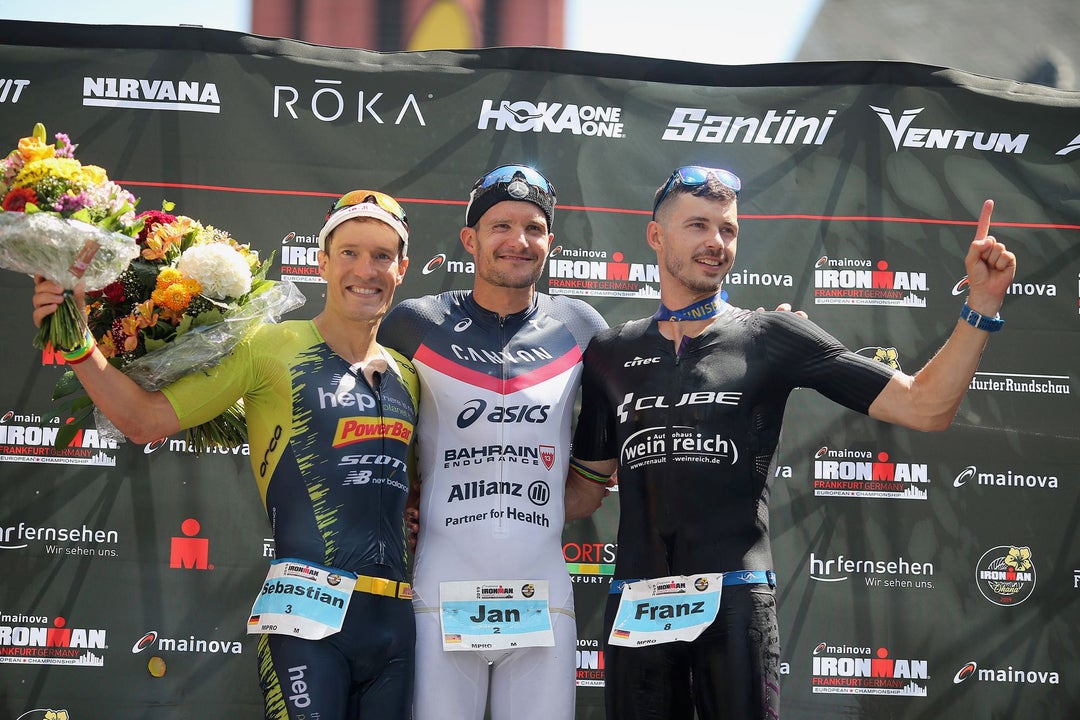 The tactics between the three German favorites in Kona—Lange, Frodeno, and Kienle—should be interesting come October. Kienle is still getting faster on the run, and he'll have two very strong uberbikers in Cam Wurf and Andrew Starykowicz to key off of on the bike. If those two can help blow up the packs and give Kienle a five-minute cushion at the start of the marathon, I'd expect some late-kilometer fireworks (and another German podium sweep).
ITU WTS Montreal
Ah, Montreal: The most beautiful city in North America, and perhaps the most European city outside of Europe. At least people keep telling me that. I've never been, and it bothers me because it's the one city I haven't been to that I'd most like to visit. If it's anything like my favorite Canadian cities—Vancouver, Toronto, and Calgary—I'm sure I'll fall in love because Canada is better than America at everything except women's soccer and triathlon.
Speaking of women's triathlon, the U.S. is looking like it'll head into another Olympics as the gold-medal favorite thanks to the absolute dominance of Katie Zaferes this season. She's proven she can win by breaking away with the stronger riders, and she showed this weekend that she has the best finishing kick in the world right now. That combination will make her very hard to beat in Tokyo next summer. On Saturday, Zaferes waited like a crafty veteran until the final 300 meters, where she unleashed a devastating blow to rivals Georgia Taylor-Brown and Jessica Learmouth (both from Great Britain). Her lead went from one meter to 20 meters in the blink of an eye, and she now holds a massive cushion in the World Triathlon Series standings. If she hangs on through the final three races, she'll finally nab that first ITU world title that narrowly escaped her last year.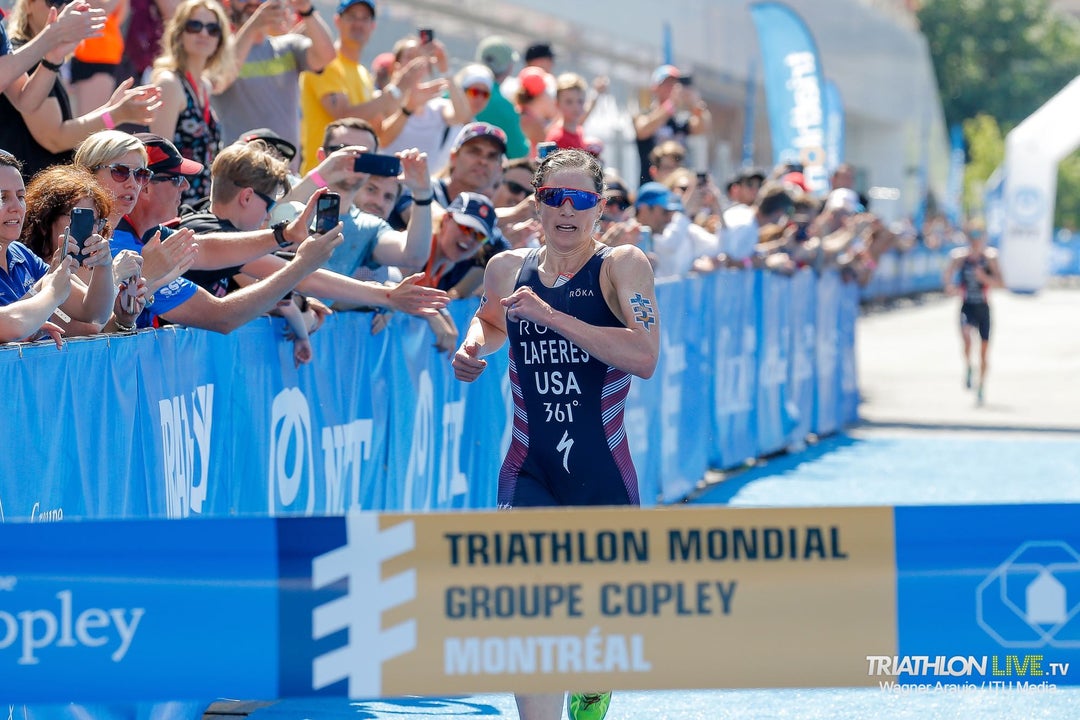 The big surprise of the weekend came in the men's race, where Belgian Jelle Geens sprinted to the first major title of his career. I'd be lying if I said I knew who he is or how to pronounce his name. The 26-year-old has made a big leap forward this year, finishing third at the European Championship in June and 14th a week later at WTS Leeds. The pouring rain seemed to suit Geens, who out-sprinted 14-time WTS champion Mario Mola of Spain for the biggest moment of his young career. The race for the men's world title remains completely up in the air, with Fernando Alarza (ESP), Vincent Luis (FRA), and Javier Gomez (ESP) all bunched at the top of the series standings. Gomez finished ninth on Saturday.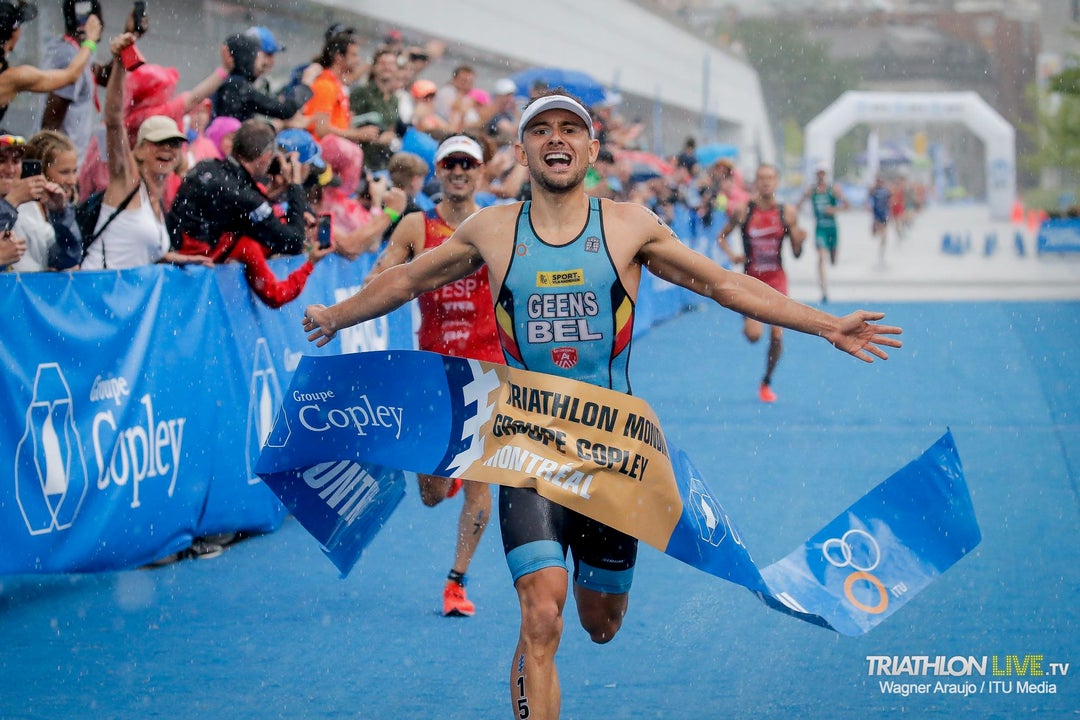 Rapid-Fire Recap
Nothing makes me happier than Heather Jackson and Andrew Starykowicz winning races on the same day. Jackson held off a hard-charging Mirinda Carfrae to break the tape at Ironman 70.3 Coeur d'Alene, while Starkyowicz—who's cut back on the racing this summer thanks to the arrival of baby number three—unleashed a 1:56 bike split to top Joe Gambles at Ironman 70.3 Steelhead.
With temperatures soaring into triple digits, race organizers trimmed the course at Ironman France to a normal swim, 152K bike, and 30K run. I have no idea how they came to these seemingly arbitrary distances. Nonetheless, it was great to see James Cunnama return to top form after a few up and down seasons. He took the win by more than seven minutes, while Carrie Lester's swim turned out to be the difference in winning the women's race.