Julie Dibens To Miss 2012 Summer Season Following Surgeries
A foot operation on an injury she's had since 2004 that forced her out of Kona coupled with a knee surgery to sideline Dibens for 6 months.
Heading out the door? Read this article on the new Outside+ app available now on iOS devices for members! Download the app.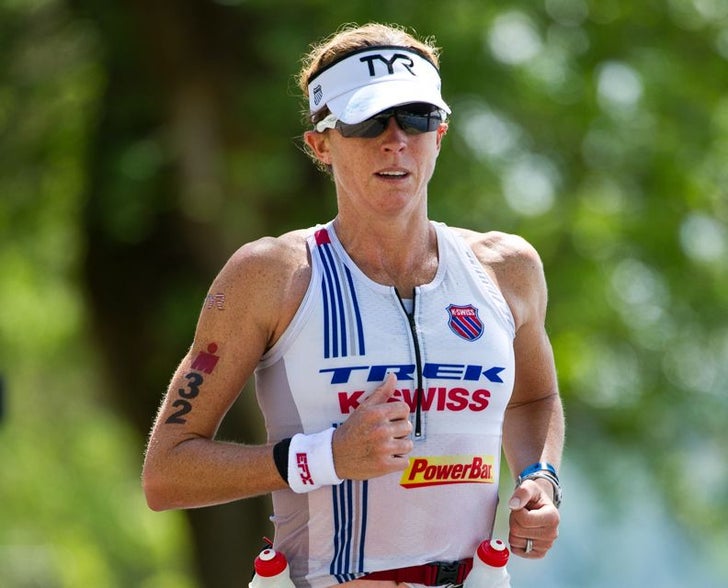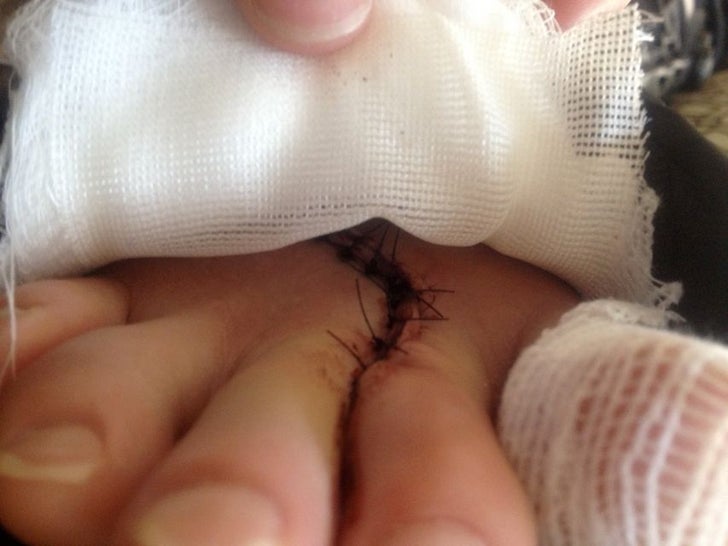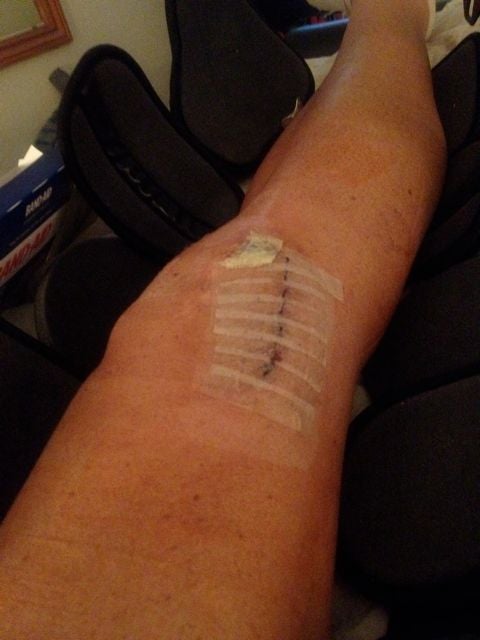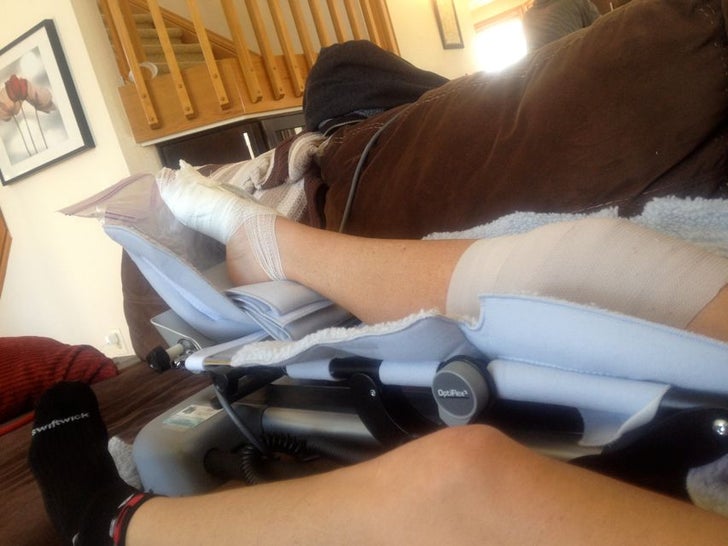 Four-time world champion Julie Dibens recently underwent a new surgical procedure to correct the foot injury that forced her to drop out of the Ironman World Championship last October. It has bothered her since 2004. While under the knife, her knee was also operated on and she will be out from racing for the next 6 months while recovering from the procedures.
Triathlete.com: What happened with your foot and knee?
JD: I got back from the Abu Dhabi [International Triathlon, where Dibens served as race ambassador] then the next morning got in a car and drove to Boise, ID to meet this foot specialist Dr. Mike Coughlin. He pretty much said he doubted I was ever going to be able to run pain free without surgery so I went through the procedure that he was recommending. Things kind of went really quickly after that. We came back [to Boulder] from Boise on a Wednesday and on that Saturday I got a phone call saying they could fit me in that Monday. I pretty much decided after talking to him that I wanted to take the risk and try and get it to a level where it could function like a normal foot rather than just trying to get by. I also needed to figure out if I wanted to have knee surgery at the same time. I've had knee problems for about 6 weeks. I had an MRI that showed a little bit of damage, not too much damage, but it seemed like the perfect time to get that taken care of. They managed to coordinate it with two different doctors to do it straight away to save me from going through the whole scenario twice. The foot guy, Dr. Coughlin, when I talked to him afterwards, said it's a pretty complex surgery. There are only three guys in the world that currently do what he's done and they've only been doing it for about 3 months. He said he's done about 25 or 30 of them, so that's why we went to Boise, to see him.
The foot went really well, he said it couldn't have gone better. The knee, they ended up finding a lot more damage than they anticipated from the MRI, so that was a little bit more complex. They ended up doing and allograft, which is where they take cartilage out of a cadaver and transplant it in my knee to try and get it to regrow and form. There are quite a lot of details they told me about the knee that we didn't know about. The knee went well, but there was a lot more [damage] than anticipated so it will delay the return back to full fitness a little bit. All the signs are positive afterwards. I just need to get through the rehab now.
Triathlete.com: Did the foot specialist confirm your diagnosis from before or did he find something different?
JD: He confirmed it. Just within the last 4 or 5 months he and the 2 [other] guys that do this surgery have just discovered, he described it as a bit of a medical breakthrough in the foot area and how important the plantar plate is, which is a tiny little ligament that holds the toe in place and gives the toe a lot of its support and stability. They just last summer got a chance to work on twelve cadavers of people with problems similar to mine, which is unheard of to have that much time to work on feet with this kind of problem. Through that time they really learned a lot and how important this plantar plate is and they developed a way to surgically operate by going through the top of the foot rather than through the bottom. When you go through the bottom you end up with myriad other issues afterwards. One of them being scar tissue on the bottom of the foot that can give you pain, so you really don't want to go through the bottom of the foot. So they developed a way to go through the top, and that's why I went to this guy. In a way I think it's a blessing in disguise. If I had gone to him in October right after Kona when I thought I needed to have surgery, he wouldn't have been able to do the operation that he's done now because they were still working through the logistics [of the procedure].
Triathlete.com: What was the diagnosis of your knee injury?
JD: I had a lateral release of my IT band back in 2001 and when I took the 8 weeks off after Kona I found that my knee cap was tracking really badly like it was back in 2001, and I think that from taking time off everything stopped working and my VMOs stopped firing. Initially they were just going to go in for a little cartilage damage they could see on the lateral condyle of my femur and they were slightly concerned that was going to be more than they could see. When they were actually in there they could see that the cartilage was worn down to the bone. The kneecap had been rubbing on the lateral condyle because it was being pulled across to the outside of the knee so badly. And what made things worse was, basically when you're born your patella is in pieces and as you grow older it fuses together, but mine never fully fused together and I had a small part of my knee cap that was off to the lateral side of the kneecap just floating. It wasn't attached to the rest of it, and they believe it was rubbing into my femur and causing all the damage. They ended up taking that part of the kneecap out. It's pretty impressive. It's about 2 centimeters by 2 centimeters, so it's fairly substantial. I find it kind of interesting because I had knee pain but it was never that bad and that's why they were surprised when they went in there to see the damage. But with the foot pain I was having, you focus on whatever is worse and you kind of forget anything else, and I've noticed that in the rehab from the surgery. There are times when my foot hurts and there are times when the knee does. Whichever one hurts more, I forget that the other one is even bothering me. So I think I've had this foot problem for so long that I've been negligent of any other issue that I've had.
Dr. Jeff Shilt did the knee and coordinated [the surgery]. He's a triathlete, Ironman athlete. He's the one who instigated it all. He's been fantastic. He just has that real insider knowledge from the insider perspective, whereas the foot guy, he's never done this kind of operation on an athlete so there's still a few unknowns in that regard and he doesn't really get the endurance side of it. I think it's really important for me to have Dr. Shilt there making sure that Dr. Coughlin understood the demands that I was going to put on the foot. And Dr. Shilt was in charge of taking care of the knee as well. Taking care of some of the smaller details that I have to think of as an athlete, just having Jeff understand it from a personal perspective I think it's been really valuable.
Triathlete.com: How did you find these two doctors?
JD: I found Dr. Shilt through Sam McGlone and a few other people. She spent some time in Boise with Jeff and his brother John. She recommended him a while ago as a person to chat through my issues because he understands triathlon and the demands we put on bodies. And also he works a little with Gordo Byrn. We connected between Kona and before I went to Abu Dhabi. I was trying to give the foot the chance to heal and I was getting the sense it just wasn't getting to the place I need it to be if I want to get back into Ironman. So I reached out to Jeff the week before Abu Dhabi and he suggested I come down to Boise and meet Dr. Coughlin as soon as possible.
Triathlete.com: How did you decide to undergo the big procedure and take the time off?
JD: After Kona, I talked publicly about how I thought maybe Ironman wasn't going to be in the cards for me anymore and I was going to see if I could just go back to Olympics and Halfs because of the limitation I thought I would continue to have with my foot, but over the winter I realized that I really do want to be back in Kona. And I wasn't going to be able to do that unless I got my body 100% ready for that. It's a hard enough task even when you are 100%, but to try and do that with a foot I wasn't confident that I would be able to run on pain free, I just realized that I needed to take the risk and have the surgery to be able to try and achieve what I want to do in Kona.
Triathlete.com: Did your big lead off the bike this year give you the confidence that you have what it take to win the race if you can get the foot together?
JD: Absolutely. That's been a big part of it. Even though I left that race super disappointed and I was in a bad way, I also got immense believe that I can win that race. If I bike like I did, I don't have to run that fast. [When] you come away from a race like that believing that you have a legitimate chance to win it, it's harder to walk away.
Triathlete.com: What's it going to take to recover from these surgeries?
JD: Realistically, it's going to be six months until I'm back to running and full fitness. I've got a timeline figured out. It's 3 weeks till I get the stitches out, so that's when I can start getting back in the pool. It gets a little complex, because you've got two issues to sort out. If I had only done the foot, it might have taken me 4 months to get back, but with the knee, I have to be non-weight bearing for at least 6 weeks. I'll be able to ride pretty soon after swimming on an indoor trainer, no pressure through the pedals, just getting the motion going. Talking to Dr. Shilt, he said, "By the time your foot and knee are ready to run, you'll be so fit from everything else." I'll be on the elliptical trainer, running in the water and swimming and biking as much as I want. So the fitness level will be there. 6 months puts me into August. Then it will just be a case of being patient with the running, trying to bring it back. I think it's definitely conceivable to get some races in October, November, December.
Triathlete.com: What are the specifics of your rehab?
JD: I just got this thing today, it's called a CPM machine, which I think is controlled passive motion. Since the operation I've been in a brace with my leg totally locked out. I can't bend it at all, so they got me this machine to get my knee moving and to get the range of motion to come back. The goal is to get it back over a 6-week period. I'm supposed to sit hooked up to this machine for 6 hours a day. I'm at like an hour 40 minutes now (this interview was conducted with Dibens hooked up to her CPM machine) and I'm already bored. The goal is just to get the knee moving without me doing anything. With the cartilage transplant I had done [in the knee], it's all about getting the cells to adhere where we want them to and not allow that knee to lock up while not allowing those cells to jump to where we don't want them, if that makes sense.
Triathlete.com: Are you going to change anything else or do anything new to come back healthy?
JD: I'm trying to break it down into different little steps. Right now, I'm just focusing on the 3-week point because that's when the stitches come out and that's when I can start to get back in the pool, which will be the first step. There are a few things I'm going to change in the rehab phase with my bike position. I'm going to move my cleat back to a mid-foot position to allow me to get back on the bike sooner without putting pressure on the forefoot, which is where I don't want it right now. I think that's going to take a little bit of tweaking and it's always going to be a battle, trying to get my fitness back as quickly as possible but not setting myself back on the rehab side of things. I've had knee surgery and foot surgery before and I know how to deal with it a little bit. You want to be back and racing and 100% fit so bad, but you also have to look at the big scheme of things and right now my goal is Kona 2013, so let's be patient in the next 6 months. If it takes 7 months, it takes 7 months. It doesn't really matter in the big scheme of things.
Triathlete.com: Have you thought about your running shoes?
JD: That's something I was playing around with before going to Abu Dhabi, but at this point I won't be making any decisions until I start running again. There's definitely some ideas and I've already been working on orthotics and it's already, some of the stuff we've been thinking out of the box a little bit, and it's already starting to offset some of the pressure from the metatarsal heads, which I'm still not going to want there. Definitely shoe choice is something I'm going to be working heavily on, but it's pointless until I can start running because all the advice I'm getting. Some of it is conflicting, but ultimately everyone says you have to go with what's most comfortable, and I can't start answering that until I start running.
Triathlete.com: Are you expecting any limitations to your training when you're back healthy?
JD: From talking to Drs. Coughlin and Shilt, they were so incredibly positive that I'm in a much better place now than I was going in there that I think I am going to be better off. I've had limitations in my running for the last year, especially in volume. As long as I'm diligent with all my rehab on the knee front, I don't envision the knee being an issue at all as long as I take care of it and get the strength back and not rush it. With the foot, I think there will always been some slight irritation, but I've had problems with this foot since 2004. That's when I first dislocated my toe. I've always had some limitation. It's only really been since [Ironman] Coeur D'Alene last year that it really got out of control.
Triathlete.com: What races will you consider when you're able to return?
JD: In my mind, if I can get ready for XTERRA world champs, the timing of that is great. It's at the end of October. And I'll try some 70.3s, maybe a couple Olympics at the end of the year. Before they had to do more to the knee, we were talking about a 12 week recovery and I was definitely thinking of trying to do a late season Ironman, but I just don't think that's going to be realistic, so I'll be doing an early season Ironman next year to try and qualify for Kona.
Triathlete.com: Are you going to give any more thought to the idea of coaching Mirinda Carfrae on the bike? (Dibens and her friend and rival Carfrae have played with the idea of coaching each other.)
JD: Haha, it's definitely something I'm intrigued with. Rinny and I have had some fun conversations in the last month, now that she's no longer with [her former coach] Siri [Lindley]. She wanted to get through [Ironman] Melbourne [this weekend] doing her own thing, then she'll be thinking strong and hard about what she's going to do afterward. Now that I won't be in Kona this year, it's something I'd love to help Rinny with, but I don't want to make her too fast. I don't want to be riding with her in 2013, that's for sure. (Laughs.)
Triathlete.com: What's your state of mind right now?
JD: I've probably never been this out of shape since I started doing triathlon. The time I took off after Kona, then I came back in [to training] and things weren't right so I had to take more time off. I've really done very little since Kona other than swim, so, on the fitness level, I'm probably at the lowest point. From the rehab level, I'm probably at the lowest point right now. Things are only going to improve from here. I'm actually so much more positive now than I have been in the last six months because I've actually done something to address the problem and I believe that I've done the right thing. I think that's just made me feel so much more positive about things. I know for sure it's going to be hard and the next 6 months are going to be really challenging both on the mental and the physical level, just getting back into shape from the point I'm at now. But I'm not afraid of that. I'm excited, and I believe again. I don't think that I've believed that I can do it since things all got screwed up after [Ironman] Coeur D'Alene [last June].
Triathlete.com: It's great to hear you're so optimistic about things.
JD: Yeah, it's kind of a bizarre feeling. I look at where I'm at right now and I'm really happy about things. I think it's finally feeling like I've done something about it. From here, everything is going to get better and that's exciting.
READ MORE: Dibens on her chances in Kona in the future and her injury struggles.
READ MORE: Want to know Dibens' favorite cocktail?
PHOTOS: The bike Dibens rode in Kona 2011.