Sarah True: Finding Happiness in Sport
The two-time Olympian has become a vocal advocate for mental health.
Heading out the door? Read this article on the new Outside+ app available now on iOS devices for members! Download the app.
Sarah True and her husband, Ben, are sitting on the patio at Daylight Mind, an unassuming café in Kona overlooking the ocean, steps from the hubbub of the race expo. Sarah watches the water as she eats a burger and fries, when a few industry friends notice her and can't conceal their surprise; most pros are hibernating the day before the race, not downing beef and fries from a local eatery where fans might accost them.
"I felt the positive anticipation of the next day," Sarah, 37, says of her impending Kona debut, "but I didn't feel nervous—I wasn't sitting in my room getting worked up."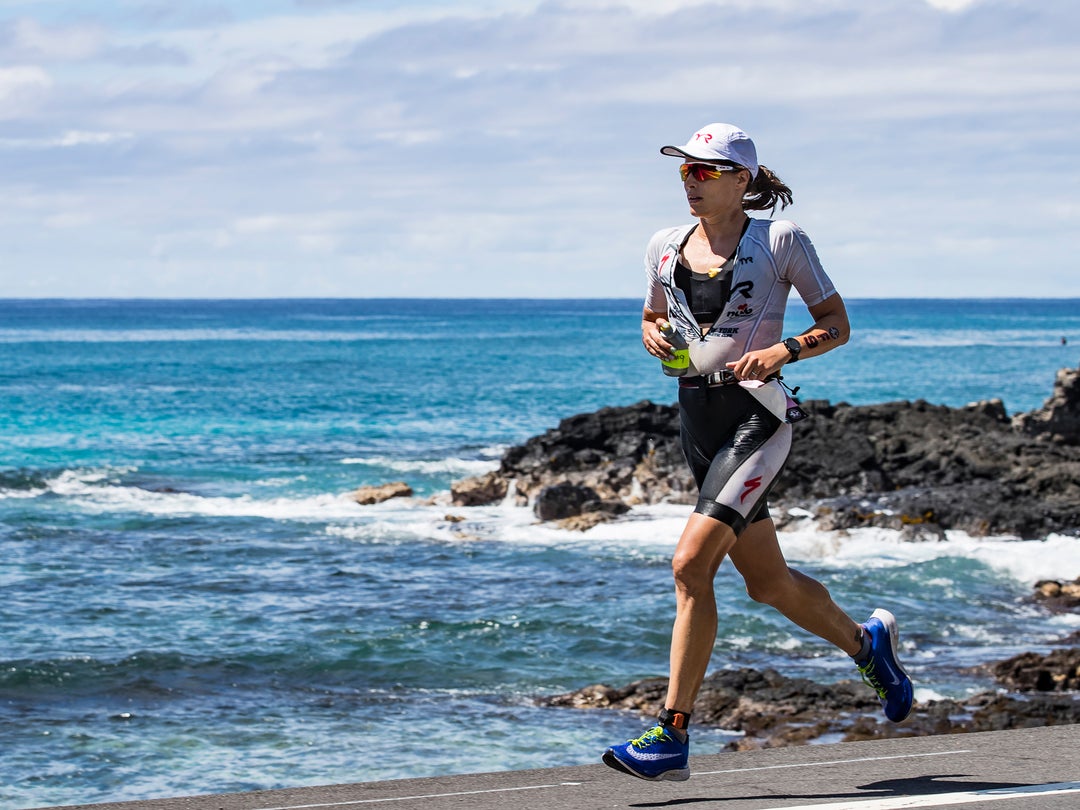 All of this seems pretty innocuous, but this is the two-time Olympian's response when I ask her to describe a scene that encapsulates where she is now in her mental journey—the opener to her biopic before it pulls back to reveal the extraordinary details of her life leading to a hard-won moment of psychological serenity. For Sarah True, it seems real happiness is lunch with her husband in the warm Kona sun, watching waves crash on the rocks below. A moment that means nothing without context; it's really not about the burger.
During the two years-and-change between the Rio Olympics and Kona 2018, Sarah fought hard to get to this place where she could enjoy the big-stage racing experience and all that comes with it. A depressive episode post-Rio, deeper than she'd ever experienced, left her questioning the societal value of her chosen profession and, by extension, herself. She struggled with suicidal thoughts, obsessively contemplating swerving into oncoming traffic on long rides. To outside observers, the battle was imperceptible, buried in Sarah's perennially smiley countenance, her goofy joke-loving personality. But with help and support from Ben, her family, and a therapist, she began to come out of the fog of depression—and discover for the first time ever what true happiness in sport really is.
The paradox of sport is that it's both trivial and deeply significant. – @Sgroffy, Twitter, Sept. 4, 2018
"The night before the 2012 Games, I was just a bawling mess, total-breakdown- crying because my nerves were so high…I barely slept," Sarah remembers. It wasn't a new feeling, this anxiety that stemmed from intrinsic pressure to perform. She flirted with mental burnout her junior and senior years of high school because of the academic expectations she put on herself.
Nobody told her she had to do anything, she says. She simply grew up in a high- performance family that set an example for achievement-oriented success. Her father was a physician, her mother a high school biology teacher. Her older sister, now a best- selling author, excelled as an athlete and student, as did her older brother, now a physician and entrepreneur.
Sarah moved to Spain for a year before enrolling at Middlebury College, a Division III school. Even the hiatus in Europe, ostensibly a break to reboot from the academic and athletic rigors of high school (she competed in track, cross- country, and swimming), came partially out of a desire to not drop the ball on family feats. Her sister had gone to France and her brother to Norway for their "gap" years. "I saw them as these worldly people," she says. "They went abroad as kids and came back as adults. It was life-changing for them."
In college, she gave herself a bit of a break, at least athletically. As much of a break as you can while still competing in college sports and becoming All American.
"I did way too much socially on the swim team and not enough being serious," she still says. But she credits the relaxed experience for letting her retain her love of sport instead of beating it out of her. In fact, she left feeling she had more to prove athletically. Not wanting to favor running over swimming or vice versa, she chose both; she decided to pursue triathlon, hitting the ITU circuit for the first time in 2005. But the anxiety followed her.
"The hardest part for me was the feeling that I was not good enough, that I was never going to be good enough," she says. "Never accepting that we're all works in progress." Her black-and-white thinking made sport somewhat melancholic—even as she smiled and raced her way to a spot on the London 2012 Olympic team.
"You notice the anxiety but not the real reason why, the true behind-the-scenes feelings," says Ben—a professional distance runner—of her time racing in the ITU in 2011 and beyond. It took time for her to open up to him about the thoughts behind the stress, about feeling unworthy or not living up to her own expectations. About tying up her self-worth in her performances and struggling to separate the two.
Ben noticed she didn't have the usual pre-race jitters, but instead there was anxiety that seemed to last for two weeks leading up to her races. "I questioned why she still did the sport if it seemed to make her miserable."
For a long time, the highs of succeeding— of podium finishes and top American rankings—were worth the tough parts, including the tear-filled, sleepless night before the 2012 Olympics, where she'd place fourth, making her the top American triathlete. Like many Olympians, she felt low after the excitement of those games died down, but that low wasn't lasting. Then the lead-up to Rio and her disappointing performance there created the perfect storm, ultimately leading to the darkest moments of her life.
Like a lot of people, I've struggled between two feelings: "This is meaningless" and "this is the most important ever." – @sgroffy, Twitter, Sept. 4, 2018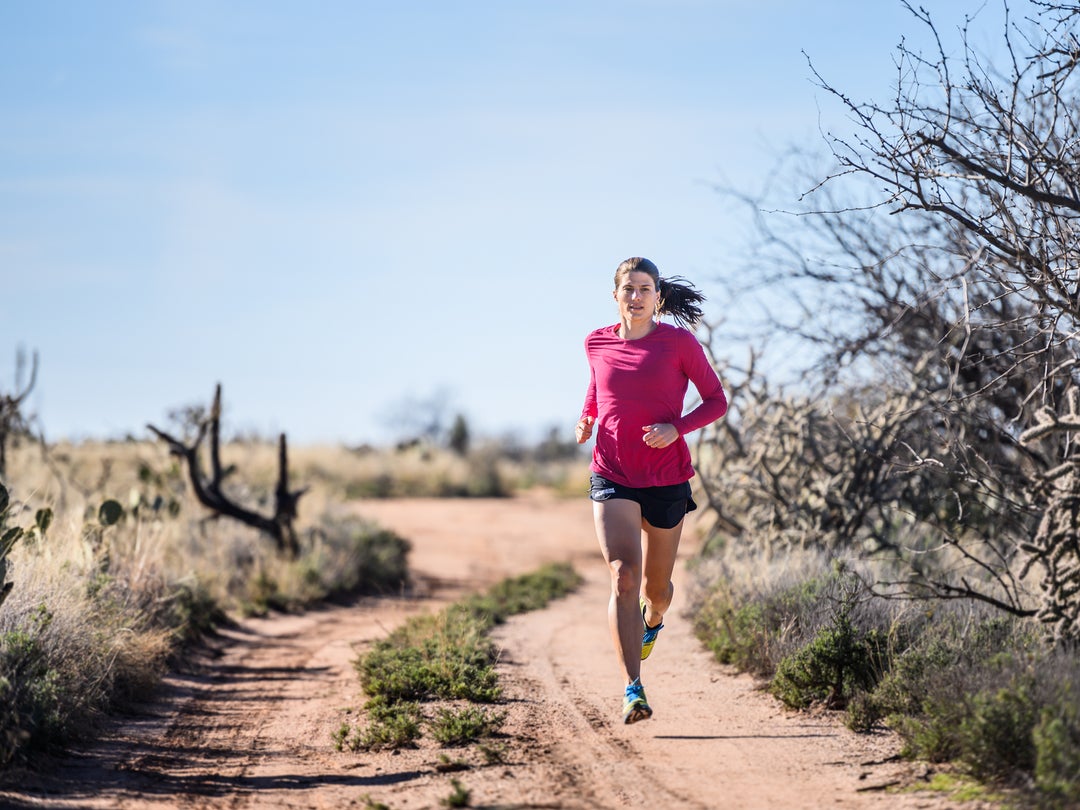 Sarah Groff met Ben True in Hanover, New Hampshire, at the end of 2010, after her agent, Mike O'Neil, clumsily tried to set them up. Sarah had just moved back to the area, where her brother's family lived, and Mike thought Ben could show her some running routes. Ben invited her to ride bikes with him instead after he broke a toe. He found her easy to talk to, a rare trait for the self-described introvert to find in someone he'd just met. Sarah started borrowing her brother's dog, Tootsie the 100-pound mutt, to hang out at the dog park with Ben and his husky mix Ötzi. The relationship blossomed from there—a long-distance effort at first, as Sarah traveled most of the year to train and race. But each year after that first meeting, they spent more time together. Ben proposed on New Year's Eve in 2013; they married the following October. In nearly every way, it was a blessing to have a spouse who was also a professional athlete. Ben understood the lifestyle, the drive. They both wanted to help each other succeed—and they both wanted to qualify for the 2016 Olympic team.
Sarah's year going into Rio was tumultuous. First, she had trouble finding the right coach and training environment in which she could thrive. She had achieved good results under her then-coach, but felt uncomfortable with his approach.
"A lot of athletes fall victim to this, in that they put themselves in a training environment with a coach that from the outside got good results, so they assume that's where they need to go to be fast," Ben says. "It takes a lot to step back, look at the big picture, and realize this isn't right for me."
Ultimately, Sarah did step back, but there were consequences. Three years of her Training Peaks data were lost in the breakup. "I was starting my Olympic prep totally blind. I didn't have my training partners anymore, didn't have a coach experienced in triathlon. I was just winging it," she says. "I was incredibly stressed out."
The experience compounded her own ongoing, internal struggles with the meaning of her athletic career. "In the leadup to the Olympics, I was having a hard time reconciling the superficiality of sport, from athletes and coaches misrepresenting themselves publicly, to the Rio Olympics—the whole thing." She questioned everything, including the economics of the Olympic movement and the financial aftermath of hosting the Games. She was sunk, perhaps, by her own intelligence. "I saw the artifice of everything around me, and I couldn't accept it anymore. I couldn't find purpose in what I was doing because I no longer believed in the institution."
And then there was Ben dealing with his own Olympic lead-up, which is stressful for most athletes no matter how you cut it.
Despite everything, with the help of some friends, Sarah managed to get herself in Olympic shape. By the time triathlon's qualifying event came around in June 2016, she was ready for battle. She placed sixth overall at the race in Stockholm and scored her slot on the U.S. team.
Days later, she was in Eugene, Oregon, cheering for Ben as he competed for his Olympic slot in the 5000 meters on the track. He missed the team by less than a second, finishing in fifth place. Less than a second, Sarah wistfully thought, from racing with her in Rio.
"He was just so devastated afterwards," Sarah says. "His pain was my pain." After fighting so hard to get her result in Stockholm, her dream of competing in Brazil together with Ben fell apart. "It felt like the wheels came off. I was just in the middle of this whirlwind."
Sarah stood on the start line at her second straight Olympics, determined to prove that everything she'd been through—and all the effort Ben and her friends and family had put into supporting her—was worth it. She wanted a medal to validate the struggle.
The day started off well. She came out of the swim right in the mix. But her leg cramped running out of the water and it never subsided. She rode her bike until she couldn't any longer. She was lapped out and taken off course.
"You go through every possible way a race is going to unfold and it never occurred to me something like that could happen," she says. "I wasn't prepared for that. After years of my fight being knocked out of me, that was it."
Quitting is an emotional response; deliberately stopping doing the things we love is a rational, performance-based decision. We tend to highly value persistence and tenacity and undervalue the grace it takes to stop. – @sgroffy, Twitter, Oct. 4, 2018
In the year that followed, Sarah experienced deep depression. She had trouble sleeping without prescription sleep aids and pain meds for a few months right after Rio. By the spring of 2017, she was off medication but still struggled to sleep and went through phases of sleeping three to four hours a night.
She spent most of 2017 unable to experience joy and obsessively thought about taking her own life; she felt she had failed both herself and Ben, that she was a burden on everyone around her.
"I'd been fighting for so long, I no longer had the ability to reconcile with something that was a bummer, but it shouldn't have been that devastating," she says of her Rio performance.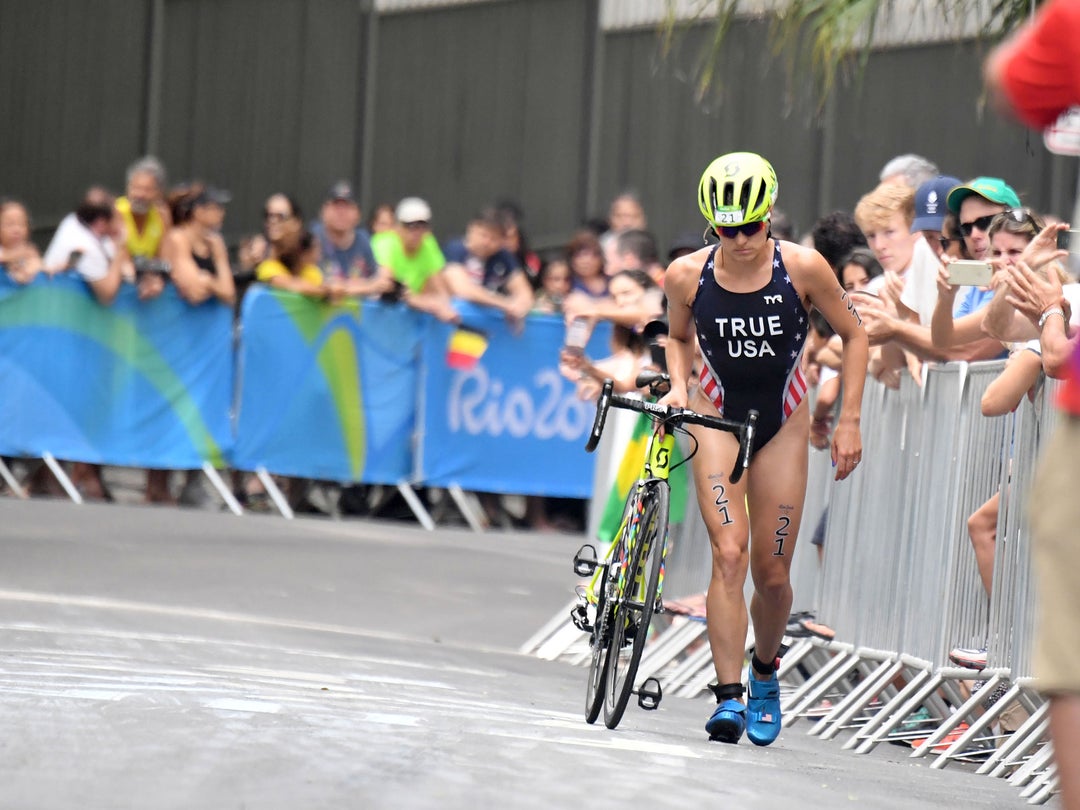 The first step to recovery, she says, "was to admit to myself that I was in a really bad place." She only started coming out of the fog by talking about her feelings. With her therapist, with her coaches, with Ben, and with her sister. She credits her sister for giving her hope for her future again.
By opening up about her struggles, she began to learn about herself, and to heal. "For all of my career until recently, it was more than sport: It was proving that I was of value," she says. She had to learn not to think in black-and-white, to realize it's OK to be a work-in-progress, always growing from experiences. She had to learn that she and her pursuit of sport are still worthy, even when she does not place. "Now this is a totally new lens through which I see myself and my sport," she says. "For the first time, I feel good about myself as a human being. That just translates to being a more content athlete."
As she's rebuilt herself, she's become a vocal advocate for mental health. She cites Michael Phelps as inspiration, as he's said that opening up about his own struggles with depression to help others meant more to him than any of his 28 Olympic medals.
"My mission is to be more transparent about the other side of sport," Sarah says. "Our struggles are all universal. I would've been so grateful to have that voice when I was a younger athlete."
During her healing process, Sarah's also galvanized her position as one of our sport's most shrewd philosophers, spreading her enlightened words through social media. And when it comes to the concept of happiness, she has some sharp commentary.
"Our culture's really obsessed with happiness, but it's a fleeting thing—it's ephemeral," she says. "No single result leads to lasting happiness. Whereas the sense of being at peace, the sense of being content and fulfilled—this year has been that." Besides opening up, two things helped Sarah get to the point where her perpetual light-up-the-room smile is a true reflection of her inner disposition.
My motivation behind racing an Ironman: 60% personal & professional fulfillment 38% love of triathlon 2% so I don't have to hear strangers on a plane smugly tell me about their friend/co-worker/dog walker who did an IM & maybe I can too someday. – Sgroffy, Twitter, July 10, 2018
"If I had retired right after the Olympics, I wouldn't have felt good about myself, I wouldn't have felt good about my sport in general," Sarah says. "This past year has totally transformed how I see triathlon."
Sarah rediscovered the sport when she decided to go long, racing her first Ironman in Frankfurt last July, posting a 9:05:19 though her longest-ever training ride was 100 miles, and her longest-ever run was 20. The performance qualified her for Kona and the experience helped her realize she loves being a part of the larger triathlon community at long-course events, connecting with fellow non-elite racers. She enjoys challenging herself in new ways both in training and on the race course. She really does love triathlon. "I'm so grateful that I kept on fighting and tried Ironman," she says.
Ben can see the total transformation. Gone are the weeks of pre-race anxiety. "Now she's more positive, she gets excited for races," he says. "She can separate her results and workouts for what they are and has a much better outlook on sport."
The unease professional athletes can feel when thinking about retirement has been cushioned by a brewing project she and fellow coffee-connoisseur Ben recently embarked on—ultimately forming their own coffee company. "I got an unexpected sense of fulfillment from starting a business together," Sarah says—a sneak preview of post-pro life that looks like her life movie will take on a fun new narrative arc.
That takes us back to the opening scene. The one with the burger that seemed so commonplace, so serene. The one that never could have occurred had Sarah not endured hardship that forced her to understand herself, her own motivation, and what truly brings her joy.
"The night before Kona, I slept well, totally relaxed, hanging out," she says. It was a stark contrast to the sleepless night she spent bawling before the London Olympics. "Both major races, I finished fourth. Once I physically recovered from the race in Kona, my brain wasn't totally shot, I just felt content with the race. I could see it as a learning experience, whereas after the London Games, I felt like I really let myself down and it was a very bittersweet experience. The contrast of the two races—the before and after, how I processed everything—is really indicative of how far I've come in my career."
She pauses a moment.
"I have never felt more grateful for my sport and for my life as I feel now," she says. "And if I hadn't gone through two really hard years, I don't know that I'd have that perspective."
"I'm happy for you," I tell her. "I'm happy for me, too."
RELATED: Mental Health Used to be Taboo in Sports. These Researchers Are Changing That.
More Words of Wisdom From Sarah True on Twitter
Many of us have this thought that if we achieve at a certain level, everything will be perfect. Thanks @MichaelPhelps for the reminder that achievement alone doesn't result in happiness, just temporary satisfaction. We must focus internally, not externally. – Jan. 19, 2018
The best lessons in body acceptance come from many hours of sharing a locker room with senior citizens. Celebrate your body for what it can do, not how it looks. Time changes us all, but it can't diminish the joy we can get from staying active. – April 21, 2018
Anyone who uses their body in a physical way is an athlete, regardless of whether or not they race. So why does racing determine if someone is a triathlete? It's pretty unique in endurance sport – June 14, 2018
Like a lot of people, I've struggled between two feelings: "THIS IS MEANINGLESS" and "THIS IS THE MOST IMPORTANT EVER". Accepting that sport can simultaneously be both has given me a lot of peace. Anything that makes you feel passionate and embrace life is meaningful. – Sept. 4, 2018
If you are too fatigued to do a workout properly, adjust it. If you are too injured or unprepared to race, don't toe the start line. If you are too overwhelmed with commitments,pare down. If it's time to move on, accept the future with open arms. – Oct. 4, 2018
Seeking Happiness
Happiness means so many different things to different people," says Karen Cogan, a psychologist at the U.S. Olympic Committee who has worked with Olympians for decades. "I tend not to use the word happy or happiness that much. In general, we're talking about well-being, and having balance in life. I ask athletes to define what it means to them.
"When athletes start off in a sport," she continues, "it's because they love it, there's some enjoyment they're getting out of it." As they get better and better, it can feel more like work. Some athletes like that aspect of it, for some it takes away the enjoyment they once had. "For some athletes, when they get too far away from that enjoyment, they can feel clinical depression, anxiety," Cogan adds.
On the Olympic level, the USOC will find sports psychologists to work with athletes after they or their coaches have identified the need—but the athlete ultimately has to want help to be helped, Cogan says. "You really can't force someone to get counseling or to work on mental health issues. They have to really be ready to do that."
Even for those who don't experience such extreme emotions, when sport loses its spark a sports psychologist like Cogan can help find what needs to change to allow happiness back in. Perhaps goals and training need to be adjusted in order to change perspective on the sport.
"A big part of healing for me was to dial back training to a manageable level," Sarah says. Before she started working with her current coach, she let him know her history with depression. "His approach has been a really good fit: His training program integrates a lot of rest and encourages autonomy and self-efficacy. As a result, my stress levels are lower than they've ever been as an athlete, and I finally feel empowered."
Asking for help is often the hardest step. Just know help is out there if you need it. Ask for sports psychologist referrals from fellow athletes, a coach, or a local university. Psychology Today also has a sports performance therapist directory to help athletes locate local therapists at Psychologytoday.com/us/therapists/ sports-performance.
If you're having harmful thoughts, please call the U.S. National Suicide Prevention lifeline at 1-800-273-TALK.